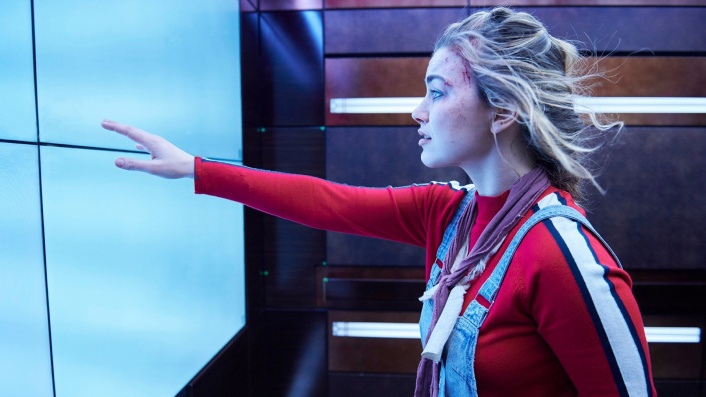 Elevator-set Australian sci-fi Ascendant is now playing in cinemas

---
Would you watch a movie that takes place entirely inside a futuristic, danger-filled elevator?
In theory, Ascendant might sound a little constrained, with its single-location and sole, suffering protagonist (Charlotte Best). But judging from the trailer below, there's a lot going on under the surface of this bamboozling new Australian thriller.
When she wakes up blindfolded in an elevator, environmentalist Aria has no memory of who she is or how she got there. It'll take a terrifying series of video messages and life-threatening challenges from her captors to make her situation—and escape—clear.
Although set in a teched up Shanghai high-rise, this movie's origin is all Aussie. Uncover the central mystery of Ascendant for yourself; it is now playing in cinemas.