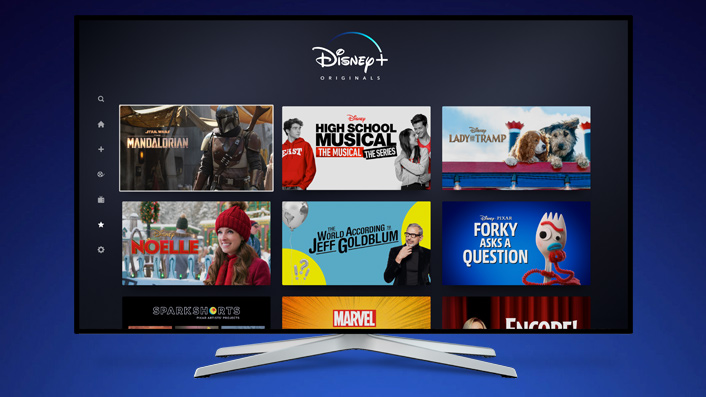 Disney+ is now live in Australia: here's what the lineup looks like

---
Disney+ is now live in Australia!
Disney obsessives get to experience the company's exclusive streaming service for the first time, roughly a week after the service launched in the US. It'll set you back $8.99 a month.
Incorporating content from Pixar, Marvel, Star Wars, National Geographic, and of course Disney's near-century's worth of film and TV material, the service posted a two-minute Instagram video a few days ago that includes snippets of some of the titles subscribers can check out.
View this post on Instagram
The promo video flickers through titles way too quickly for an exhaustive assessment of everything Disney+ has to offer, but the big-ticket items fans will certainly be keeping an eye out for all make appearances.
There's loads of Marvel titles on the service including Black Panther, Captain Marvel, Avengers: Endgame, Captain America: Civil War, Guardians of the Galaxy and Thor: Ragnarok.
The Pixar selection includes Coco, Inside Out, Cars, Brave, Wall-E, Up and the first three Toy Story movies.
Also, there's a Nat Geo documentary series called How Dogs Got Their Shapes! Like, how did dogs get their shapes? I need to know how dogs got their shapes.
There's Disney Channel Original Movies, including Lady and the Tramp and Noelle, as well as beloved kids shows of yesteryear such as Hannah Montana and Phil Of The Future. So prepare for a million new tweets in the coming months about users re-watching nineties faves and realising they're kind of problematic, actually.
And, of course, there is the Star Wars TV series The Mandalorian, which is the focus of the Flicks' brand spankin' new podcast The Take: The Mandalorian.
US subscribers to Disney+ have already kicked up a fuss about the odd presentation of some titles. For instance Fox's The Simpsons, which will also be available to Australian subscribers. For one thing, the show, originally presented in 4:3 aspect ratio, has been gruesomely stretched to fit Disney+'s wider ratio, resulting in some classic jokes being cropped out of comprehension, as noted in the below tweet.
All the classic Simpsons episodes on Disney+ are in cropped widescreen format — this means you miss out on tons of great visual jokes, like how Duff, Duff Lite and Duff Dry all come from the same tube. pic.twitter.com/cTy9adulFl

— Tristan Cooper (@TristanACooper) November 12, 2019
Then there's the subtle censorship of some of Disney's more troublesome titles from the company's long history. On launch, subscribers were quick to seek out "disclaimers" that appeared before titles like 1940's Fantasia and 1955's Lady and the Tramp, which both feature title cards warning viewers that the films are "presented as originally created" and "may contain outdated cultural depictions."
So it's interesting to see how Disney is adapting its vast canon of acquired content, whether it's to acknowledge contemporary attitudes, or to butcher older titles to fit into a streaming service model. As the Instagram post's caption promises, "this isn't the half of it."