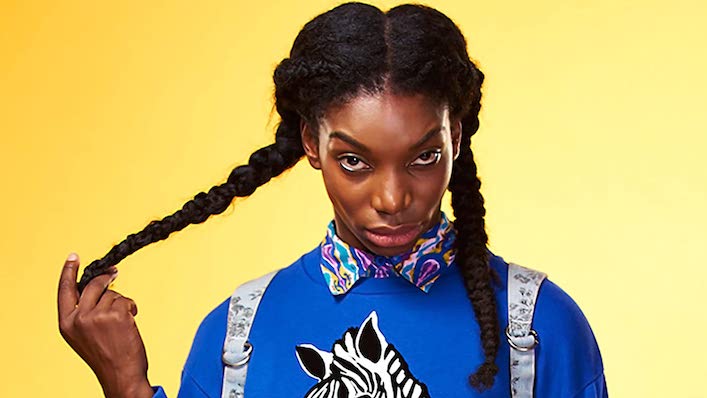 Chewing Gum, another acclaimed show from Michaela Coel, is now available to stream

---
We've already yammered on a lot about I May Destroy You, the twisty sexual-assault drama by British talent Michael Coel that some have considered the best show of 2020 (so far!!). And with that 12-part series now done and dusted, it's been quite frustrating that Coel's earlier series, Chewing Gum, was impossible to find on any streaming platforms.
Until now. Awesomely enough, BINGE has made Chewing Gum available for subscribers in its vast TV streaming library, alongside I May Destroy You. It is now available to stream.
Sign up for Flicks updates
BINGE subscribers can meet 24-year-old Tracey Gordon, the awkward protagonist of Chewing Gum's two seasons. The UK comedy follows Tracey as she reckons with both her devout religious beliefs and her horniness, making friends and mistakes as she navigates the world of her Tower Hamlets housing estate.
BINGE's executive director Alison Hurbert-Burns confirmed that "the decision to bring Coel's breakthrough series to BINGE comes after an overwhelming response by viewers to her recent global phenomenon, I May Destroy You, which she created and starred in."
But while both shows are terrific, Chewing Gum is definitely a little lighter in tone. Tracey's struggle to lose her virginity can make any audience laugh, cringe, and maybe even relate.