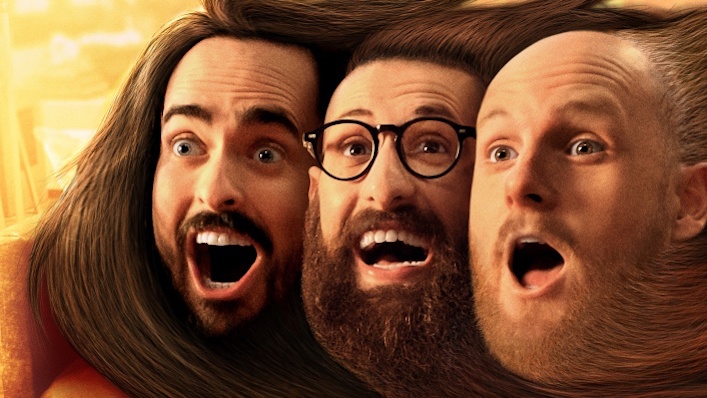 Australian trailer and release date: Aunty Donna's Big Ol' House of Fun

---
It wouldn't be fair to call Aunty Donna a millennial Australian take on Monty Python; the sketch troupe is totally their own thing, racking up views and a rabid fanbase of comedy nerds over the years.
But the gang's new TV show is a good step in the Pythons' direction, and where better to start one's world domination than Netflix?
Sign up for Flicks updates
If you have no idea who Aunty Donna are, or what Aunty Donna's Big Ol' House of Fun might have to offer you, you'd better hit up the group's Youtube page first.
Then come back here and check out the below trailer! It's got heapings of Zach, Mark, and Broden, as well as special guests such as Ed Helms, Weird Al Yankovic, Kristen Schaal and Paul F. Tompkins.
Anybody who loved I Think You Should Leave should definitely clear a little time on November 11 to check out Aunty Donna's Big Ol' House of Fun. It's the same earnest blend of cringe and absurdity, with a streak of Aussie flavour. Ew what does that even mean.
Netflix subscribers can watch all six episodes of Aunty Donna's Big Ol House of Fun on November 11. You bloody ripper.