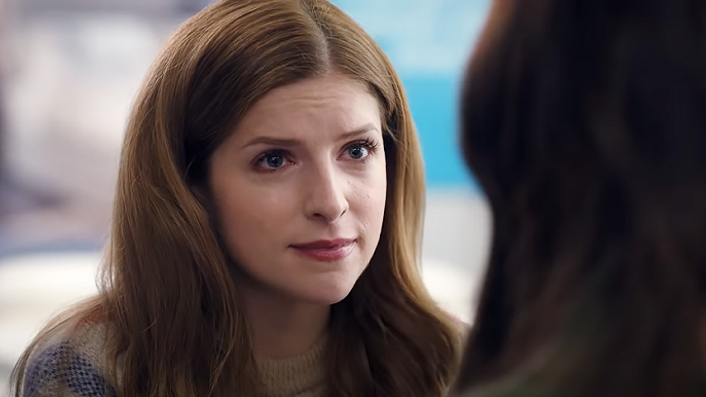 Anna Kendrick's romantic comedy series Love Life is landing on Stan next month

---
There is perhaps no other genre as comforting as the romantic comedy. In the span of 90 minutes or so, you get to look at unbelievably attractive people, and to relive corny tropes such as the meet-cute and the third act run-for-your-love airport sequence.
Truly great romcoms capture exactly how it feels to fall in love. So it's kind of surprising there aren't more episodic romantic comedy storylines for TV, where audiences can keep up with all the flirtation and heartbreak from week to week.
Sign up for Flicks updates
Enter Love Life, a new 10-part romantic comedy series starring Anna Kendrick. Airing exclusively on Stan on May 27, the show follows Kendrick's character Darby from her first meaningful crush, right up to the love of her life, and all the mistakes and personal successes in between. Mistakes like getting called 'Furby' on a first date. And bumping into someone hot while you happen to be wearing Crocs.
Kendrick has been super loveable playing this kind of character before, a lost millennial woman-child who's desperate to be seen as legit. Here, she complains that she just wants to "be the kind of woman who knows what she wants, and isn't afraid to go after it." Sounds like Love Life is serving not only steamy romantic storytelling, but a lil of the old 'self-actualisation' stuff, too, which is what makes classics like Legally Blonde so inspiring.
The series is also produced by Paul Feig, who you'll know from the hits Bridesmaids, A Simple Favour, and Last Christmas. It's landing on Stan on May 27, an ideal date to catch-up with some lady friends and take in a few episodes of something swoon-worthy. With a pint of ice-cream close by, of course.