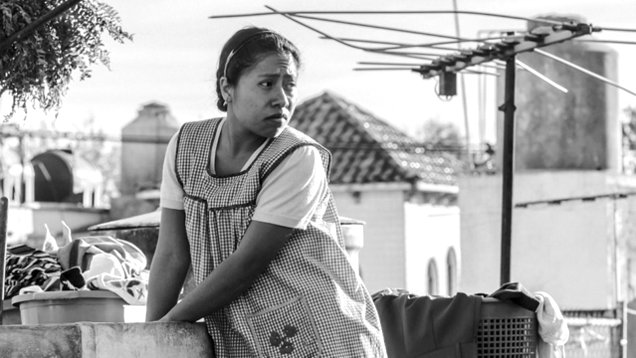 Top 20 foreign language films on Netflix and Stan

---
Film is a visual medium. The dialogue, and the language it's spoken in, is a belated addition that should never restrict what you watch.
If you're looking to experience more foreign language movies, here are 10 of the best from Netflix and Stan. These films are so good they will soon make you forget the subtitles.
Sign up for Flicks updates
NETFLIX
Brazilian actor Sonia Braga offers an immense performance in this drama about a retired music critic who is the last apartment owner in a rundown beachside building refusing to sell to circling developers. Gentrification is an obvious theme in Kleber Mendonca Filha's film, but the narrative moves with masterful nuance to the rhythms and everyday pleasures of Braga's character, Clara.
German filmmaker Wolfgang Petersen's international breakthrough was a terrifyingly tense drama about a WWII German U-Boat submarine crew – led by Jurgen Prochnow's captain – serving in the Battle of the Atlantic. Keyed to the sound of depth charges and buckling steel, the film is about the rigours serving soldiers face, shorn of ideology and in close contact with death.
The Hong Kong film that inspired Martin Scorsese's Academy Award-winning 2006 remake The Departed, Infernal Affairs is a study of divided loyalties and masked identities. An undercover police officer (Tony Leung) and a triad member (Andy Lau) each go undercover in rival organisations. Twinned and eventually mutually compromised, the pair's relationship is both destructive and intimate.
Told with rigorous attention to emotional agency and social customs, this festival circuit hit from Georgia is about a 50-year-old wife and mother, Manana (Ia Shughliashvili), who decides to leave her family, resulting in both confusion and anger. The film slowly reveals the circumstances that led to the upheaval, and the difficulties Manana encounters in finding a new freedom. It's both uncompromising and tender.
The blankness of modern life for some millennials is filled in with radical acts, inexplicable decisions, and the full gamut of filmmaking technique in director Bertrand Bonello's eerily compelling drama about a group of young Parisians. For reasons unknown, they orchestrate a series of terrorist attacks then hole up in a department store like destructive termites inside capitalism. It's a film that tells you what you don't expect to know, while the use of music is exemplary.
Resisting oppression is a necessity, but it's also expensive. Drawn from real-life events during World War II, director Joram Lursen's fiscal thriller is about a Dutch banker, Walraven van Hall (Barry Atsma), who puts his knowledge to use running a shadow bank to finance resistance activities in Nazi-occupied Holland. The result is slowly paced but gripping.
Vast in its implication, granular in its detail and resonant in its impact, Alfonso Cuaron's Academy Award-winning drama follows a middle-class Mexico City family, including the domestic staff who are both part of the household and outside it, through a fractious year at the start of the 1970s. Doing mostly without close-ups, the camera catches every moment in a film bursting with life's suddenly compelling changes.
You could quibble about the human survivors being able to punch the undead, but nonetheless this South Korean zombie apocalypse thriller has a bracing momentum that begins with a high speed train pulling away from the platform just as flesh-hungry zombies spill onto the platform. Facades and distinctions fall as the passengers struggle to stay alive.
Another promising second generation filmmaker, Romain Gavras (son of Costas-Gavras) delivers a stylish, socially astute crime caper about a despairing drug dealer, Karim (Fares Leklou), who wants to go straight but can't get out from under the thumb of his employers and his unpredictable mother Dany (Isabelle Adjani). Vincent Cassel co-stars, but much of the film is antic and unexpected.
The highest-grossing Japanese film of all time, this anime blockbuster is a terrific introduction to the genre. A body swap tale about a pair of teenagers, a boy in Tokyo and a girl in a rural village, Your Name is illustrated with remarkable detail as it moves from comedy and discovery to romance and tragic longing. It confirms director Makoto Shinkai as the successor to the legendary Hayao Miyazaki.
STAN
Before the international acclaim for A Separation and The Salesman, Iranian writer-director Asghar Farhadi made this quietly revelatory drama about a group of married middle-class couples whose collective holiday – with some matchmaking of two single guests – on the Caspian Sea falls apart, revealing splits between individuals, modernity and tradition, as well as notions of truth and responsibility.
The fierce, looming frame of French actor Denis Menochet fills the screen in director Xavier Legrand's coruscating drama about the tense stand-off between a divorced wife (Lea Drucker) and her menacing husband (Menochet), sharing custody of their son (Thomas Gioria). As a study of spurned masculine rage it is terrifying and riveting, made with a cruel assurance that captures every despairing moment.
Set just over 100 years ago amidst the majestic grandeur – and ever-encroaching colonial grip – of the Colombian section of the Amazon River, director Ciro Guerra's elegiac drama uses two quests to explore the clash of cultures and the brutal failings of settlement. The film's harshness never deprives of it wonder or sympathy; watching it you feel as if you're discovering a new world already slipping away.
Set in a modern-day Rome whose looming history suggest that an individual is but a briefly flickering light and thus should burn bright, Paolo Sorrentino's last great movie follows Jep (Toni Servillo), a jaded chronicler of the city's life whose nights – and occasional days – can no longer keep his self-doubts at bay. Director and actor are one of the great pairings of the European cinema, putting the ludicrous and tragic in close proximity.
In the many phases of Wim Wenders' career, the most intriguing to uncover is the initial rush of contemporary features he made during the 1970s as a key figure in the New German Cinema. Stan has several of these films, and the best is this road movie about a pair of wanderers in provincial West Germany – a film projector repair man and a linguist – whose cinema-bound route leads to a contemplation of culture, place and history.
Andrey Zvyagintsev is the definitive cinema correspondent of contemporary Russia, a filmmaker who depicts with moral clarity and a masterful eye the increasingly stark flaws of his homeland. Corruption, faith and betrayal come to define a clash over an ordinary mechanic's piece of property, but the real struggle is for the souls of those involved.
With an Australian remake on the way starring Sam Neill and Michael Caton, you've got added impetus to see this Icelandic drama. It brings striking landscape and conflicting character to a harsh but sadly recognisable pitch in the tale of estranged brothers whose neighbouring sheep farms are both threatened by an infectious disease. The story is true to its setting but universal in its realisations.
Characters repeatedly pass each other, travelling up and down on cable cars, in this bittersweet Swiss drama about a 12-year-old boy (Kacey Mottet Klein), barely in the care of his older sister (Lea Seydoux), who spends his days thieving at the ski resort perched above him home town. Co-starring Gillian Anderson, it's a film about how the last to understand familial connection are those it encompasses.
With extended and barely bearable set-pieces, punctuated by booby-traps primed to modern conventions, Swedish filmmaker Ruben Ostlund won the Palme d'Or at the Cannes Film Festival with this satirical drama about a Stockholm art gallery curator (Claes Bang). His actions – and inactions – grow to be both a professional debacle and a personal crisis.
Love is a powerful if fleeting force in this triptych of stories spread across Taiwan's history by one of the island state's leading filmmakers, Hou Hsiao-hsien. The 1911 segment has printed intertitles as per a silent film. Actors Shu Qi and Chen Chang play a trio of couples trying to make sense of their desire and devotion. The eras change; the romantic friction doesn't.