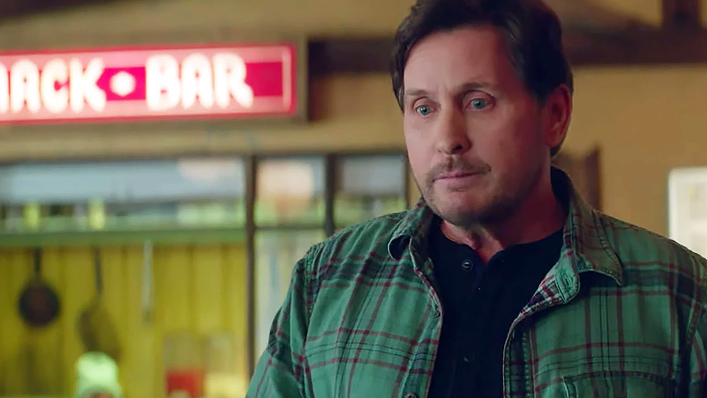 The Mighty Ducks: Game Changers is (just) enough to get new fans quacking

---
Rehashing an old formula about a team of underdogs and a reluctant coach, The Mighty Ducks: Game Changers (out this week on Disney+) plays it safe, writes critic Sarah Ward.

Unlike his infamous sibling, Charlie Sheen, Emilio Estevez probably doesn't think he has tiger blood. He didn't make 'winning' a catchphrase either. Still, he may be envious of his brother in one respect: his TV career.
For the past four decades, since his second-ever acting role, Estevez hasn't taken an ongoing television part, while Sheen has hit the small screen multiple times, including in Spin City, Two and a Half Men and Anger Management. Estevez has enjoyed his own successes over the years, but the urge to star in a sitcom seems to drive his return to his most famous role: as The Mighty Ducks' coach Gordon Bombay.
See also:
* Best new movies & TV series on Disney+
* Best 25 movies on Star
* All new streaming movies & series
Reviving the ice hockey-focused franchise as a streaming series a quarter-century after D3: The Mighty Ducks hit its last puck, Disney+ is guided by very different aims. As the Mouse House's recent penchant for remaking its animated classics in live-action has shown, leaning heavily on nostalgia is one of the company's key tactics. So too is creating and continuing franchises, especially those appealing to adults with fond memories as well as to kids today. Bringing back The Mighty Ducks easily ticks all of those boxes—and, based on its first three episodes, The Mighty Ducks: Game Changers doesn't pretend otherwise.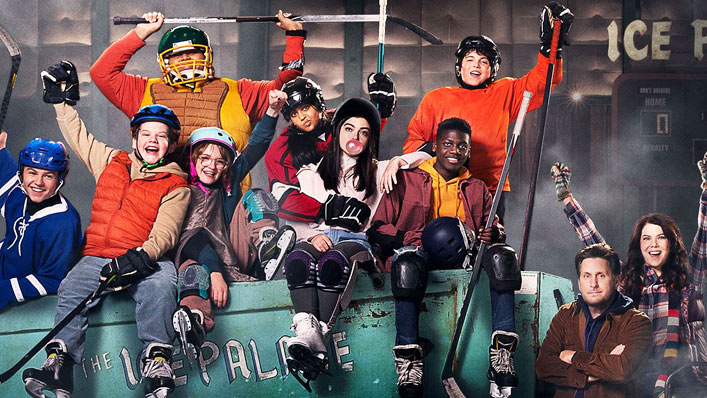 Game Changers is a follow-up to 1992's The Mighty Ducks, 1994's D2: The Mighty Ducks and 1996's aforementioned third instalment. As these type of revivals tend to be, it's also a remake. Once again, a scrappy group of Minnesota-based underdogs enjoy very little success in the rink, especially against their league's top contenders. Once again, Bombay is pivotal to helping them improve. The details have been scuffed around a little, ensuring that Game Changers isn't an exact copy of the first film, but the similarities are hard to avoid.
The twist? This time, the Mighty Ducks are the junior hockey bigwigs, and they're ruthless with and without a stick in their hands. Twelve-year-old Evan Morrow (Brady Noon) has been one of its players; however, when tryouts roll around for the new season, he's cut from the team and told he isn't good enough.
"Don't bother" is literally the message, much to his overprotective single mother Alex's (Lauren Graham) dismay. She goes viral by yelling about how expecting children to play organised sports like they're professionals is ridiculous, and decides to start her own fun-loving team. While Evan takes some convincing, and finding enough fellow hockey devotees to join also takes time, the newcomers are soon lacing up their skates. Their name: the Don't Bothers.
Although surprises could arrive from the fourth episode onwards, shaking up a template isn't really Game Changers remit (despite the show's title). Instead it's content to follow a group of kids and a plucky mum questioning and challenging the status quo on their path to likely hockey glory, and generally stay in the franchise's comfort zone.
Bombay owns a rundown ice rink and hates hockey so much he has a sign banning it stuck on his walls, only letting Alex and the Don't Bothers use his venue due to cold hard cash. He begins to warm to players and to Alex; popping up in the background and dropping cantankerous one-liners is his main game.
Game Changers doesn't rank among Estevez's career highlights—and it won't win him awards. And yet he's the most interesting thing in a series that's otherwise as straightforward as a freshly resurfaced sheet of ice. He often feels like he's wandered in from another show. Sometimes he's awkward and overdoes his crotchety routine, but, crucially, he breaks up the slick yet cosy approach that returning franchise writer Steve Brill favours.
Game Changers happily hits its expected mars. Being likeable enough isn't a badge of honour, but it's what streaming series often aim for. For adults seeking a blast from the past, coming back every week might prove a stretch—even with a big reunion of original Mighty Ducks stars (excluding Joshua Jackson) slated for later in the season.
Game Changers is never quite in 'don't bother' territory, and it should get young new Ducks fans quacking, but it's never more than palatable. It's also never the sitcom Estevez wishes he was in.