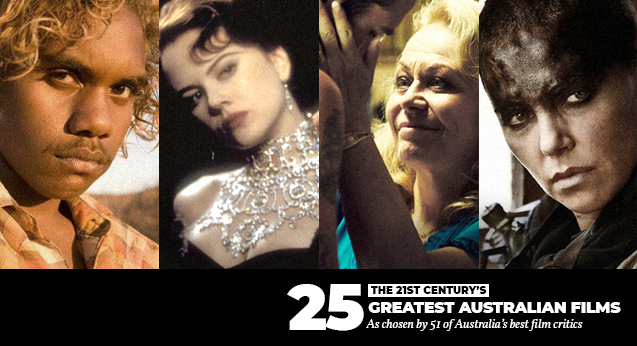 The 25 greatest Australian films of the 21st century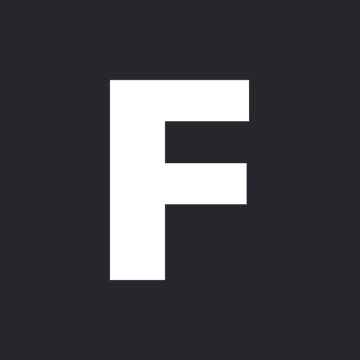 ---
Last month Flicks set out to answer a simple but important question: what are the greatest Australian films so far this century? We consulted with the people who live and breathe cinema, conducting the largest poll of Australian film critics in history. A total of 51 critics participated, 26 men and 25 women.
Our findings include the top 25 greatest Australian films, a full list detailing how every critic vote, an analysis of the poll's findings and a fun piece exploring things you probably don't know about Mad Max: Fury Road, one of the key titles.
This poll recognises that, in these noisy times, quality film criticism is more important than ever and comes in many forms – including newspapers, magazines, radio, blogs, books, podcasts and YouTube.
So, without further ado…
---
Our film poll coverage
* The 25 greatest Australian films of the new century
* How every critic voted
* Analysis: How a new generation defined 21st century Australian cinema
* Eight things you probably didn't know about Mad Max: Fury Road
---
The 25 greatest Australian films of the 21st century, as voted by 51 of Australia's best film critics:
25. Predestination (2014)
24. Wolf Creek (2005)
23. Hacksaw Ridge (2016)
22. Mary and Max (2009)
21. Sherpa (2015)
20. Kenny (2006)
19. Noise (2007)
18. The Tracker (2002)
17. Lion (2016)
16. The Dish (2000)
15. The Dressmaker (2015)
14. Hail (2011)
13. Look Both Ways (2005)
12. Ten Canoes (2006)
11. Moulin Rouge! (2001)

Jay Swan (Aaron Pederson) is the character we need to navigate contemporary Australian cinema. An outsider in black and white worlds, this taciturn cop-cum-cowboy strips our national mysteries of any gloss. Indigenous director Ivan Sen flips the Western on its head. No longer assuaging colonial wounds, its racial politics are scrambled to reveal a frontier Australia is determined to forget – one that stretches on along arrow-straight roads, all the way to the bloody horizon.
The dead girl at the film's centre isn't any dead girl. She is Sen's cousin Theresa Binge, whose body was similarly found brutalised beside a highway. She's a symbol of a ceaseless genocide whose tactics aren't always so overt. Mystery Road's final shootout takes place on Slaughter Hill, a massacre site where violence proves cyclical. Sen's groundbreaking foray into genre cinema insists that unless we acknowledge this repressed history, we're doomed to repeat it. – REBECCA HARKINS-CROSS

The most unsettling film ever made in Australia, based on the seduction of Jamie Vlassakis (Lucas Pittaway) into the serial-killing gang of John Bunting (Daniel Henshall) in the 1990s, Snowtown is relentlessly grim, brutal and engaging. At first, Justin Kurzel eschews horror tropes for miserabalist ultra-realism, drawing much of his cast from the depressed Adelaide suburb where the film takes place, presenting quietly desperate lives patiently. The arrival of Bunting goes without emphasis; the monster creeps up on us as he does his victims.
Approximately forty minutes in, Kurzel adds brother Jed's terrifying score, applies stylistic touches in the sound design and framing, and starts really messing with our heads, echoing Bunting's desecration of Vlassakis' mind. His, and our, descent into nightmare is irrevocable. We await the next grotesquery with dread and anticipation; it's at least more interesting than the banal, tragic life we are rapidly leaving behind. – CJ JOHNSON

Warwick Thornton's magnificent, uncompromising frontier drama premiered at the Venice Film Festival in 2017, where it won the Special Jury Prize. It's 1929, and Harry March (Ewan Leslie), a damaged WWI vet, has arrived at a Northern Territory outpost. Aboriginal farm worker Sam Kelly (Hamilton Morris, in an impressive debut) kills the poison March in self-defence, and goes on the run from the police – along with his wife Lizzie (Natassia Gorey-Furber).
The cinematography (by Thornton and his son Dylan River) is exquisite. There's a harsh beauty in the stillness of the stunning NT landscapes. There's no underscoring music, and the natural sounds of the outback are wonderfully haunting. Inspired by a true story, and peppered with short flashbacks (and forwards), this outstanding film is a meditation on the nature of justice. One 'criminal' Kelly (Sam) is vilified and another (Ned, in a bonus for film history lovers) is glorified. – LISA MALOUF

Written by Nick Cave and directed by John Hillcoat, The Proposition paints an uncompromising vision of the Australian frontier. Captain Stanley (Ray Winstone) provides Charlie (Guy Pearce) with a choice: the life of his sweet brother Mike (Wilson) for the life of his abominable older brother (Danny Huston). In 2005, at the time of its release, the film registered rave reviews from international critics and secured awards for Benoît Delhomme's cinematography and Cave and Warren Ellis' score.
The way Hillcoat presents the Australian outback is like nothing you've seen before. On the surface this quintessential Australian western is a tale of control, manipulation and morality. Below the surface the film challenges foundational myths of Australian history and identity, in a bloody cinematic poem.  – BLAKE HOWARD

From its opening images of a traumatised Essie Davis, director Jennifer Kent's gobsmacking debut is a work of atmospheric bravado. Released in a small number of Australian cinemas in 2014, The Babadook initially failed to make an impact locally but soon accrued notable champions, including horror stalwarts Stephen King and William Friedkin. The latter described the film as nothing less than the scariest movie ever made.
With dazzlingly rich cinematography and a high impact, tour de force performance from Davis, The Babadook takes place in a permanent witching hour; even the daytime feels cold and dark. Kent makes preposterous things (such as the titular children's picture book) bone-chillingly real, exploring a core sentiment that will never get old or outdated. This brilliant horror film is about the fear of being a bad parent. – LUKE BUCKMASTER

When Lantana released in 2001, it reminded us that Australian cinema could tackle intimate, contemporary stories of the city with style and subtlety. A stunning ensemble cast, including Kerry Armstrong, Anthony La Paglia, Vince Colosimo and Barbara Hershey, depicted characters linked by a suspected murder, and the gradual unfolding of this mystery is part of the narrative pleasure. But Lantana's real interest is in the interweaving stories of four couples; married men and women grappling with grief, infidelity and thwarted desires for intimacy.
Lush cinematography by Mandy Walker, and a moody soundtrack by Paul Kelly, help to make the film a sensuous and soulful viewing experience. Lantana won eight AFI Awards and took more than $12 million at the Australian box office, revealing an audience hungry for intelligent, grown-up stories told with a local accent. Nearly two decades later, it's a film that still feels fresh. – ROCHELLE SIEMIENOWICZ

Andrew Dominik's not-a-biography of larrikin psychopath Mark Brandon Read ends on a dark-grey prison cell, the camera backing away from what could be any violent lifer. The grip of Eric Bana's fat, foul-mouthed alpha criminal was loosening enough to let audiences leave, although it never fully lets go. Those final frames suggest he is just another prisoner, convinced his worldview and path to incarceration is more charismatic and compulsively watchable than the bloke's next door.
Except in Read's case, it is. Dominik and Bana refuse to deify the scumbag killer; he's no modern Ned Kelly, no anti-establishment anti-hero. They do, however, afford 'Chopper' an expansive canvas of primary hues and towering on-screen presence to convey a version of his narrative exactly as the man himself would have told it. It is a slice-of-criminal-life biopic wantonly embellished, yet as truthful as any ever told. – SIMON FOSTER 

Living on love and petrol fumes in Central Australia, Samson (Rowan McNamara) and Delilah (Marissa Gibson) simply want to be together. Alas, Warwick Thornton's debut is both a sun-drenched romance and an unflinching survey of their struggles. With clear-eyed visual precision and wholehearted sensitivity, Thornton explores their isolated existence, as well as the consequences of escaping their remote Indigenous community. His is an intimate portrait of the titular pair, who barely need speak to express their deep-seeded feelings. More than that, in depicting their troubles, it examines a side of Australia rarely seen in cinema.
A heart-wrenching work and a landmark piece of Australian filmmaking, Samson & Delilah brims with tenderness and tragedy, matching its moving story with devastating meaning. Critics and audiences agreed upon its 2009 release, with the film collecting five Australian Film Institute awards and becoming only the second local effort to earn Cannes' coveted Camera d'Or. – SARAH WARD 

There were many fine Australian films released in 2010, including small and truly original films that showed the scope and scale of what could be tackled by the local industry (including Red Hill, Wasted On The Young, Bran Nue Dae, Griff The Invisible and I Love You Too). Yet none made more of an immediate or enduring impact than David Michôd's directorial debut, Animal Kingdom.
Drawing on the high-drama of a real Australian crime family and the tactics of police at the time, it was gritty, urban and enthralling. A rising tide lifts all boats and such was Animal Kingdom's power that anyone associated with the movie gained newfound momentum; whether that was the phrase 'full Mendo' being added to the pop culture lexicon, the Edgerton brothers creative posse Blue-Tongue Films or Jacki Weaver, whose performance scored an Oscar nomination and a late career second wind. They say the more specific something is, the more universal its appeal – and never has that been more true than with the uniquely Aussie and uniquely great Animal Kingdom. – MARIA LEWIS 

The running time for George Miller's post-apocalyptic action epic is approximately 400 kilometres – that's how long the film takes to cover the pursuits that bind together the new iteration of Max Rockatansky, played by Tom Hardy, with the patriarchal warlords and the women challenging their stranglehold on the vast desert landscape. The vehicular combat is extravagant and electrifying, made real by the physical heft of mutated big rigs and muscle cars and balanced by impeccable editing that finesses the framing instead of screwing with it.
Those watching were left spellbound by the needle in the red filmmaking, but they cheered for Charlize Theron's Furiosa, a "stolen" child turned warlord's lieutenant who absconds with her dictator's harem. In a film of few words, her refusal to give in made for a radical alignment of feminist warrior and full-throttled action. "It's 2,000 horsepower of nitro-based war machine," a character says of their ride, but they could as easily be describing this magisterial movie. – CRAIG MATHIESON