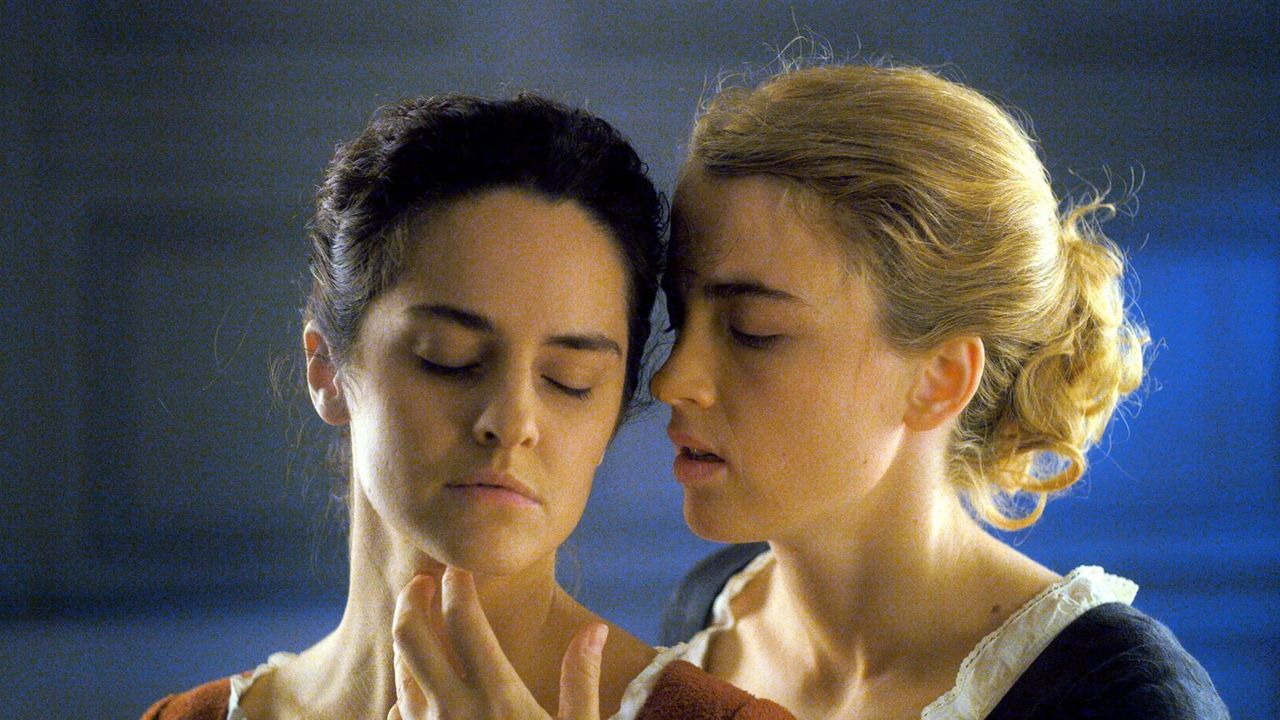 The 25 best LGBTIQ movies on Stan

---
If you're in the mood to watch something a little bit (or a lot) queer, here are 25 excellent LGBTIQ movies currently available to stream on Stan.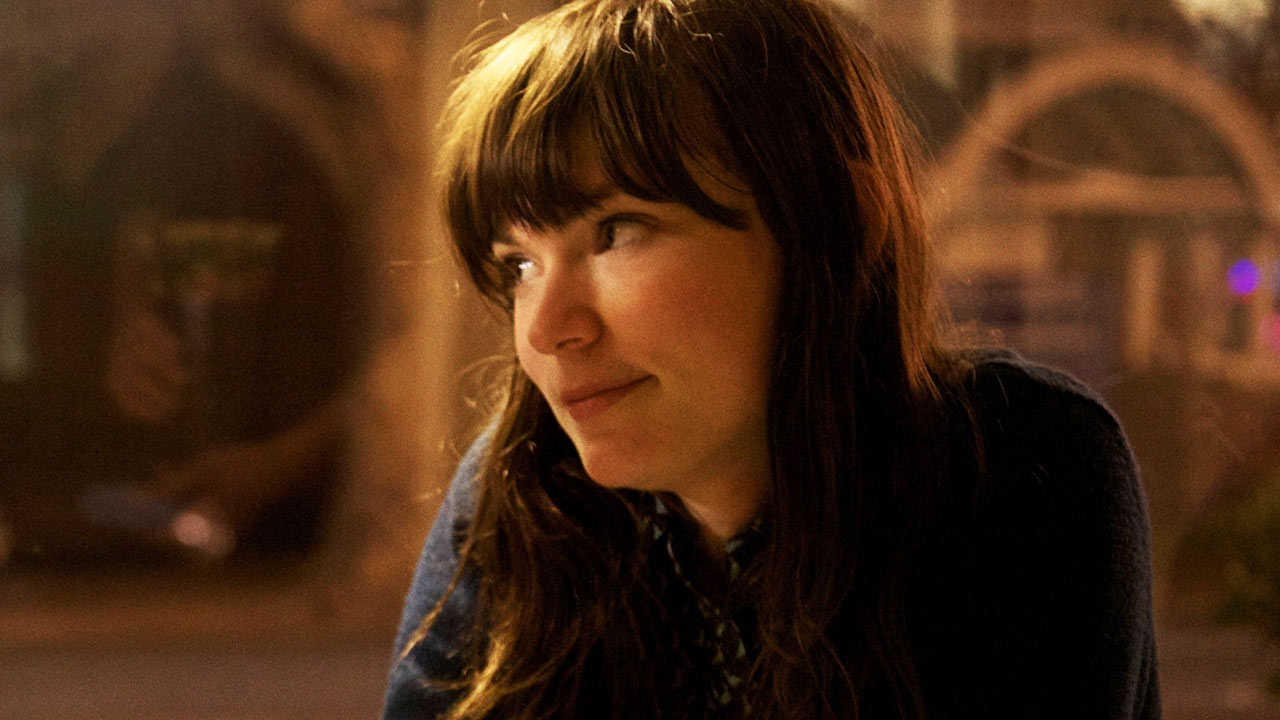 Watch on Stan
Australian director Sophie Hyde filmed in Adelaide over an entire year, reconvening the cast once a week to tell the story of a teenager girl's response to the transition of their transgender parent. Winner of many awards including at the Sundance Film Festival, it is a complex and form-stretching experiment. Tilda Cobham-Hervey was the breakout star, later going on to star in productions like Hotel Mumbai and as Helen Reddy in I Am Woman.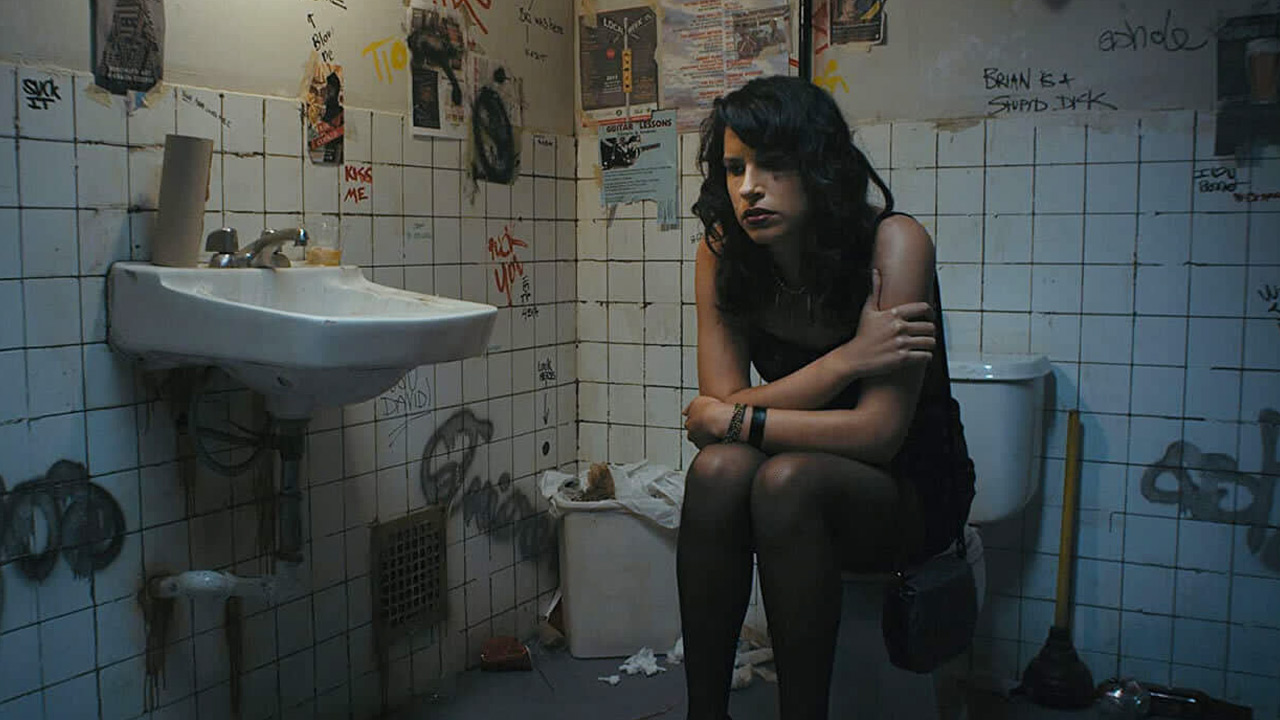 Watch on Stan
It's not very often you get to see an openly bisexual lead of Iranian heritage on screen in a story of same-sex attraction! Desiree Akhavan wrote, directed, and starred in this Brooklyn-shot indie romantic comedy as a woman desperate to cling onto at least one of her identities and make it stick. It is very much a film from the era of Girls, but Akhavan creates such memorably awkward chaos that it has its own unique, distinct charms.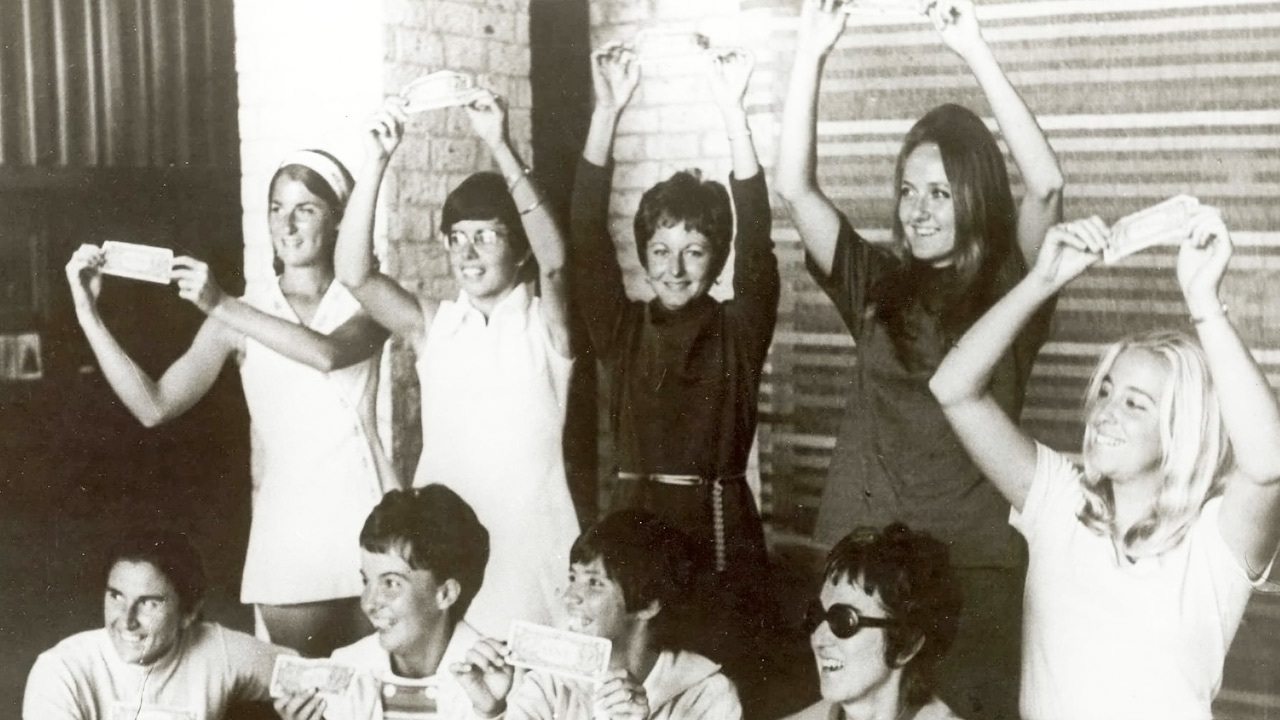 Watch on Stan
If you were a fan of the excellent dramatisation of the same name from 2019 starring Emma Stone and Steve Carell, then go back and watch James Erskine and Zara Hayes' documentary. Its themes of equality in sport speak true even to this day, reaching back into the tennis era of the 1970s. Hearing from Billie Jean King herself is a real treat.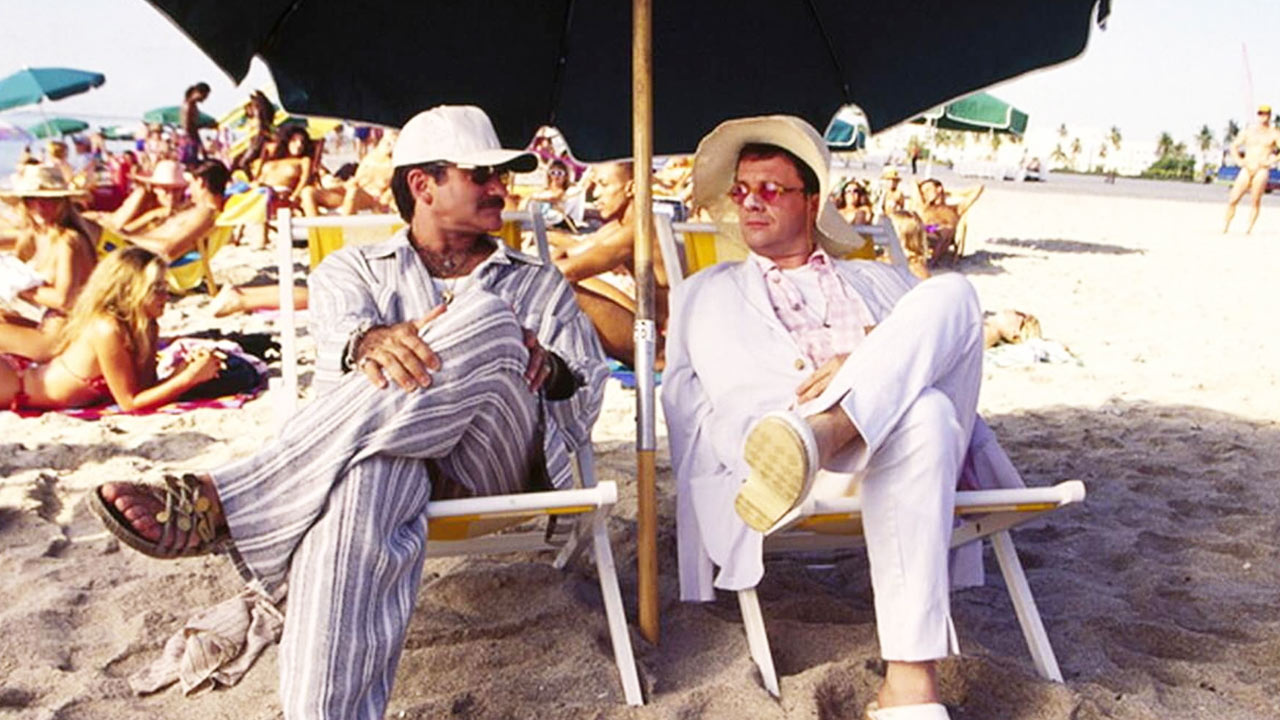 Where to watch
What Mike Nichols does to this remake of the French classic La Cage aux Folles cannot be underestimated. Made before Ellen Degeneres controversially came out and before Will & Grace became a ratings smash, it took comedians as good as Robin Williams and Nathan Lane to overcome audience's misgivings and make this farce of drag and homophobic comeuppance a box office smash hit. But don't worry. If you prefer the watch the original Édouard Molinaro feature and its sequel, they are also available on Stan.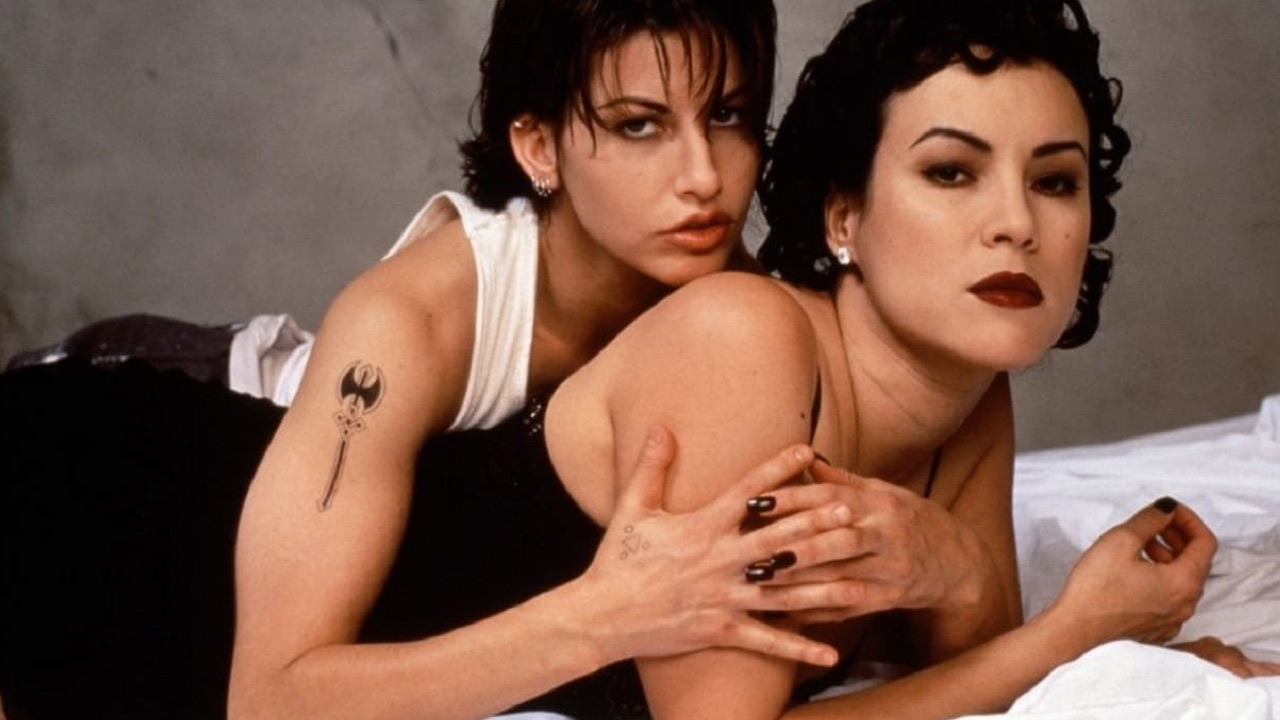 Watch on Stan
Years before they took on The Matrix, the Wachowski sisters threw their hats into the ring with this erotic thriller. A perfectly cast pairing of Gina Gershon (fresh off Showgirls) and Jennifer Tilly (before she became the Bride of Chucky) make this more than just a standard thriller about lovers pulling off a mob heist in sexy black dresses. May have started as a Coen Brothers riff, but turns its meagre budget into a winningly inventive film noir for a modern age.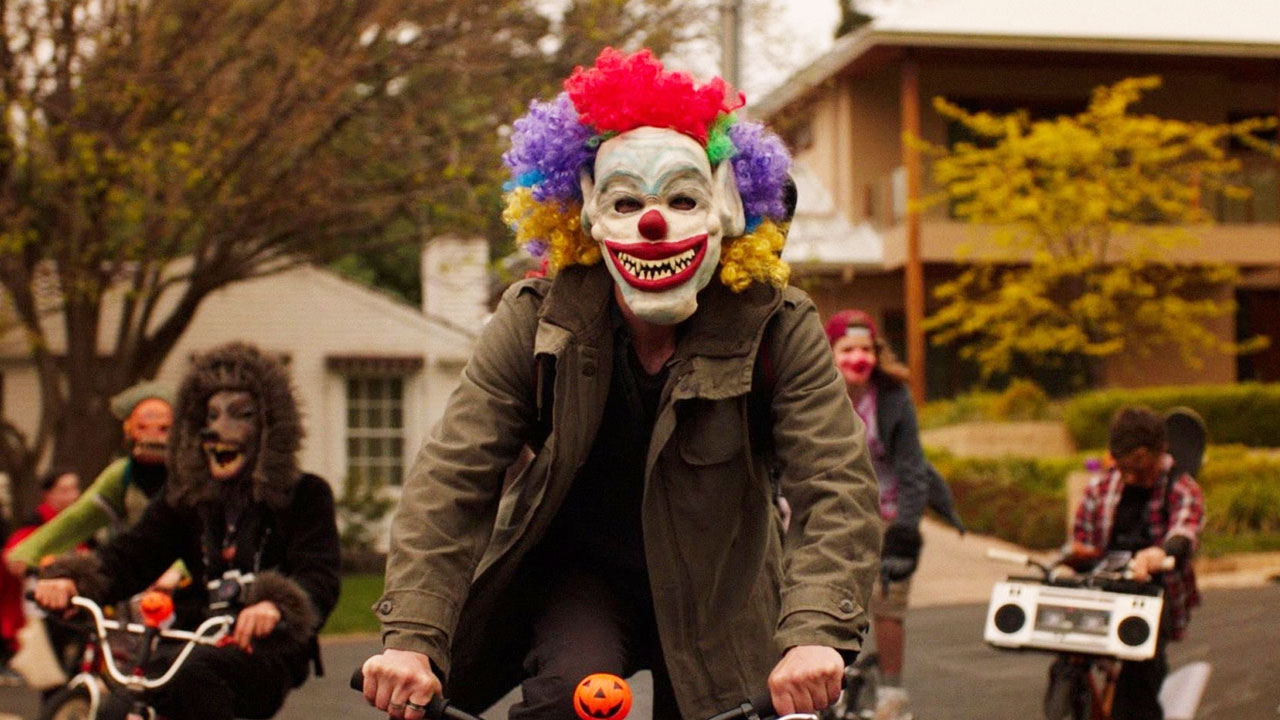 Watch on Stan
Australian writer and director Nicholas Verso has worked on a variety of locally-made young adult television like Nowhere Boys and Grace Beside Me. Similarly, his feature debut is tale of teenagers being confronted with the realities of their increasingly adult world on Halloween night. It's loaded with queer subtext, and a plea to listen to the stories of LGBTIQ youth in order to change minds and save lives.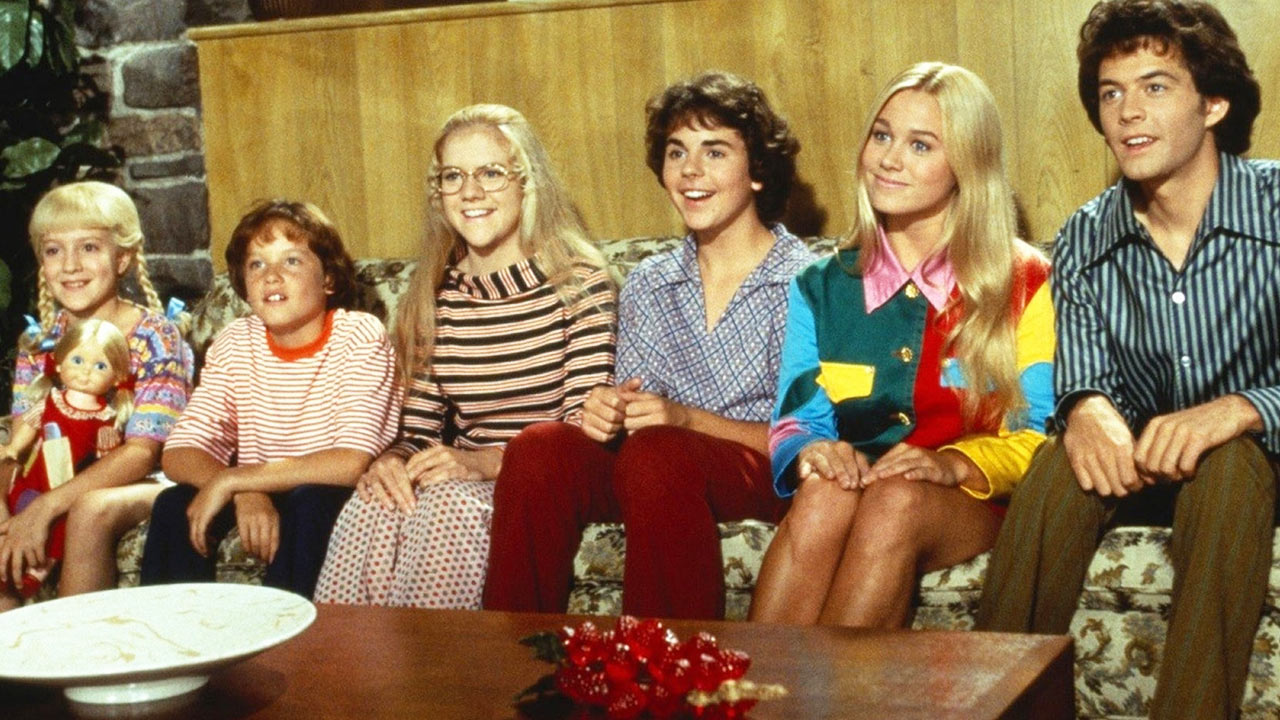 Watch on Stan
There's no "sure, Jan" about it. This camp classic takes the absolute piss out of the original 1970s series, while still paying homage the wholesome family-oriented vibes it was known for. While nothing here is especially LGBTIQ themed (although there is a fab RuPaul cameo), Betty Thomas' goofy meme-inspiring comedy has been adopted by queer audiences for how thoroughly and entertainingly it spoofs the heteronormative domestic ideal of America, and for how hilariously warped its endless parade of gags and send-ups are.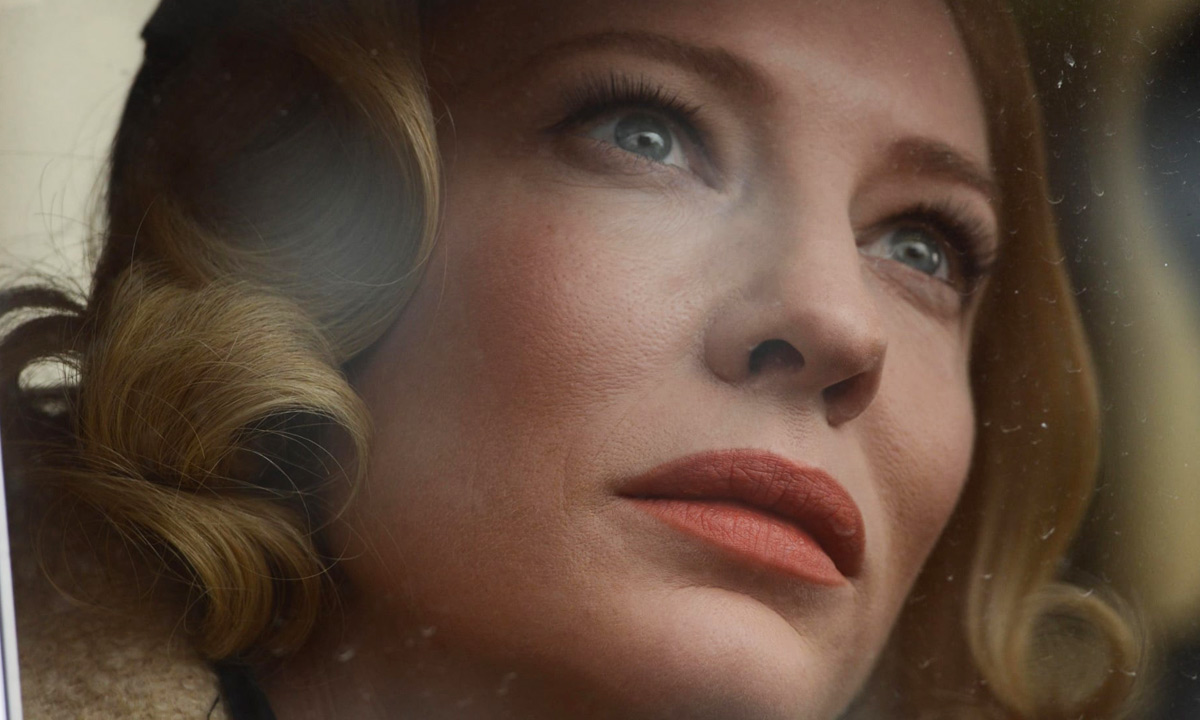 Watch on Stan
Director Todd Haynes and writer Phyllis Nagy took a chance at adapting a definitive work of lesbian pulp literature (Patricia Highsmith's The Price of Salt) for the arthouse and it paid off. The film follows a wealthy 1950s repressed housewife (Cate Blanchett) and her affair with a younger paramour (Rooney Mara), herself in a loveless heterosexual relationship. It is told with exceptional attention to detail and beautiful craft. Carter Burwell's score deserves special praise, and the film's final shot has become rightly famous.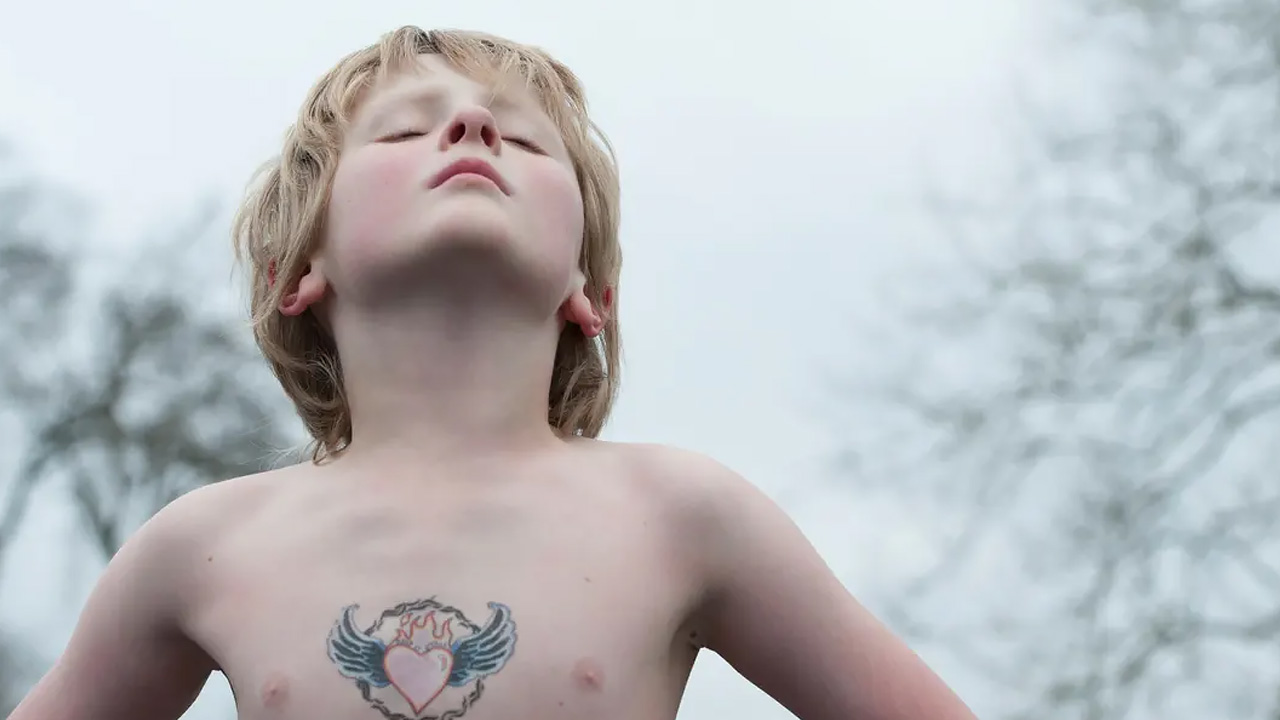 Watch on Stan
This Australian-made documentary from 2015 takes viewers into the realities of raising a child as a same-sex couple. It's a compassionately made documentary that's ultimately all about our similarities. Director Maya Newell would later follow this up with the stunning In My Blood It Runs, proving her empathy is as strong as her talent behind the camera.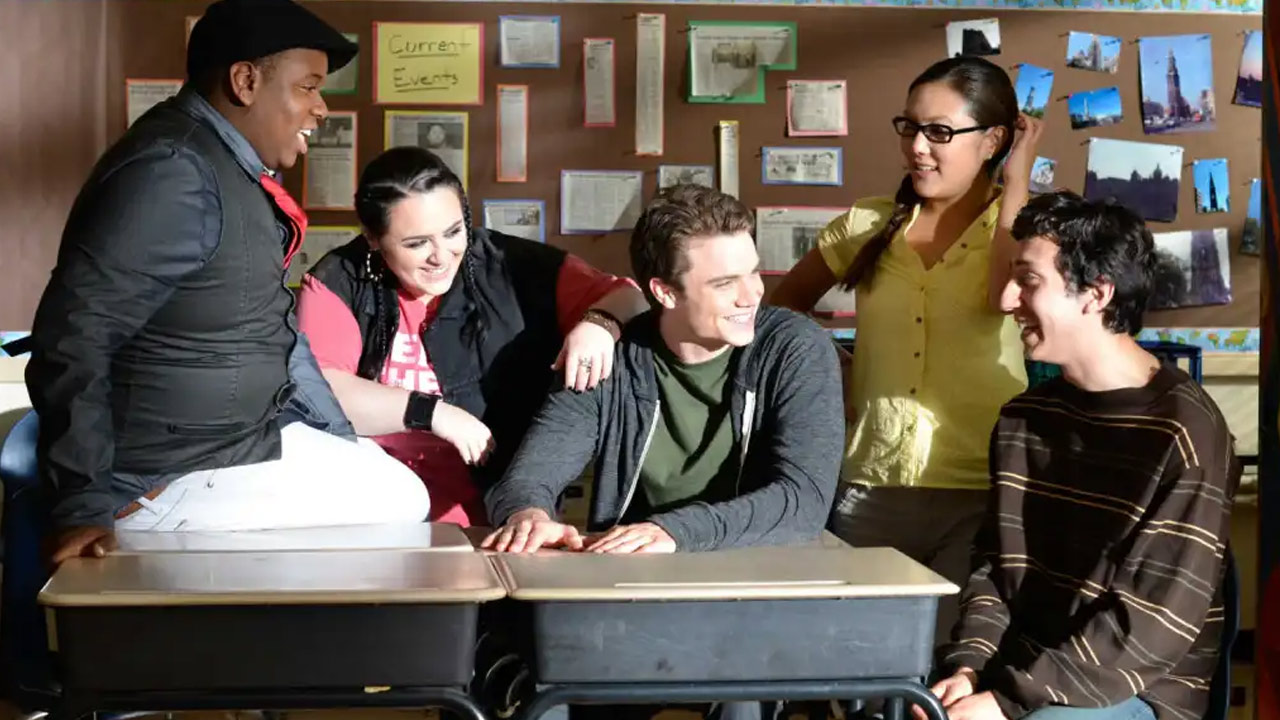 Watch on Stan
One for the teens. Students at a high school form the un-coolest recreation club they can think of as a means of hanging out without anybody knowing—the 'geography club' is actually a support group for LGBTIQ kids. Pitch Perfect's Cameron Deane Stewart and Hairspray's Nikki Blonsky star in this sweet film about building up the strength to accept yourself before anybody else.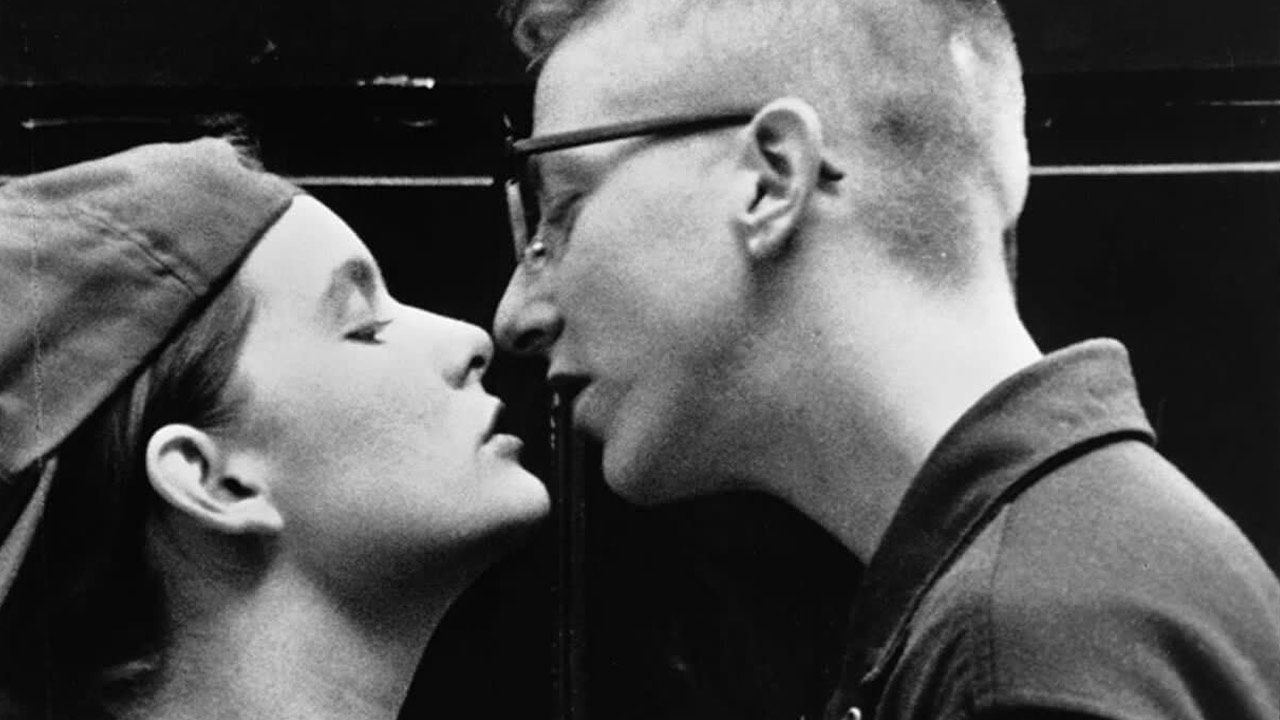 Watch on Stan
A pivotal moment in the 1990s nascent New Queer Cinema movement. Set among a clique of lesbian friends in Chicago, this black-and-white indie rom-com from Rose Troche (The L Word) and Genevieve Turner (the writer of American Psycho) was the hippest, edgiest movie about contemporary romance in 1993. The fashions may be back in style, but they genuinely don't make queer movies like this anymore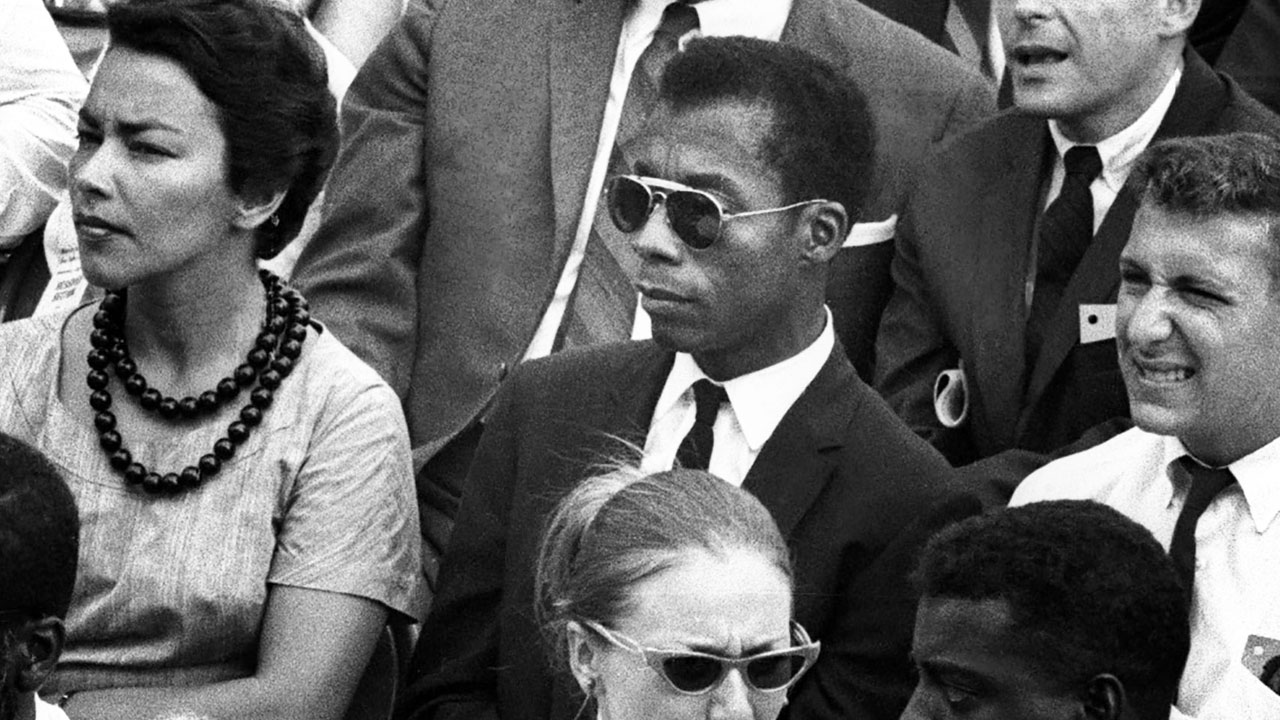 Watch on Stan
Haitian documentarian Raoul Peck is one of the giants of the medium, thanks in no small part to this towering portrait of James Baldwin. One of the greatest minds of American literature, Baldwin was vocal about America's problems with race, and was one of the few openly gay personalities in the media while doing it.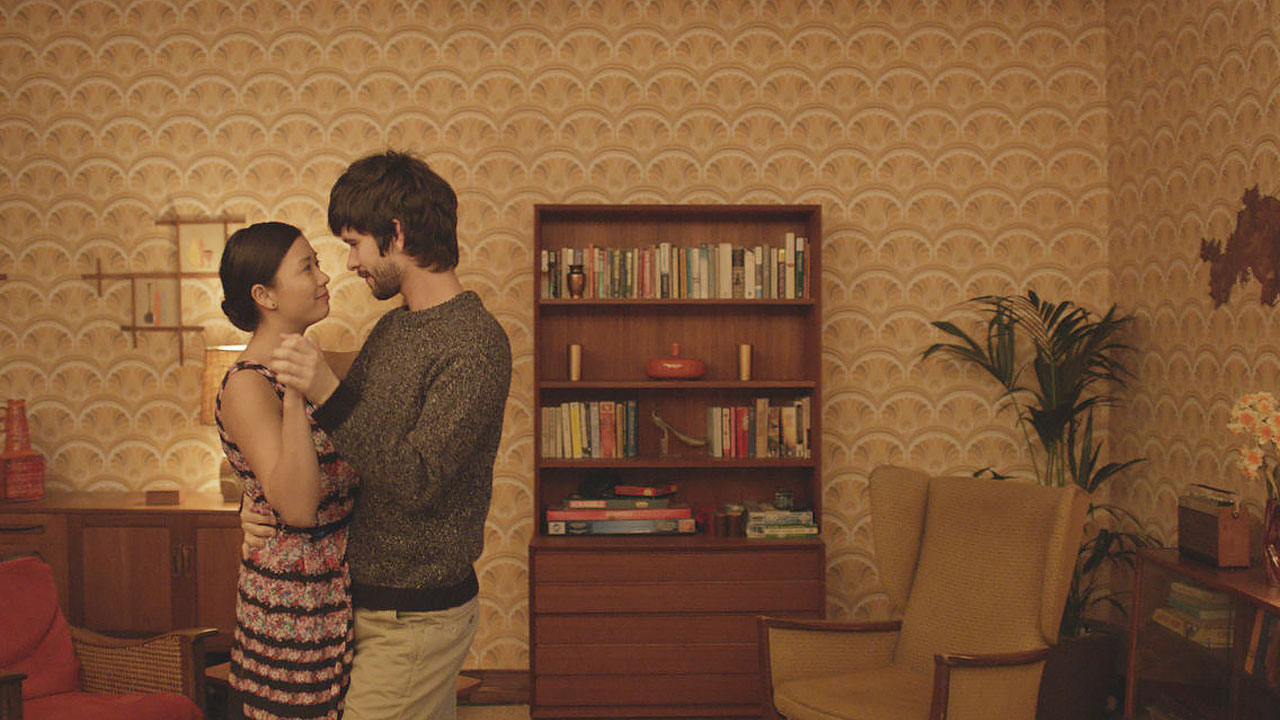 Watch on Stan
Cultural and generational divides make up the tender, yet sombre core of this drama from Cambodian-born director Hong Khaou (he would later make Monsoon with Henry Golding). With her son's passing, a mother (Cheng Pei-Pei) attempts to make sense of the appearance of another young man (Ben Whishaw) who was her son's secret partner, even though they don't speak the same language and each hold different memories.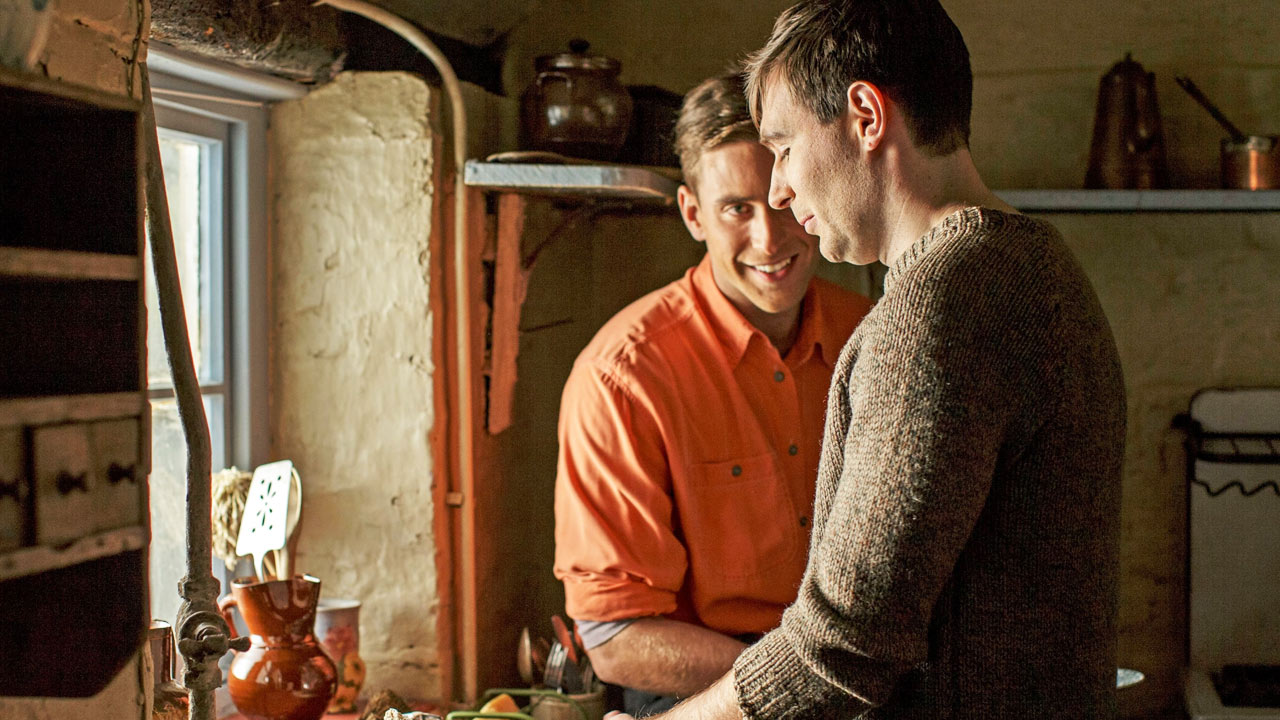 Watch on Stan
Okay, so we're cheating a little bit with this one. Based on the Patrick Gale novel, this is a two-part made-for-television movie—but at just 60 minutes each episode, we like to think of this as just a single two-hour movie. Set across two different eras, post-WWII and the current day, are two different yet connected love stories. Exquisitely made, it stars Vanessa Redgrave, Oliver Jackson-Cohen and Julian Morris.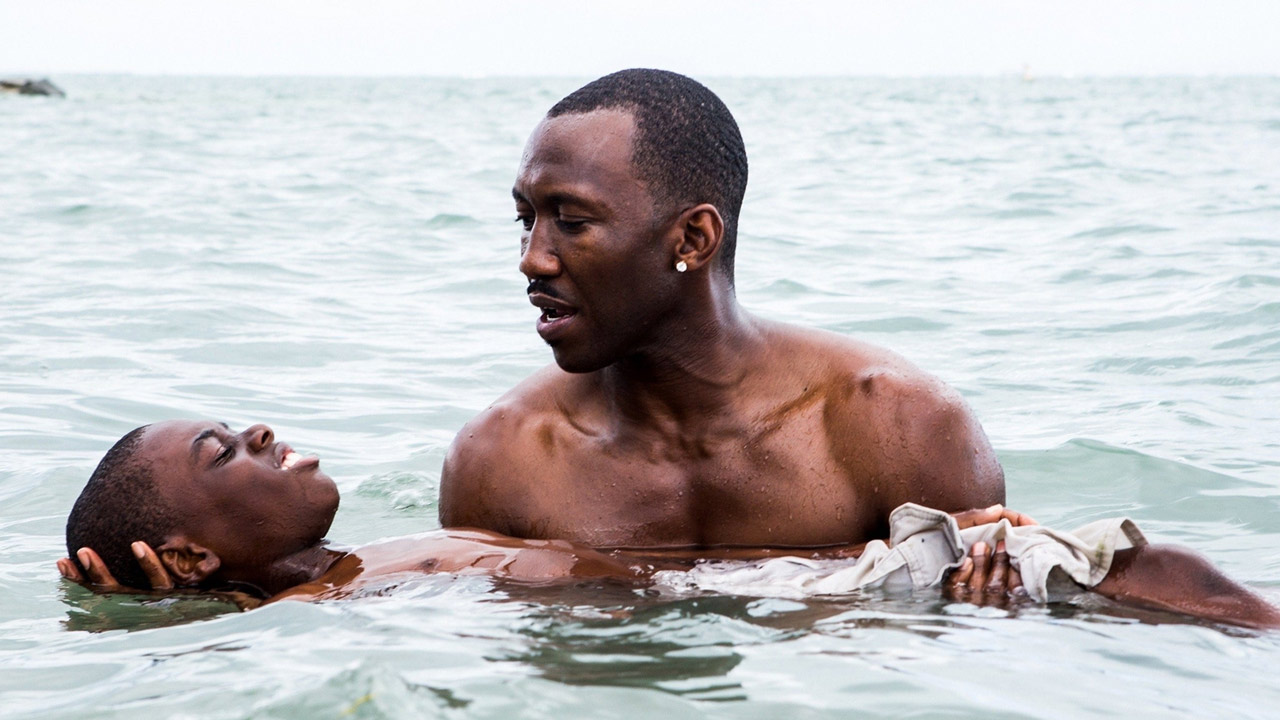 Watch on Stan
For some, this American triptych about one young black boy's evolution to adulthood is probably best known for being the other film in La La Land's Academy Award snafu moment. That's too bad, really, because Barry Jenkins' masterfully made Moonlight remains a powerful film about self-discovery in the midst of turmoil. An evocative, compelling film that rightfully won three Academy Awards (and probably should've won more) including for Mahershala Ali's performance as Juan.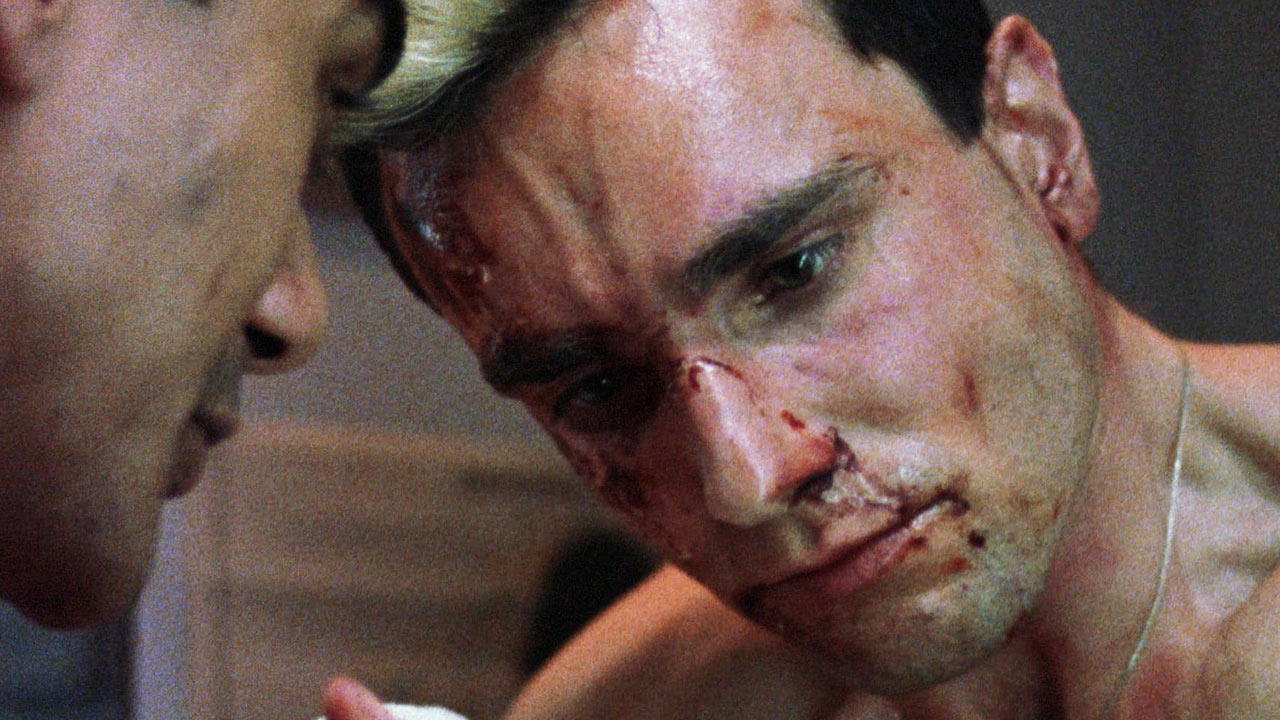 Watch on Stan
There is an entire generation of gay men who will tell you that a punkish, bleach-blond Daniel Day-Lewis licking the neck of Gordon Warnecke is the most erotically-charmed moment of 1980s cinema. It would be impossible to count the number of those who had a sexual awakening to Stephen Frears' Thatcher-era queer drama, but this Oscar-nominated classic also spoke to issues that would still be radical today.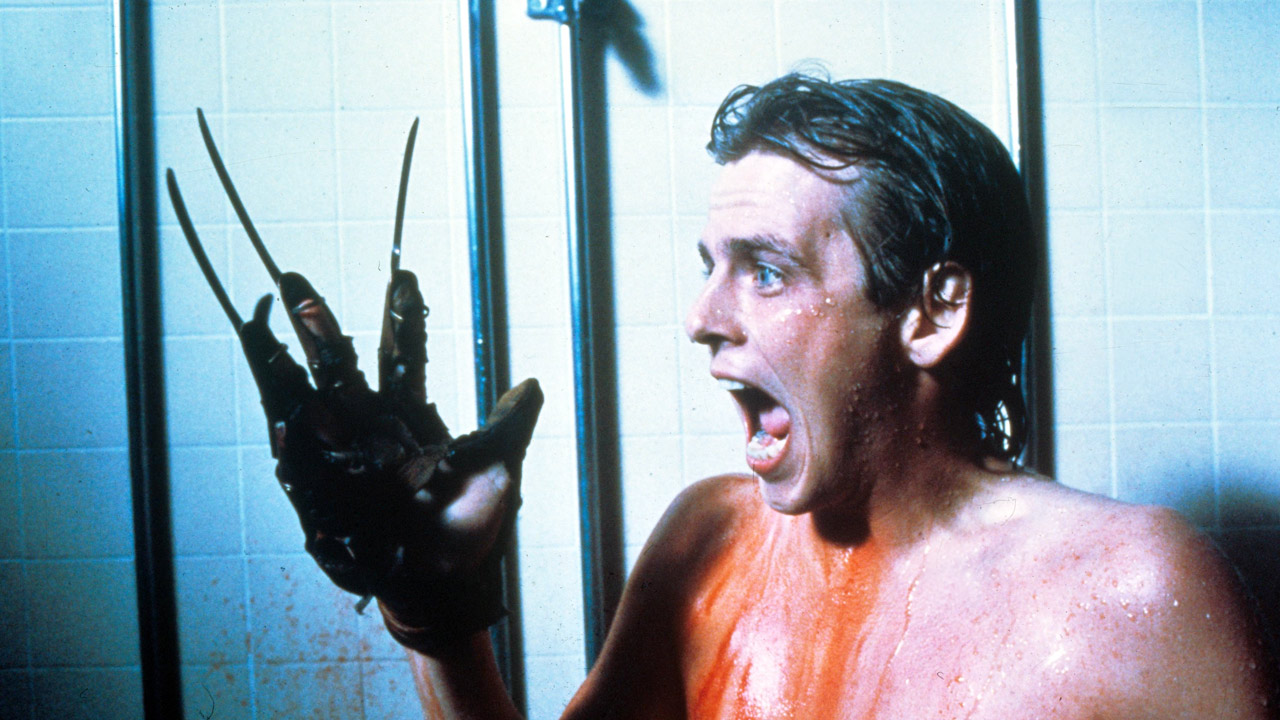 WATCH ON STAN
There is a reason this film—the first (of many) sequels to Wes Craven's iconic original—has the reputation as the gayest slasher movie ever made. With its storyline about a teenage boy who gets possessed by nightmare invader Freddy Krueger, this maligned '80s classic is deserving of your time for being so completely unique. And if the subtext isn't enough, there's also a gay S&M bar—and one character even has a Limahl poster.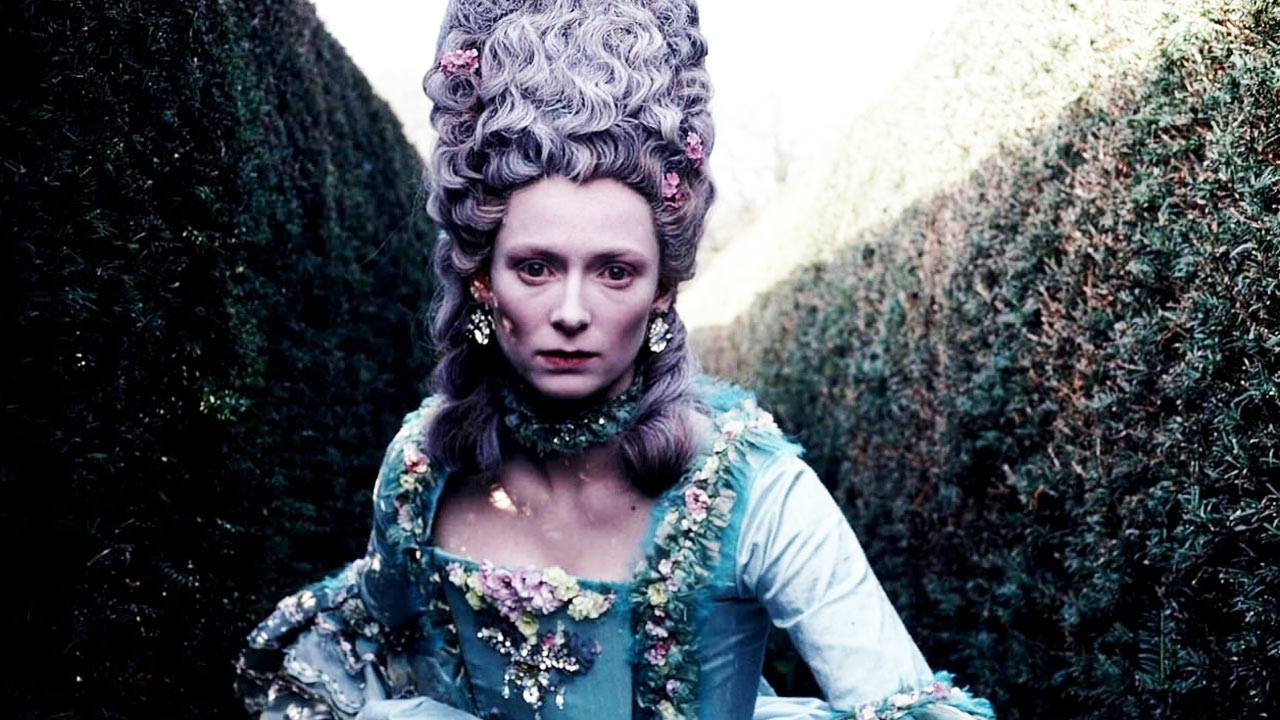 Watch on Stan
Sally Potter is one of the more eclectic filmmakers to have emerged out of the United Kingdom in the 1990s. Picking up where queer icon Derek Jarman left off (the director of Jubilee and Blue died of AIDS complications in 1994), Potter poached Jarman regulars Tilda Swinton and costume designer Sandy Powell to adapt this Virginia Woolf novelette in sumptuous detail. A tale of an androgynous spirit who possesses Swinton's body across time and genders, Orlando speaks to many things but most contemporaneously to the evolution of gender as a social construct.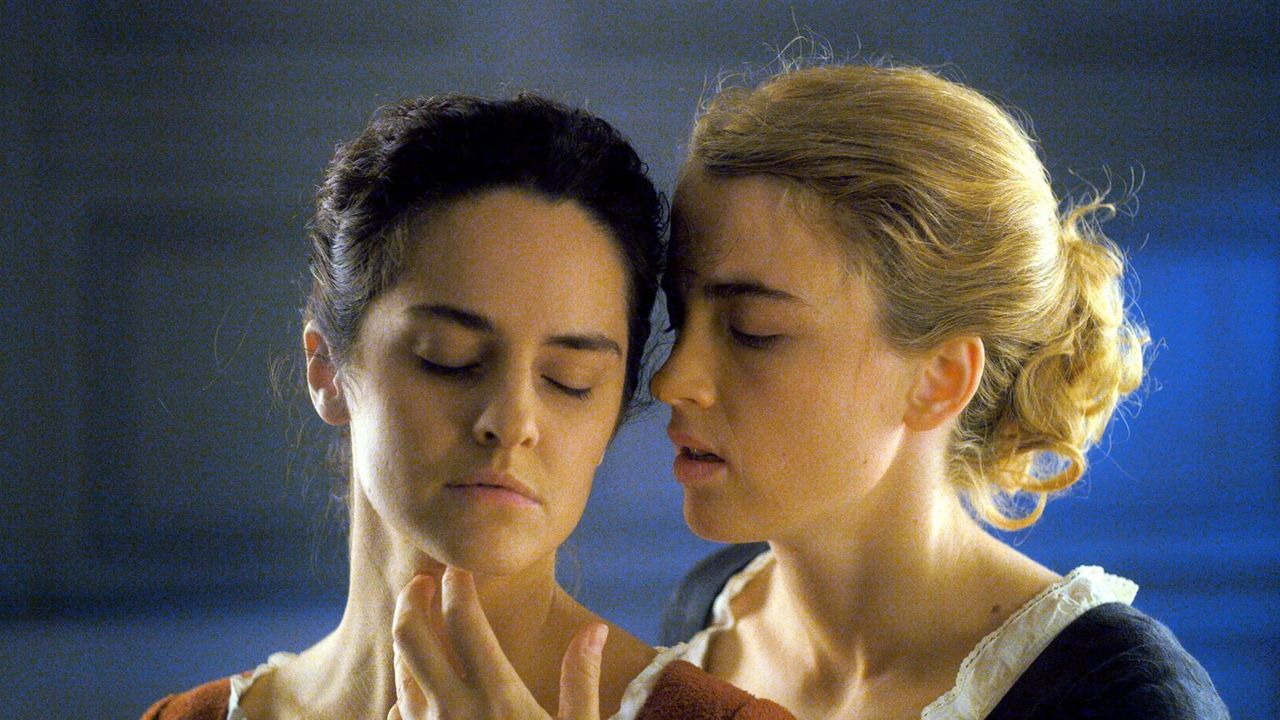 Watch on Stan
Sad lesbians in period costumes may feel like a tired trope for some, but filmmaker Céline Sciamma makes it stylistically bold and emotionally complex in this Cannes prize-winning romance. As one of France's most exciting directors, she evokes a wondrous, consuming passion in the story of artist (Noémie Merlant as Marianne) and subject (Adèle Haenel as Héloïse) as they chase desire far away from prying eyes and social norms.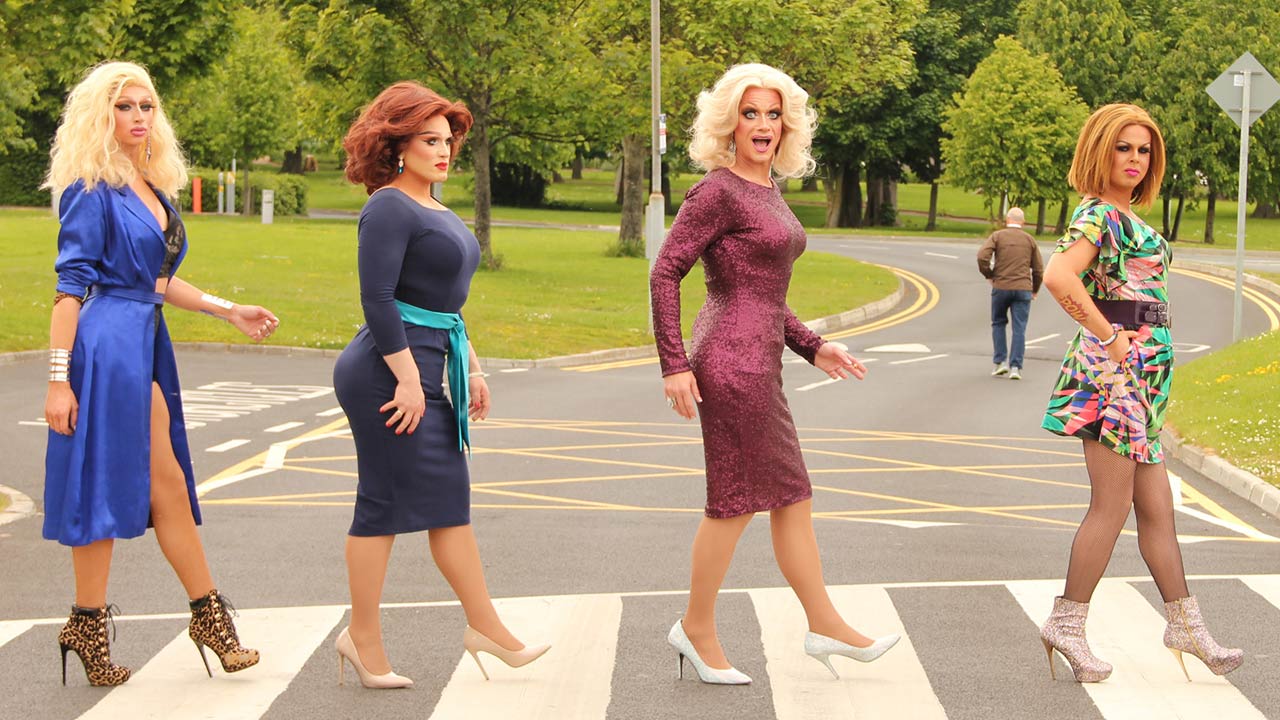 Watch on Stan
Sure, you could watch Some Like It Hot on Stan—okay, that is recommended, but it ain't a LGBTIQ film—but if you want to see a real drag queen at work, check out Rory O'Neill, aka Panti Bliss. Before Australia's own same-sex marriage plebiscite in 2017, Panti Bliss set out to change the minds of Irish voters as their country went to the polls. Panti Bliss's kindhearted approach is instrumental and wins over a public who'd only ever seen drag queens as farce in Hollywood movies.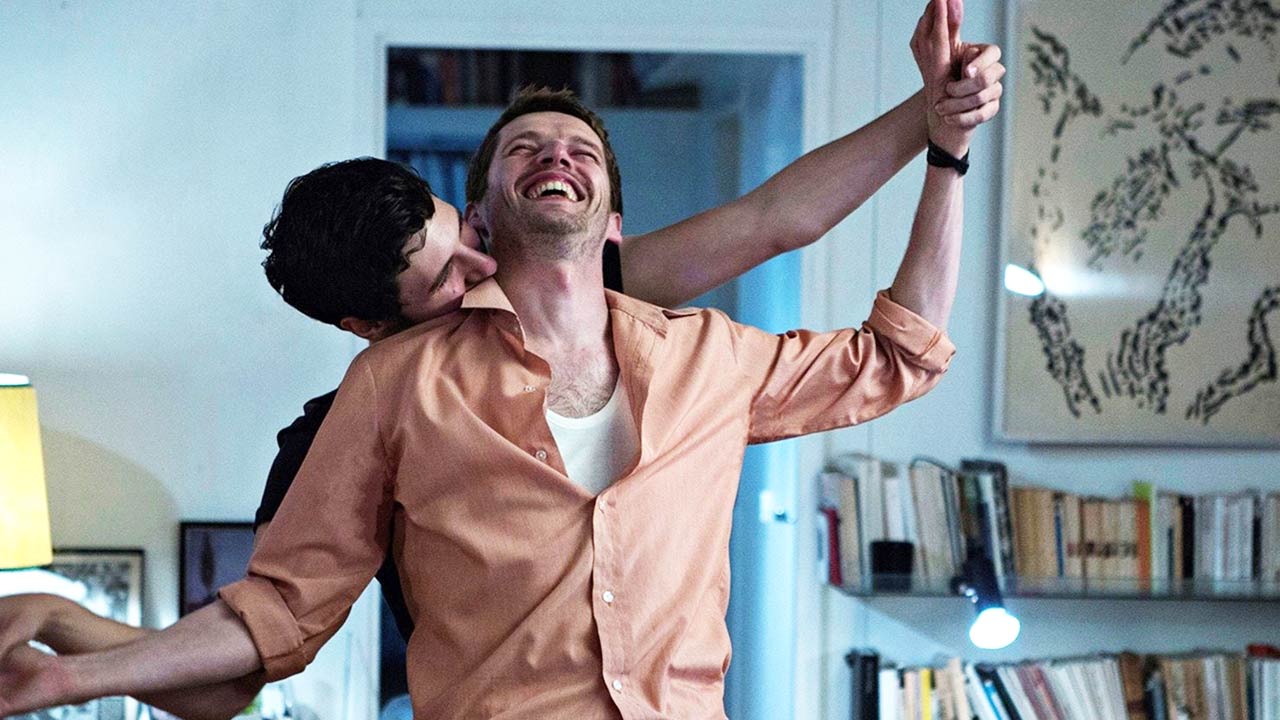 Watch on Stan
Brittany-born filmmaker Christophé Honore has a career full of classics (gay or otherwise), but this is one of his strongest. Set during the 90s peak of the AIDS crisis, this affecting drama is so French that its characters meet-cute at a screening of Jane Campion's The Piano. Literature and romance, destiny and fate; it's all there in this cross-generational love story starring Pierre Deladonchamps from Stranger by the Lake.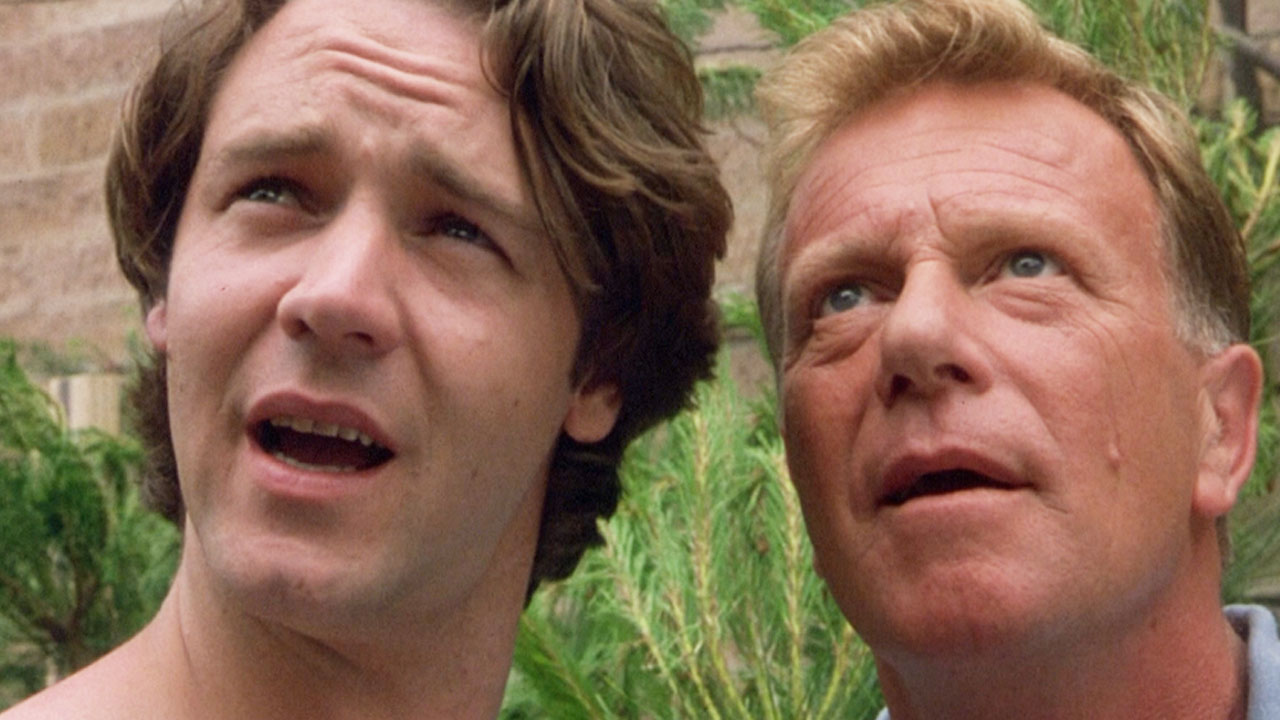 Watch on Stan
This sweetly affecting film is not necessarily forgotten, but often neglected when discussions of Australian queer cinema of the 1990s arise (it was released the same year as The Adventures of Priscilla, Queen of the Desert and Muriel's Wedding). Starring Jack Thompson and Russell Crowe, this heart-warming film leaves the standard conflicts behind and instead tells a more modern story of a straight father and gay son living together in the age of Mardi Gras and sexual freedom in Sydney.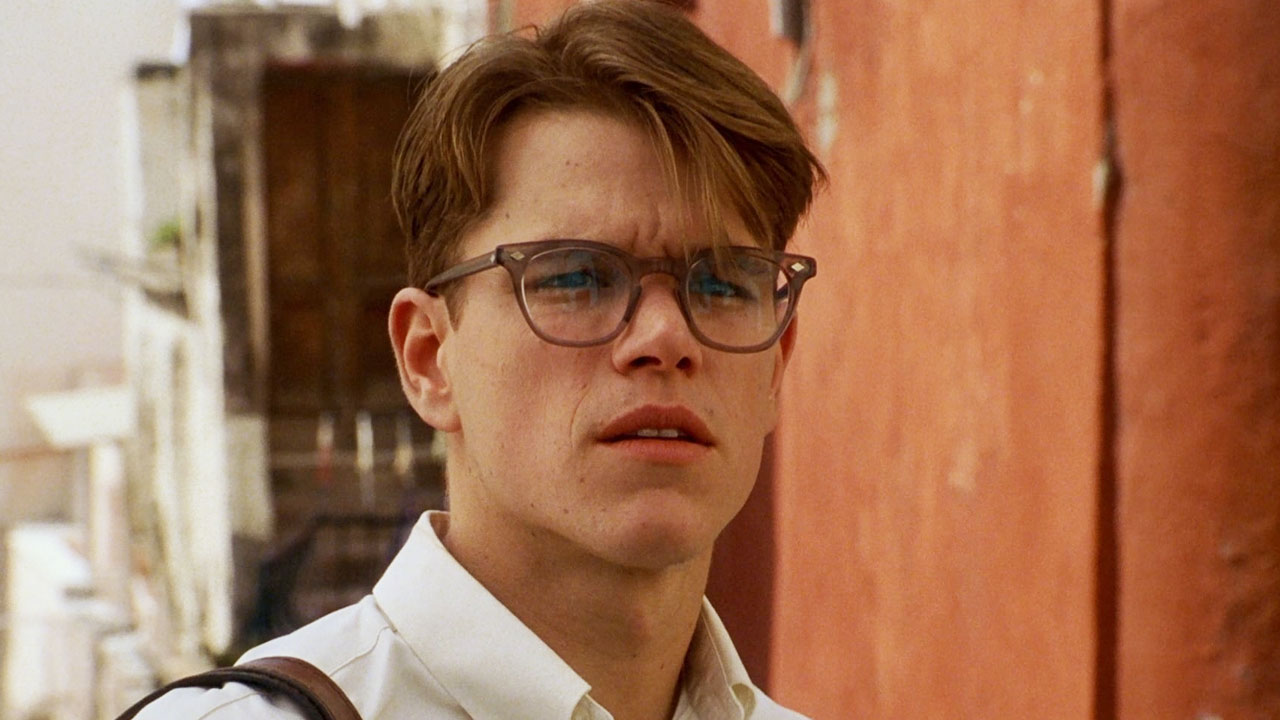 Watch on Stan
At some point, queer viewers got fed up with seeing LGBTIQ characters becoming just another tragic statistic, or confirming the contorted, twisted mindset of homophobic society. But that doesn't mean that queer characters could no longer be conflicted, complex and, yes, villainous. Matt Damon stars as a social leech whose infatuation with the mind and body of Jude Law is kind of understandable (Law has never been sexier) until it turns deadly. Shot on the coast of Italy, Anthony Mingella's film (also starring Gwyneth Paltrow, Cate Blanchett and Philip Seymour Hoffman) is a decadent, twisted thriller.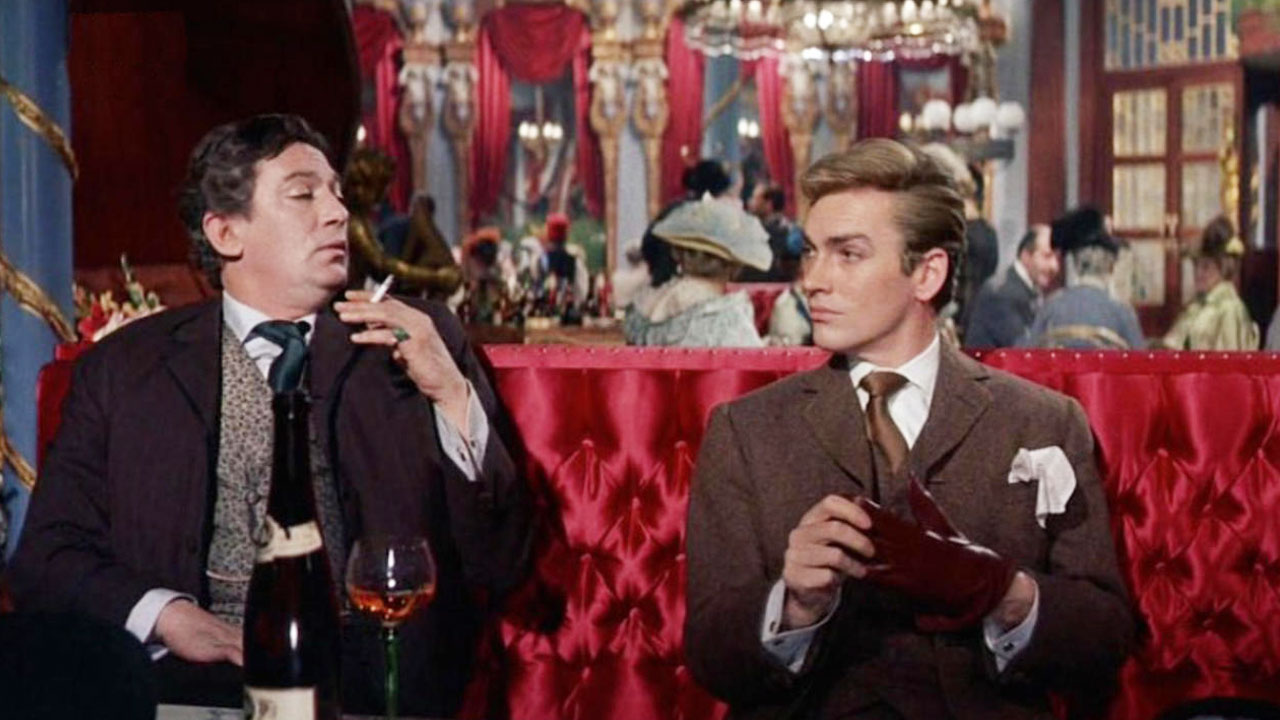 Watch on Stan
There hasn't yet been a truly masterful film about the legendary Oscar Wilde. Lord knows they keep trying, because he is such a wonderful character with a long history of plays and writing to help bring the writer to life on screen. In this lavish Technicolor production, the Australian star of Network, Peter Finch, fills Wilde's shoes with trademark pomp and wit. Given the times in which it was made, it can never be as sexually open as hoped, but it tells a fascinating tale of Wilde's battles with censorship that ultimately led to his downfall.
Watch on Stan
The story of this French drama could easily be supplanted onto something far less impressive, but first-time writer-director Filippo Meneghetti pares it back. It is thankfully closer in tone to Anthony Hopkins' film The Father than one of those old school 'disease-of-the-week' TV movies. Nina and Madeleine, played superbly by Barbara Sukowa and Martine Chevallier are the heart of Two of Us, as ageing lovers torn apart by disease and the secrets they have held from their families.