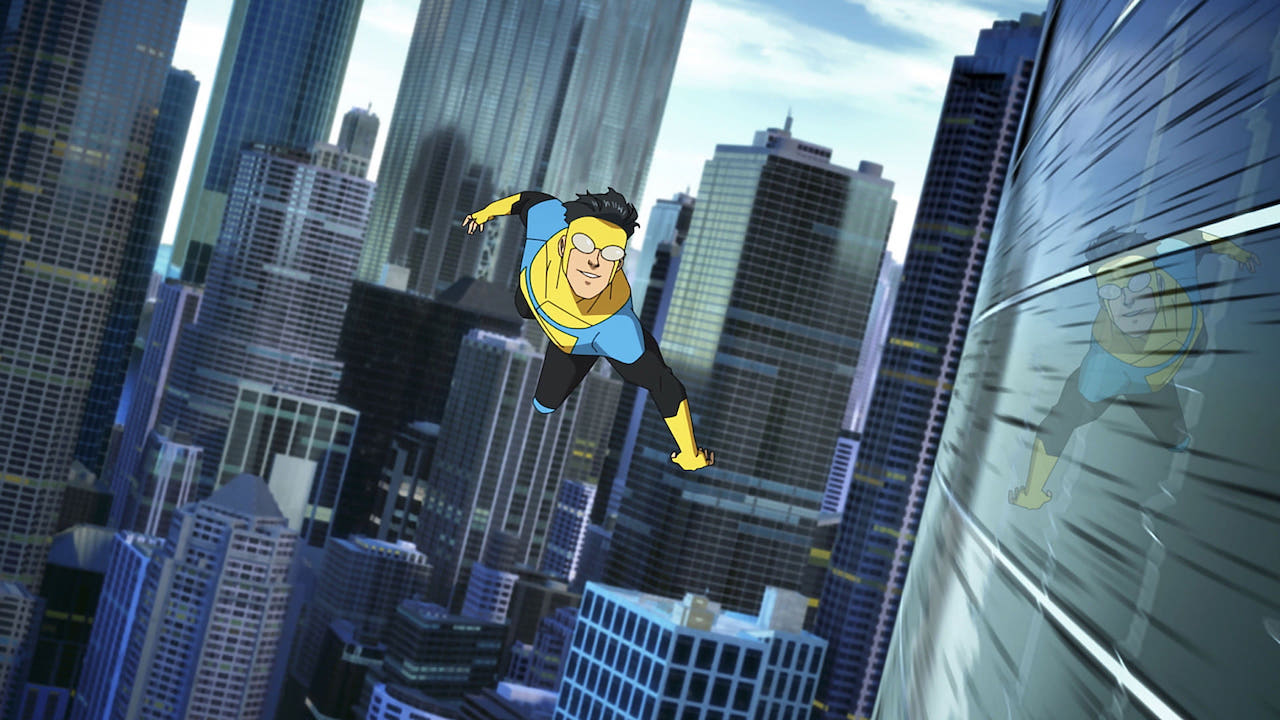 The 15 best superhero titles on Prime Video Australia

---
Amazon's unusual movie library will always surprise you with its offerings, from daggy 80s series to experimental noughties blockbusters. When it comes to the globe-conquering superhero genre, though, Prime Video is especially patchy. There's not a Batman, Spider-Man, or even one of those X-Men freaks in sight.
So are all the heroes on our list strictly "super"? Well to us, Neo, Lara Croft, the TMNT and any Kate Beckinsale character could stand alongside any proper caped crusaders. If you're tired of the typical super-stories, these options on Prime Video might give you something strange and new to enjoy.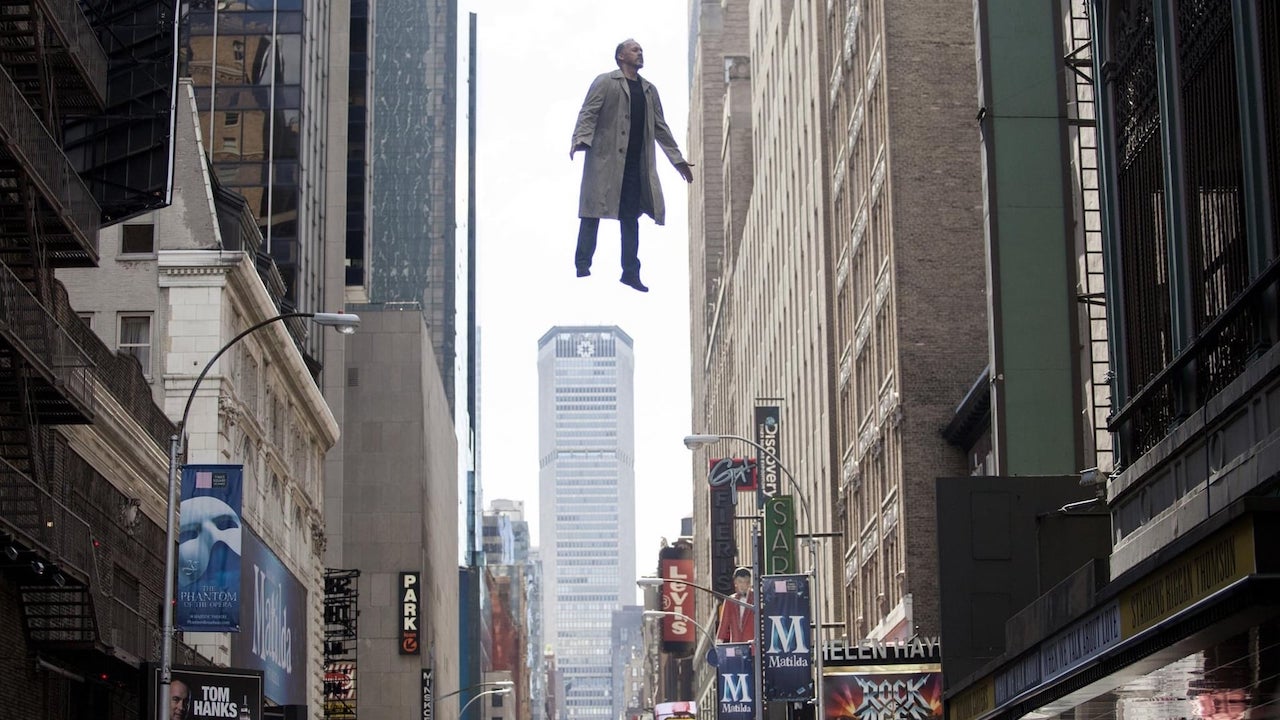 Watch on Prime Video
Michael Keaton really should've nabbed an Oscar for his star role in this long-take take on his own Batman legacy. Playing a washed-up blockbuster actor trying to make a legitimate Broadway pivot, Keaton is plagued by visions of his superhero character Birdman, and a suitably powerful hovering camera catches it all, snaking through the hallways and dressing rooms of egotistical, troubled stage stars. Emma Stone's look of awe in the film's closing moments says it all: Keaton has the power.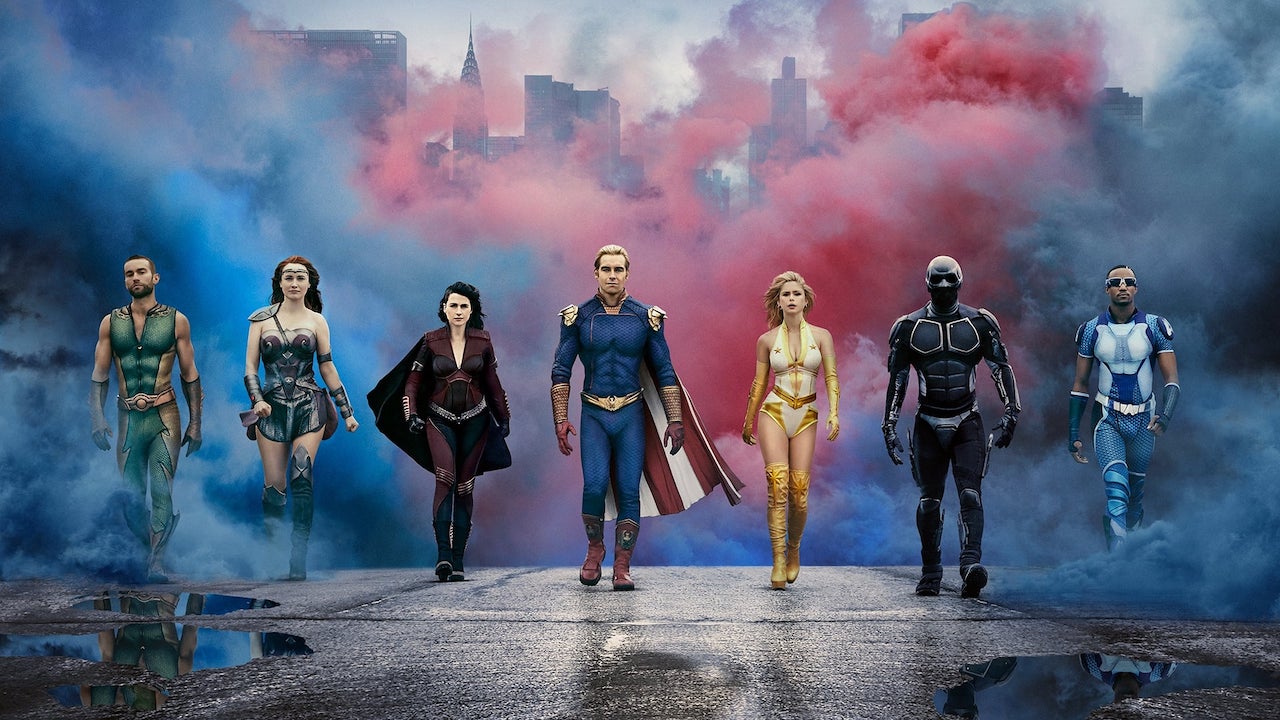 Watch on Prime Video
One weakness of this acerbic Prime Original is that the titular good guys are just not as interesting as their evil, famous counterparts, the Seven. While Billy Butcher's team The Boys try to take down the corporatized hero conglomerate, we just want to watch them slowly destroy society, one abandoned plane rescue at a time. Anthony Starr is way too fun as the psychopathic Homelander and season 3 should give us new disastrous heroes with roles for Jensen Ackles and Laurie Holden.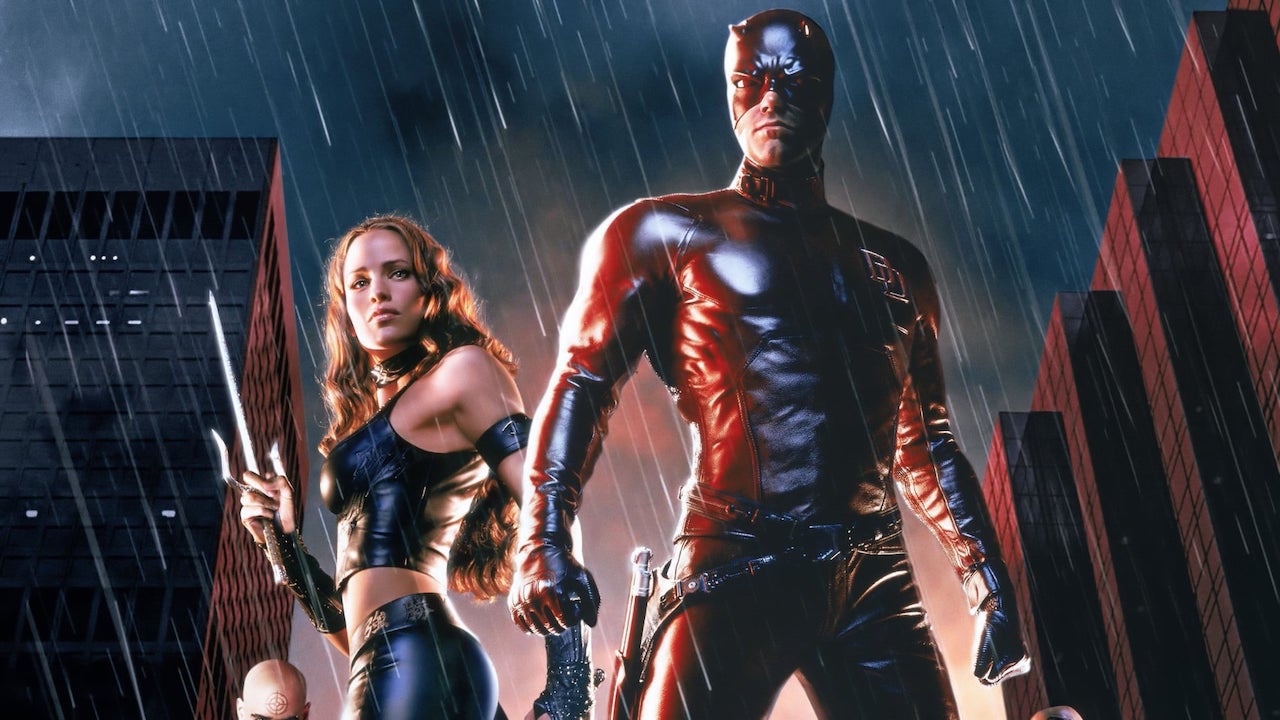 Watch on Prime Video
The emo strains of Evanescence soundtrack this gritty pre-MCU superhero flick, panned at the time of its release but mostly enjoyable now for its dark and slick aesthetic. Then-couple Ben Affleck and Jennifer Garner have no chemistry as the echolocating lawyer-turned-vigilante Daredevil and sai-wielding Elektra, Michael Clark Duncan is a formidable Kingpin, and Colin Farrell is hilarious as a highly annoying version of Bullseye.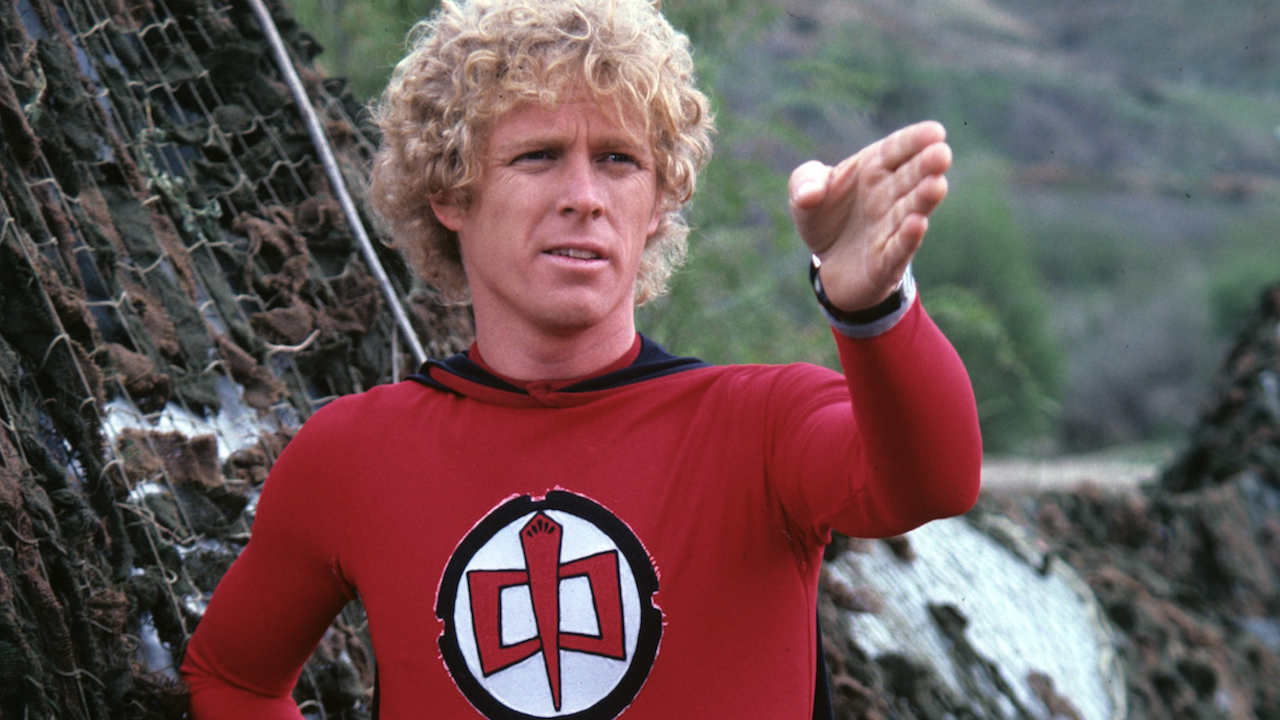 Watch on Prime Video
Believe it or not I'm walking on air/I never thought I could feel so free-hee-hee…The best part of this supremely goofy superhero comedy might still be its soaring, inspirational theme song. It stars William Katt as dorky teacher Ralph Hinkley, whose name was changed to Hanley and then back again after John Hinckley Jr's assassination attempt on President Reagan. Ralph's hapless personality meant that his superpowers whilst wearing an alien red-and-black suit often surprised him just as much as his foes.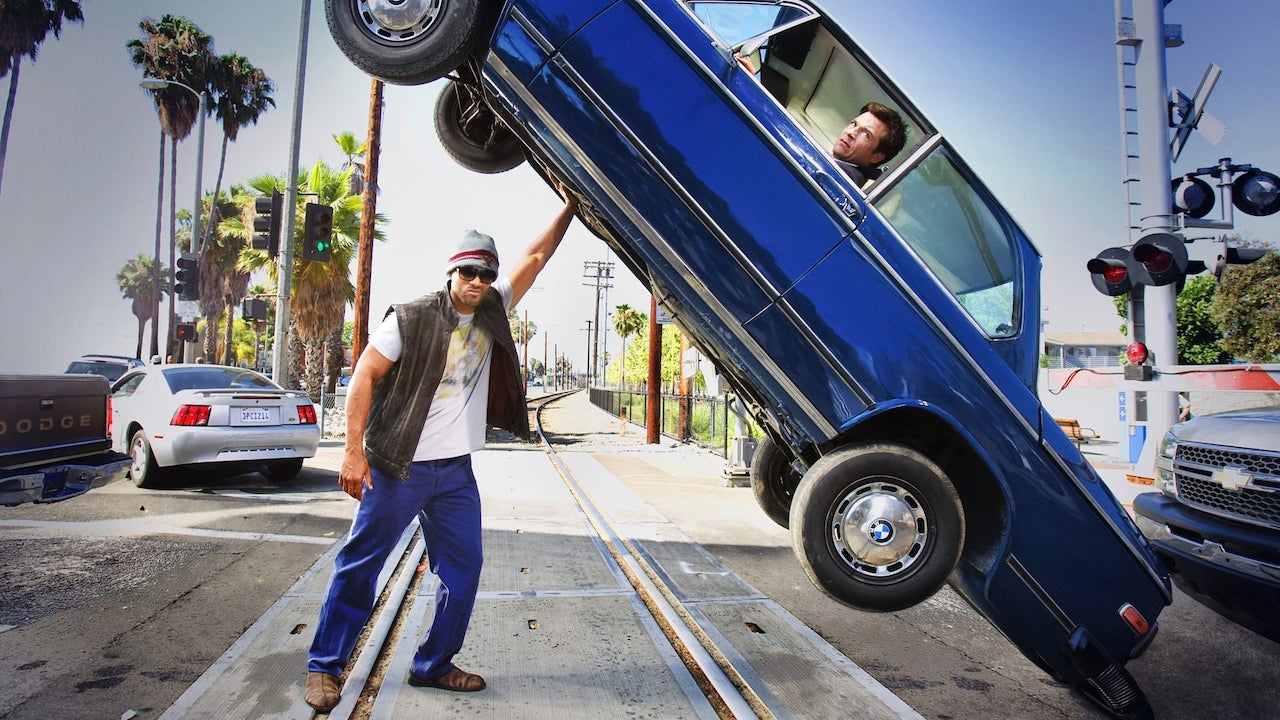 Watch on Prime Video
This high-concept Will Smith standalone movie has a terrific first half, followed by a wonky and uneven back end. Smith's Hancock is an amnesiac hot mess of a hero, causing just as much property damage as he does life-saving good. Jason Bateman's genteel PR agent tries to rehabilitate the junkie hero's image, but some complex backstory involving his wife Charlize Theron doesn't make things easy.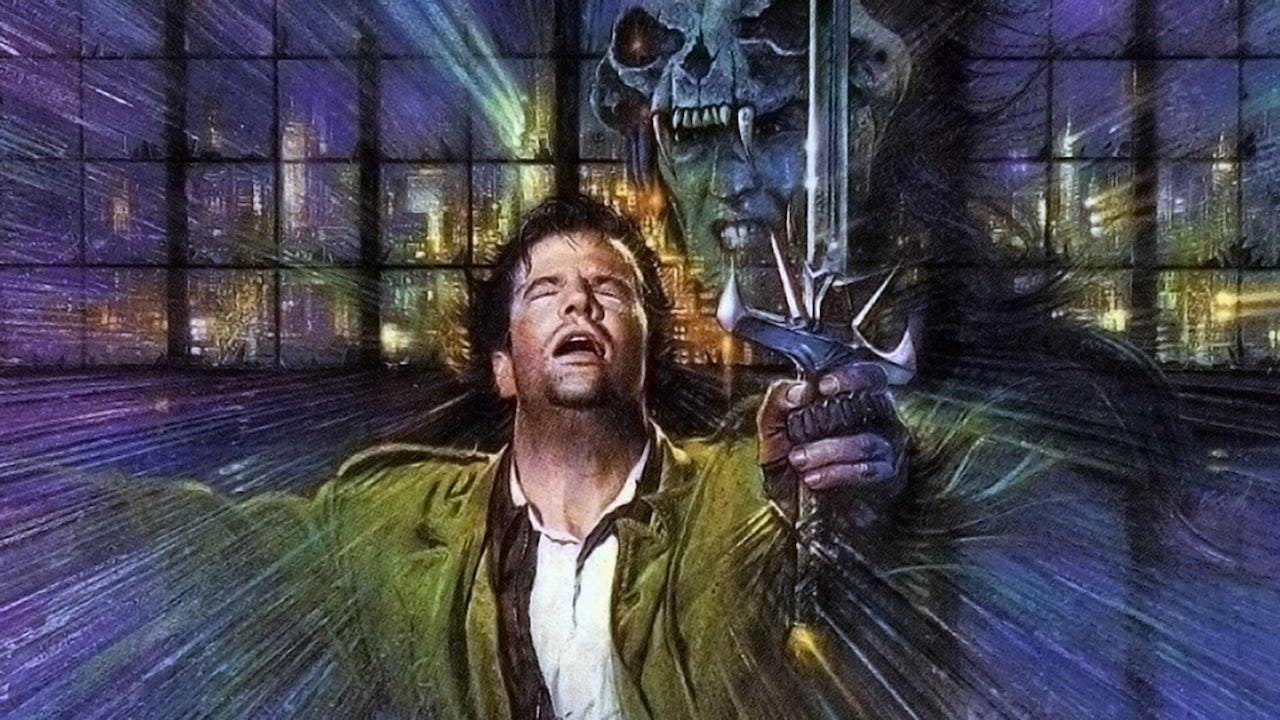 Watch on Prime Video
There can be only one…seriously, don't watch the sequel to this mythic time-skipping 80s action hit. Australian director Russel Mulcahy fills every frame with fog and music-video-tastic lightning, turning an already-epic tale into a bombastic and badass time. Clancy Brown steals the show as the bloodthirsty Kurgan, battling good guy Connor Macleod (Christopher Lambert) for their immortal Prize.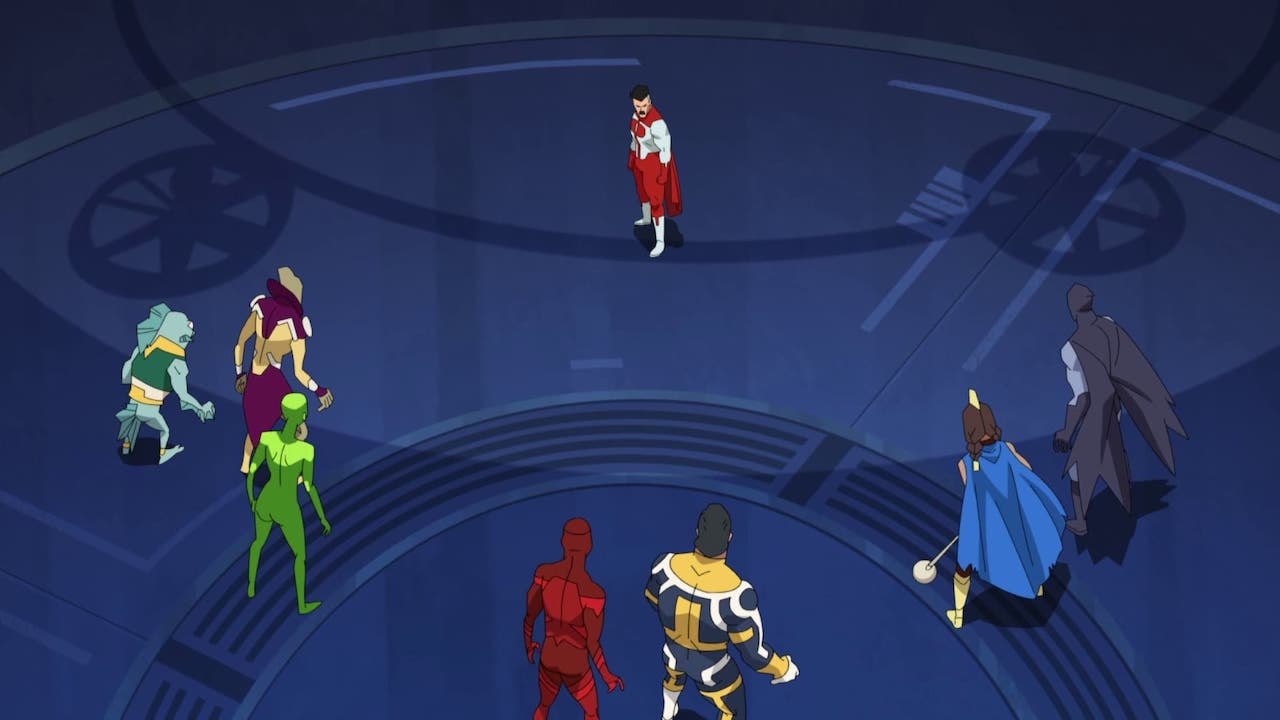 Watch on Prime Video
If you think this animated comic book adaptation looks like a generic origin story tale, just wait until the end of episode one. Invincible is a gloriously graphic superhero saga, perfectly voiced by an innocent Steven Yeun and J.K. Simmons as his omnipotent dad Omniman. Amazon has confirmed another two seasons at least of the vibrant 2D-style series, but it's already hard to tell what heights the new episodes could scale: Mark Grayson has already been through so damn much, especially that savage train ride he caught with his face.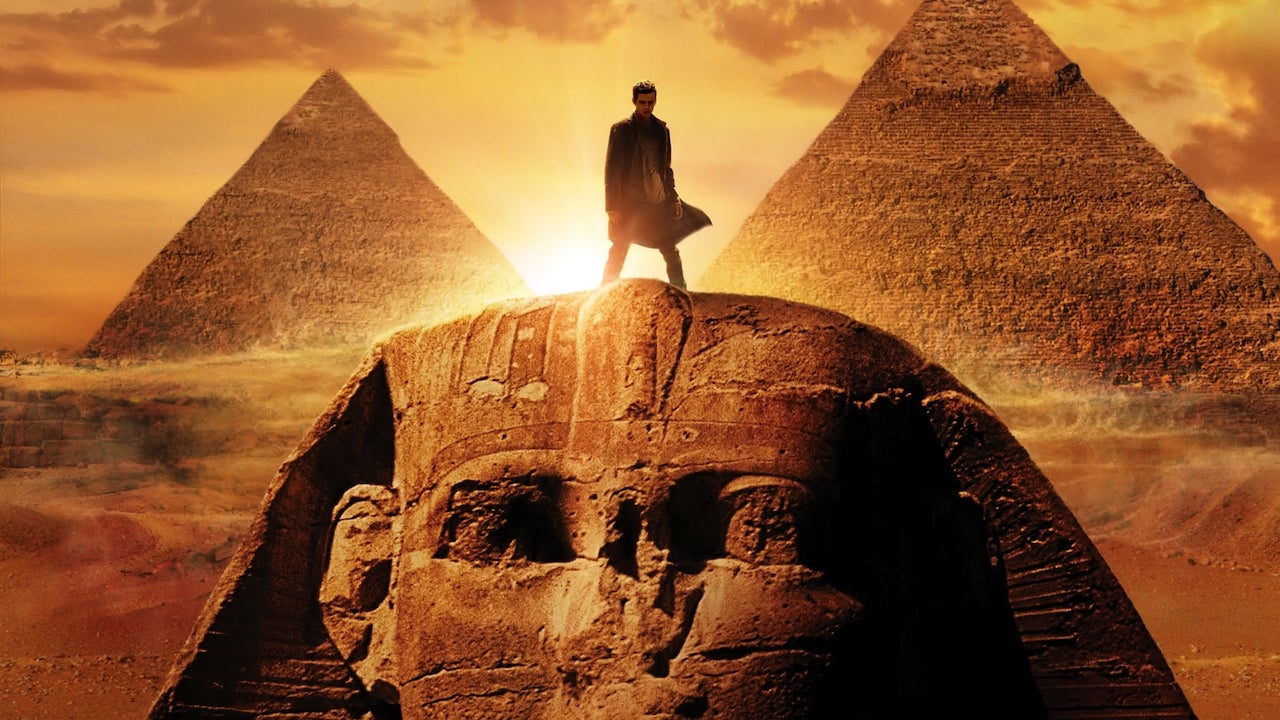 Watch on Prime Video
"Anywhere is possible", promises the poster to this film adaptation of Steven Gould's sci-fi novel. You can feel the filmmakers hoping for a solid franchise to be built from this decent collection of action scenes, involving Hayden Christensen's gifted teleporting thief. Michael Rooker and Samuel L Jackson are reliable as a fearsome "Paladin" leader and the abusive dad that first sparks David's ability, and Diane Lane and a young Kristen Stewart play the kindly family who left him behind.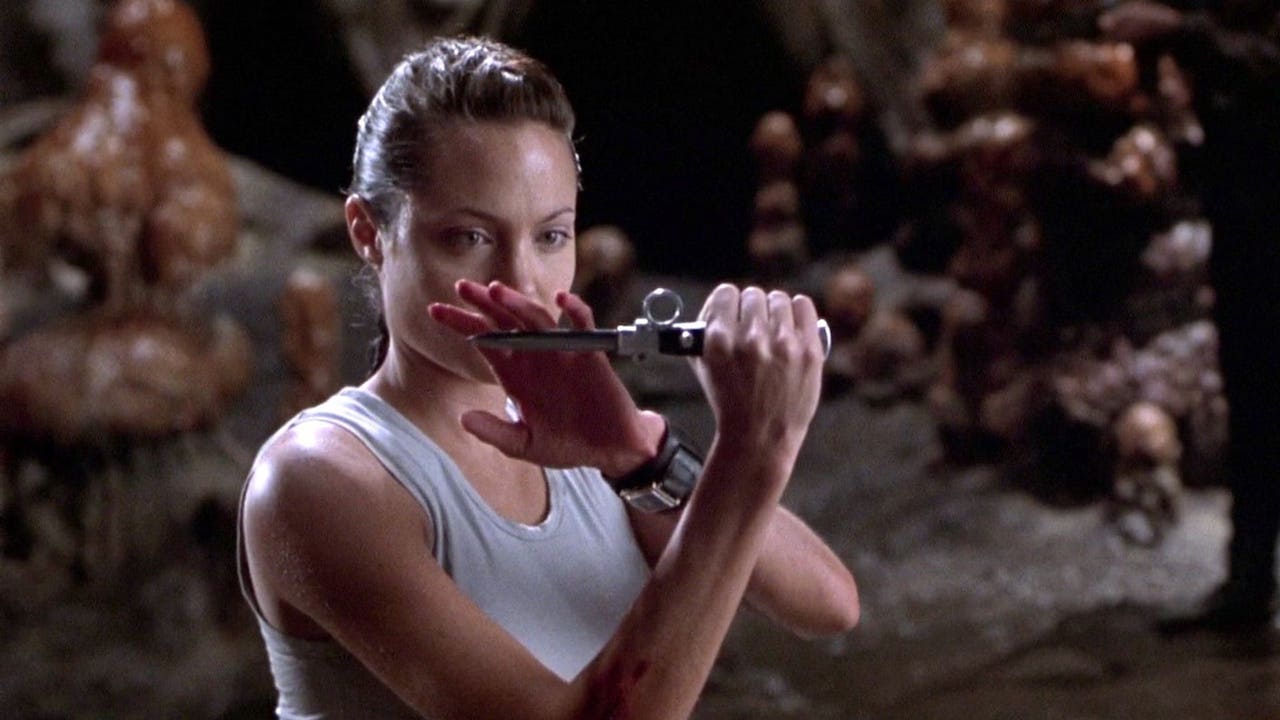 Watch on Prime Video
Before showing up as one of Marvel's Eternals, her films as Lara Croft were the closest Angelina Jolie ever got to superheroics. She's the perfect oversized Hollywood star to play a video game babe brought to life: manipulating time, solving ancient riddles, and besting an Illuminati boys' club led by pre-Bond Daniel Craig. Raider? I hardly know 'er!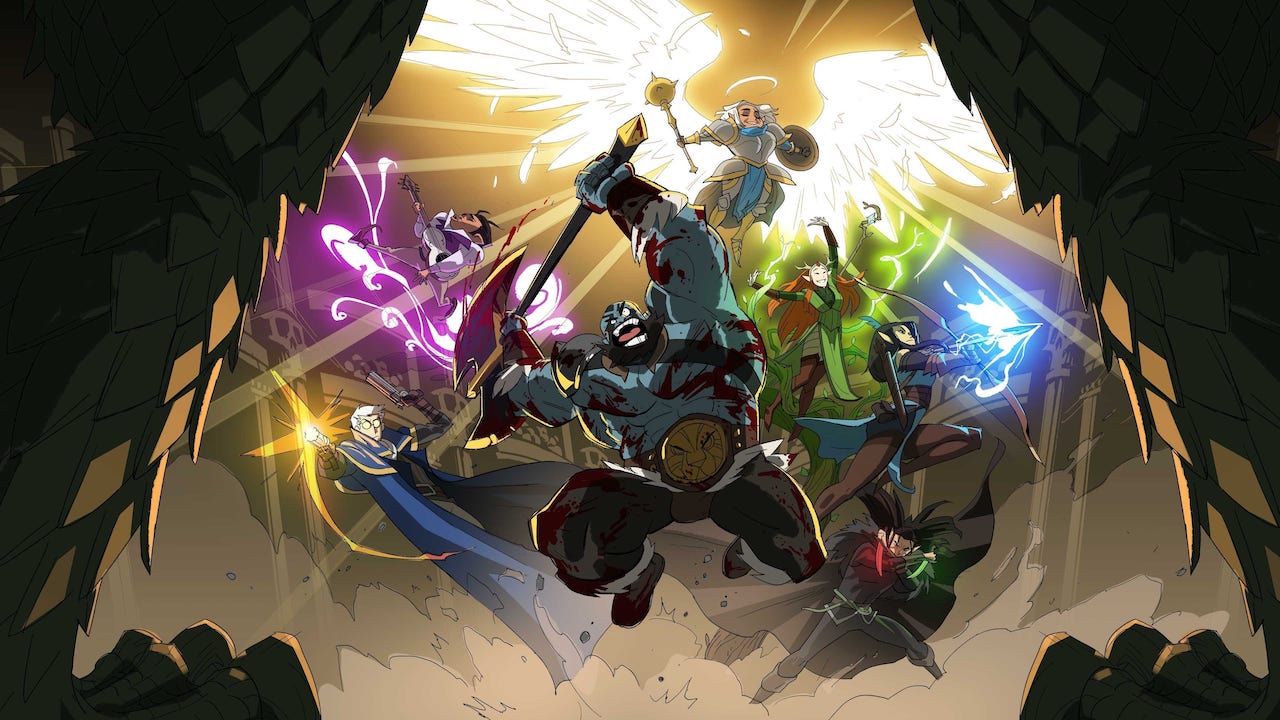 Watch on Prime Video
Basically an animated fantasy of a particular group of mates' Dungeons and Dragons campaign, this heroic journey will feel impenetrably self-indulgent for viewers who've never tossed a multi-sided die themselves. Like Invincible, though, it's deliriously grown-up, animated genre fun, with episode four in particular blessing us with putrid gags and sexual innuendo.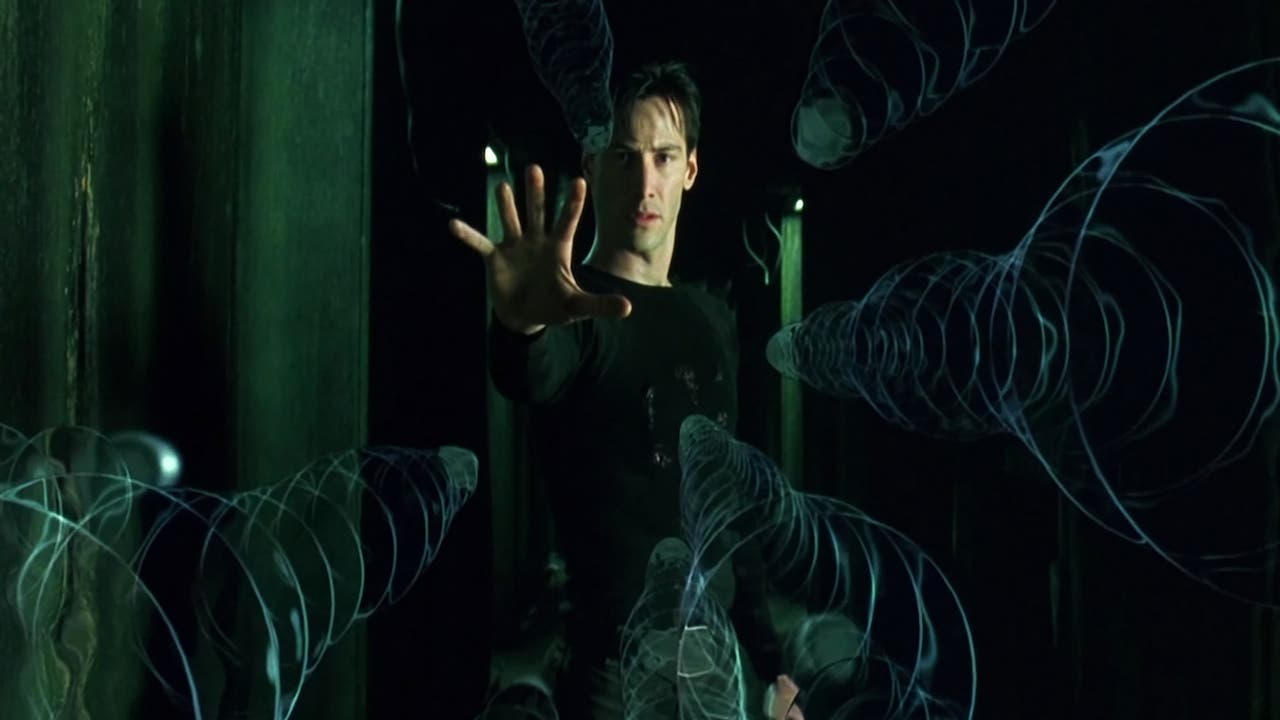 Watch on Prime Video
We may never get over the Wachowski's unimpeachable, many-faceted millennium era game-changer. Whether you see it as a metaphor for religion, free will, gender, or a legit conspiratorial screed proving that we do live in a simulation, you're going to have a bloody good time rewatching The Matrix, with that greenish color palette so of its time and ice-cold performances from Reeves, Moss, and Fishburn. Not to mention the wonderfully OTT, sneering Agent Smith (Hugo Weaving).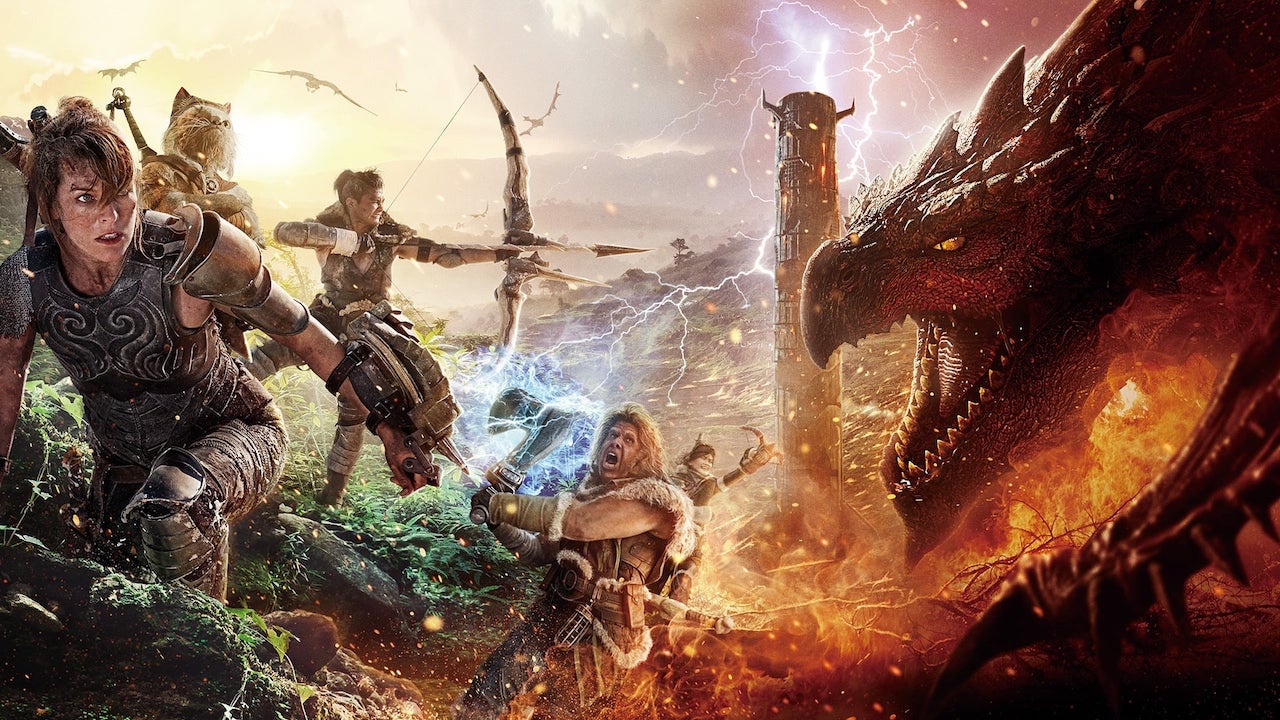 Watch on Prime Video
Action queen Milla Jovovich and Thai ass-kicker Tony Jaa team up to slay dinosaur-esque beasts, in the fifth collaboration between Jovovich and her husband/director Paul W.S. Anderson. Her hyper-capable US Army Ranger is pulled through a portal to a monster-ridden new world, where Ron Perlman calls her to lead the fight against "Apceros" and "Gore Magalas", not creatures you're likely to race to the action figure aisle for.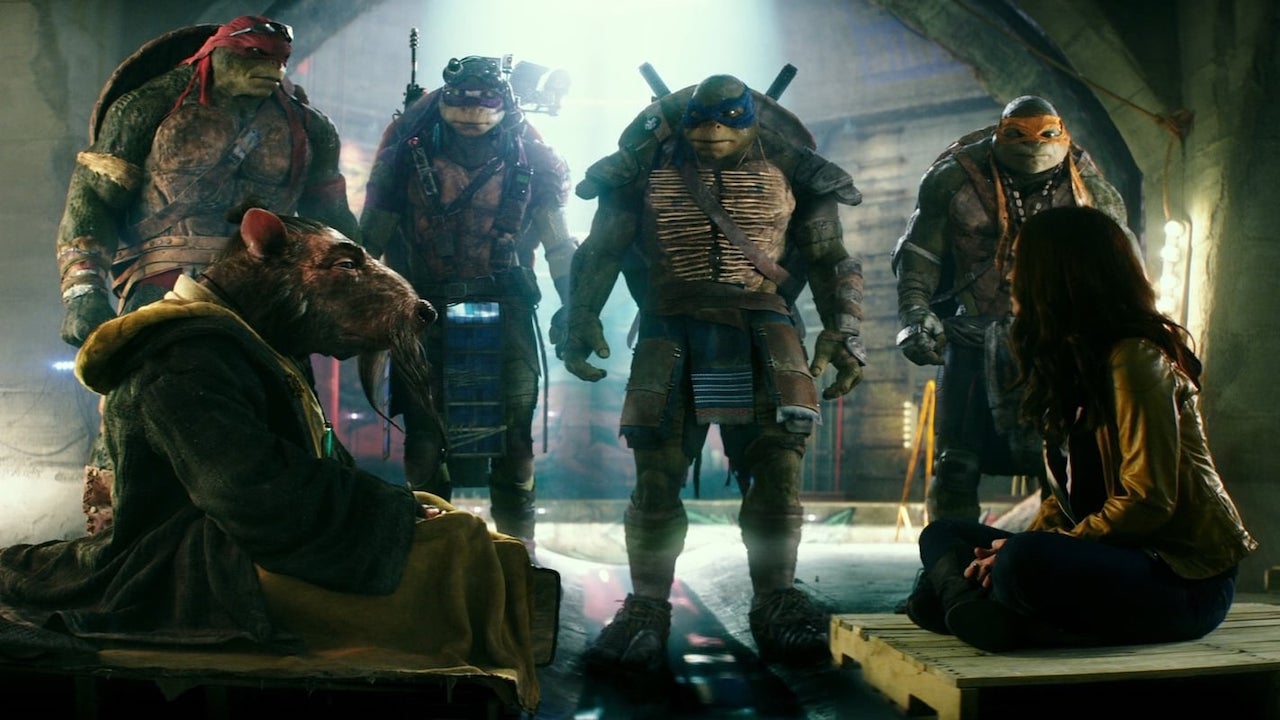 Watch on Prime Video
Michael Bay had heaps of success with the highly merch-friendly Transformers, so it was only natural for him to explode the TMNT canon next. Sewer-green and with an appetite for pizza, Leonardo (voiced by Johnny Knoxville!), Donatello, Raphael, and Michelangelo are brought dubiously to life in this slimy yet satisfying live-action feature. Megan Fox is a glammed-up April O'Neil, and Tony Shalhoub voices the wise mutant rat Splinter.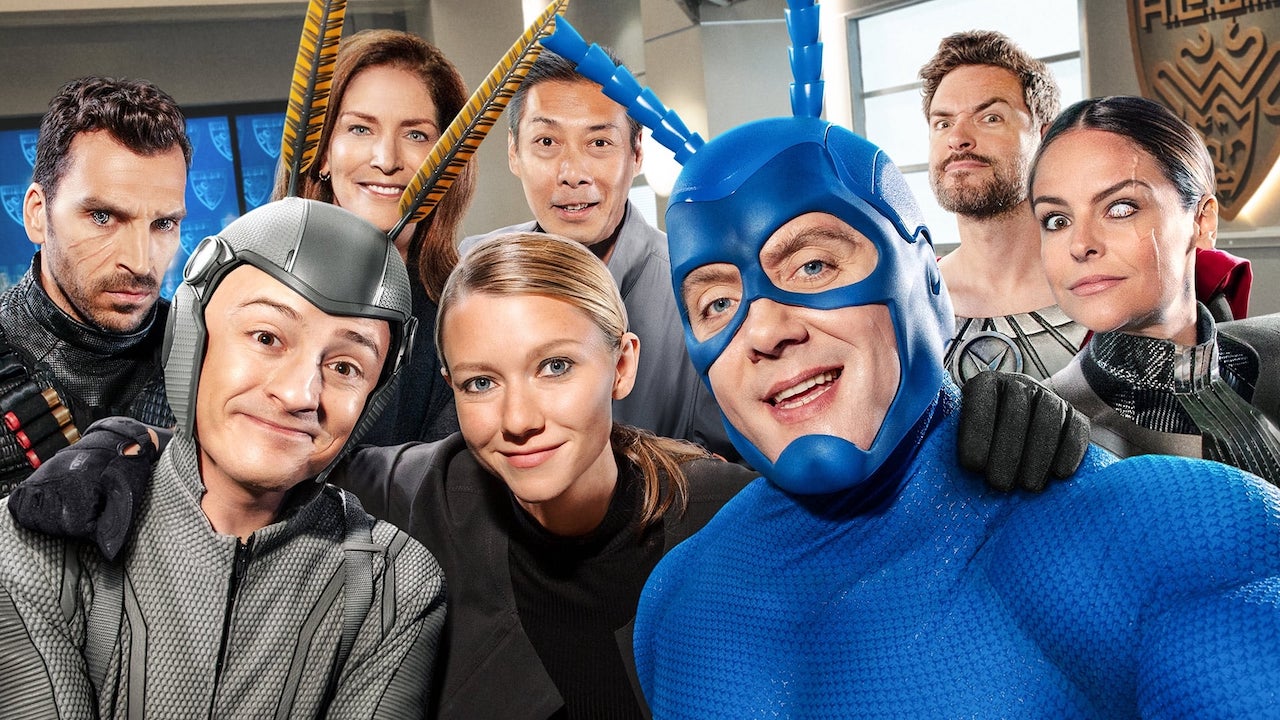 Watch on Prime Video
A larger-than-life super-comedy seen through the eyes of a mild-mannered sidekick, The Tick came back in a big way with comic book creator Ben Edlund getting another shot at adapting his panels to TV. "The Big Blue Bug of Justice" was initially played by Patrick Warburton, but the equally smarmy, deep-voiced Peter Serafinowicz does a great job spoofing the usual smug superhero antics. Jackie Earle Haley keeps things more serious as the terrifying Terror, The Tick's season 1 antagonist.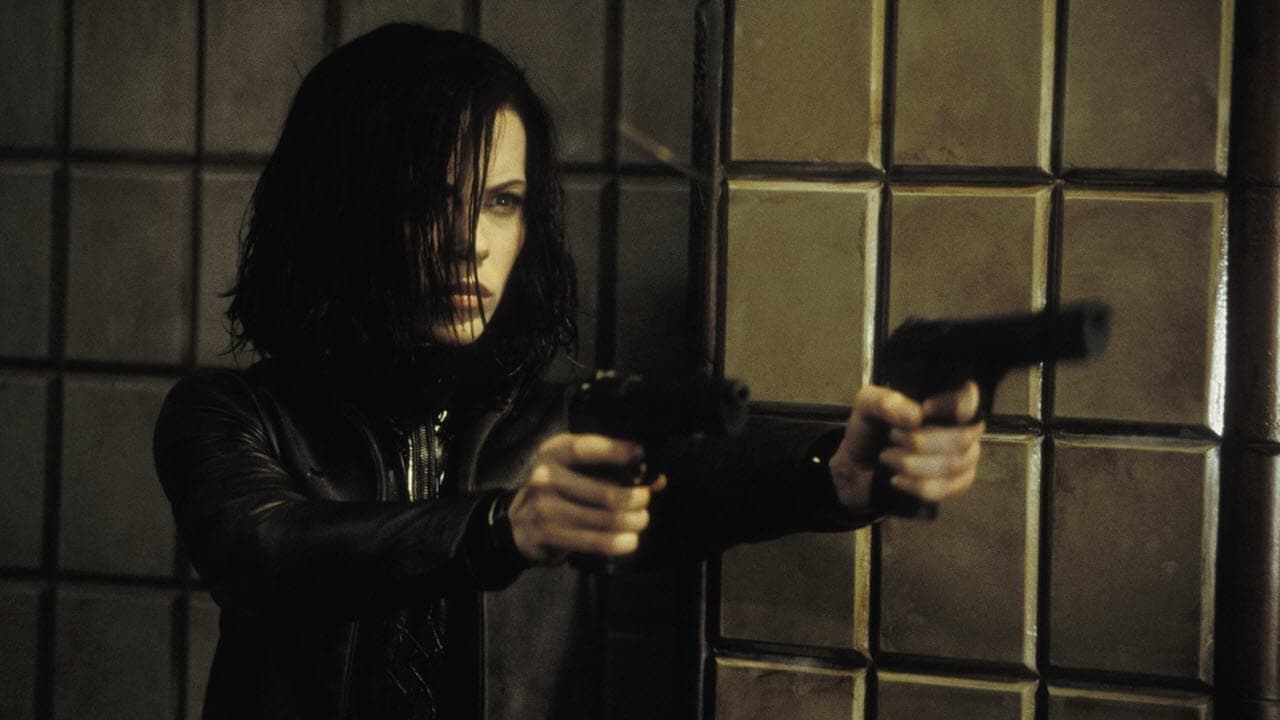 Watch on Prime Video
Based on the Marvel Comics hero Selene, Kate Beckinsale acts as a Death Dealer caught between two mutant breeds from a supernatural plague: the wolfy Lycans and vampiric Elders. It's all gothy nonsense, but the kind that attracts big leagues of fans, all of whom have stuck around for the sequels Evolution, Rise of the Lycans, Awakening, and Blood Wars. It's very nice to see Bill Nighy and Martin Sheen sinking their teeth into some monstrous camp.