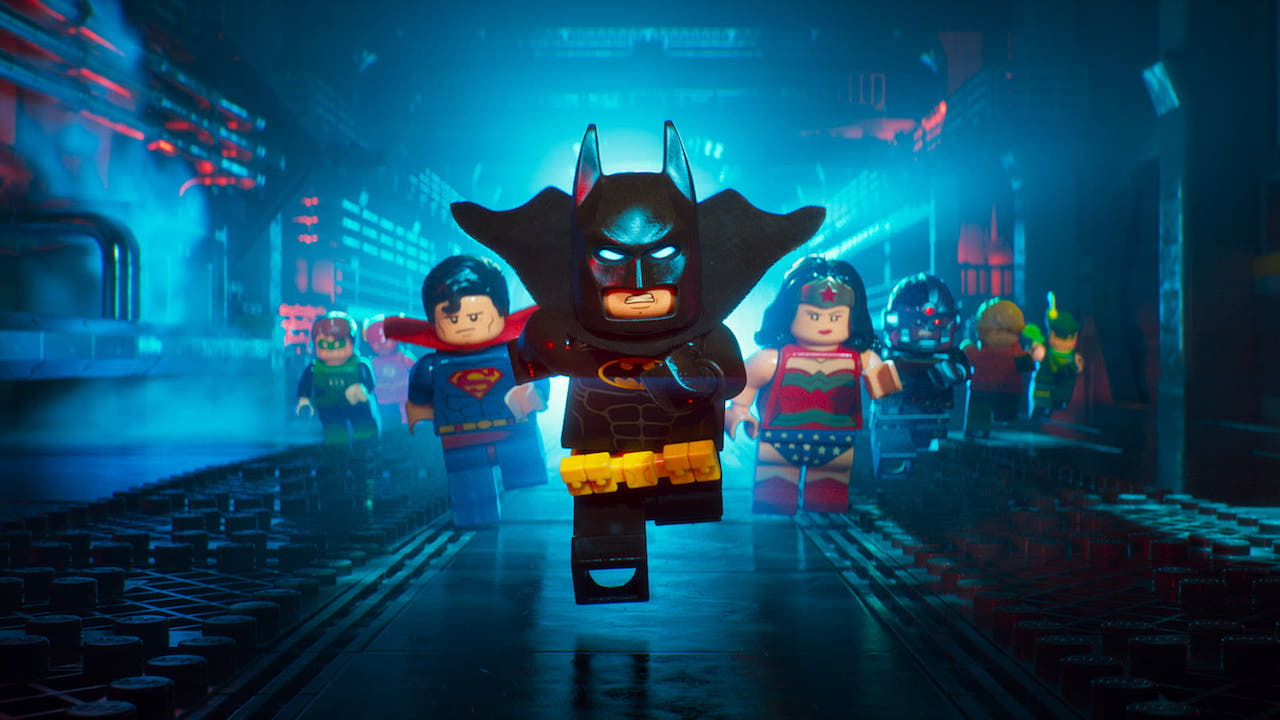 The 15 best superhero movies on Stan

---
There's a surprising amount of superheroic content on Stan—despite being Australia's own humble streaming service, it's got the rights to a bunch of significant DC heroes, ones you definitely know (Batman, Superman) and some you might be less familiar with (John Constantine…LEGO Batman and Superman…).
Here are 15 caped crusades you'll want to ride along for, including some very unserious spoofs of the whole superhero genre.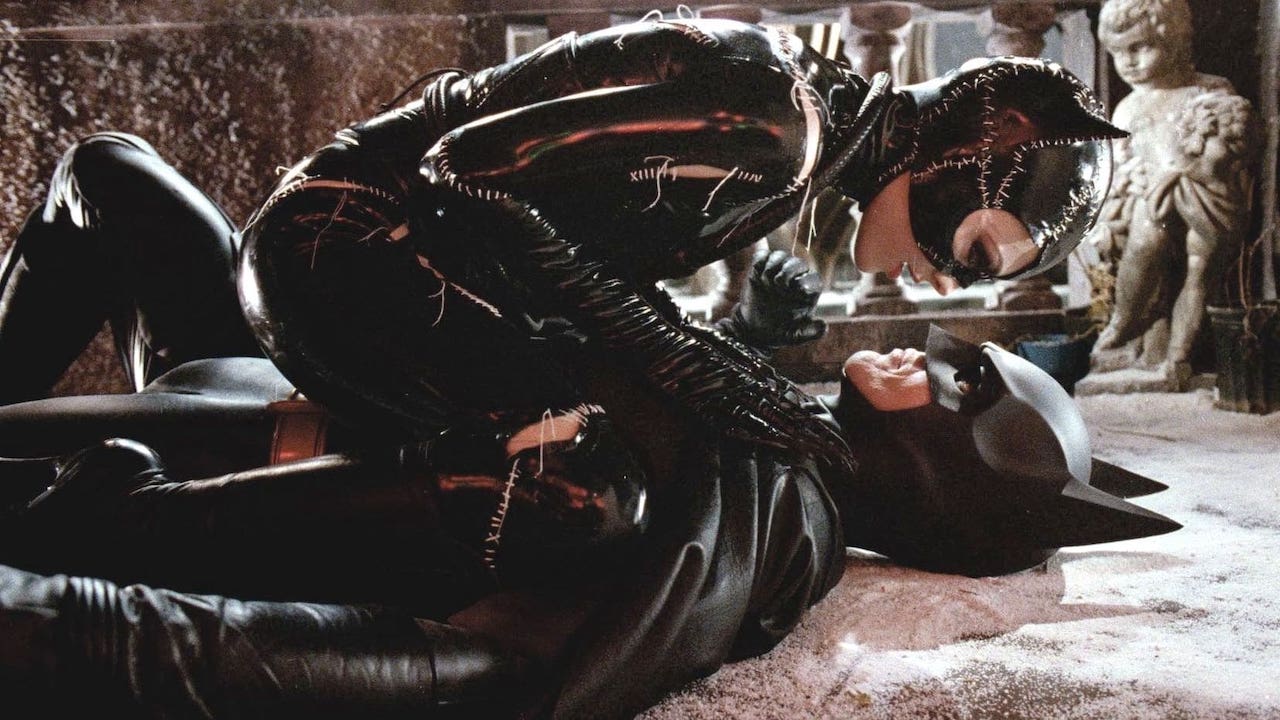 Watch on Stan
Tim Burton's first Batman film shouldn't be overlooked, and admittedly there's no funky Prince soundtrack in this sequel. But a pair of unforgettable villains keeps Batman Returns steady as one of the greatest Batman movies ever. The Gothic fantasia certainly deserves its Oscar noms for Best Visual Effects and Best Makeup, especially Danny DeVito's beaky Penguin—it's bonkers to think that the role was first offered to Dustin Hoffman, Marlon Brando, John Goodman, Alan Rickman and even Phil Collins.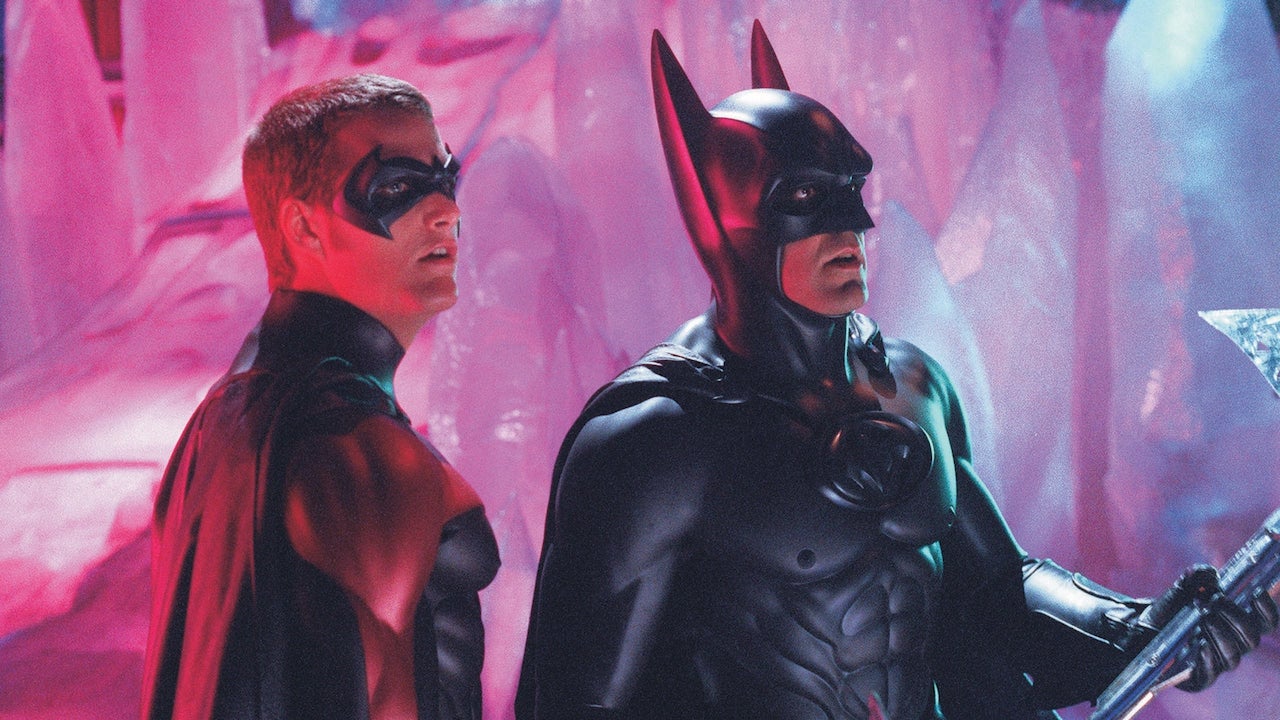 Watch on Stan
Worst movie of all time, or the best attempt at bringing Adam West's brand of Bat-camp to the big screen? I still love this Joel Schumacher disaster, seemingly about two gay superheroes (George Clooney and Chris O'Donnell) being freaked out by the hypnotic appeal of a eco-terrorist drag queen (Uma Thurman). Throw in a glittery Ahnold and one genuinely sweet scene showing Alfred's constant guardianship over Bruce, and you at least have a terrific superhero movie drinking game.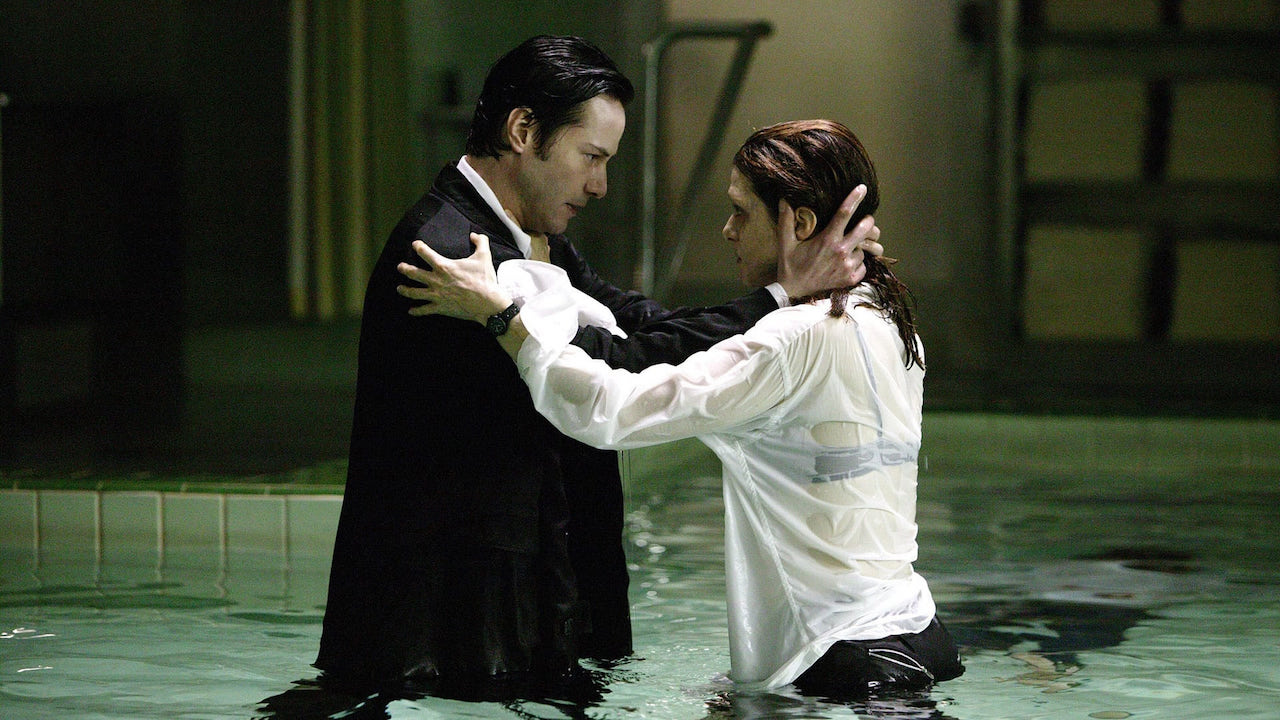 Watch on Stan
Probably the greatest attempt at a superhero horror film, Keanu Reeves makes an awesome chain-smoking exorcist in John Constantine's only film adaptation. The production design is sticky and dark: Rachel Weisz is captivating as a woman investigating her Catholic twin's unlikely suicide: and Tilda Swinton, Djimon Hounsou, and Peter Stormare are too damn cool as figures on either side of the heaven-hell divide. You can really tell that director Francis Lawrence comes from the music video world with these slick gothy visuals.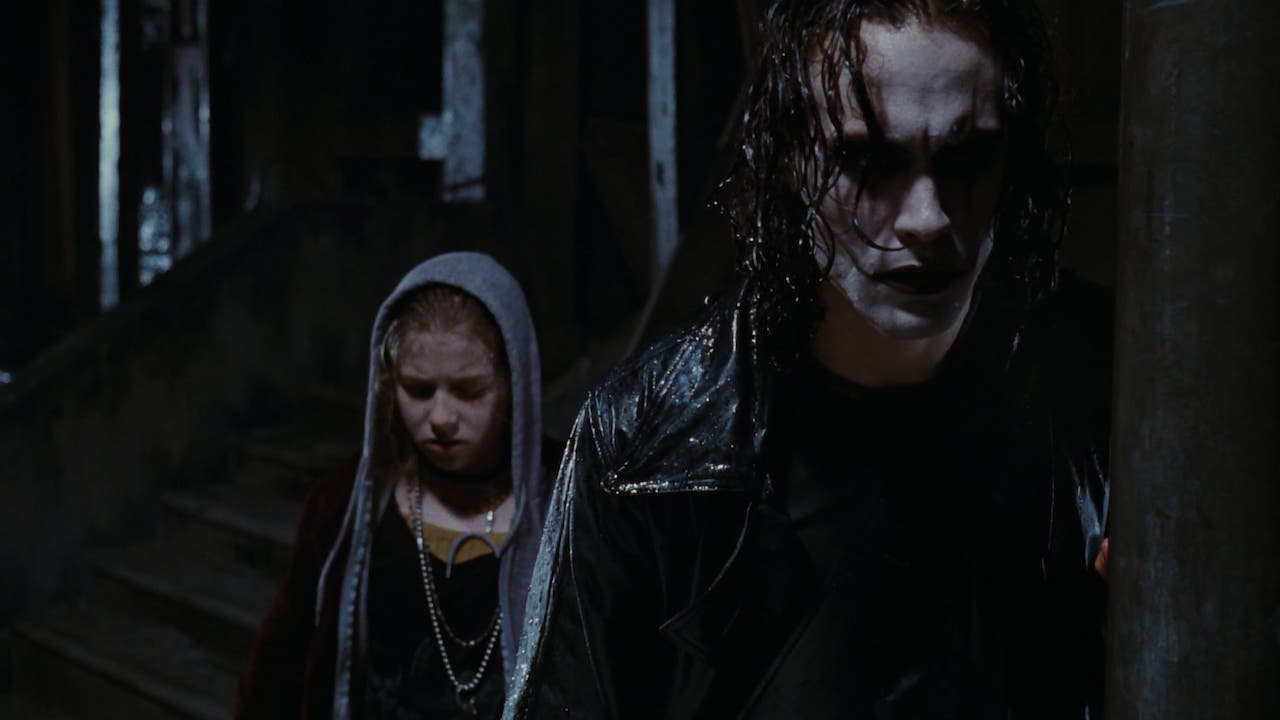 Watch on Stan
Brandon Lee's emo comic book story is best remembered for the actor's tragic death on set. It's impossible to remove the loss from your mind while watching The Crow, a film where death and eternal life are powerfully felt in every frame. The murdered musician Eric Draven's resurrection happens a bit too late in the action, but it's certain that with his charisma and heritage of martial arts talent Lee would've gone on to bigger and hopefully sunnier roles.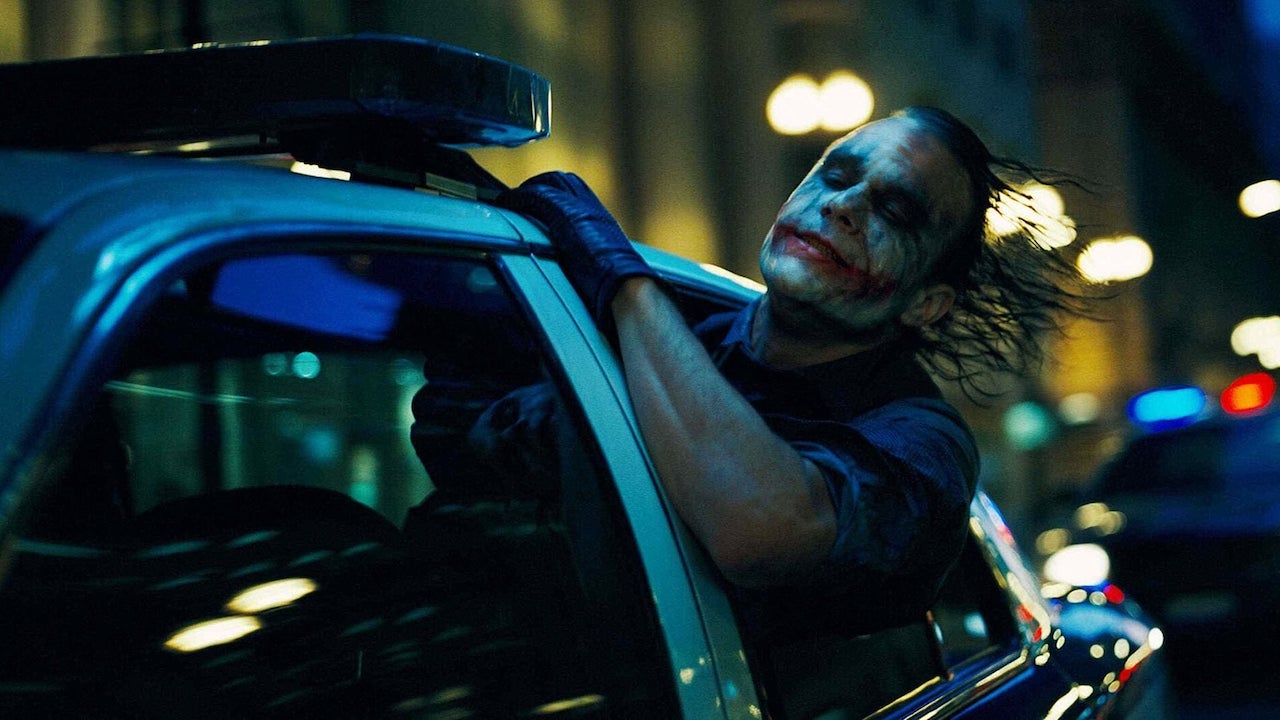 Watch on Stan
There's not much left to say about the peak of Christopher Nolan's millennium-era Batman revitalisation. Christian Bale made the cowl truly intimidating again after the more stylised franchise entries above, and Heath Ledger's Joker probably won't be beaten in our lifetimes (sorry, new guy Barry Keoghan). Nolan's introduction and conclusion to the trilogy are also available for film-bros to gawk at on Stan.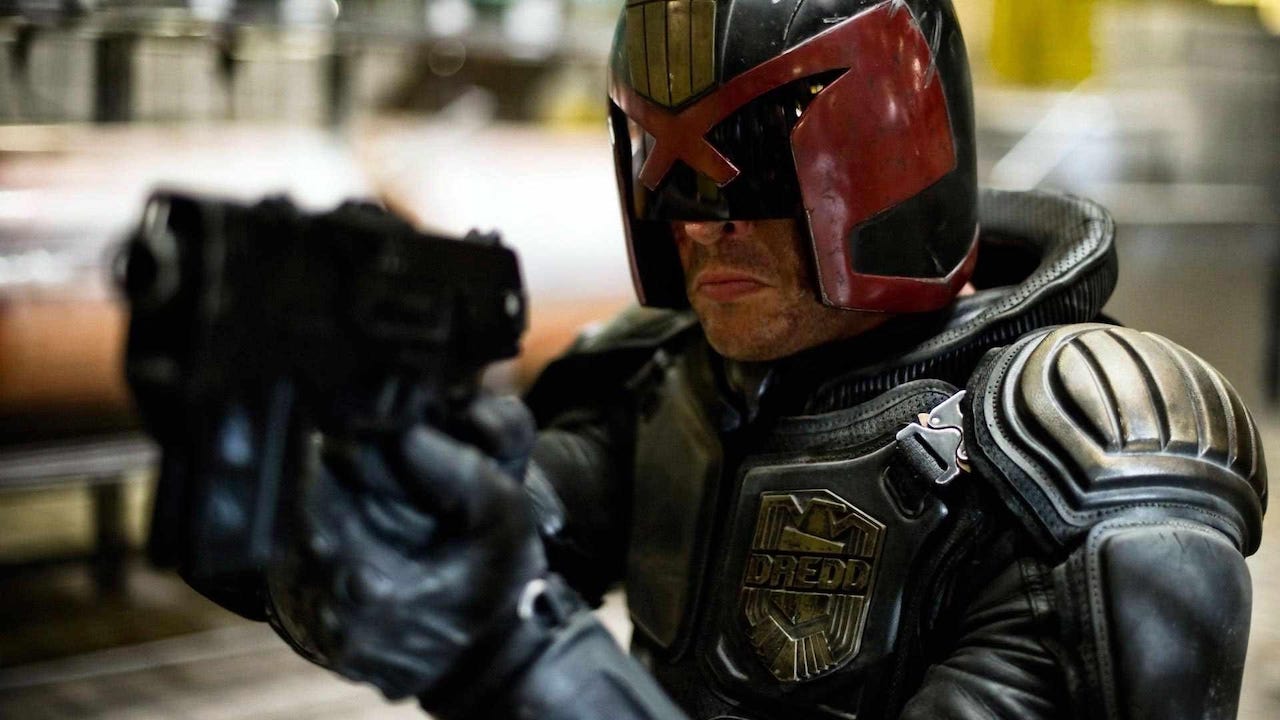 Watch on Stan
Comic book fans will forever be salty that Karl Urban didn't get a chance to return as the butt-chinned judge, jury, and executioner in a sequel to this rad slice of dystopia. It's a bit The Raid structurally, with Dredd and his powerful psychic partner (Olivia Thirlby) taking a 200-story slum tower floor-by-floor to slay drug kingpin Ma-Ma (Lena Headey). Her addictive new drug Slo-Mo leads to some gloriously captured carnage—it's a pity poor box office meant we never got more.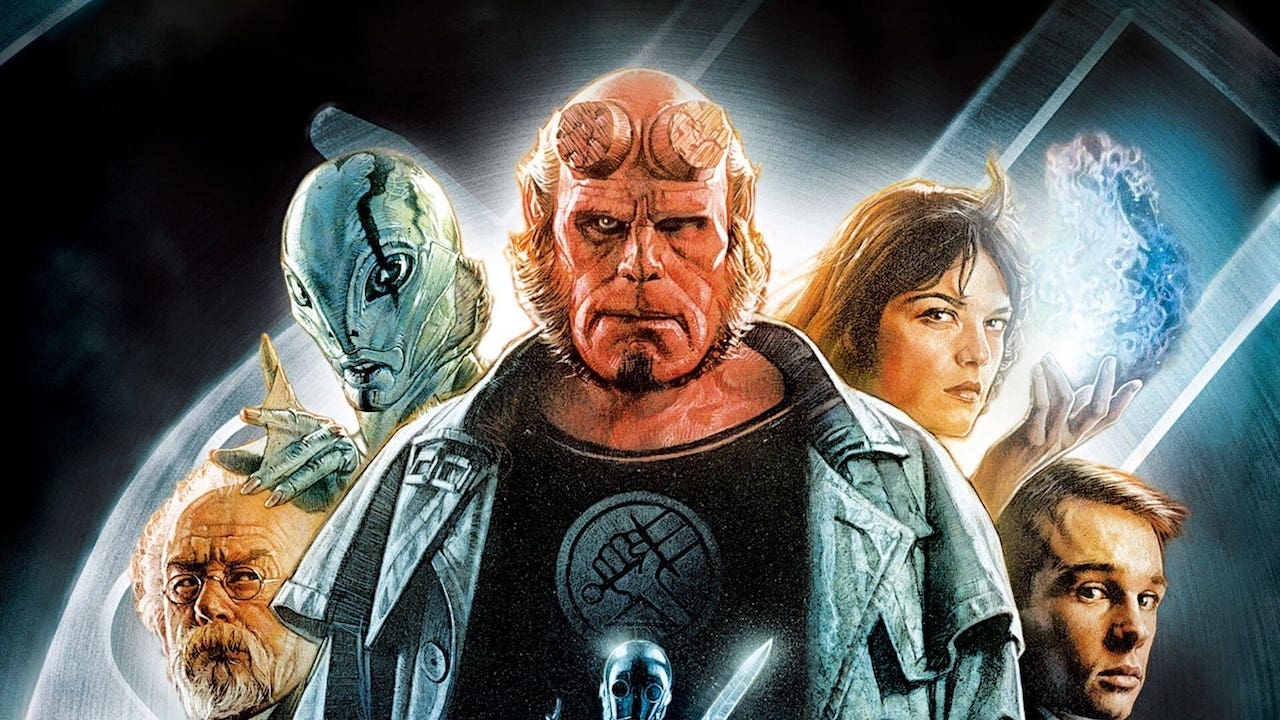 Watch on Stan
Only the most creative fanboy was worthy of adapting Mike Mignola's German expressionist style from the Dark Horse Hellboy graphic novels, and we got just that in Guillermo del Toro's detailed superhero effort. Ron Perlman sees red as he and a weird team keep earth free of paranormal threats. It's unhelpful that Rasputin is alive and well, showing our demonic hero visions of himself destroying the world he's trying to protect.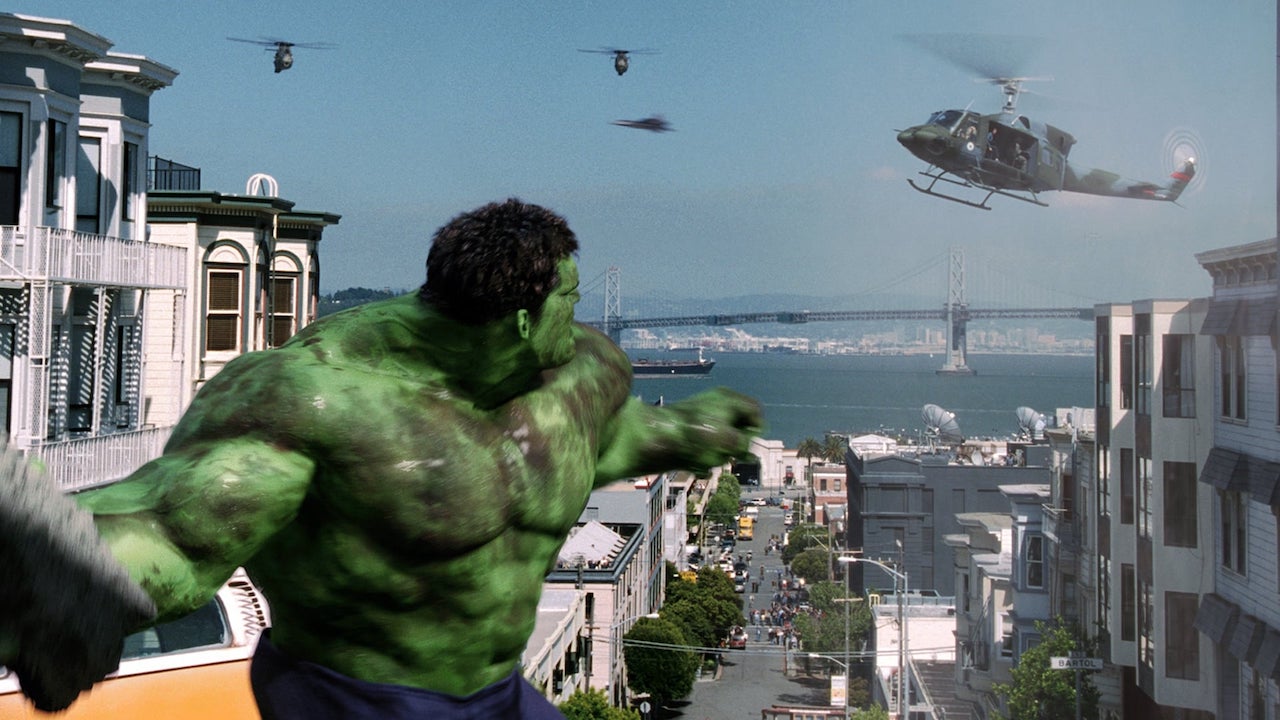 Watch on Stan
It's hard to tell just what the hell is going on in the final act of Ang Lee's sole superhero film. Something about Eric Bana's enraged protagonist, and his abusive relationship with his military dad Nick Nolte? Before that, there's a bunch of scenes of the Hulk bouncing around in the desert, killing evil Hulk-ified poodles, and getting trapped in gross sticky foam, but Lee's fidelity to the comic-book panel format is worth admiring from a distance of a few decades.
Watch on Stan
With a scuba suit ordered online and his nerves recently broken in by thugs, Aaron-Taylor Johnson's wannabe hero gets in way over his head in this bombastic Mark Millar adaptation. The OG comics are way nastier, but there's still plenty of F-bombs and bullets shot directly at tween girls (a star-making role for Chloë Grace-Moretz). It's a satisfying stand-alone ride with plenty of colour, humour and easter eggs for those who like their graphic novels graphic.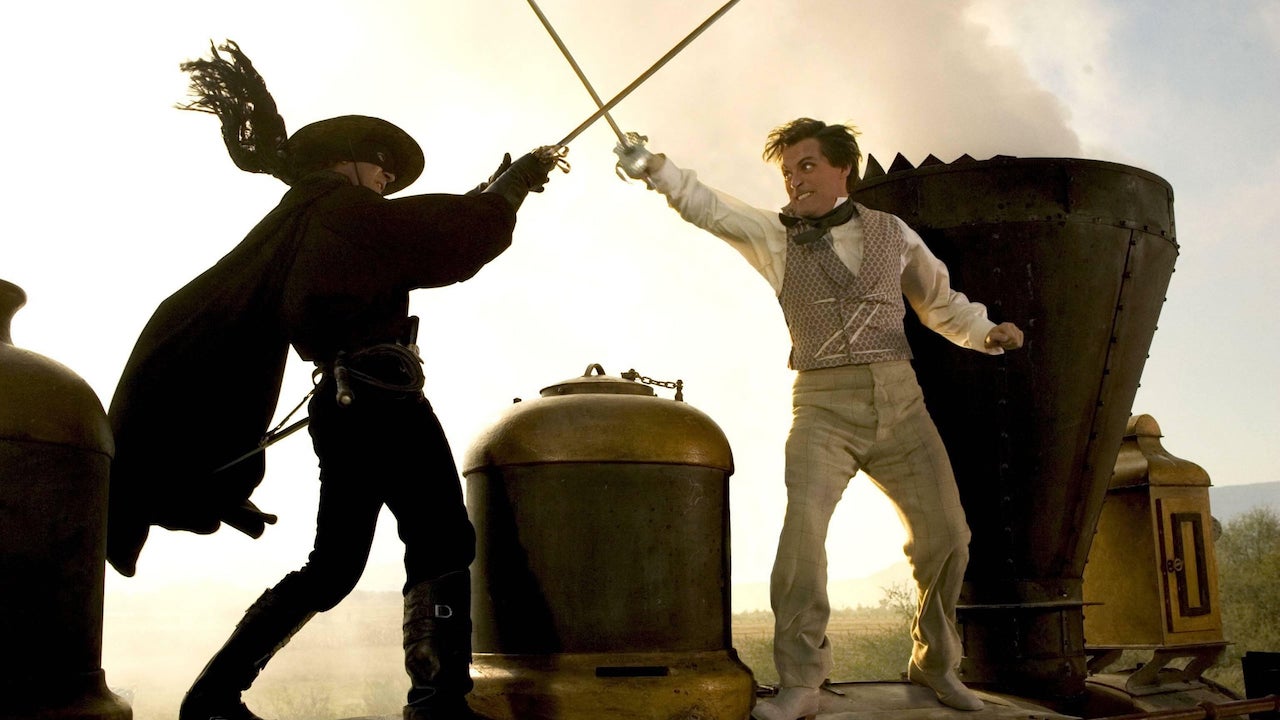 Watch on Stan
Set in the swashbuckling 1850s, The Legend of Zorro aligns more closely with the western genre than being strictly a superhero movie per se. Antonio Banderas and Catherine Zeta-Jones are totally heroic, though, as the masked-up swordsman and his ass-kicking bride Eléna, now sadly divorced but fighting their way back to love with dashing stunts. It's the most glamorous and train-exploding time you'll ever have while learning about California becoming the US's 31st state.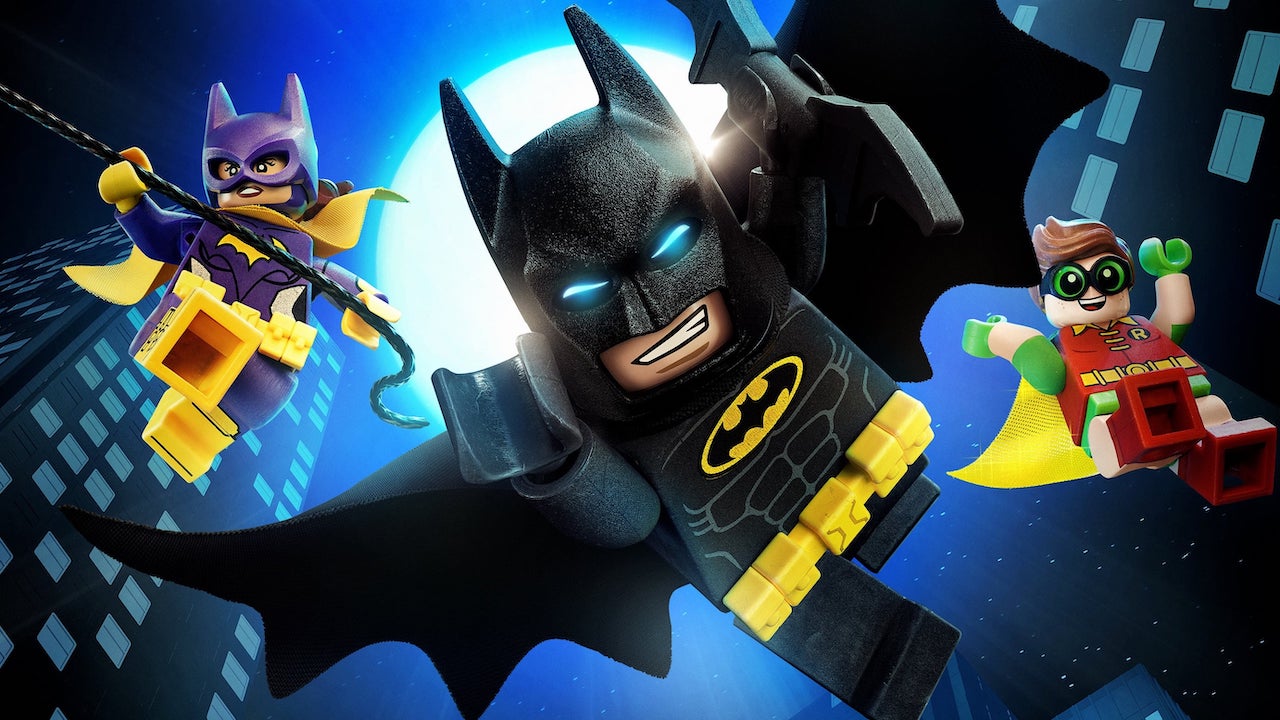 Watch on Stan
Between introducing Will Arnett's egotistical Batman in The Lego Movie and revamping Spider-Man in wild animated style, Phil Lord and Chris Miller produced this loving computer-animated comedy that's simply bricking awesome. Zach Galifianakis and Michael Cera are hilarious as the Joker and a wonderfully dweeby Robin, plus Mariah Carey voices Gotham's mayor for some reason.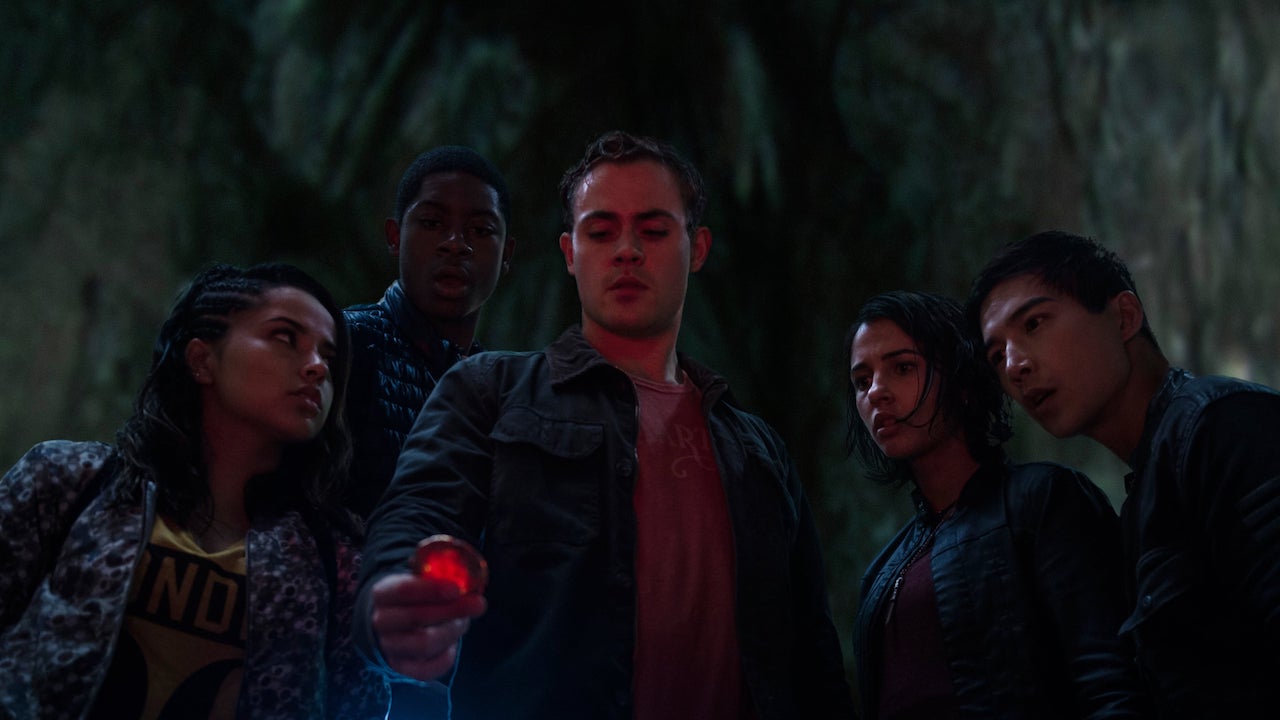 Watch on Stan
Go go Aussie actor Dacre Montgomery, suited up as this fresh revamp's Red Ranger. Bryan Cranston and Bill Hader also show up to give the backflipping, mighty morphin' teens a hand. It's notable for a nice product placement scene where Elizabeth Banks' campy villain Rita Repulsa enjoys some Krispy Kreme donuts, after the brand's name has been said about a million times: "this is a special place! It must be."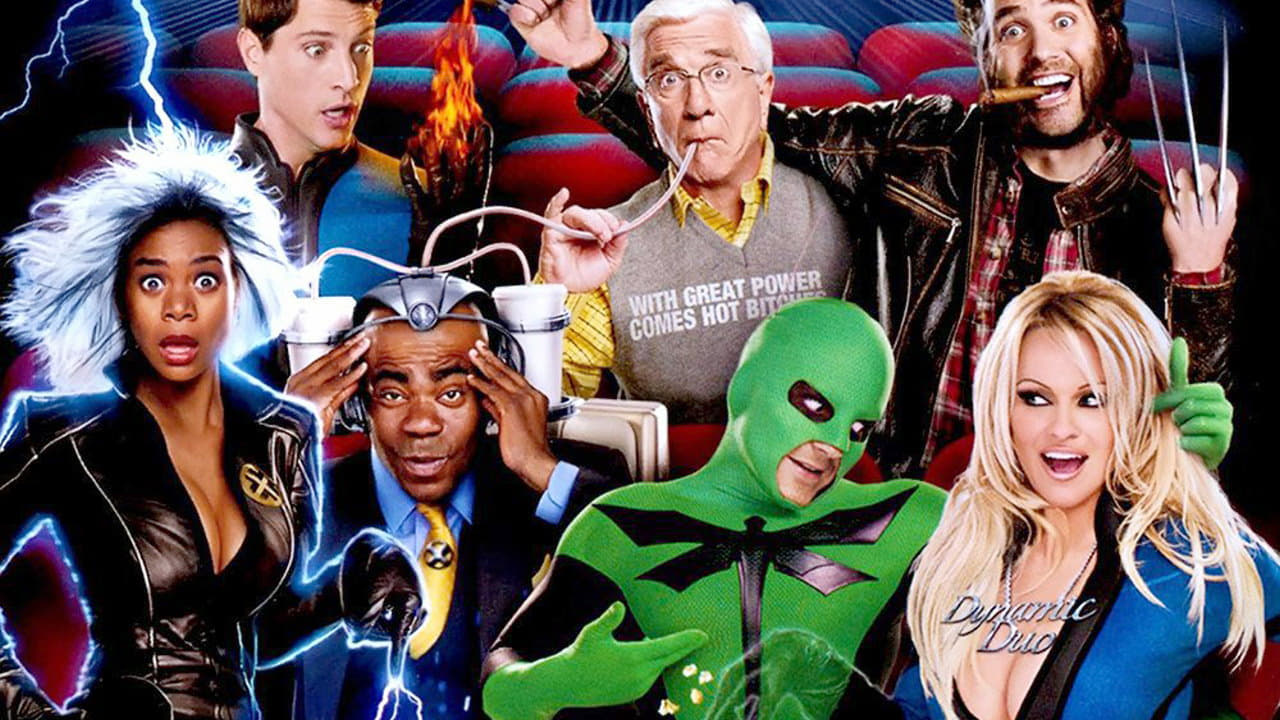 Watch on Stan
Amongst Zucker Abrams and Zucker's increasingly broad spoof comedies, Superhero Movie occupies a decently high tier, because it includes genre legend Leslie Nielsen alongside dependably silly game players Regina Hall, Simon Rex, and Pamela Anderson. It ends with the lame-ass hero Dragonfly (Drake Bell) killing bad guy Hourglass by exploding a bomb stuck to his testicles.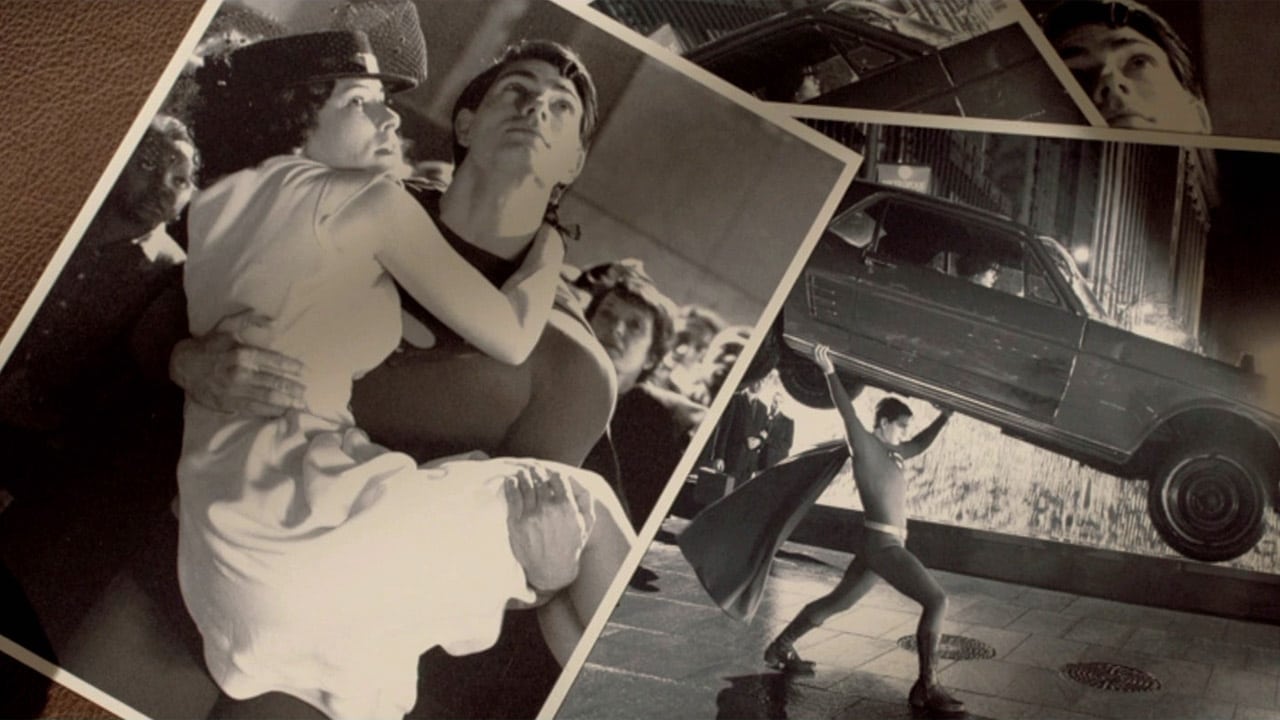 Watch on Stan
There's a sense of old-world grace to this stand-alone Supes story, starring Brandon Routh as a pensive Superman returning to his duties after a five-year hiatus. Relatively separate from the continuities that came before and after, the film feels like its own classic chapter, despite quietly setting up an heir to the Fortress of Solitude. I also love Parker Posey as the ditzy gangster's moll to Lex Luthor (IRL villain Kevin Spacey).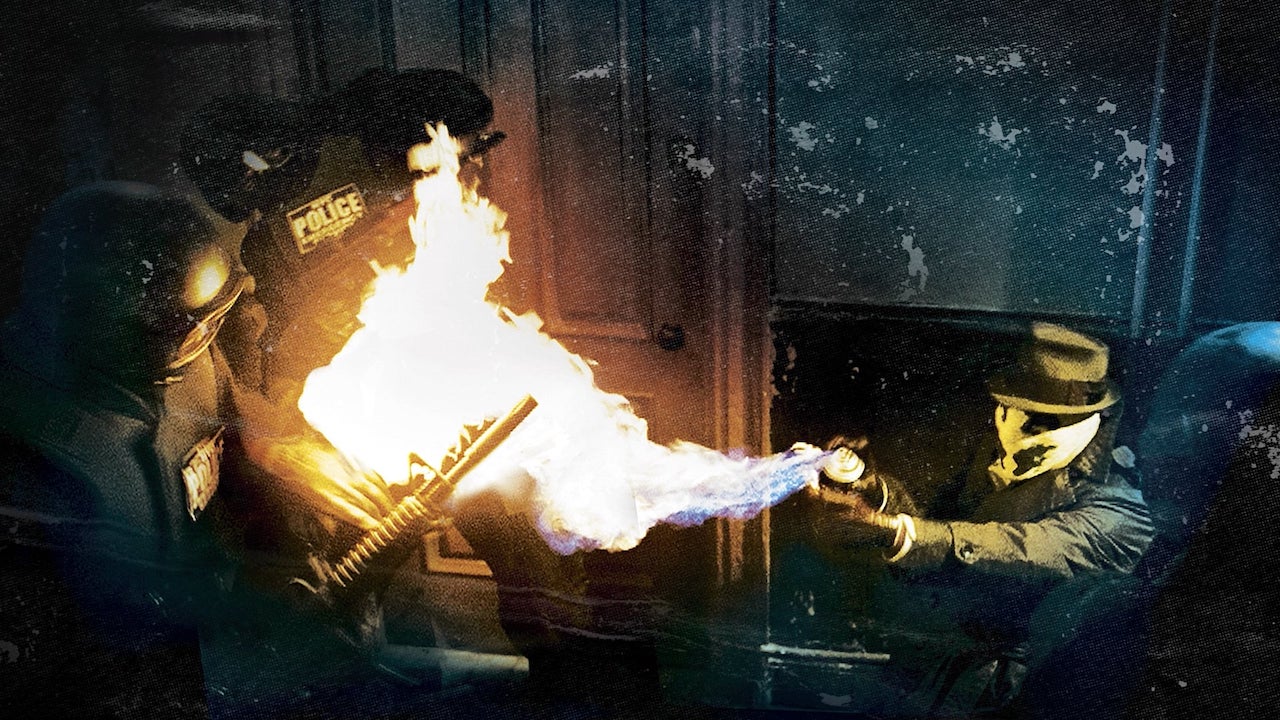 Watch on Stan
Alan Moore's medium-busting graphic novel Watchmen is dragged uncomfortably to the cinema by Zack Snyder, injected with needle-drops and streamlined for a three-hour runtime. Honestly, though, I prefer this film's conclusive deployment of Billy Crudup's fearsome Doctor Manhattan in place of the comics' tentacular alien threat—and Jackie Earle Haley is perfectly cast as Rorschach, the not-so-heroic hero Batman would actually be if he were real.