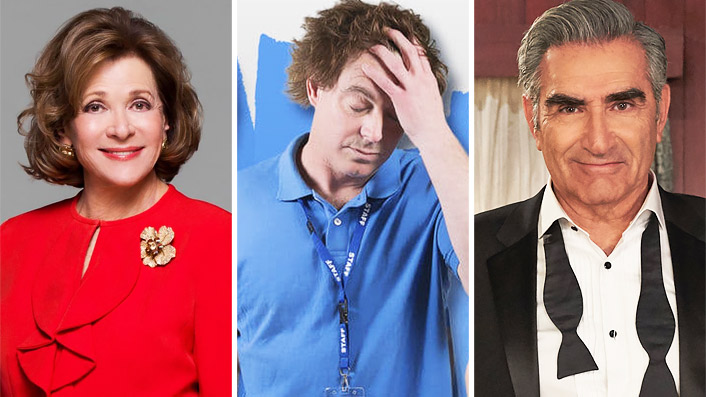 The 15 best sitcoms on Netflix Australia

---
From Emmy-winning faves to the best of the UK and gold from right here in Australia, here's Netflix's best sitcoms.

Ahhh sitcoms—annoyingly catchy theme songs, recurring gags that feel like a warm and familiar hug, the will-they-won't-they romantic chemistry of your fave characters. Everything about these shows is designed to feel comfy and endlessly rewatchable, making them a perfect choice for Netflix's bingeing.
In this list we've naturally included all the huge must-see sitcoms like The Office, Friends, and How I Met Your Mother, but if you're through with those, it could be time to branch out a little. Here's our picks for 15 of Netflix's most hilarious, heartwarming and sometimes under-appreciated situational comedies. Sitcoms: they'll be there for you, when the rain starts to fall.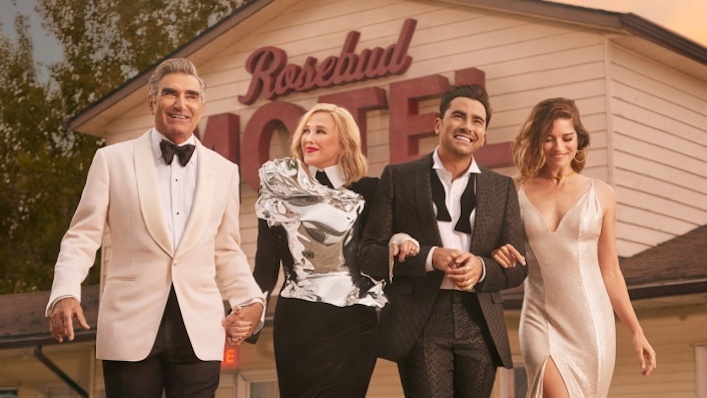 Maybe it's all the fault of that cheeky name, but Schitt's Creek only picked up momentum with viewers around the world in its last few seasons. Now finished and waiting on Netflix for your enjoyment, the riches-to-rags story follows the pretentious Rose family, forced to relocate to a small town they once purchased 'as a joke' when their business gets wrapped up in an embezzlement scandal.
Adorably, the show is created and written in part by comedy and eyebrow legend Eugene Levy and his son Dan, who star alongside Catherine O'Hara in her Golden Globe-winning role as the flamboyant Moira Rose. It's a must-watch, bebé.
The sixth and final season of this under-watched US sitcom takes place during the coronavirus pandemic, using its fictional mega-retailer setting Cloud 9 to comment on the ravages of late-stage capitalism. Sounds heavy, but don't worry: Superstore is a light and loveable workplace comedy in the vein of Brooklyn Nine-Nine and The Office. It just happens to cover systemic racism, undocumented migrants and workers' rights while you're still mid-laugh at something funny Garrett said over the in-store PA system.
The show's delightful ensemble features America Ferrera as rising star Amy and Ben Feldman as bitter college grad Jonah. But, being set in a massive Costco-esque warehouse where anything can happen, you can also expect some big comedy star cameos to drop in.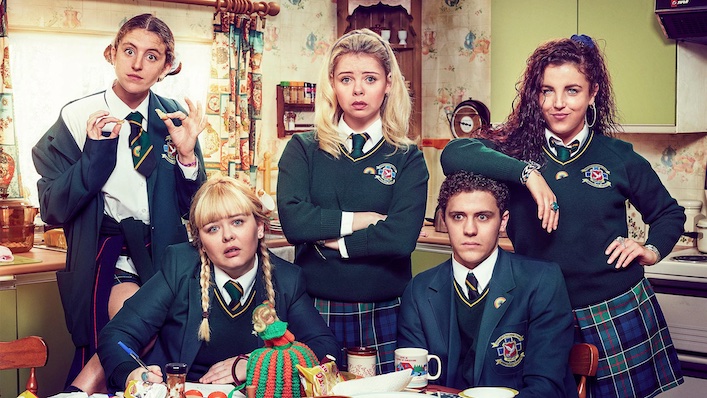 A hilarious, female-driven period comedy that can also give you a crash course in Irish slang—what more could you ask for from Derry Girls? The first two seasons are fiercely loved by fans, and an upcoming third season is hopefully not far away after filming delays due to the coronavirus pandemic.
Erin, Orla, Clare and Michelle are a pack of mates going through their own boy troubles and social troubles all while living under The Troubles of Northern Ireland in the 1990s, a tension that's not really alleviated by their babysitting of Michelle's English cousin James. The dialogue in Derry Girls is laugh-out-loud funny, but it's all balanced out by an earnest coming-of-age edge, and some truly heartening depiction of teen sexuality and selfhood.
Younger audiences still keep falling for this 90s smash hit, a deceptively simple concept that launched its six leads to global stardom. Which makes it weird to go back and watch the earliest seasons; to remember that Rachel (Jennifer Aniston) began the pilot by fleeing her wedding day?? And that these apparently struggling 20-somethings could afford that Manhattan apartment?
After 10 seasons of escalating success, the Friends finale became the most watched television episode of the 2000s, a testament to just how well audiences knew and loved the whole cast. Well, okay, maybe Ross a little less so than the rest…but as with Miranda in Sex and the City, I think we grow to realise that Ross annoys us because we become Ross as we age.
The sad passing of Jessica Walter earlier this year is as good a reason as any to dive into this seminal noughties sitcom; Walter is truly iconic as the matriarch of the dysfunctional Bluth family, whose real estate (and frozen chocolate banana) empire hits the skids. Can straight-man Michael (Jason Bateman) keep things together? I mean, the show has wrung five seasons of mayhem out of that premise, so probably not.
Arrested Development is known for taking running gags to a whole new level, setting up jokes many episodes in advance or using daring meta-comedy to shake up the otherwise silly family comedy. That's why it Maeby—sorry, may be—one of the most rewarding binge-watches available on Netflix. Just make sure you're paying close attention with the series' baffling recent seasons, which are available to watch from each character's perspective or in purposefully-bewildering linear time.
An American attempt to reboot this seminal Aussie comedy went down in flames, and the reason why is obvious: Gina Riley and Jane Turner's sublime bogan creation is just one in a million, and way too specifically Australian to translate anywhere else. From the garish costume design and Strayan wordplay, to unforgettable characters like Magda Szubanski's Sharon Strzelecki, Kath & Kim will make your heart swell with patriotic pride. Or proide, rather.
Spin-off films Da Kath & Kim Code and Kath & Kimdarella are also available on Netflix, but make sure to check out the original 2002-2007 series first. It's only a meagre 32 episodes after all, and Prue and True's distinctive voices will be stuck in your head for weeks afterwards. There's nothing else to say but that this sitcom is nice, different and unusual.
Like Jesus himself, this beloved police sitcom was unjustly slain, and rose from the dead after a successful social media petition by fans. Brooklyn Nine-Nine is currently putting together its eighth and final season, making now a better time than ever to acquaint yourself with its charming cast of characters.
It feels mean to single out any one cast member as a favourite, from Andy Samberg's immature lead, to Andre Braugher's stoic Captain, to Stephanie Beatriz's tough-as-nails detective Rosa. What's even more impressive is how the show has managed to balance big laughs with considerate social commentary, especially in an era where issues of police brutality and corruption are being rightfully magnified more than ever.
Lily Tomlin and Jane Fonda get on famously in real life, and someone at Netflix was smart enough to channel that into this warm and clever boomer-centric sitcom. The free-spirited stoner Frankie (Tomlin) and posh businesswoman Grace (Jane Fonda) find themselves unlikely allies when their husbands each reveal that they want a divorce, and that they're dating someone new; each other.
Since the shock of that initial premise has worn off, Grace and Frankie has blossomed into a beloved sitcom about the importance of female friendship; of having a close girlfriend to help you fold fitted sheets, get through medical scares, and design your own line of sex toys. And June Diane-Raphael is pure sitcom gold as Grace's eldest daughter Brianna.
The funny and feel-good sitcom Kim's Convenience follows a Korean-Canadian family trying to run a corner shop in Toronto. But it's also so much more than that simple premise; a light and accessible portrait of the migrant experience, for one thing, and a way to check out future Marvel superhero Simu Liu before he appears in Shang-Chi and the Legend of the Ten Rings.
Creator Ins Choi first staged Kim's Convenience as a play, and in its four seasons the show hasn't lost any of that intimacy and authentic feeling. As the Kims try to juggle working life with caring for their kids, the arty Janet and angsty, under-pressure Jung, the audience just falls more and more in love, making this a supremely comfy (and quick!) binge-watch, perfect for a rainy weekend.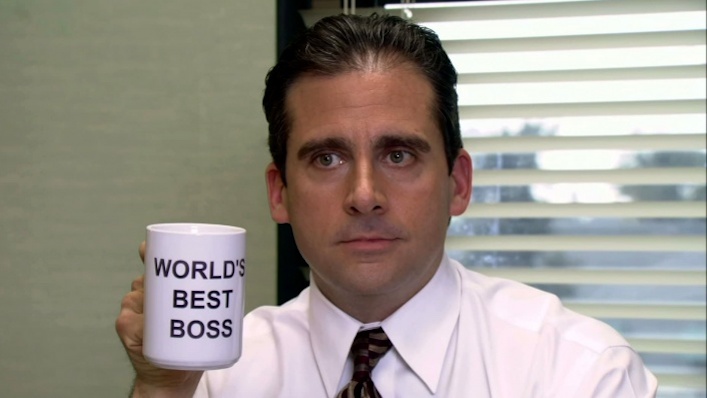 Remember when the premise of The Office felt fresh, revolutionary even? Back when sitcoms were in a dire, laughtrack-heavy low point, the mockumentary format absolutely changed the game with uncomfortable single-cam talking heads. The Office producer Mike Schur's Parks and Recreation, and Modern Family, are just two of the most obvious descendants.
Nicer, longer and more ensemble-driven than Ricky Gervais' UK original, The Office has ballooned in popularity since the conclusion of its nine seasons, reportedly costing Netflix a competitive $100 million a year for streaming rights. Must be worth it, because the show's fanbase is as perky and excitable as the Dunder Mifflin Paper Company isn't; themed trivia nights, tourism to Scranton PA, and Tinder profiles from 'Jims seeking their Pam' are practically ubiquitous now.
At times a little too clever for its own good, this cult sitcom is still a must-see for anyone who calls themselves a TV comedy buff. Just look at all the careers it accelerated to the big leagues: Donald Glover, Gillian Jacobs, Alison Brie…Community brutally remixed all the stereotypes and cliches of the sitcom world, while still standing out as one of the genre's best.
From Rick and Morty co-creator Dan Harmon, Community follows a cynical lawyer (Joel McHale) forced to rely on a study group of anti-social weirdos at possibly the worst community college in the world. As friendships, romances and rivalries all play out on the dysfunctional campus, new viewers should expect the unexpected—and buckle in after the first season's game-changing paintball episode.
It's a pity there aren't more Aussie entries on our list—our national sense of humour skews towards the absurd and self-deprecating, a great sweet spot for successful situational comedy. Rostered On, too, sits right on the line between what's relatable and what's ridiculous, taking a beloved series of Facebook comedy skits and turning it into two seasons of Australian sitcom glory.
Like Superstore (above), Rostered On makes light of mega-retail, following the dysfunctional employees of 'Electroworld' as they deal with annoying customers, hopeless management,and the horror of sales day. No news yet on whether Netflix will order another season of the series, but hopefully there's some kind of sequel to season two's 'My Whole House Smells Like Poo'. It's what we deserve.
Sneakily one of the 2010's best sitcoms, New Girl stars Zooey Deschanel as so much more than a ukulele-playing Manic Pixie Dream Girl on the hunt for love. That's how the show was originally marketed, but New Girl's simple charms and acutely relatable writing has won through, resulting in one of Netflix's most watched titles.
After going through a painful breakup, 'adorkable' schoolteacher Jess tries living with three male roommates: ladies' man Schmidt (Max Greenfield), eccentric Winston (Lamorne Morris) and slovenly love interest Nick (Jake Johnson). Like Schitt's Creek, the heartwarming character work and easy humour of New Girl is less in-your-face and more of a slow burn, but after a season or so you'll fall in love.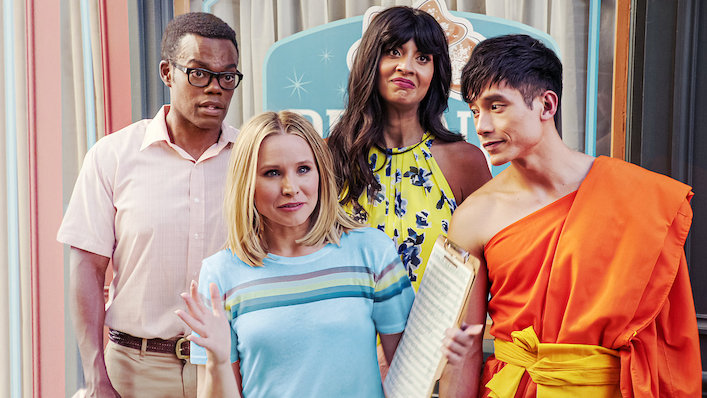 Normally we don't look to the sitcom world for conceptual, abstract storytelling about existential matters of life, death and ethics. But The Good Place is not a normal sitcom, beginning its first episode with lead character Eleanor waking up in what seems to be heaven despite having lived a totally selfish and rotten life.
If you haven't been spoiled on the twists and turns of this satisfying series from The Office creator Michael Schur, please do no further research and just start watching. The Good Place has a perfectly cast comedy ensemble, including sitcom veteran Ted Danson as the eccentric afterlife guardian Michael, and it's not afraid to raise legitimate questions of what human beings owe to each other. Plus D'Arcy Carden is terrific as the Siri-esque robotic afterlife assistant Janet, especially in a late season episode in which Carden plays all the other lead characters in the ensemble at once.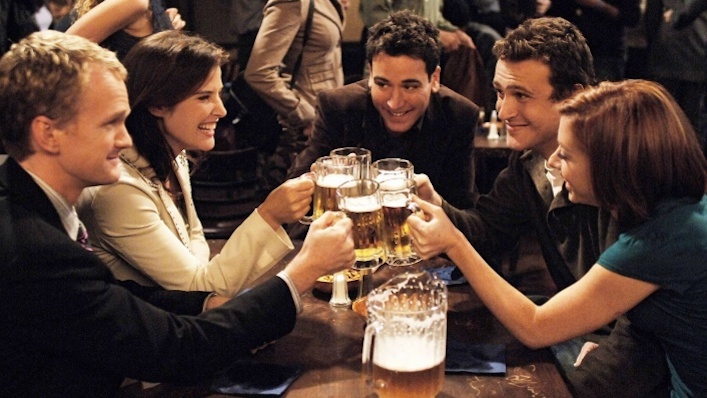 Okay, bear with me: I know the final season of this 2010's sitcom is famously derided as unsatisfying. But don't let that taint your enjoyment of what was often a clever and convention-busting series. By casting TV veterans like Jason Segel, Alyson Hannigan and Neil Patrick Harris (as the grotesquely heterosexual Barney), How I Met Your Mother felt warmly familiar while also toying with a unique framing device that kept viewers guessing until those last episodes.
Like its ancestors Seinfeld and Friends, How I Met Your Mother coined many a topical social term, really making fans feel like they were in on the particular social customs and in-jokes of this group of five mates. The best of these running gags has to be the elaborate, tense 'Slap Bet' between Barney and Marshall, which only escalated with each episodic return of the trope.