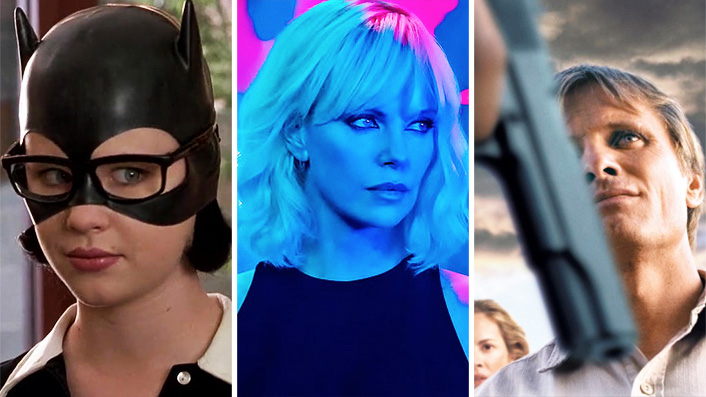 No capes! The best non-superhero comic book movies ever made

---
It's not all capes, ya know. Comics are a medium rather than a genre, and while superheroes may be the dominant genre in that medium, since their inception comics have offered up a plethora of stories and styles for the discerning reader.
Though the Marvel Cinematic Universe in particular may dominate the box office, some filmmakers have looked farther afield when hunting for adaptation material, resulting in this collection of excellent movies with nary a cape in sight.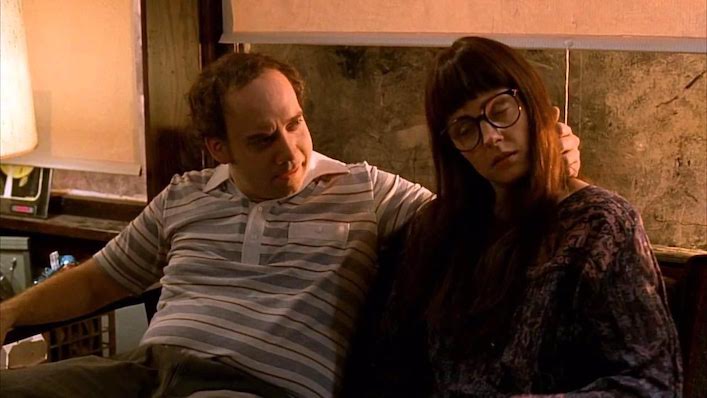 Hark to the amazingly ordinary tale of Harvey Pekar (Paul Giamatti): Cleveland resident, hospital orderly, jazz enthusiast, and author of a staggering number of autobiographical comics that deal with his struggles with quotidian life. Underground comics legend Pekar is brought to surly, irascible life by Giamatti in a wonderful turn, with support coming from Hope Davis as Pekar's soulmate Joyce Brabner, Judah Friedlander as his proud nerd work buddy Toby, and James Urbaniak as Robert Crumb. It's a celebration if the ordinary individual but, as Pekar was fond of saying, "Ordinary life is pretty complex stuff".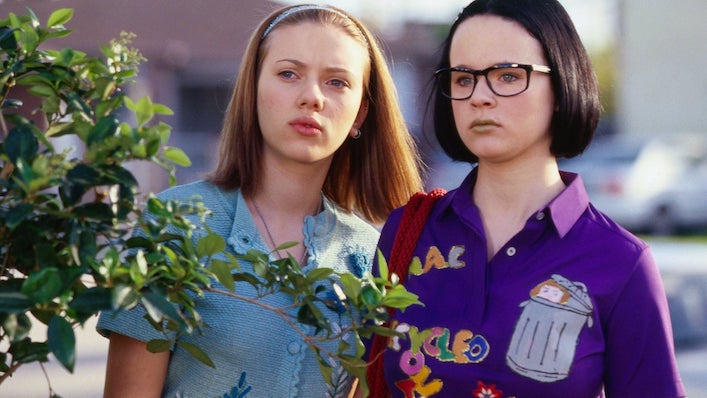 Adapted from the comic by Dan Clowes, Ghost World sees Scarlett Johansson and Thora Birch as Rebecca and Enid, two misfit teens idling away a final post-high school summer in their boring town by hanging shade on anyone who drifts into their field of vision. Things begin to change when they meet Seymour (Steve Buscemi), a lonely middle aged jazz aficionado (seems to be a theme with indie comics), and while Enid decides to form a friendship with him, Rebecca begins to see the possibility of a life beyond their self-inflicted hipster detachment. Directed by Terry Zwigoff, this is an unusually merciless coming of age story.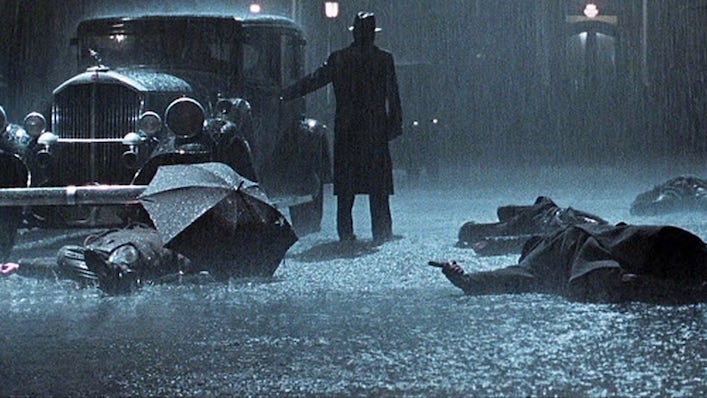 Loveable Tom Hanks is a ruthless Prohibition-era hitman who goes on the run with his son (Tyler Hoechlin) after he is betrayed by his boss's jealous son (Daniel Craig), putting him in direct conflict with Paul Newman's mob boss/father figure. Adapting the comic by Max Allan Collins and Richard Piers Reiner, director Sam Mendes drops the pulp action in favour of sombre atmospherics and operatic stylings.
Mendes makes Road to Perdition a Wagnerian epic of mixed loyalties, familial duty, and inevitable bloodshed. Also, Jude Law turns up as a quirky, camera-toting assassin, which is fun.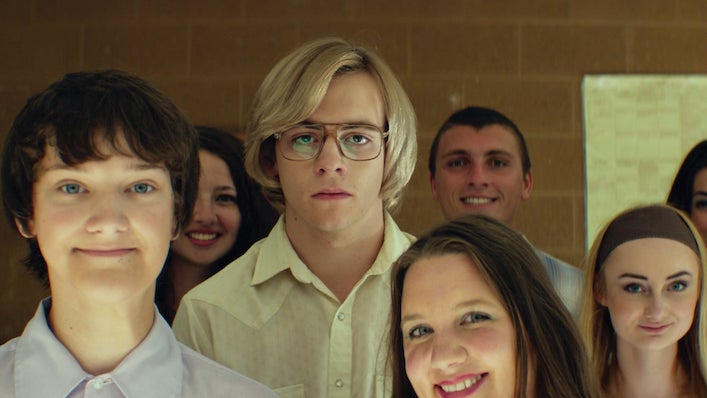 Cartoonist John 'Derf' Backderf had a pretty normal upbringing in 1970s Ohio, except that one of his classmates and casual acquaintances was future serial killer Jeffrey Dahmer. Derf began his autobiographical comic in 1994 after Dahmer was murdered in prison, and in 2017 it came to the screen thanks to director Marc Myers, with Alex Wolff as Derf and Ross Lynch as Dahmer. The resulting film is an uncommonly empathetic entry into the 'making of a murderer' genre, with attention paid to Dahmer's social isolation, the abuse he received from classmates and the adults in his life, and the way his position as 'class freak' drove him to more and more outrageous acting-out in order to gain some measure of approval.
Watch on Stan
After shooting two men who try to rob his diner, Viggo Mortensen's small town nobody is revealed to be a former criminal with a staggering capacity for dealing out death. Thanks to new reports of his 'heroism' his former associates—a scarred Ed Harris and mob boss William Hurt—will be gunning for him and his innocent family, including wife Maria Bello. Adapted from the graphic novel by Judge Dredd creator John Wagner and artist Vince Locke, this comes to our screens courtesy of body horror auteur David Cronenberg, who presents the often shockingly gruesome violence with a clinical detachment that serves to up our unease.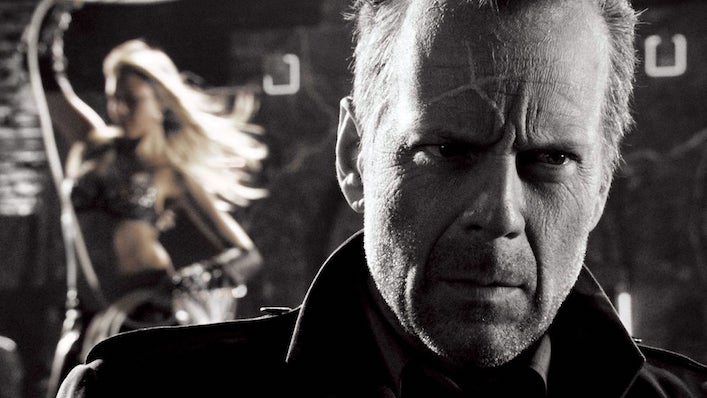 Watch on Netflix
Frank Miller's hardboiled noir pastiche gets a remarkably faithful adaptation from Desperado director Robert Rodriguez, who uses (mostly) black-and-white photography and prosthetic make up to bring the comic's parade of grotesque goons and tough dames to life. An anthology film, Sin City follows the fortunes of Mickey Rourke's hulking brute, Clive Owen's gunman, and Bruce Willis' last honest cop as they try to stay alive and do a little good in the titular town, with the ensemble rounded out by Jessica Alba, Rosario Dawson, Michael Clarke Duncan, Benicio del Toro, Powers Boothe, and more. As an example of aesthetic excess, it's an absolute triumph—but avoid the sequel.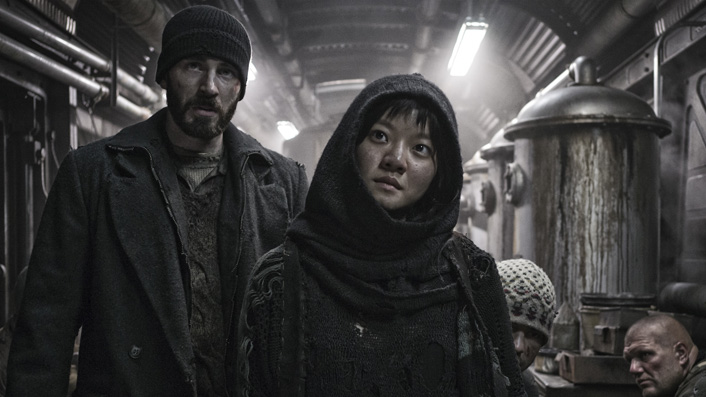 Watch on Prime Video
Before he took over the world with the astounding Parasite, South Korean director Bong Joon-ho wowed us with this allegorical post-apocalyptic actioner. After the world freezes, the last surviving humans are crammed into a high-tech train that circles the globe, with the 1%-ers in the nice cabins toward the engine, and the dregs of humanity brutalised in dank cars toward the caboose.
Such a system is in need of a revolution, and that's exactly what Chris Evans, John Hurt, Jamie Bell, and Song Kang-ho kick off, fighting their way forward car by bloody car, to the consternation of head engineer Ed Harris and officious voice of authority Tilda Swinton. Based on the French comic album Le Transperceneige by Jacques Lob, Benjamin Legrand, and Jean-Marc Rochette, this is a brilliantly creative, politically incisive thriller.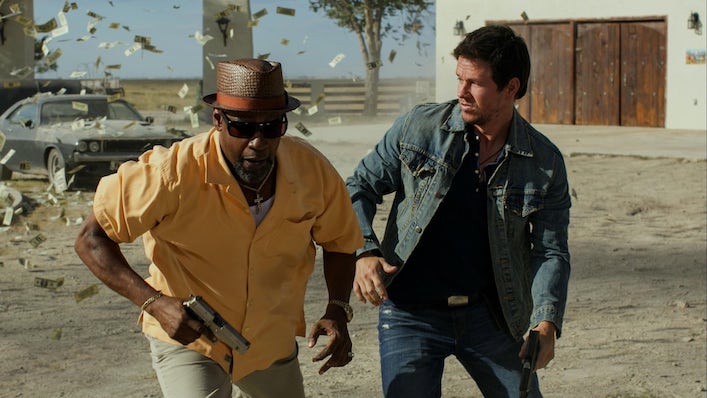 Watch on Netflix
Denzel Washington and Mark Wahlberg are two undercover agents each circling Edward James Olmos' Mexican crime kingpin. When they accidentally rob the wrong backwater bank, they find themselves disavowed and stuck between the Mexican cartel and the CIA in the form of Bill Paxton's gregarious agent, who has been using the bank to store a slush fund for black ops.
There's nothing for it but to shoot their way out in Baltasar Kormákur's adaptation of the comic by Steven Grant Mateus Santolouco. It feels like nothing so much as an update of Walter Hills' modern day Westerns, and that can only be a good thing.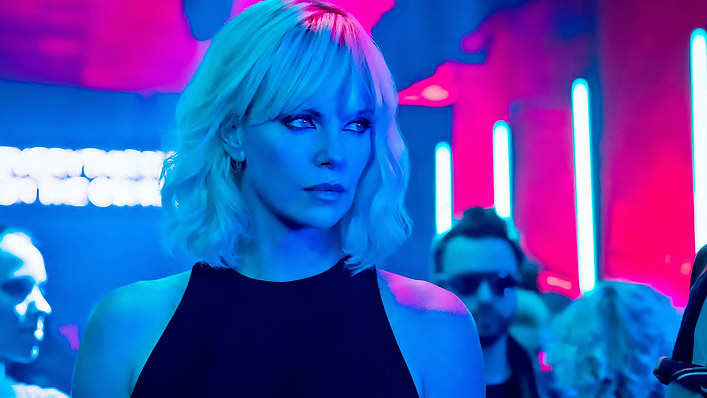 Watch on BINGE
Just prior to the fall of the Berlin Wall, hyper-competent, hyper-violent spy Lorraine Broughton (Charlize Theron) finds herself on the run and fighting off legions of hired mooks, on the trail of a list of double agents in 80s Berlin. John Wick director David Leitch takes the bare bones of the 2012 graphic novel The Coldest City, itself a dour, straight-faced affair, and delivers a stylised, rave-flavoured action flick that rampages through the grimy streets and into the neon clubs of Cold War West Germany, racking up an impressive body count along the way.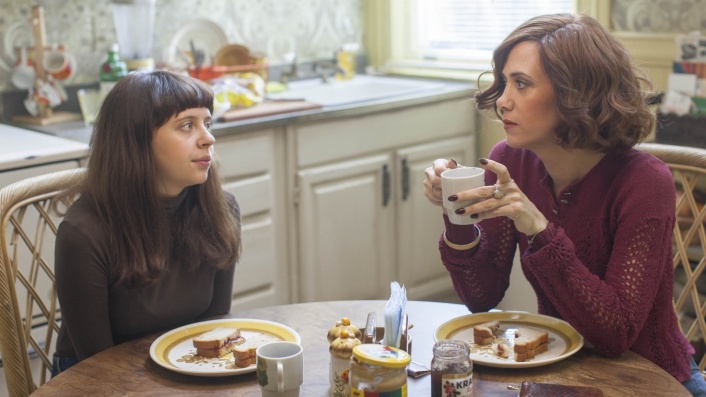 It's 1976 San Francisco, and 15-year-old aspiring cartoonist Minnie (Bel Powley) journals her anxieties about puberty, sexuality, and her artistic ambitions—embarking on a voyage of self-discovery that involves, among a lot of other experimentation, an affair with her mother charlotte's (Kristen Wiig) boyfriend, Monroe (Alexander Skarsgård). Confronting and transgressive, this adaptation of Phoebe Gloeckner's semi-autobiographical book comes to us from director Marielle Heller (Can You Ever Forgive Me?) and is a frank, funny, and moving look at the traumas of adolescence.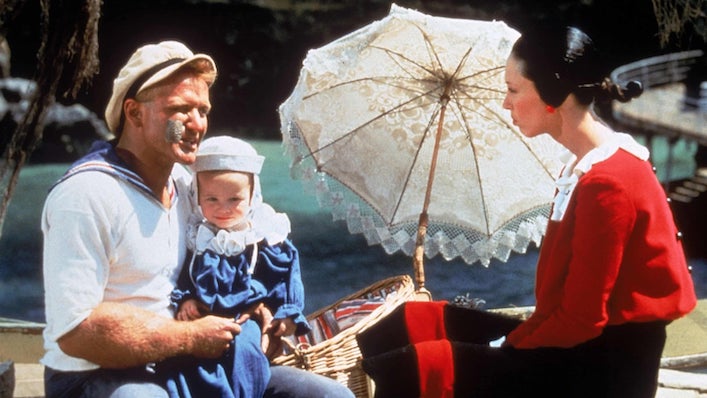 Well, sure, if you were going to adapt the venerable newspaper strip by E.C. Segar, you certainly could give it to counterculture director Robert Altman (MASH, Nashville) and hire noted satirist, cartoonist, and future Pulitzer winner Jules Feiffer to write the screenplay. You could get hippy-dippy musical genius Harry Nilsson to write the songs, and hire Robin Williams at the height of his cocaine addiction to play the titular spinach-guzzling sailor, with 70s cinema darling Shelley Duvall as Olive Oyl.
You could build the entire town of Sweethaven as a set on the island of Malta and leave it there after production, so that it still exists today, a tourist attraction that looks the town where Rube Goldberg grew up. But it'd probably be really weird.
Watch on Stan
Following on from the disastrous 1995 Judge Dredd film starring Sylvester Stallone, comes this stripped-back, much more faithful take on the future's toughest cop. Karl Urban is the grim Dredd, tasked with taking down drug kingpin Maw-Maw (Lena Headey), while Olivia Thirlby is Anderson, the psychic rookie along for the ride.
The script, by SF auteur Alex Garland, is a pared-down thriller, reducing the whole premise to the character, the incredible dystopian setting that is future megalopolis Mega City One, and the mission at hand. For fans, this was a slam dunk, but even casual viewers will find this grim futuristic thriller a blast.