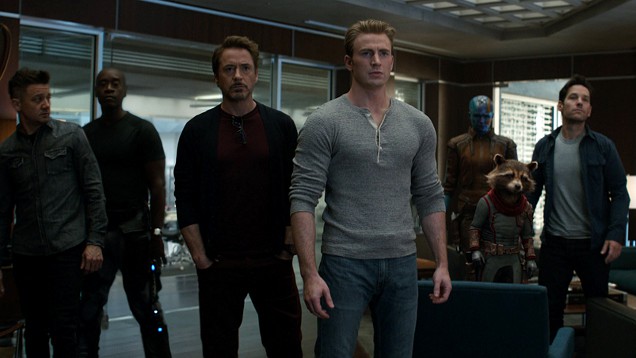 By Craig Mathieson

24 Apr
Maximal as ever, Endgame stays true to the Avengers ethos by being more than one film.
Looking for something to watch over the Easter weekend? You could do worse. A lot worse.

We've turned a huge task into a do-able task.

Hot damn, the old Hellboy movies are worth revisiting before the new one arrives.

By Jenna Guillaume

04 Mar

Will we get to see how Nick Fury loses his eye?

2019 is shaping up to be a huge year for blockbuster movies.

There's a wide world out there of quirky, left of field heroes and villains.

This year marks old mate Superman's 80th birthday.

The five minute running time allows us to get a pretty detailed peek at how the world of the film looks and feels.

Is Venom really as bad as critics say it is, or could other elements be at play?

By Luke Buckmaster

05 Oct

The film is agonisingly slow to its feet and bland in every way – especially visually.

Is Joaquin Phoenix playing The Joker, or is he just having a bad hair day?
---