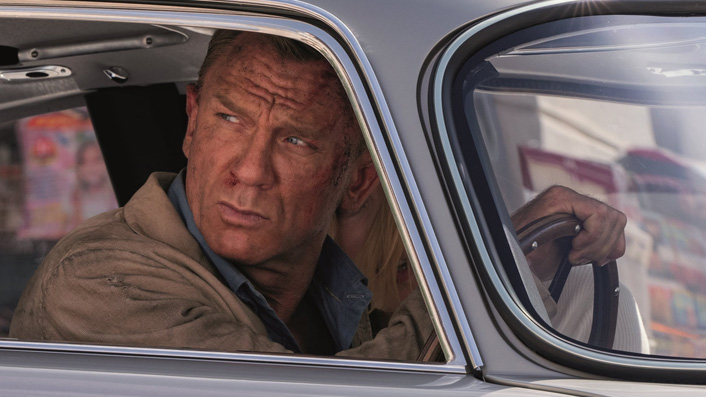 From 007 delayed to cinemas closing: how coronavirus is affecting the film industry

---
The spread of the coronavirus is causing massive economic disruption around the world. Eliza Janssen explores how it's messing with the film industry – including delaying the new 007 movie and causing worlwide cinema closures.
In case you've been avoiding every trailer, billboard, bus stop and magazine cover, you should be pretty aware that a new James Bond movie is meant to be released next month. In Australia, No Time To Die, Daniel Craig's final outing as the legacy character, had been given a premiere date of April 8 after months of production rumours and the release of a tantalising new Bond song.
Now? We've got another seven months of waiting, all thanks to that pesky coronavirus pandemic. The franchise's Twitter page confirmed that "after careful consideration and thorough evaluation of the global theatrical marketplace," a November 2020 release would be more savvy, when international anxiety about the coronavirus will have hopefully ceased.
MGM, Universal and Bond producers, Michael G. Wilson and Barbara Broccoli, announced today that after careful consideration and thorough evaluation of the global theatrical marketplace, the release of NO TIME TO DIE will be postponed until November 2020. pic.twitter.com/a9h1RP5OKd

— James Bond (@007) March 4, 2020
This isn't the first sign of the film economy being hindered by the spread of the virus, however. Here's a rough timeline of coronavirus's growing impact on Hollywood and beyond this year.
Worldwide cinema closures
In Italy, China, Japan and Korea, many cinema chains and independent exhibitors have closed most or all of their branches, trying to dissuade members of the public from congregating together and encouraging the spread of the virus. Italy's AMC Theatres closed 22 of its 47 locations indefinitely, likely to only re-open once news of the virus slows in the coming weeks.
China and Japan are respectively the second and third largest film markets in the world. The outright suspension of almost all film exhibition in areas of both countries has been economically devastating.
To put it in numbers, the traditionally lucrative Chinese New Year period brought in a whopping $1.76 billion dollars in 2019. In 2020, fears of infection caused that number to dwindle to a tiny $4.2 million. With 70,000 theatres closed across China, one of Hollywood's most lucrative secondary markets is basically out of commission until further notice.
Chinese premieres for blockbusters such as Mulan and Sonic have been pushed back indefinitely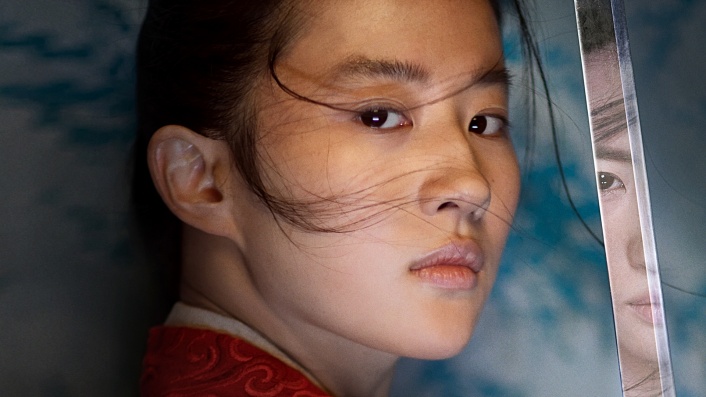 For the past decade or so, major Hollywood releases have been buoyed by secondary international markets such as China, Japan and Korea, with marketing strategists taking into account the miraculous windfall a film can receive if it resonates with those industries. This year, however, some big-ticket releases such as the upcoming Mulan and the super-successful video game adaptation Sonic the Hedgehog have had their Chinese releases indefinitely postponed.
Mulan may not play in China for weeks or months to come – a devastating fact when you consider how much Disney must be banking on that country's enthusiasm for a family-friendly Hollywood action film heavily inspired by Chinese cinema.
Awards season favourites such as Jojo Rabbit and 1917 have also not yet premiered in China, and upcoming big releases like Wonder Woman: 1984 and Tenet might also be under threat of postponement. When those secondary markets have been making up such a large part of Hollywood's recent accounting, their sudden loss or suspension will likely be financially traumatic.

Just a case of bad timing for Tom Cruise's hotly anticipated seventh entry in the Mission: Impossible franchise. The new film features extensive action sequences in Venice, but the three-week shoot could not take place in light of the 370 reported cases of coronavirus infection in the country by last Wednesday.
With a large crew of over 500 people, the risk was too high of the same dangerous infection spreading to members of the film's production. It's unknown yet how this considerable delay in shooting will affect the film's intended July release.
No Time To Die release pushed back to November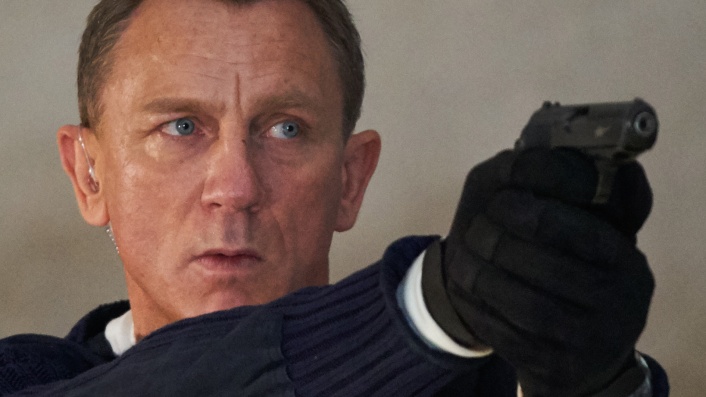 Now, with MGM, Eon and Universal deciding to "put public health above marketing release schedules," a long-running and distinctly British franchise could find itself in deep financial trouble due to its recent reliance on international markets.
The last four Bond films made over 70% of their gross from outside the United States, since the series' legacy has earned it a widespread and loyal film-going audience. That reliance on international fans with a love for traditional, in-person cinema attendance means that a release now, in the midst of a global health crisis, could be hugely destructive to the film's profits.
Sign up for Flicks updates
What's interesting is that No Time To Die was originally scheduled to premiere in November last year, before being pushed to February 2020 and then again to April. For the past decade, all of Daniel Craig's Bond films have been released in November, so a Spring release would have been a bit of a diversion anyway.
Maybe the team behind Bond feel like a November release would be good luck and that an extra '007 months' of waiting can't hurt. But all the same, I'm sure they're very eager to recoup the reported $200 million put into the film's production.