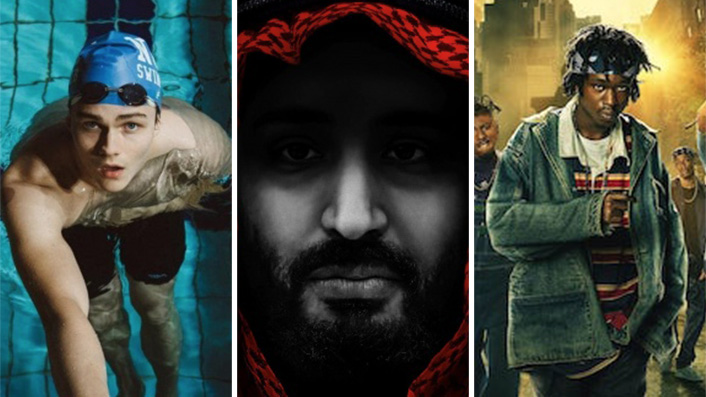 Best new movies and TV series on Stan: September 2021

---
Each month, lots of new films and TV shows are added to Stan's library. Critic Craig Mathieson surveys each month's selections and picks for titles mostworth watching. For the full list of everything arriving on the platform, scroll down.
Top Picks: TV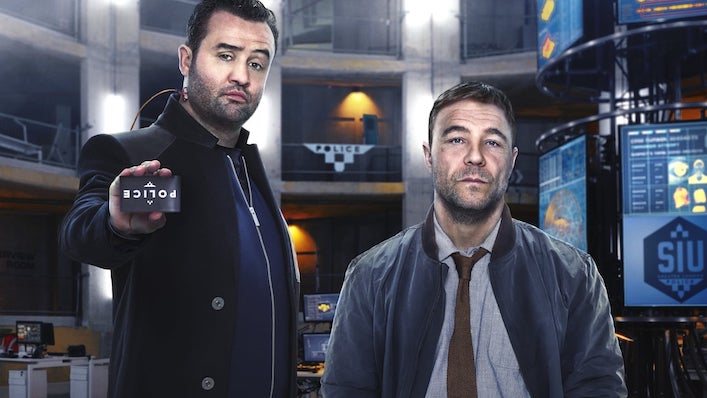 While the high-concept of a murdered police officer being resurrected by artificial intelligence and going back into the field, much to the consternation of his partner, sounds like pure Hollywood, this procedural comedy is a British production. Daniel Mays (Line of Duty) plays the updated detective inspector John Major, with Stephen Graham (The Irishman) as his friend and partner, detective inspector Roy Carver.
The pair are accomplished dramatic actors, which, like much of this show, created an odd friction in the first season. Silly at times, sombre at others, the narrative came with some juicy twists—Major's wife rejected him upon his rebirth, but was secretly living with Carver. It's an untidy show, but also intriguing.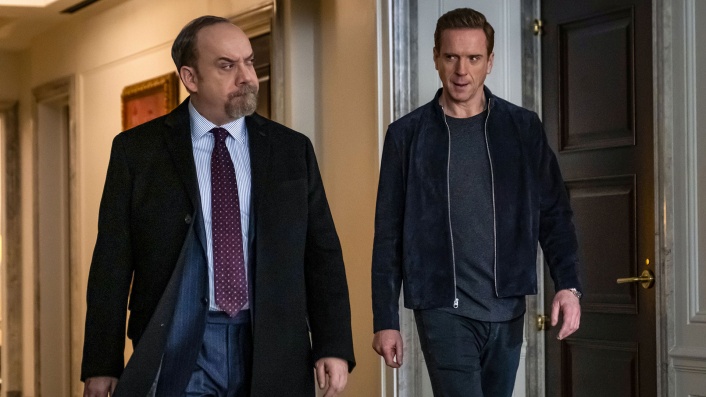 Six seasons in and nothing is going to slow down Damian Lewis' billionaire hedge fund titan Bobby Axelrod too much. But as this treatise on wealth and power with impeccable needle drops has evolved, Axelrod has stopped feuding with Paul Giamatti's wily federal prosecutor and sometimes politician Chuck Rhoades, and explored a friendship defined by Bobby's shrink, Wendy Rhoades (Maggie Siff), also being Chuck's wife.
The vagaries of wealth are still sent up, without spoiling the fantasy, but it's the guest stars who recalibrate a season that provide an added spark. This arc of Billions has made the most of Corey Stoll as Mike Prince, a billionaire looking to outplay Bobby.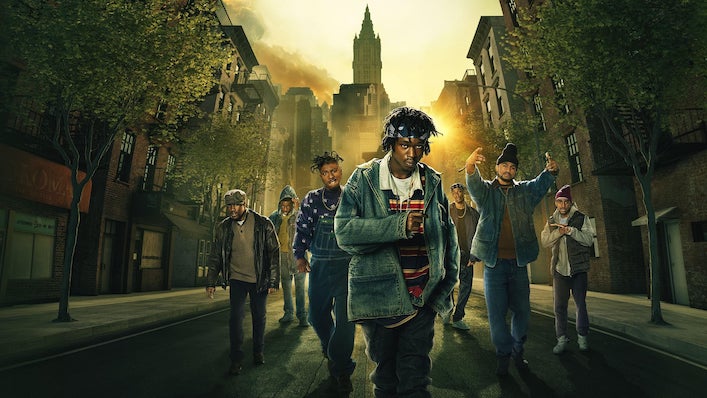 Hip-hop is well into its history phase. Following on from the big name biopics, Wu-Tang: An American Saga is a fictionalised look at the formation and creative fearlessness of the turntable and MC collective that formed in the corrosive housing projects of New York's Staten Island in 1992, and went on to reinvent the genre with pummelling production, arcane lyrics, and a slew of idiosyncratic voices.
Sign up for Flicks updates
Wu-Tang's identity was always steeped in myth, including a healthy dose of martial arts mystique, but the show has a more naturalistic feel, focusing on the group's nascent producer and architect the RZA, aka Bobby Riggs (Ashton Sanders), whose obsession with music is at odds with his brother's organised crime links.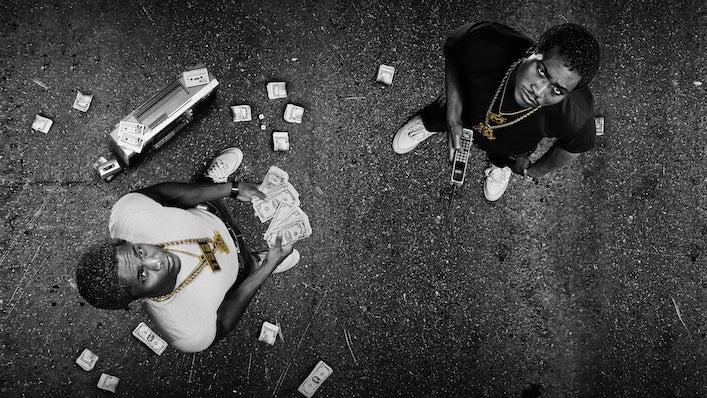 One of Stan's leading sources of titles is the American cable network Starz, which has reinvented itself in recent years with crime series that speak to African-American audiences. Genre shows that picked up on the signals in everything from Blaxploitation cinema to New Jack City and The Wire, these plot-heavy dramas are so successful with Black viewers that drug-dealing thriller Power has spawned two popular sequels.
That show's producer, rapper Curtis "50 Cent" Jackson, follows it with this street corner saga— full title Black Mafia Family—taken from the real life rise of bothers Demetrius and Terry Flenory (played respectively by Demetrius Flenory Jr and Da'Vinchi), who built an illegal empire from humble beginnings in Detroit. Expect family bonds, sudden violence, and a pulp revision of the American Dream.
Top Picks: Movies + Specials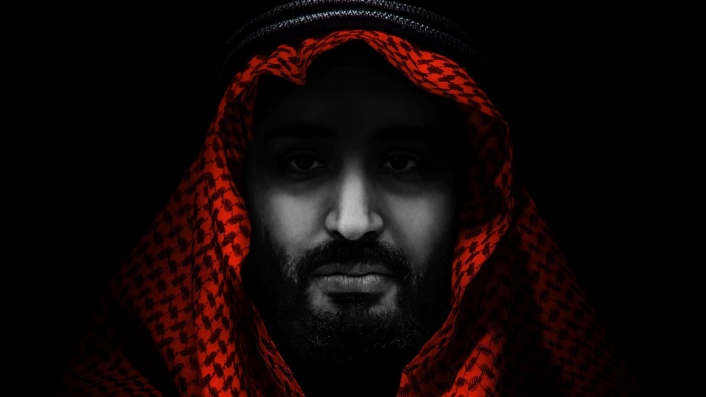 For all the extravagant plots involving fictional depictions of state intelligence services, real life events have a way of exposing them as escapism. No incident has illustrated that more in recent years than Saudi Arabia's 2018 murder of the prominent exiled journalist Jamal Khashoggi, who was lured to the oil state's Turkish consulate, where he was killed, dismembered, and incinerated—reportedly on the explicit order of Saudi Arabia's crown prince, Mohammed bin Salman.
This exacting documentary by Bryan Fogel, whose 2017 doping investigation Icarus won the Academy Award for Best Documentary Feature, is a rigorous dissection of what happened to Khashoggi, and why no-one in power will likely never be held accountable. A savage twist: much of the evidence comes from surveillance by Turkey's own intelligence agencies.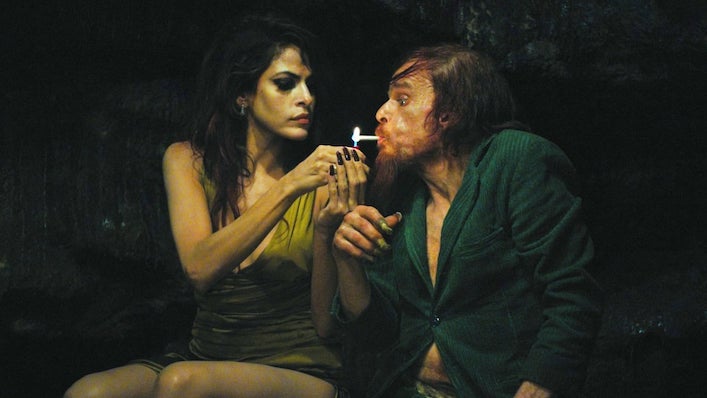 If the just-released Annette, starring Adam Driver and Marion Cotillard, has been your initial taste of the French filmmaker Leos Carax, then chase it with his visionary 2012 journey through the very nature of cinematic creativity.
It follows Monsieur Oscar (long-time Carax collaborator Denis Lavant) who departs from his family home for the day in a white stretch limousine and subsequently reinvents himself—both physically and emotionally—for a succession of roles that include assassinating a banker, motion-capture work, and kidnapping a supermodel (Eva Mendes). The parts are too numerous to detail (hello Kylie Minogue!), and the reasoning not always possible to logically grip, but what endures is how thrilling Holy Motors is.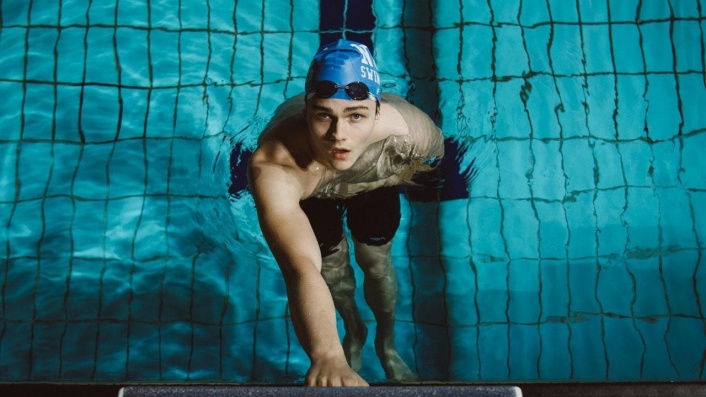 Despite Australia's deep connection to sporting culture and our obsession with its triumphant narratives at the elite level, there remains remarkably few Australian movies that explore this fascination. That short list may get a little long with the debut of writer and director Tyson Wade Johnston, which follows a teenage swimming prodigy whose path to the Olympics is tested by his own diffidence and the return of his charismatic, abusive father from jail.
Levi Miller (Pan) plays the young hopeful, with the eternally-convincing Jason Isaacs (Harry Potter, The OA) as his disruptive patriarch. Don't be deceived by Ian Thorpe's executive producer credit, this is shaping up as an impressive coming-of-age story. 
All titles arriving on Stan in September
September 1
Animaniacs: Season 1
Detective Chinatown
What to Expect When You're Expecting
School of Rock
I Don't Know How She Does It
The ZhuZhus: Season 1
Scooby Doo! And The Goblin King
Scooby Doo! And The Reluctant Werewolf
Scooby Doo! Curse Of The Lake Monster
Scooby Doo! Pirates Ahoy!
Uncle Grandpa: Season 1
Pretty Little Liars S5 Special: I Love You To Death
Pretty Little Liars S6 Special: 5 Years Forward
Pretty Little Liars S7 Special: A-List Wrap Party
September 2
Code 404: Season 2
The Dissident
42
Les Miserables: Season 1
Welcome to the North
September 3
Toon Bops – Season 1
Trolls: Trollstopia: Season 2
A.P. Bio: Season 4
Jamie's American Road Trip: Season 1
Scaredy Squirrel: Season 1
JoJo and GranGran: Season 1
Argentina
September 4
Wonder Woman
Horrible Histories: Frightful First World War
Horrible Histories: Sensational Shakespeare
September 5
Billions: Season 6: Mid-season Premiere
Dorothy And The Wizard Of Oz: Seasons 1 – 3
Nice People
September 6
44 Inch Chest
The Worldly Girl
September 7
The Mystery of D.B. Cooper
Dead Pixels: Season 2
September 8
The Secret Garden (1993)
Where the Wild Men Are with Ben Fogle: Season 1
Sweet Dreams
September 9
Wu-Tang: An American Saga: Season 2
15:17 to Paris
The Girl From Tomorrow: Seasons 1 – 2
One Kiss
September 10
The Remarkable Mr. King: Season 1
Love, Inevitably: Season 1
Smart People
Rev and Roll: Season 1
Spliced: Season 1
Scooby-Doo: Return To Zombie Island
A Cinderella Story
A Young Doctor's Notebook: Seasons 1 & 2
Kit and Pup: Season 1
September 11
The Lord Of The Rings: The Fellowship Of The Ring
The Lord Of The Rings: The Two Towers
The Lord Of The Rings: The Return Of The King
Mimi And The Mountain Dragon
September 12
The Departed
September 13
The Witches (1990)
Italian Race
September 14
Intersections
Ailo's Journey
Green Lantern: Emerald Knights
Green Lantern: First Flight
Don't Be Bad
September 15
Liar: Season 2
Holy Motors
In A Savage Land
The Mask
Storks
War Dogs
September 16
Streamline
Minari
The Fear: Season 1
Bad Tales
September 17
Esme and Roy : Season 1 & 2
Beyblade Shogun Steel: season 13
Hot Wheels Battle Force 5: season 2
Opal Dream
Backstage: Season 2
How to Be Indie: Season 1
Scooby Doo! And The Monster Of Mexico
My Days of Glory
September 18
It's A Boy Girl Thing
The Goonies
The Only Way is Essex: Seasons 25 – 27
September 19
They Call Me Dr Miami
September 20
14 Blades
An Ideal Home
The Thin Yellow Line
September 21
Pacific Rim
Youngers: Seasons 1 & 2
Isla Bonita
September 22
New Amsterdam: Season 4
The Year Of Living Dangerously
The Translators
September 23
Ransom
Trigonometry: Season 1
In The Name of the Land
September 24
Croods Family Tree: Season 1
The Disappearance of Alice Creed
Repeat Attenders
September 25
Sins of the Fathers: Season 1
Strange Bedfellows
September 26
BMF: Season 1
The Town
September 27
Cosmopolis
The Loneliest Planet
The Gilded Cage
September 28
Supernova
Tulip Fever
Steven Universe: The Movie
The Fury Of A Patient Man
Little Wing
September 29
Everlasting Moments
Rainbow Rangers: Seasons 1 & 2
Let Yourself Go!
September 30
Silk Road
Filth
The Town: Season 1
Guilty Men
---
See also
* Best new movies and TV series on Netflix Australia
* Best new movies and TV series on Amazon Prime
* Best new movies and TV series on Disney+
* All new streaming movies & series