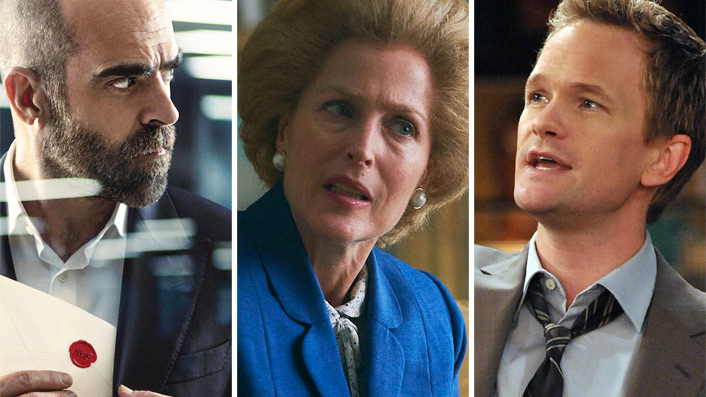 Best new movies and TV series on Netflix Australia: November 2020

---
Each month, loads of new films and TV shows are added to Netflix Australia's library. Critic Craig Mathieson presents his picks for titles worth watching. For the full list of everything arriving on the platform, scroll down. Also check out our top 50 movies on Netflix list.
Top picks: TV
No Australian comedy troupe has made more noise—specifically audacious, absurdist noise—the last few years than Aunty Donna, who now make the leap from the live festival circuit, web episodes, and memorable guest spots of Get Krackin' to their own Netflix series.
The set-up for the six episodes suggests an American framework, with Ed Helms as executive producer and exasperated familiar face in the supporting cast. But thankfully the full collective—performers Mark Samuel Bonnano, Broden Kelly and Zachary Ruane, with writer Sam Lingham, director Max Miller and composer Thomas Armstrong– are involved, so the lunacy should be unfiltered.
With the addictive Money Heist as its flagship, Spain has become a productive source of material for Netflix. This new limited series looks to add to the trait of taut storytelling with a premise update from a Jack London short story published more than 100 years ago.
Sign up for Flicks updates
A tycoon receives an exorbitant extortion demand, which if unpaid will result in random members of the public being murdered until they acquiesce. In this contemporary telling, created by Mateo Gil (writer of The Sea Inside), the setting is Madrid and the mogul is a publisher, played by the great Spanish actor Luis Tosar (Cell 211, Miami Vice), whose decision leads to an investigation, escalating panic, and moral enquiry.
It's Buckingham Palace time. Peter Morgan's historic journey through the reign of Queen Elizabeth II (Olivia Colman) has arrived at the late 1970s, with the addition of two new cast members that should impact a season spanning 13 years: Gillian Anderson as the combative Conservative Prime Minister Margaret Thatcher, whose scorched earth policies profoundly changed Britain, and Emma Corrin as Lady Dana Spencer, the young bride to royal heir Prince Charles (Josh O'Connor). Expect vast period detail, sardonic asides and the nagging feeling that the royal's isolation is not a tragedy beyond their control but a safety mechanism.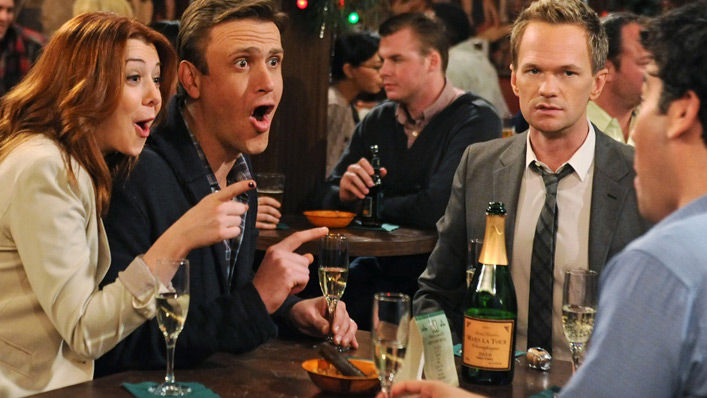 How I Met Your Mother seasons 1-9 (November 25)
The battle for successful former sitcoms, which have proven to be valued sources of comfort viewing in the streaming age, has moved from the 1990s to the 2000s, with Netflix acquiring all nine seasons of this multi-camera, studio-set comedy, which originally aired between 2005 and 2014.
The framing device is a father explaining in voice-over to his adult children how he did meet their (unidentified) mother, but the show itself is a tightly wrapped Friends update about a group of New York pals whose relationships and escapades fit into 23 minute packages. As with most hit network sitcoms, the casting looks genius in retrospect: Josh Radnor, Cobie Smulders, Jason Segel, Alyson Hannigan and a scene-stealing Neil Patrick Harris star.
Top Picks: Movies + Specials
Sea sponge, fry cook, undersea community enthusiast, danger to adults with hangovers… Nickelodeon's animated franchise has been an enduring success since 1999. The appeal of SpongeBob SquarePants to young children, who can't get enough of his antics in the underwater city of Bikini Bottom, has essentially been scientifically established, but it's worth noting that the spin-off movies tend to have greater visual ambition and a zanily surreal streak that lets them work on multiple levels.
Sponge on the Run is only the third feature in 16 years, but it has suitably high stakes—with SpongeBob looking for his missing buddy, Gary the Snail. As ever, keep an eye out for Squidward Tentacles, a gifted artist trapped in a dull retail gig.
Netflix isn't stinting on the Christmas programming this year, but if you're determined to Grinch out you might still consider making a sugar-coated exception for this holiday season musical, which mixes a little Frank Capra and a lot of country tunes. Stage and screen veteran Debbie Allen (Fame) directs the story of a picture-perfect town whose December is under threat from a local landowner, played by a thoroughly haughty Christine Baranski, who plans to evict the entire community on December 24.
Not sure property law works that way, but the plot does allow Dolly Parton to play the angel who, with the aid of 14 original new songs, sets her straight.
Ron Howard puts aside his documentary roster to return to dramatic filmmaking for the first time since Solo with this adaptation of J.D. Vance's 2016 hardscrabble memoir about how he came from a troubled Appalachian clan beset by poverty and addiction issues but made it to Yale Law School.
Gabriel Basso (Super 8) plays Vance, but the features big guns are Amy Adams and Glenn Close, as the character's troubled mother and unyielding grandmother respectively. Whether the film will address the underlying social and political implications of the story—the Ohio city where it's set is a bastion of white, working-class Trump support—is unclear, but Adams and Close are going to face-off in the kind of scenes they play when your Academy Award nomination is read out.
---
All titles arriving on Netflix Australia in November
November 1
Can You Hear Me? (M'entends-Tu?) Season 2
Dawson's Creek
Dragon Ball Super: Broly
November 3
Mother
Felix Lobrecht: Hype
November 4
Love And Anarchy
November 5
Paranormal
Operation Christmas Drop
The Spongebob Movie: Sponge On The Run
Carmel: Who Killed Maria Marta?
November 6
Country Ever After
Citation
Wrong Kind Of Black Season 1
Justice League Dark: Apokolips War
November 7
Toomelah
Satellite Boy
Sweet Country
November 8
Goldstone
November 9
Undercover (BE) Season 2
November 10
DASH & LILY
Trash Truck
November 11
A Queen Is Born (Nasce Uma Rainha)
What We Wanted
Aunty Donna's Big Ol' House of Fun
November 13
The Minions Of Midas
The Life Ahead
Jingle Jangle
November 15
The Crown Season 4
November 17
We Are The Champions
The Boss Baby: Back in Business: Season 4
November 18
Bitter Daisies (El Sabor De Las Margaritas) Season 2
Holiday Home Makeover With Mr Christmas
The Gulf Season 1
November 19
The Princess Switch: Switched Again
November 20
Voices Of Fire
Alien Xmas
If Anything Happens I Love You
Flavorful Origins: Gansu Cuisine
November 21
Shameless Season 10
The InBESTigators Season 2
November 22
Dolly Parton's Christmas On The Square
November 23
Shawn Mendes: In Wonder
November 24
Hillbilly Elegy
Notes for My Son (El Cuaderno De Tomy)
Wonderoos
Dragons: Rescue Riders: Huttsgalor Holiday
November 25
The Christmas Chronicles: Part Two
Great Pretender Season 2
How I Met Your Mother Season 1-10
November 26
Mosul
November 27
Over Christmas (Überweihnachten)
Virgin River Season 2
Sugar Rush Christmas Season 2
The Call
Don't Listen
The Beast (La Belva)
Dance Dreams: Hot Chocolate Nutcracker
A Go! Go! Cory Carson Christmas
November 29
The Uncanny Counter
Wonderoos: Holiday Holiday!
November 30
Finding Agnes
Drive Hard
Undated
Trial 4
---
See also
* Best new movies and TV series on Stan
* Best new movies and TV series on Amazon Prime
* All new streaming movies & series