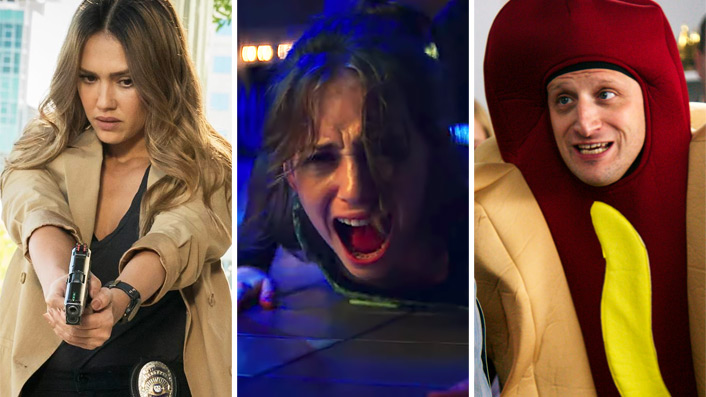 Best new movies and TV series on Netflix Australia: July 2021

---
Each month, loads of new films and TV shows are added to Netflix Australia's library. Critic Craig Mathieson presents his picks for titles worth watching. For the full list of everything arriving on the platform, scroll down. Also check out our top 50 movies on Netflix list.
Top Picks: TV
When the podcast West Cork—which investigates the infamous 1996 murder of French film producer Sophie Toscan du Plantier at her family's Irish holiday home—was released in 2018, Louis Theroux described it as "possibly the best true crime podcast of all time." The subsequent success of West Cork has led to its adaptation as a documentary series, directed by John Dower (The Mystery of D.B. Cooper). But the central story remains unchanged: a mystery that gripped Ireland, complete with a suspect who appeared to be happily skating between infamy and innocence.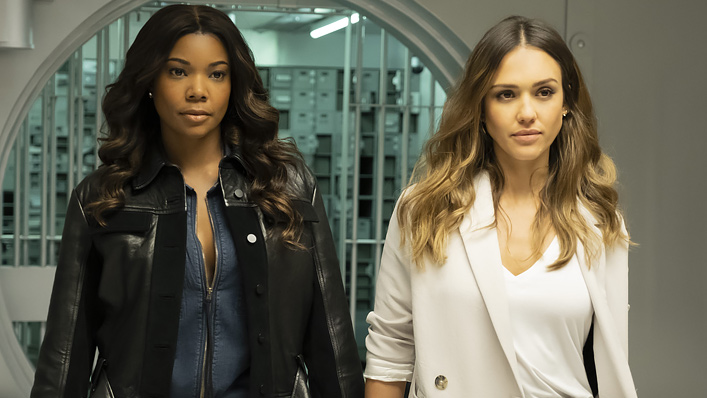 How much television is there now? Well, did you even know that Jessica Alba and Gabrielle Union starred as police detectives in two seasons of a comedy-action series that was a spin-off from the Bad Boys movie franchise? After debuting in 2019, secondary streaming rights have brought L.A.'s Finest to Netflix, where it might appeal to fans of slick cop procedurals and 'case of the week' dramas bathed in Californian sunshine. Union's performance was singled out upon release, adding a harder edge to the mismatched partners dynamic.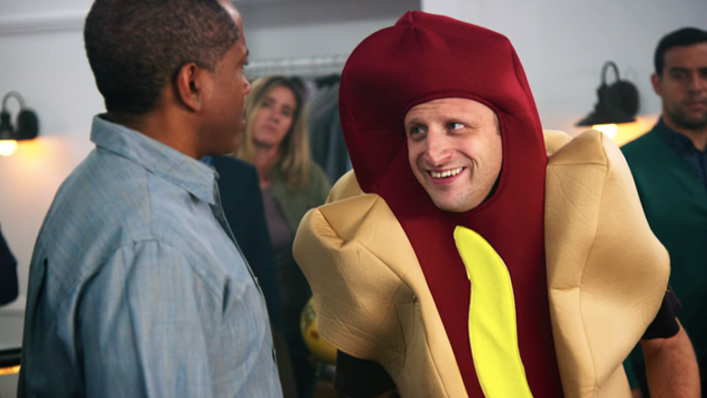 Drily demented, with sketch after sketch that built absurd premises to the point where it felt like the concept couldn't possibly get it weirder (then it did!), the first season of I Think You Should Leave with Tim Robinson was a word-of-mouth success for Netflix when it debuted in April 2019. The forte of Robinson, who has a face capable of truly comic contortions, and his collaborators are characters who can't comprehend or simply accept social norms and angrily attempt to defy them, to the blistering discomfort of those around them. If the new seasons matches the first, it's a must-see.
Quietly accumulating seasons, this Netflix original about a teenage boy navigating life while on the autism spectrum has steadily evolved into a detailed portrait of a modern family being tugged in difficult and diverse directions. In the first season Sam Gardner (Keir Gilchrist) was an 18-year-old high school student intent on getting a girlfriend, even as he struggled with social cues and fell back on comforting rituals.
The lives of his parents, played by Jennifer Jason Leigh and Michael Rapaport, have become more complicated with each edition. While no show can capture the experience of being neurodiverse, Atypical is both relatable and honest. The best moments are genuinely compelling.
Top Picks: Movies + Specials
The prolific author R.L. Stine is best known for the wildly popular Goosebumps franchise, which has sold tens of millions of copies and spawned multiple recent movies. But on the side he also wrote—with a darker tone for an older teenage audience—a series about unnatural events in the fictional town of Shadyside.
Netflix's adaptation is screening as a quick-fire movie trilogy: the three instalments debut weekly so that you get Fear Street Part 1: 1994 on July 2, Fear Street Part 2: 1978 on July 9, and Fear Street Part 3: 1666 on July 16. What starts as a slasher film should gain a horrifying historic perspective.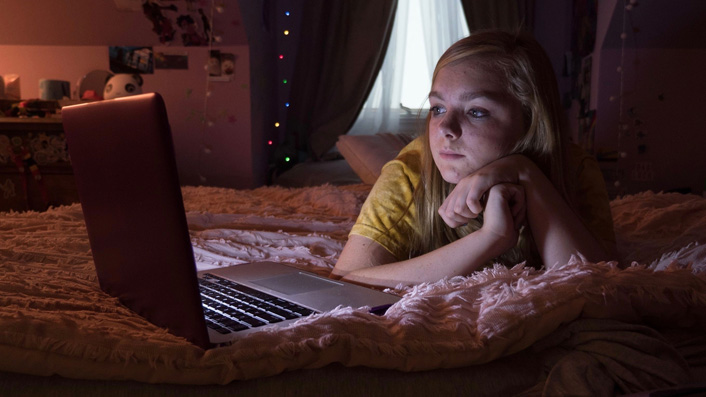 Comedian, actor and filmmaker Bo Burnham dropped one of the definitive pandemic lockdown works in June with his unexpected special Bo Burnham: Inside, a musical meets psychological collapse documentary that navigates his journey through isolation. Burnham is still only 30-years-old, but has had multiple creative identities since being a breakthrough YouTube teen.
He starred opposite Carey Mulligan in Promising Young Woman, but his own 2018 feature film Eighth Grade, which he wrote and directed, is a remarkably nuanced study of adolescence. It follows with crushing intimacy the everyday struggles of Kayla Day (Elsie Fisher), a 13-year-old American girl. It's one of the great coming-of-age movies.
Acclaimed upon release, Lulu Wang's bittersweet 2019 comedy-drama follows the journey of Billi (Awkwafina), an aspiring Chinese-American writer who learns from her parents that her grandmother, Nai Nai (Zhao Shu-zhen), has terminal lung cancer but hasn't been told. It is a traditional, collective response that Billi struggles with once she returns to China to see Nai Nai while a family wedding takes place. The movie is both funny and heartbreaking, exploring the return path of immigrant children and how families relate in ways that feel drawn from deeply personal experiences.
---
All titles arriving on Netflix Australia in July
July 1
Generation 56k
Mobile Suit Gundam Hathaway
Young Royals
Dynasty Warriors
Kung Fu Panda 3
Mission: Impossible
Mission: Impossible II
Mission: Impossible III
Yolngu Boy
Audible
July 2
Mortel: Season 2
Big Timber
Haseen Dillruba
The Fear Street Trilogy: Fear Street Part 1: 1994
The 8th Night
July 4
We The People
In My Blood It Runs
July 5
You Are My Spring
July 6
I Think You Should Leave with Tim Robinson: Season 2
July 7
The War Next-door
The Mire: '97
Cat People
Dogs: Season 2
Major Grom: Plague Doctor
This Little Love Of Mine
July 8
Elize Matsunaga: Once Upon a Crime
RESIDENT EVIL: Infinite Darkness
July 9
Atypical: Season 4
The Cook of Castamar
Biohackers: Season 2
Last Summer
The Fear Street Trilogy: Fear Street Part 2: 1978
How I Became a Superhero
The Water Man
Lee Su-geun: The Sense Coach
July 13
Ridley Jones
Animal Kingdom: Season 5
July 14
My Unorthodox Life
Private Network: Who Killed Manuel Buendía?
Heist
A Classic Horror Story
The Guide to the Perfect Family
July 15
Never Have I Ever: Season 2
A Perfect Fit
Emicida: AmarElo – Live in São Paulo
My Amanda
BEASTARS: Season 2
Harry Potter and the Sorcerer's Stone
Harry Potter and the Chamber of Secrets
Harry Potter and the Prisoner of Azkaban
Harry Potter and the Goblet of Fire
Harry Potter and the Order of the Phoenix
Harry Potter and the Half-Blood Prince
Harry Potter and the Deathly Hallows: Part 1
Harry Potter and the Deathly Hallows: Part 2
July 16
Van Helsing: Season 5
The Fear Street Trilogy: Fear Street Part 3: 1666
Deep
Explained: Season 3
Johnny Test
July 21
Sexy Beasts
Chernobyl 1986
Too Hot to Handle: Brazil
Trollhunters: Rise of the Titans
July 22
Words Bubble Up Like Soda Pop
July 23
Bankrolled
Kingdom: Ashin of the North
Blood Red Sky
The Last Letter From Your Lover
Masters of the Universe: Revelation
Sky Rojo: Season 2
The Movies That Made Us: Season 2
A Second Chance: Rivals!
July 27
Mighty Express: Season 4
July 28
The Snitch Cartel: Origins
Tattoo Redo
Bartkowiak
Too Hot to Handle: Brazil
July 29
Resort to Love
Transformers: War for Cybertron: Kingdom
July 30
Glow Up: Season 3
Outer Banks: Season 2
The Last Mercenary
Myth & Mogul: John DeLorean
Centaurworld
Coming soon
Feels Like Ishq
How to Sell Drugs Online (Fast): Season 3
---
See also
* Best new movies and TV series Stan
* Best new movies and TV series on Amazon Prime
* Best new movies and TV series on Disney+
* All new streaming movies & series