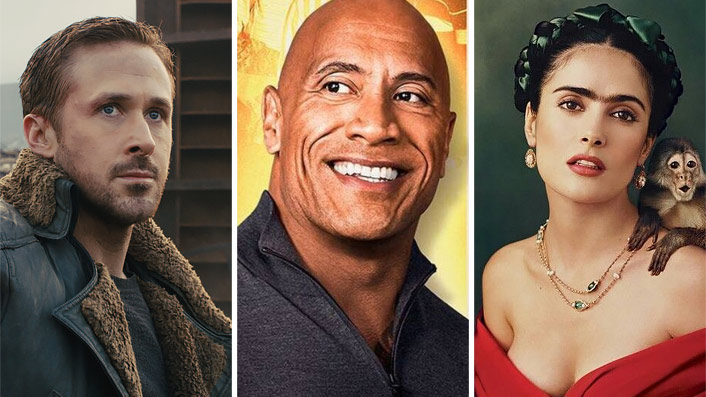 Best new movies and TV series on BINGE: May 2021

---
Each month, lots of new films and TV shows are added to BINGE's's library. Critic Travis Johnson surveys each month's selections and picks for titles most worth watching. For the full list of everything arriving on the platform, scroll down.
Top picks: TV

How did young Dwayne Johnson become The Rock? In much the same way the young Chris Rock became Chris Rock, we guess, but with more suplexes and leaps from the turnbuckle. Much as Chris Rock related the somewhat heightened tale of his youth in Everybody Hates Chris, Dwayne Johnson tells us of his formative years in three different periods: as a 10 year old growing up in Hawaii (played by Adrian Groulx), a high school student in Pennsylvania (Bradley Constant) and as a college football star in Miami (Uli Latukefu).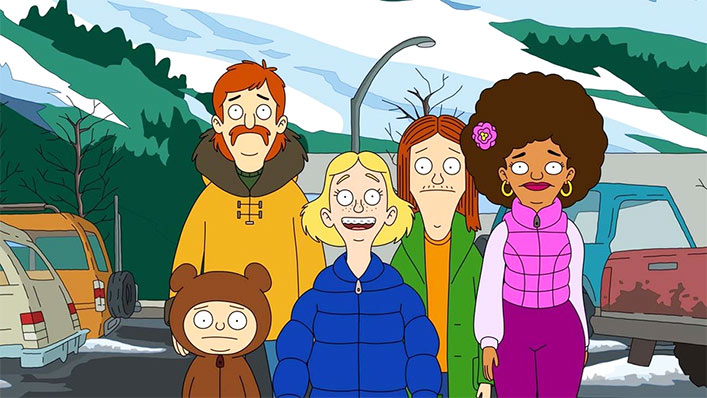 This Alaska-set adult animation sees fisherman Beef Tobin (voice of Nick Offerman) struggle to raise his four children as a single father. If you're a fan of Bob's Burgers, you're in luck—the creative team are largely drawn from Bob veterans, and The Great North has a similar dry, deadpan, slightly surreal vibe. The voice cast is rounded out by the likes of Jenny Slate, Will Forte, Paul Rust, Aparna Nancherla, Megan Mulally and Alanis Morrissette as herself (sort of).
The third and, sadly, final drama of Ryan Murphy's fabulous queer drama shifts the timeframe to 1994, when New York City and the ballroom scene were ravaged by the AIDS epidemic. Mj Rodriguez as doyenne Blanca Rodriguez-Evangelista and Billy Porter as M.C, Pray Tell head one of the best and most effortlessly diverse ensemble casts on television, while the show itself manages to combine high drama with important historical context on what was, until now, a little-examined area of queer culture and history.
Top Picks: Movies

This 2002 biopic sees Salma Hayek as controversial and acclaimed Mexican artist Frida Kahlo, tracing her artistic career and her personal life, including her marriage to muralist Diego Rivera (Alfred Molina) and numerous affairs with men and women, including Geoffrey Rush's Leon Trotsky. Julie Taymor does a fantastic job of integrating Kahlo's artistic style into the fabric of the film, but it's Hayek's performance, heading up a supporting cast that also includes Ashley Judd, Antonio Banderas, Edward Norton and Diego Luna, that really resonates.
Not content with already starring in one of the greatest concert films of all time (Jonathan Demme's Stop Making Sense) former Talking Heads frontman David Byrne decided to repeat the trick, enlisting none other than Spike Lee to direct this extraordinary live performance. The result is nothing less than spiritually reinvigorating: a piece if cinema that enriches as it entertains, presenting Byrne's off-kilter life philosophies along with his consummate songwriting, and featuring a ridiculously tight and talented band that could give the E Street boys a run for their money. Simply unmissable.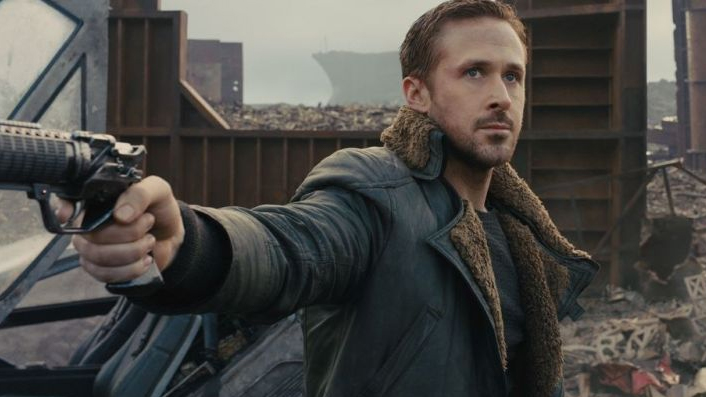 Canadian director Denis Villeneuve did the unthinkable, directing a long-delayed sequel to the revered 1982 cyberpunk classic Blade Runner and not only matching it in terms of quality, arguably surpassing it in many ways. Ryan Gosling is replicant cop K, tasked with tracking down what appears to be an android born from a human/replicant pairing. Is he hunting himself? Perhaps renegade Blade Runner Rick Deckard (Harrison Ford) knows. Visually stunning, thematically ambitious and emotionally cathartic, this is one of the finest science fiction films of recent years.
---
All titles arriving on BINGE in May
May 1
Too Close season 1
Austin Powers: International Man of Mystery
Along Came a Spider
Unpregnant
May 2
Young Rock
The LEGO Movie
Frida
May 3
DC's Legends of Tomorrow
Pose season 3
The Great North season 1
May 4
Pennyworth season 2
May 5
The Real Housewives of New York City season 13
May 7
Million Dollar Listing: New York
May 8
Double Jeopardy
May 11
Jamie: Keep Cooking & Carry On
May 12
Jamie's 30 Minute Meals season 1
May 13
The Hills: New Beginnings season 2
Waterhole: Africa's Animal Oasis season 1
May 14
Life season 1
David Byrne's American Utopia
The Emoji Movie
May 15
The Curious Case of Benjamin Button
The Perfect Storm
May 16
Charm City Kinds
May 18
Snowfall season 4
Hypothetical season 3
May 19
Celebrity Fantasy Homes season 2
Catfish UK
Prodigal Son season 2
May 21
Reunion Roadtrip
Blade Runner 2049
May 23
Selena + Chef seasons 1-2
May 25
Botched season 7
Grand Designs New Zraland season 6
May 30
Bulletproof: South Africa season 3
May 31
Delilah season 1
Life Below Zero season 7
---
See also
* Best new movies and TV series on Netflix Australia
* Best new movies and TV series on Amazon Prime
* Best new movies and TV series on Disney+
* All new streaming movies & series