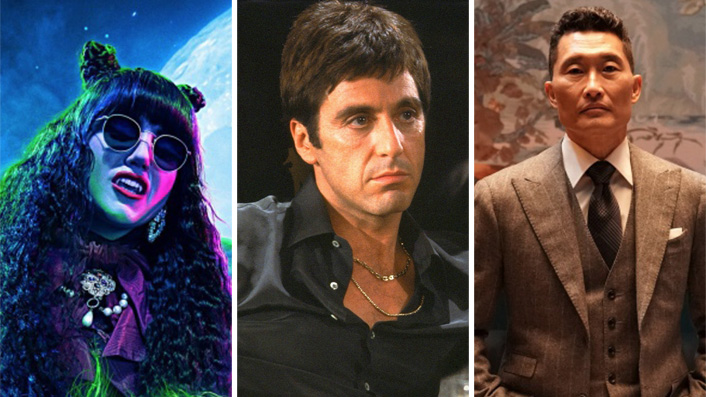 Best new movies and TV series on BINGE: September 2021

---
Each month, new films and TV shows are added to BINGE's library. Travis Johnson presents his picks for titles worth watching. For the full list of everything arriving on the platform, scroll down.
Top Picks: TV

Based on the cult horror-comedy hit from Taika Waititi and Jemaine Clement, this Americanised version is a rare do-over as good as the original. Kayvan Novak, Natasia Demetriou, Matt Berry, and Mark Proksch are four vampires sharing a house on Staten Island, dealing with the idiosyncrasies of the modern world with the help of hapless human servant Harvey Guillén. Hilarity and a string of impressive guest stars ensue.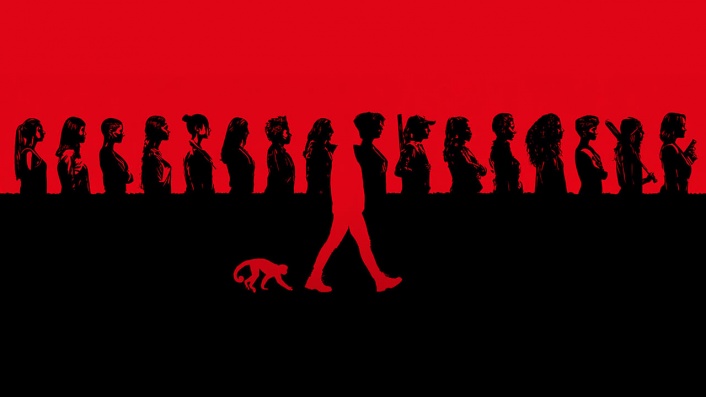 Yorick Brown (Ben Schnetzer) becomes the titular last man when every mammal with a Y chromosome is killed by a mysterious global event, except for him and his pet capuchin monkey, Ampersand. As such, he becomes a high-value asset in the post-manocalypse world, with a variety of factions wanting to get their hands on him.
Based on the critically acclaimed comic by Brian K. Vaughan and Pia Guerra, this promises to be a thoughtful, high concept speculative series about identity and gender. Diane Lane, Olivia Thirlby, and Amber Tamblyn co-star.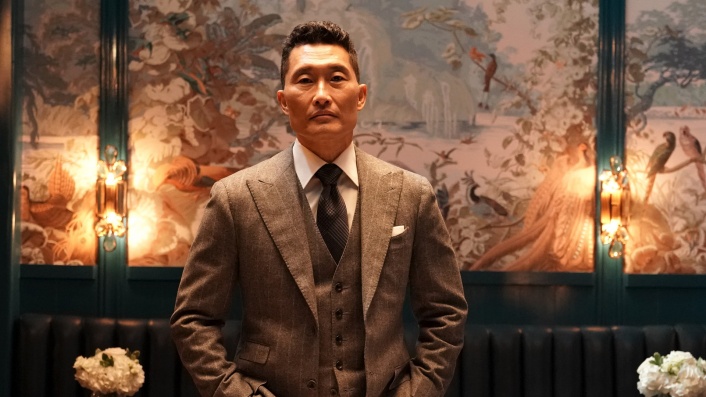 B.J. Novak (The Office, Inglourious Basterds) brings us this half-hour anthology series in which each episode tackles a key moral or societal dilemma of our time: gun control, identity, social justice, sex, capitalism, revenge, love, fame, social media—the works. Novak has assembled an impressive cast for the exercise, including Jon Bernthal, Daniel Dae Kim, Kaitlyn Dever, Lucas Hedges, O'Shea Jackson Jr., Boyd Holbrook, and recently-deceased screen legend Ed Asner—can the show's conceptual ambitions match its ensemble? Cue it up to find out.
Top Picks: Movies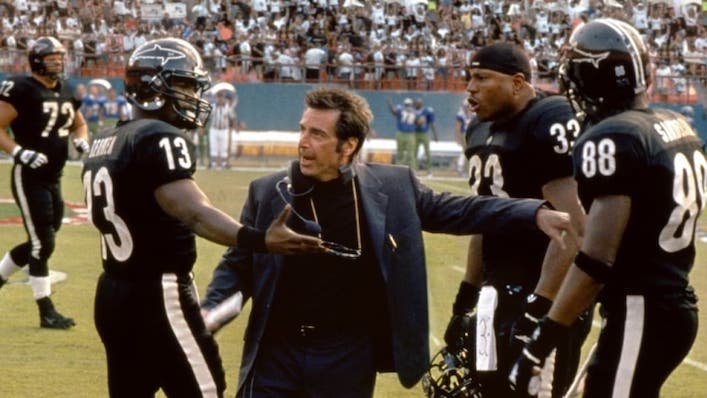 Cinematic provocateur Oliver Stone turns his unblinking gaze on professional football in this bombastic behind-the-scenes look at a crucial season in careers of coach Al Pacino and rookie quarterback Jamie Fox.
Sign up for Flicks updates
With Stone employing the same operatic, frenetic mode with which he framed Natural Born Killers, the locker room politics and on-the-field action are like nothing so much as Shakespeare meets the WWE. All the noise and razzle dazzle will overwhelm some, but veteran fans know that's a feature, not a bug.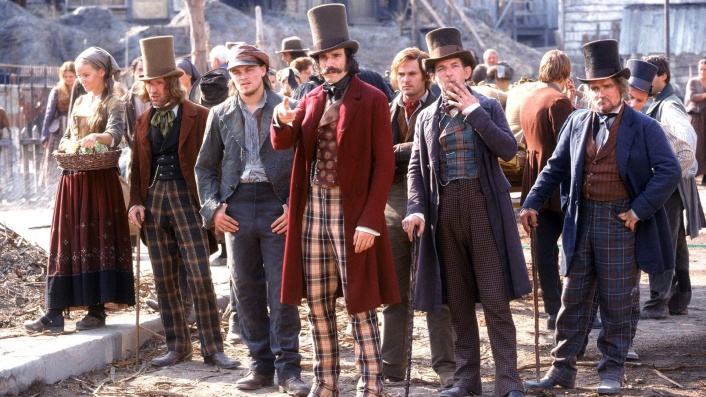 Martin Scorsese's wildly ambitious 19th-century crime epic sees Leonardo DiCaprio's vengeful Amsterdam Vallon gunning for Daniel Day-Lewis' flamboyant gang lord, Bill the Butcher, in order to avenge his late father, Priest (Liam Neeson). Cameron Diaz, Jim Broadbent, John C. Reilly, Henry Thomas, and Brendan Gleeson also strut the mean streets of 1800s New York City, sumptuously recreated in Rome's Cinecittà Studio. Baroque, violent, artful, and ripe for rediscovery.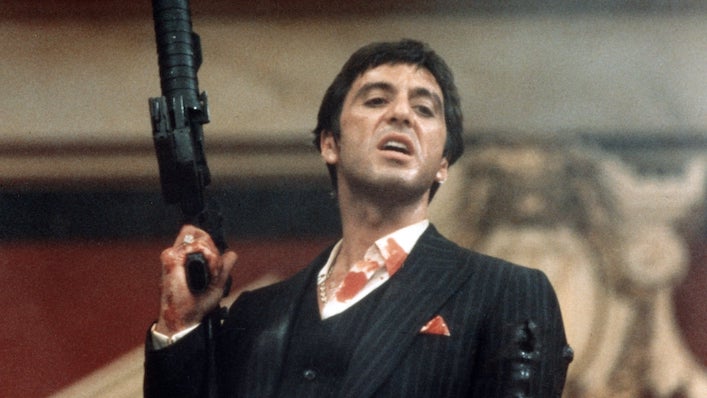 Al Pacino is Cuban refugee Tony Montana, who quickly realises that the quickest way to the top of the heap in '80s Miami involves a lot of violence and a mountain of Peruvian Marching Powder. Brian De Palma's remake of the old 1932 gangster flick is meant to be a cautionary tale, but Pacino's ferocious performance and the tacky-glam lifestyle to which he ascends reads aspirational to most, even when the film underlines that a life of crime leads to a shotgun blast in the back.
---
All titles arriving on BINGE in September
September 1
Defiance: Seasons 1-3
NYC Epicenters 9/11 – 2021 ½, Season 1
I Am Gen Z
Hey Duggee: Season 3
Brittany Murphy: An ID Investigation
September 2
Becoming Cary Grant
September 3
What We Do In The Shadows: Season 3 Premiere
Million Dollar Listing: Los Angeles, Season 13
Seeking Sister Wife: Seasons 1-2, season 3 premiere
Ice Vikings: Season 1
Night School
Pacific Rim Uprising
September 4
Honest Thief
September 5
Any Given Sunday
September 6
Love Crimes of Kabul
September 8
Impeachment: American Crime Story, Season 3 Premiere
Project Bakeover: Season 1
Darcey & Stacey: Season 1
September 11
Gangs of New York
September 13
2021 MTV Video Music Awards: Main Show
Scenes From A Marriage: Season 1 Premiere
September 14
Y: The Last Man, Season 1 Premiere
September 15
Sarah 101: Seasons 1-2
September 16
The Great Pottery Throw Down: Season 4
Storage Wars: Season 13
September 17
The Premise: Season 1 Premiere
Motorbike Cops: Season 1
I Am Paul Walker
A Star Is Born
Crazy Rich Asians
Shrek Forever
Teen Titans Go! To The Movies
September 19
Scarface
Lego DC Batman: Family Matters
September 20
The 73rd Annual Primetime Emmy Awards
30 Coins: Season 1
WWE Content 2021
September 21
Obama: In Pursuit of a More Perfect Union, Season 1
September 22
The Family Chantel: Season 1
September 23
Doom Patrol: Season 3 premiere
September 24
Girl
Blockers
September 25
Lorenzo's Oil
September 26
My Best Friend's Wedding
September 28
Taskmaster: Season 11 Premiere
September 29
Vanderpump Rules: Season 9 Premiere
Making a Monster, Season 1
In the Same Breath
Small Town News: KPVM Pahrump, Season 1