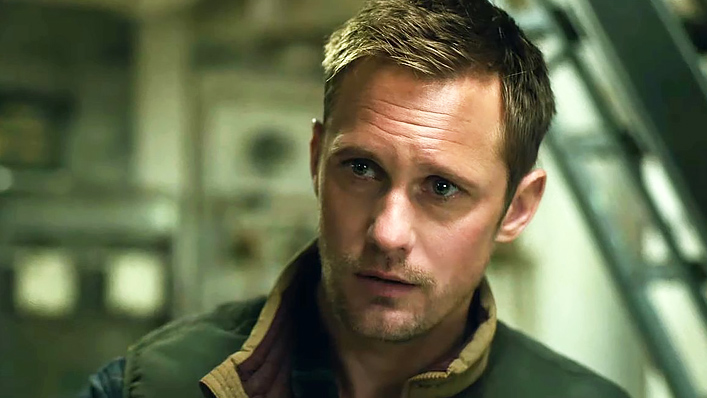 An ode to Alexander Skarsgård and his unique ability to play seductively slimy men

---
With the HBO darling cast in another nasty role for Succession's upcoming third season, Cat Woods asks: how is Alexander Skarsgård so good at being bad? We dive deep on this seductively slimy actor, a lovely guy IRL by all accounts.
Along with used car dealers, real estate agents and drug dealers, surely entrepreneurial tech billionaires rank as the least likeable characters on earth (or in space, of course). When Alexander Skarsgård joins the third season of Succession (which premieres on Foxtel next month) he will portray Lukas Matsson, a billionaire tech founder and CEO.
While there's no absolute certainty that Matsson will be an egoistic, acquisitive schmuck, it's likely. The evidence is strong, if you take a look at the recent slimeball roles Skarsgård has won a loyal following, critical praise, and awards for.   
Skarsgård is unique in his ability to play horrible men and yet maintain a reputation for being extraordinarily nice. He's an actor who can branch across TV, film, and theatre, inhabiting roles as varied as his loveable but savage vampire in True Blood, to a violent, deranged husband on Big Little Lies. His most unique talent is in playing entirely, fundamentally cruel, violent, sadistic men and remaining beloved off-screen. Finding the humanity in such wretched characters is quite incredible.  
His other trump card is being able to segue between film and TV, playing to the nuances of both. On the big screen, he can be enormously dramatic as the heroic Tarzan (The Legend of Tarzan) or hilariously self-effacing, as in his first US movie role (Zoolander). His TV persona is also dramatic and compelling, without being ostentatious or chewing up the scenery. He is a team player, bringing out the best in his co-stars and genuinely embodying the character he's playing.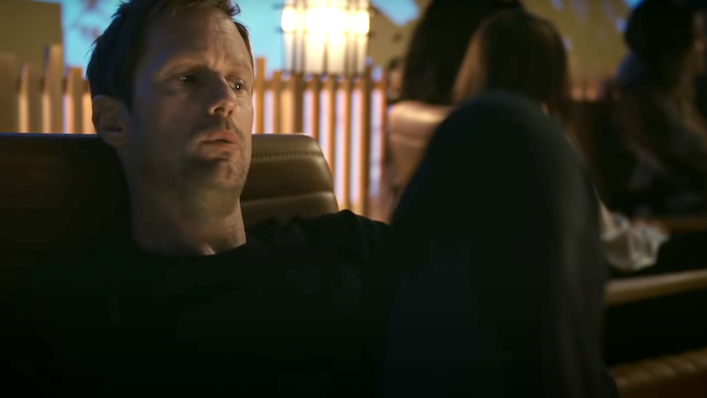 His Emmy and Golden Globe award-winning role as Perry Wright, the abusive husband to Nicole Kidman's Celeste in Big Little Lies was horrifying, but strangely captivating. When he turned on the charm, it was easy to believe momentarily that he was not a rapist brute, but a damaged man in need of help. Momentarily.  
Big Little Lies, in my opinion, is the highlight of Nicole Kidman's acting career. She draws all eyes solely to her in every scene she's in, unless Skarsgård is also on screen. They are equals in the sense of both being physically captivating and entirely convincing as individuals and a couple. They will again be co-stars in film The Northman, due in 2022. Viewers would justifiably be hungrily anticipating another pairing of these two powerhouse performers.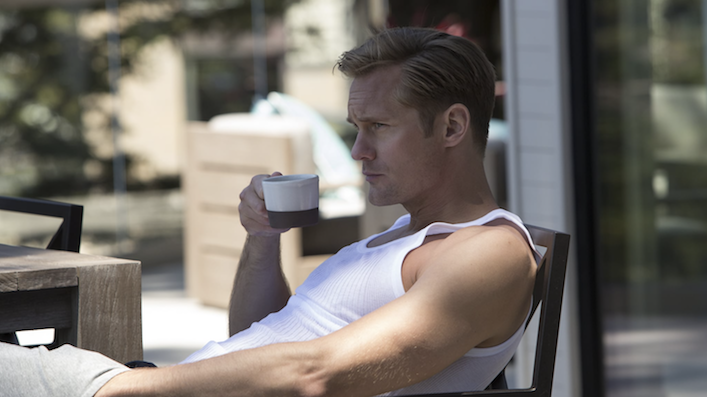 Skarsgård has not only complemented the best of Kidman's dramatic skills, but proven himself to be the perfect co-star to women, generally. His gothic, seductive vampire-bar owner Eric Northman in True Blood brought out the darker side of Anna Paquin's Sookie Stackhouse. As violent and unpredictable as Eric proved to be, there was always a knowing smile lurking, a softness behind the  muscular, chiselled good looks, that made him catnip for both Sookie and viewers. The same qualities made him irresistible opposite Florence Pugh's Charlie Ross as Israeli intelligence officer Gadi Becker in The Little Drummer Girl.
How does he remain so likeable, so popular, while playing such vile characters? The very obvious fact that he's physically beautiful helps, of course. But the intelligence, humbleness, and articulacy in his many interviews and speeches suggests he's genuinely a wonderful human. His Emmy speech upon winning Best Supporting Actor for his role in Big Little Lies in 2017 is a case in point. Not only did he take his mother as his date, he acknowledged and thanked the "incredible women" in his life, and "the ladies of the show—thank you for making this boy feel like one of the girls."
Kidman has been outspoken in her admiration for Skarsgård. She became gorgeously flustered on the Graham Norton Show when talking about him. "I kissed my husband, too!" she declares, when the image of her kissing Skarsgård upon their Emmy win fills the screen. Women (and men) everywhere swooned. We understood. When he told GQ in 2010 that Anna Paquin was "like a sister to me", we swooned too.  "Those love scenes take quite a bit of acting, actually," he continued. "A lot of acting."
Skarsgård is hilarious too, which perhaps is what earns him the trust of viewers who follow him show-to-show, movie-to-movie. His ridiculous, naïve Travis Stubbs in On Becoming A God In Central Florida is the cause of his wife Krystal's (played by the inimitable Kirsten Dunst) desperation and downfall. As the recruiter for a pyramid selling scheme, he unwittingly consigns his wife and daughter to the malevolent FAM organisation. Somehow, he's still laugh-out-loud funny and endearing.
alexander skarsgard being funny in succession is actually going to heal me and restore my health

— cielo (@cielosplaylist) September 18, 2021
It's likely that as Matsson in Succession, he will forego being funny for being ferocious. The odds are on that viewers will be drawn to him on and off screen, whatever character he's playing, though. There's just something about Skarsgård.