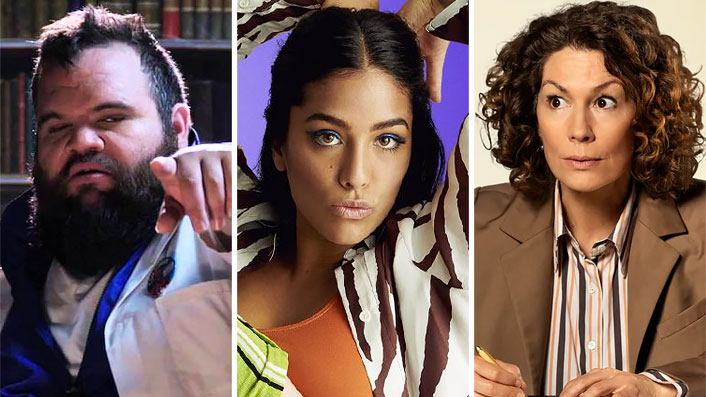 5 hilarious Australian comedies streaming for free on ABC iview

---
In the mood for a rib-tickler? Check out these homegrown comedy shows, now streaming on ABC iview.
Despite a global pandemic, hefty competition from streaming services and the teensy issue of $84 million in budget cuts over 2019 to 2022, the ABC still manages to pump out a great quantity and quality of homegrown Aussie humour.
We've picked out just five of the boldest Australian comedies now available to stream for free on iview. Whether they're the best in gut-busting six-episode binges, or long-running satire and sketch shows, you'll find something worth smiling about below. Even if it's just the fact that you got these laughs totally free (well, technically you paid for them in some small part via your taxes. So…thank you.)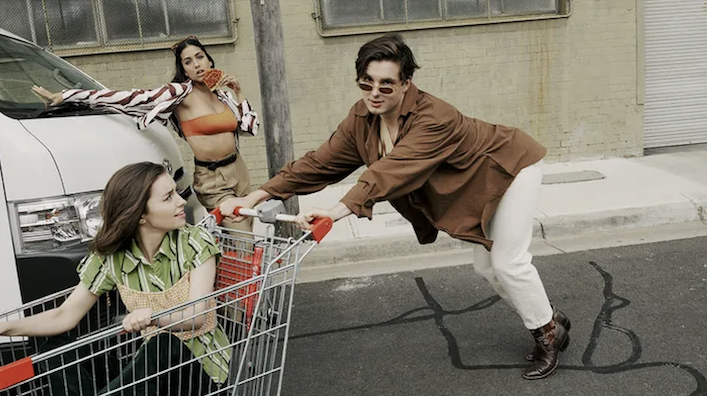 The question of 'unlikeable' characters has plagued TV writing for a while now; can we really watch season after season of characters who drive us absolutely nuts with their terrible decision-making and selfishness? After watching and loving Girls, Sex And The City, and Search Party, the answer is a resounding YES, and new Aussie comedy Why Are You Like This is our nation's own big unapologetic response.
Starring Olivia Junkeer, Wil King and creator Naomi Higgins, Why Are You Like This follows three Melbourne desperados as they grapple with love, work and identity over six cringe-inducing episodes. It's a short yet salty-sweet series that will definitely make you wince with relatability.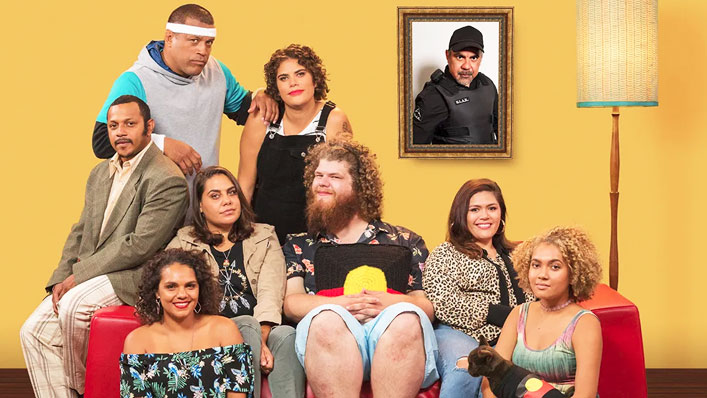 As a format, sketch shows are innately hit and miss, but Indigenous series Black Comedy beats the odds with its consistently hilarious race-centric skits. One of my all-time fave sketches is in season three's third episode, where colonisation adds a whole new level to a friendly family game of Monopoly (I knew that game was bloody rigged from the start).
The cast and crew are a who's-who of Australia's greatest Indigenous talent, from Wayne Blair and Nakkiah Lui to guest appearances from Christine Anu, Shari Sebbens, Meyne Wyatt and Miranda Tapsell. With its fourth season released last year, Black Comedy has already built up a slew of flamboyant characters and agonisingly real sketches. Despite its specificity to Aboriginal experiences, the show proves that laughter is a universal language.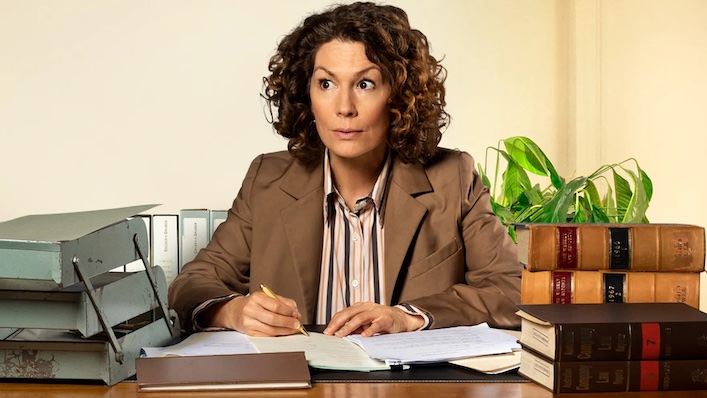 A 'fall from grace' is typically a great comic set-up; judging from the success of Succession, Arrested Development and Schitt's Creek, it would seem that we love to laugh at hoity-toity characters fumbling their way downwards into pleb society. In Fisk, Kitty Flanagan plays a high-end lawyer whose life falls apart, forcing her to take an unglamorous job dealing with dead people's estates in a small suburban firm.
So far the show has been praised for its terrific supporting cast, including Julia Zemiro, Marty Sheargold and Aaron Chen, as well as its rapid-fire dialogue. With beloved Aussie comedians arriving as new offbeat clients in each coming episode, this series is definitely, as its poster proclaims, "not another glamorous legal show."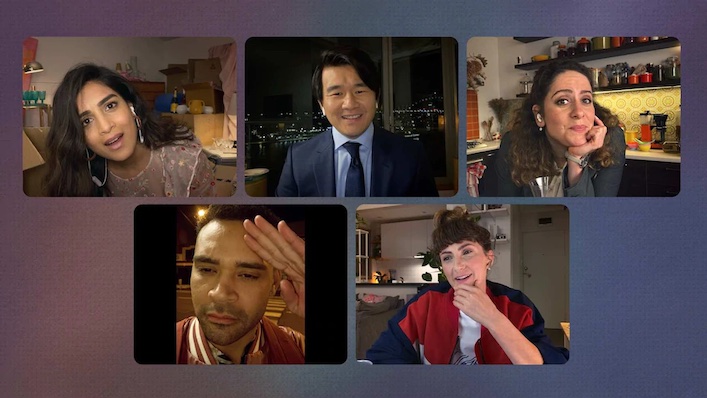 By now the words 'virtual happy hour' probably strike fear into the hearts of post-Corona Australians, making Retrograde something of a 2020 time capsule to revisit in years to come. All the cringe and yearning connection of the lockdown is made into heartfelt comedy in this six part comedy, a great friendship simulator if you ever happen to miss the days of Zoom conferencing.
As a group of 30-something friends meet up week after week at a virtual bar, we hear about everything from quarantine to catfishing, with themed meet-ups of a trivia night and a 'feminist icons dress-up party' devolving into comedic chaos. The show was made extremely quickly during the first half of 2020, and premiered on the eve of Melbourne's second wave of lockdowns. It's not hard to imagine the social vibe of the humour making some lonely locked-in comedy fans feel a lot less alone, even now.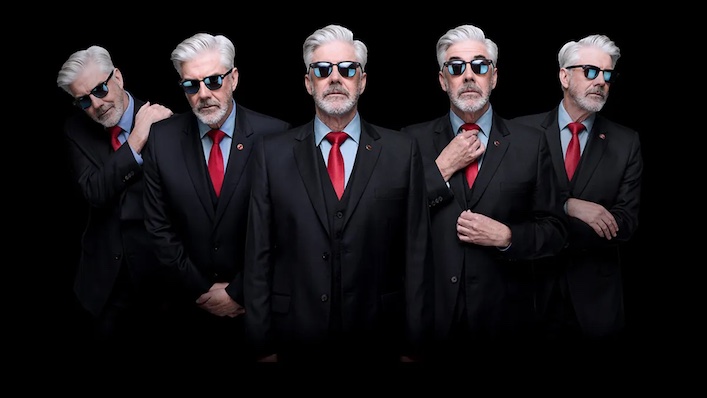 The jokes basically write themselves in Shaun Micallef's Mad As Hell, Australia's answer to the late-night political satire of Jon Stewart and Stephen Colbert. Okay, yes the show has a genius staff of writers and chameleonic stable of actors, but there are also segments in which Micallef can just let Australian politicians do all the hard work for him, as with the long-running Bill Shorten's Zingers installments.
After 12 seasons and last year's 'Pagan Holiday Special', it's heartening that the show's blend of utter silliness and cutting analysis of news media can still go from strength to strength, winning an AACTA in 2020 for Best Comedy Entertainment Program. Without a show like this on TV, we may have no other recourse but to stick our heads out the window and yell, "I'm mad as hell, and I'm not gonna take this anymore!"