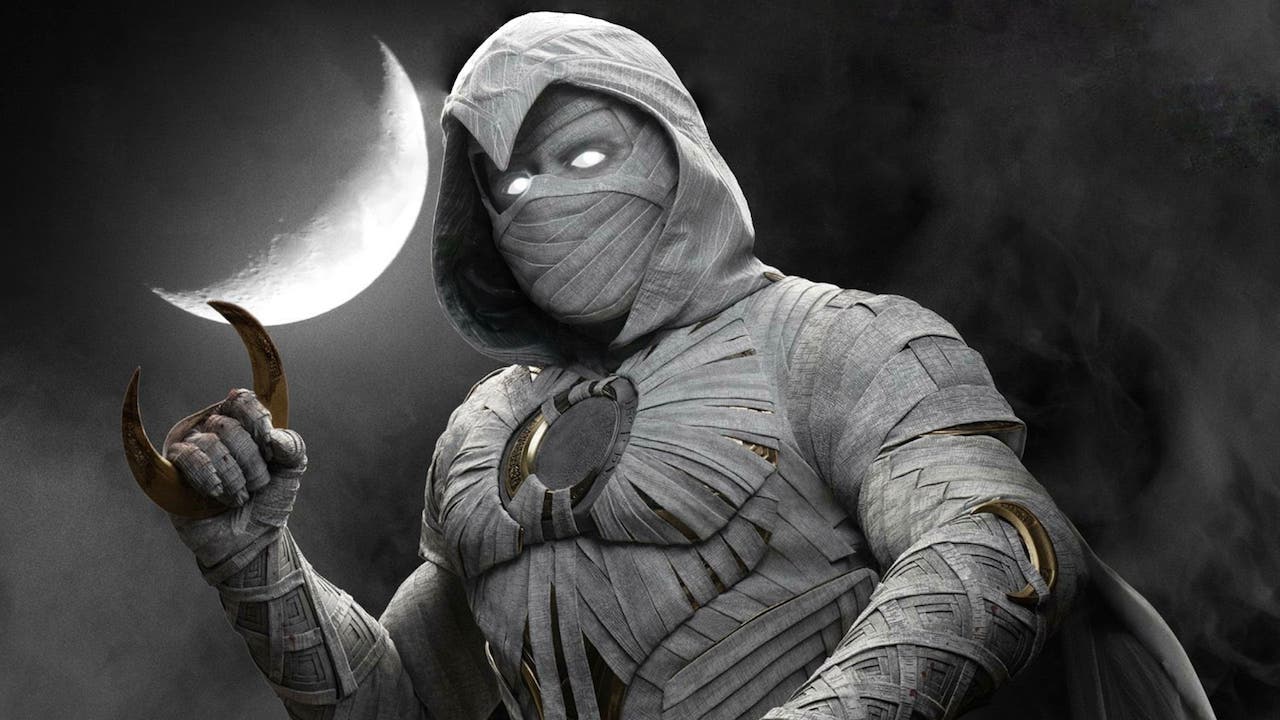 12 things to know about Moon Knight before he eclipses your Disney+ screen

---
Oscar Isaac is a huge star—his MCU character Moon Knight is more of a C or D lister, to be perfectly honest. All that should change when the Card Counter actor steps into the multi-faceted new heroic role on March 30, in the six-episode first season of Moon Knight.
Here's our rundown of everything we know so far about the show, from just how Isaac and Ethan Hawke got involved to some of the most tantalising qualities of the comic-book character we can't wait to see in action.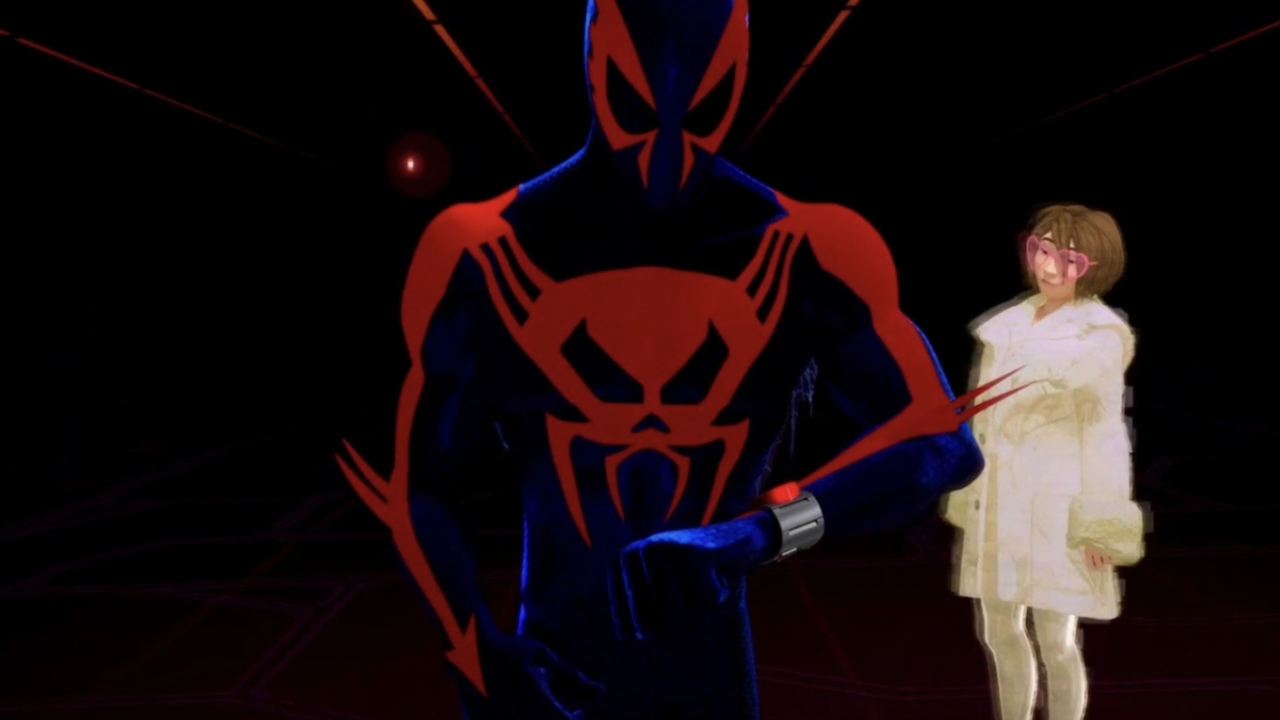 1. It's the bajillionth time Isaac has had a crack at the hero game
Isaac was unrecognisable as the titular blue bad guy of X-Men: Apocalypse, and continues to voice another MCU character from the awesome Spider-Man: Into The Spider-Verse. You'll only know that if you stuck around for the film's credits, where Isaac's Spider-Man 2099 pointed at a 1960s Spider-Man for a few hilarious minutes, and he'll get more of the spotlight in the upcoming sequel.
On Disney+ his biggest hero role so far is definitely Poe Dameron, the under-utilized maverick of the recent Star Wars sequel trilogy. Isaac has gently suggested that he was disappointed with the character's trajectory, saying at a Deadline panel that he would only return to the role if he "needed another house or something". Yeesh.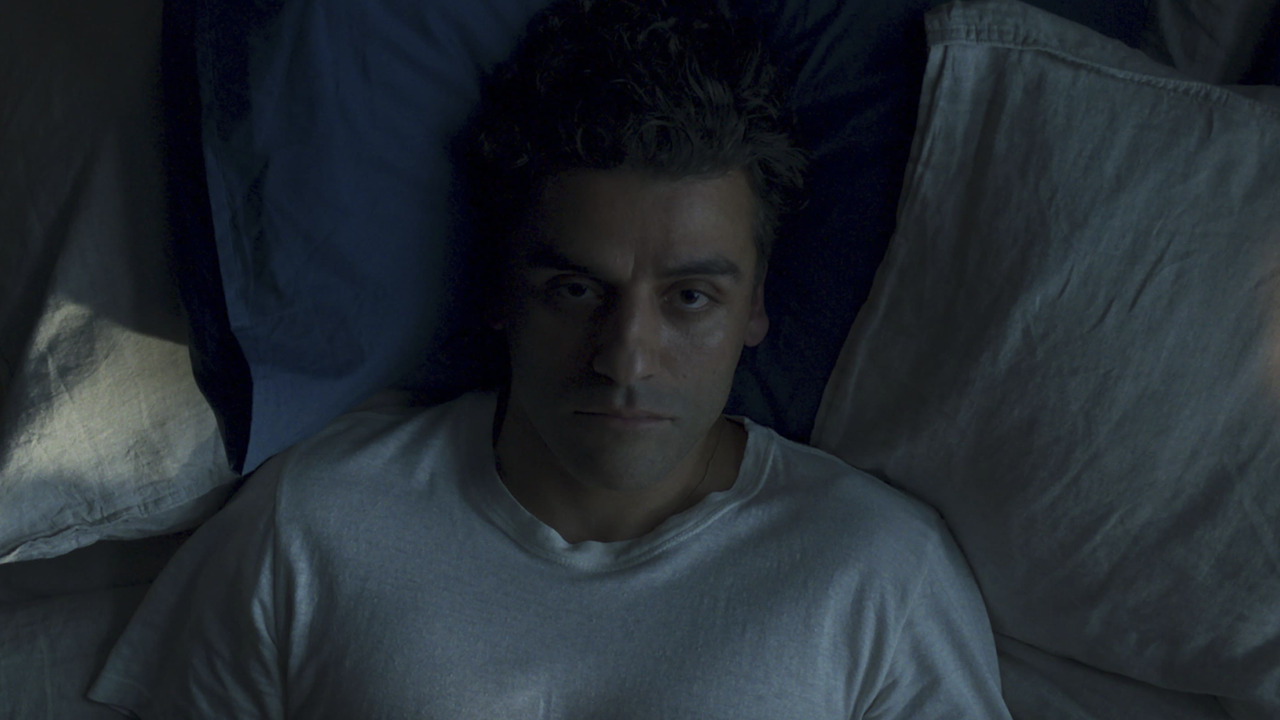 2. He compares the series to Iron Man, as a "legitimate character study"
Taking that above point into account, you might be surprised that Isaac was convinced to play another not-so-popular Marvel character. "In a way it was a test", he said to Empire Magazine; "Do they want me to bring my creativity to this, or do they want a company man who will do whatever they say?"
The clincher seems to be that Moon Knight is an individual character study, and Isaac claims that it's the studio's first and best since it all began with Iron Man back in 2008.
View this post on Instagram
3. He's not just playing the title character—Moon Knight has a bunch of alternate identities
…and what a character/s to study! We first meet the nervous Steven Grant, a lowly gift-shop employee who keeps seeing visions of another life, another consciousness. Plagued by his dissociative identity disorder, Isaac's roles also include badass mercenary Marc Spector, and the white-masked Mr. Knight, who you can meet in the Insta post above. Dapper guy.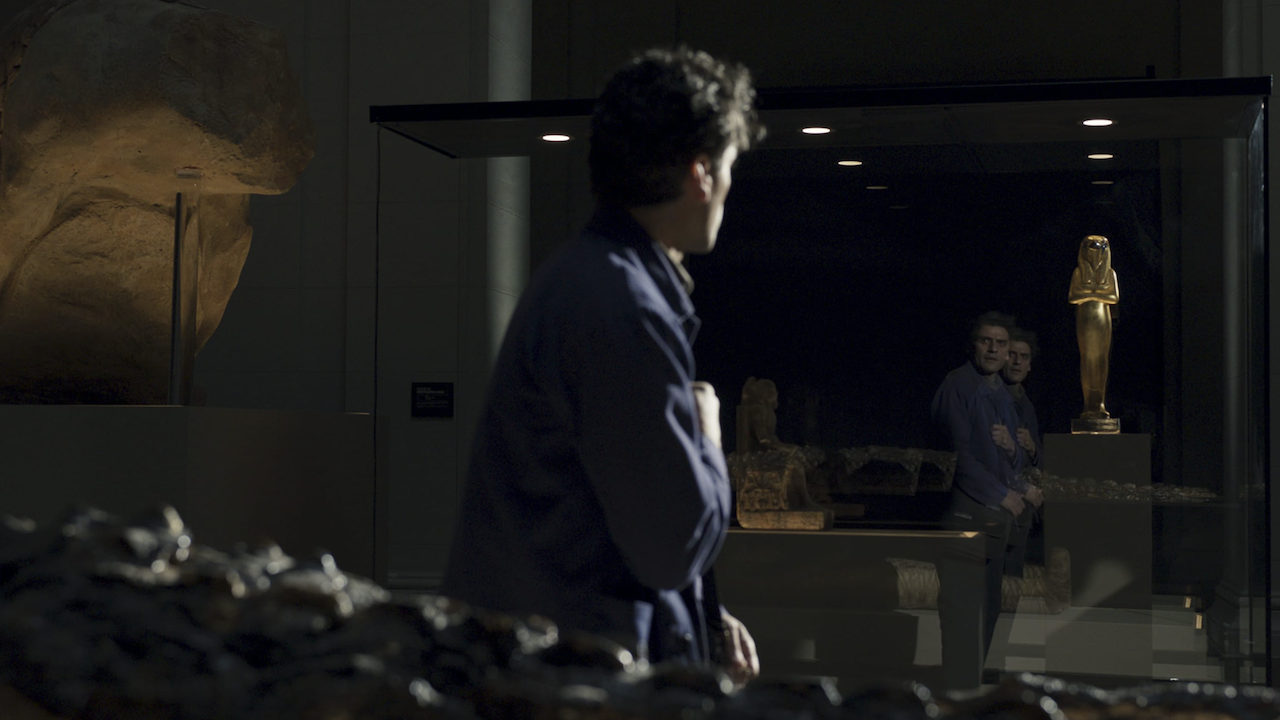 4. It's still unclear whether Moon Knight even has any mystical powers
The supernatural force controlling all those personalities is Steven's/Marc's connection to the ancient Egyptian moon god Khonshu, voiced by legendary Amadeus Oscar-winner F. Murray Abraham. The first trailer for Moon Knight gave us some eerie glimpses of this masked-up deity, and Isaac getting mystically clad in his superheroic, mummy-esque outfit, eyes blazing white.
Sign up for Flicks updates
What exact powers does Khonshu bestow on his poor conduit? Is it all just in his head? We don't quite know yet: in the comics, he's basically like a white-costumed Batman with DID, relying more on tactical skills and high-tech than any actual supernatural abilities. We're guessing that this iteration will have mystical visions and enhanced speed and strength based on lunar phases, as some newer comics have added, but nothing near the omnipotent magic powers of characters like Doctor Strange or Scarlet Witch.
5. That moon thingy he's holding is called a "crescent dart"
Here's another way that Moon Knight is taking a leaf out of Batman's well-worn playbook: getting a sharpened little weapon made that looks kinda like the symbol of your whole theme. Bruce has his Batarangs, Marc has pointy crescent darts as his weapon of choice.
Moon Knight pic.twitter.com/QIObY3BZUX

— CBM Shots (@CBMshots) March 5, 2022
In the comics, these nifty little things were designed by Hawkeye and made of adamantium…the same stuff as Wolverine's claws. Hmmm.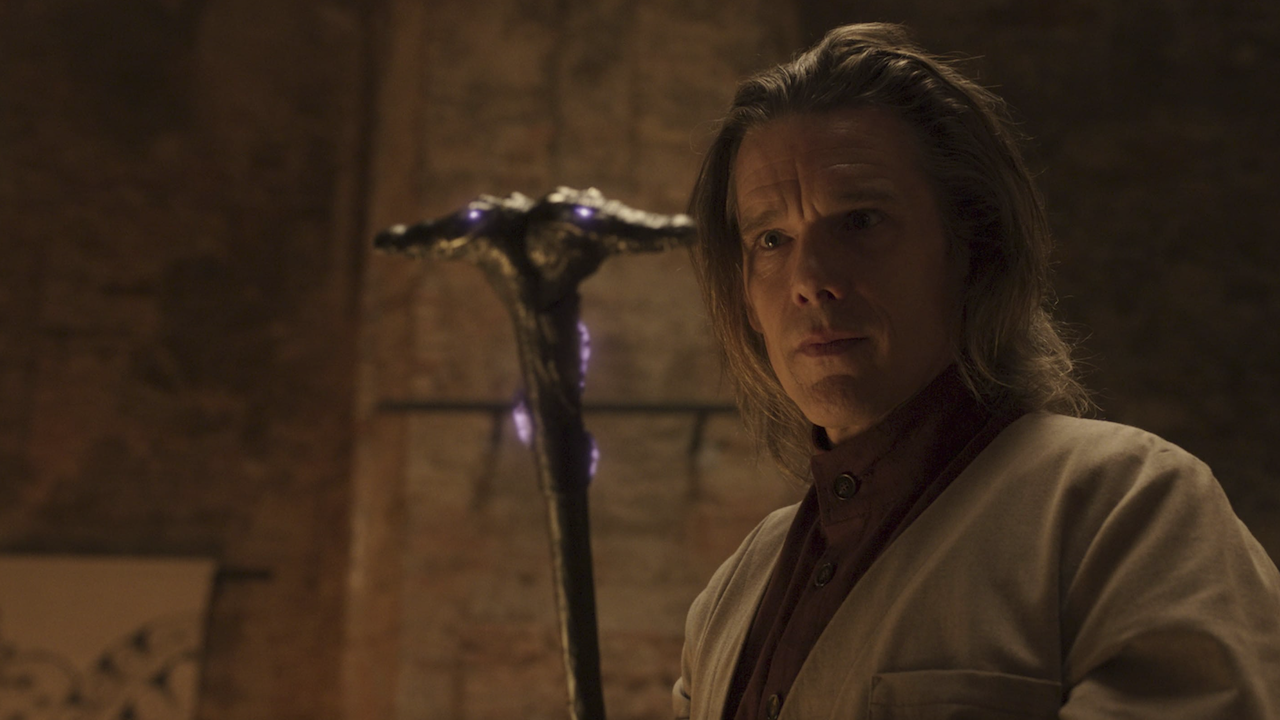 6. Ethan Hawke modelled his religious baddie on David Koresh
It's taken a while for the MCU to rope indie-cinema darling Ethan Hawke into the fold, and it seems a compelling villain role was all it took. The Before Trilogy star will appear as Arthur Harrow, a zealous cult leader who encourages Marc/Steven to embrace his dark side. In a late-night interview, Hawke confirmed that his bad guy took inspo from doomed Branch Davidians cult leader David Koresh, as well as Fidel Castro, the Dalai Lama, writer Leo Tolstoy and psychiatrist Carl Jung: what a mixed bunch of thinkers.
7. Hawke and Isaac seem to be close buddies, before and after filming
The boys cheer and hug each other in the reaction video above, a cute OTT response to Isaac's hero showing up for the first time. In fact, Isaac vouched for Hawke to get cast as the series' antagonist, and Hawke has said in return that Isaac was the primary reason for his decision to get involved, comparing the younger actor's performance to Robert Downey Jr.'s franchise-creating role as Tony Stark.
8. That goofy accent is (at least somewhat) intentional
"Please sir, can I have some more?", Isaac jokes at his own line reading in the reaction vid above. In Empire Magazine, the actor said he stands by "the sound of Steven 100 per cent", despite getting some good-natured ribbing about the accent he's chosen for Steven Grant…it is admittedly very reminiscent of a feeble little Dickensian orphan.
I just heard Oscar Isaac's British accent in the Moon Knight trailer and gaw blimey guvnor let's ave a knees up rahnd the old joanna, apples and pears mary poppins.

— KJ Charles (needs to get back to work) (@kj_charles) January 18, 2022
"There are reasons", Isaac promised, elaborating that the voice "is about where Steven's from, where he's living now, and some of his believed heritage. It's not an idea of what Brits actually sound like." Okay then.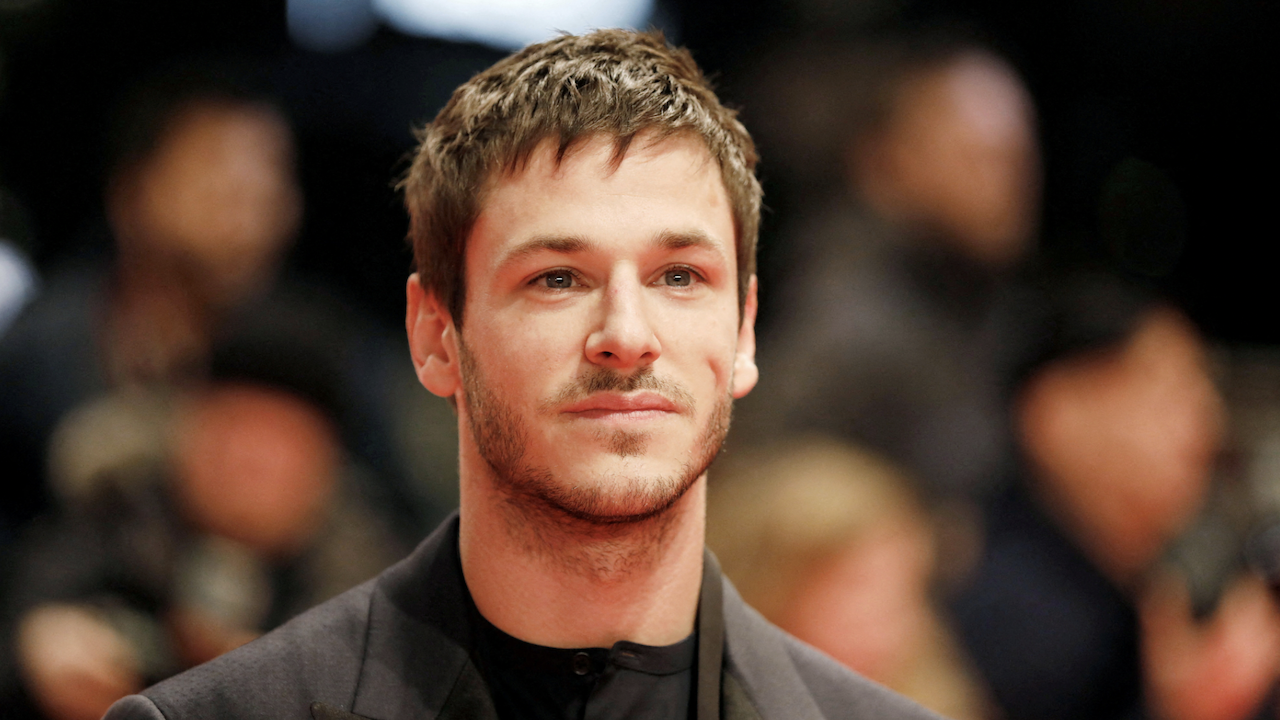 9. The late Gaspard Ulliel will appear as Midnight Man
Tragically, French actor Gaspard Ulliel died in January in a skiing accident: the Saint Laurent and Hannibal Rising star was only 37. It'll be bittersweet to watch him as the villain Midnight Man, alter ego Anton Mogart, in the first season of Moon Knight.
The character is considered to be Moon Knight's negative in every way, a costumed criminal who always attacks at, you guessed it, midnight.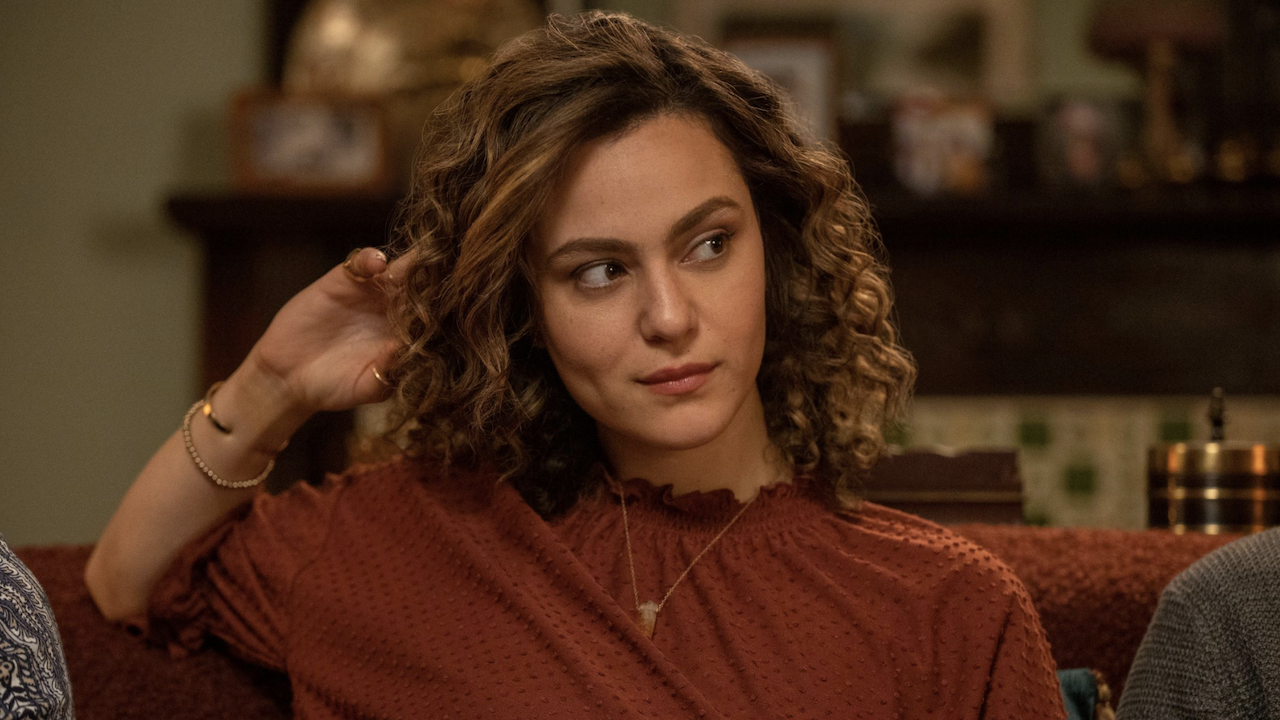 10. There's Egyptian talent on both sides of the camera
Nicely enough for a series drawing on Egyptian mythology, Marvel has recruited Egyptian director Mohamed Diab to tackle the majority of Moon Knight's six episodes. Diab's films are grim political and criminal thrillers focusing on the revolution of his native country: this should be entirely different to the rest of his output.
Egyptian-Palestinian star May Calamawy will play Layla El-Faouly, a mysterious woman who has a past with Marc (but not Steven!). You might recognise her as the put-upon sister of Ramy in the show of the same name: here she'll get to flex her action muscles, after making us laugh and cry in that Islamic comedy series.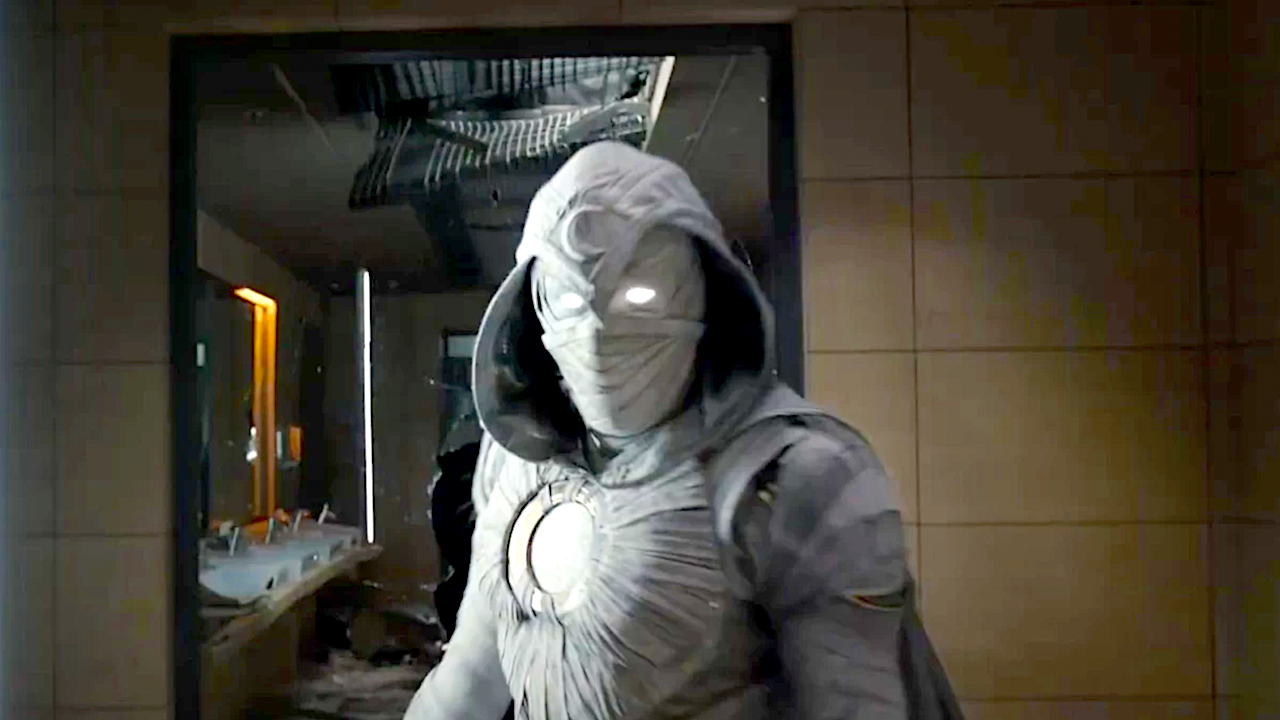 11. Sci-fi auteurs Justin Benson and Aaron Moorhead also direct a few episodes
If you've seen The Endless or Synchronic, you'll know Benson and Moorhead are a filmmaking team worth watching: they've been quietly pumping out low-budget, high-concept features for a while now. Although Diab is helming four of Moon Knight's episodes, Benson and Moorhead co-direct the other two, certain to bring a gritty, street-level punchiness to the proceedings.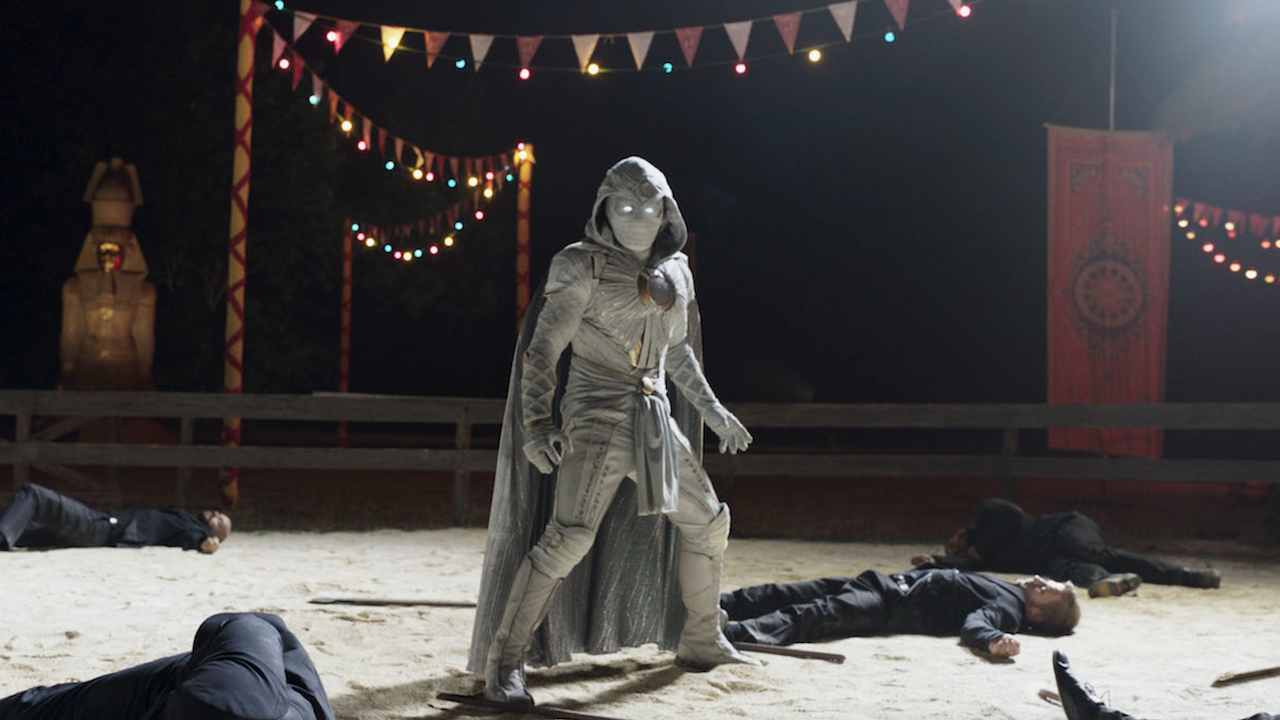 Marvel's head honcho Kevin Feige has said that Moon Knight won't back away from showing some graphic, fist-meets-face combat…much like the celebrated yet sadly cancelled Daredevil series. With Marvel's shows for Netflix recently making the big move onto Disney+, it might be time for fans of Daredevil (or Jessica Jones, or Luke Cage, or Punisher…not Iron Fist, let's be real) to get their hopes up for an extended TV universe revival. After all, Isaac's troubled urban crimefighter could easily blend into the 'Marvel Knights/Marvel street-Level Heroes' crew.