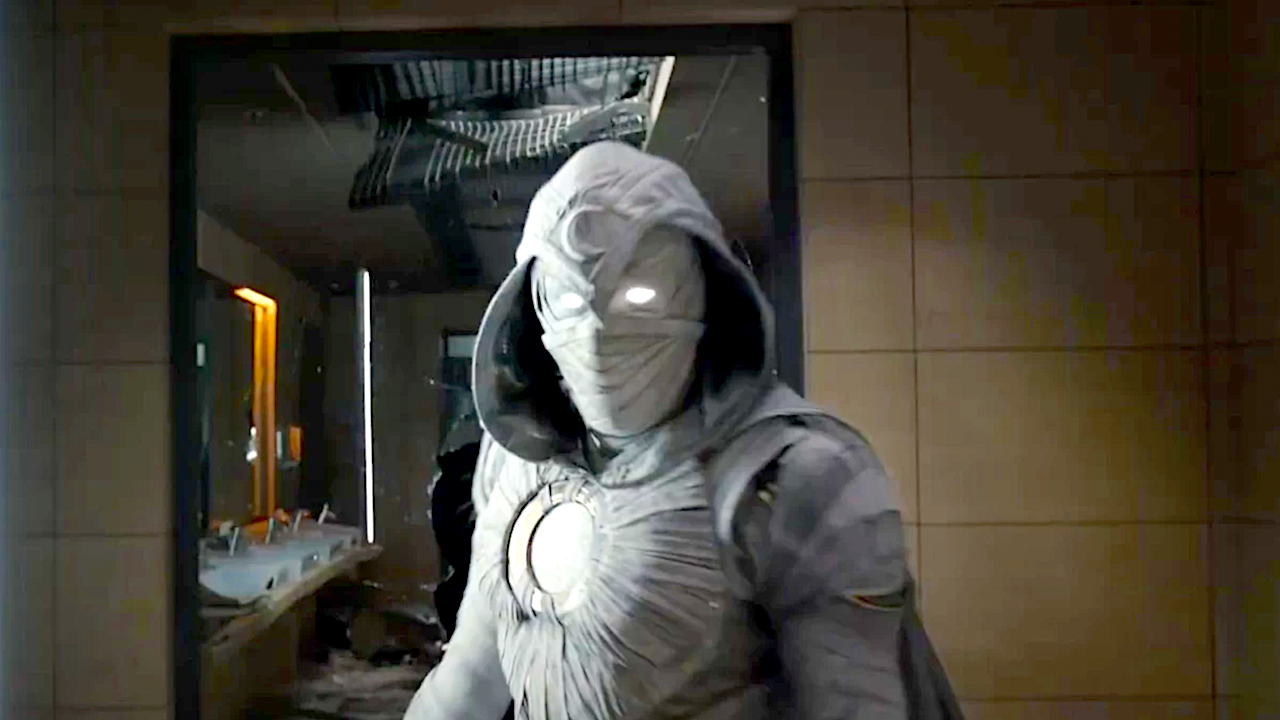 Embrace the chaos: trailer and release date for Marvel's Moon Knight

---
Moon Knight has never been a standout figure in the MCU's A-team. He ranked a weak 49th on IGN's list of the Top 50 Avengers, and might seem like some lazy combo of Doctor Strange and Venom to those of us who don't know better (i.e. me, the majority of viewers).
All that might change in March, with the release of Marvel's Moon Knight TV series. The official trailer below suggests some unique new spins on the psychic torment of being a superhero, and Oscar Isaac is always worth tuning into Disney+ for—even if he's trying out a very risky, Tom Hardy-esque British accent.
"I can't tell the difference between my wakin' life and dreams", Isaac's hero worries, smashing some mirrors and seeing dark visions of himself in others. Even before taking on the mystical abilities of the Egyptian moon god Khonshu, things are pretty shaky for Isaac, his dissociative identity disorder flitting between personalities (is his name Marc or Stephen?).
The Scenes From A Marriage actor has a bit of experience with that, actually, having played two Marvel characters in the past—he's voiced Into The Spider-Verse's Spider-Man 2099, and was all clagged up with prosthetics as X-Men baddie Apocalypse. Moon Knight should give him more opportunity for performance: falling out of trucks, off cliffs, leaping over rooftops…
The Superbowl trailer below even gives us a little extra footage of Ethan Hawke's villain, a long-haired cult leader named Arthur Harrow.
Marvel's TV series for Disney+ have so far relied on a fair amount of viewer recognition, going deeper into the mythologies of Loki, Scarlet Witch, and Captain America's best buds. But with Moon Knight and the upcoming Ms. Marvel, there are fresh new faces arriving in the small-screen storytelling universe.
Don't count out a bunch of big-league MCU cameos, however: Isaac could make a nice team with the Multiverse of Madness gang, perhaps tagging in some trippy Egyptian god support when the gang's stretched too thin. That is, if he's not catching up on some much-needed zzz's at the time.