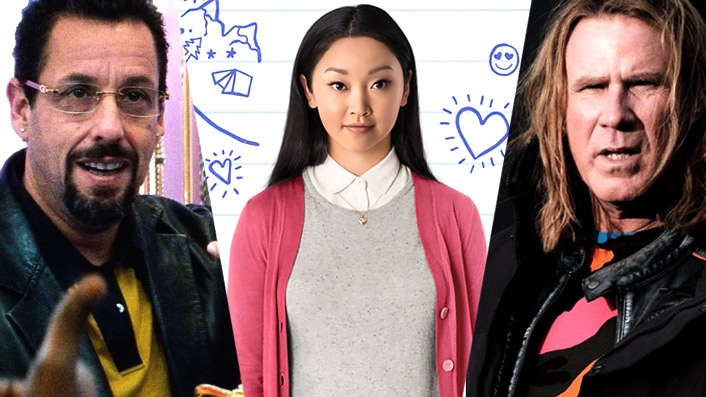 10 Netflix original films to look out for in 2020

---
In recent years Netflix has transformed into a filmmaking juggernaut, luring some of the best talent in show biz. From eerie remakes to high concept comedies, critic Sarah Ward picks 10 original Netflix films to look out for this year.

With more 2020 Academy Award nominations than any major studio, two of the most talked-about movies of last year – aka Oscar heavy-hitters The Irishman and Marriage Story – and an ever-growing slate of original features, Netflix (see all new movies on Netflix) has become a sizeable filmmaking force. It also pumps out far too many by-the-numbers Christmas-themed films, too, but some of the most exciting movies of the past few years have still benefited from the streaming platform's support.
This year, that looks set to remain the case. The streamer will bring one of the best films of the last year to Australian audiences, serve up a sequel to one of its beloved hits and team up with many a high-profile filmmaker.
Eerie remakes, high-concept comedies and the return of a visionary creative – here are 10 Netflix originals to add to your 2020 must-see list.
Sign up for Flicks updates
The Safdie brothers (aka Josh and Benny) don't make easy, cosy films. As Daddy Longlegs, Heaven Knows What and the Robert Pattinson-starring Good Time all demonstrated, their features bristle, buzz and jitter. They make stress, tension and anxiety feel like they're oozing from the screen – and Uncut Gems thoroughly fits the bill.
In one of his best-ever performances, Adam Sandler is electric as a New York jeweller trying to sell a valuable black opal, attempting to get it back from real-life basketball Kevin Garnett and endeavouring to bet his way out of his existing gambling debts. Relentless from start-to-finish, and paired with a pulsating synth score, it's a thriller masterpiece.
Following in Alfred Hitchcock's considerable footsteps isn't an easy feat, but fellow British filmmaker Ben Wheatley is giving it a try. Slotting onto his resume between 2018's Happy New Year, Colin Burstead and next year's Tomb Raider sequel, the director of Kill List, Sightseers and High-Rise is bringing Rebecca back to the screen.
Adapting Daphne du Maurier's acclaimed novel, the film has enlisted Armie Hammer, Lily James and Kristen Scott Thomas to re-enact the gothic tale about a young woman, the widower she marries and the spectre of his dead first wife.
Charlize Theron in action mode is a sight to behold, as Atomic Blonde showed so commandingly. With The Old Guard, the Oscar-winner is in the same territory. Based on the graphic novel of the same name, and co-starring If Beale Street Could Talk's KiKi Lane, the film focuses on a pack of immortal mercenaries.
Gina Prince-Bythewood sits behind the camera, directing her first feature since 2014's excellent Beyond the Lights, while Matthias Schoenaerts and Chiwetel Ejiofor also rank among the cast.
Netflix's big surprise 2018 hit came in the form of teen romance film To All the Boys I've Loved Before, which adapted the young adult novel of the same name. It firmly stuck to a formula, but also boasted undeniable charm as it charted the love life woes of high schooler Lara Jean Covey (Lana Condor) – as sparked by letters written to boys she once had crushes on.
Given that two more books exist in the same series, two more streaming sequels were inevitable. The first, following Lara Jean's relationship with Peter (Noah Centineo), hits the platform in February.
David Fincher and Netflix have been getting along swimmingly for years, with three of the filmmaker's last four projects – series House of Cards, Mindhunter and Love, Death & Robots – all made for the platform.
Add his next movie, Mank, to the pile, with the auteur directing a biography of screenwriter Herman J. Mankiewicz. Specifically, Fincher's first feature since Gone Girl will hone in on the scribe's battles with Orson Welles over credit for Citizen Kane. Gary Oldman will play Mankiewicz and The Souvenir's Tom Burke will play Welles.
In 2020, Spike Lee will chair the Cannes Film Festival jury, becoming the first African American to do so. He'll also release his latest film on a platform that the French festival won't let compete in its main competition.
So, Da 5 Bloods won't be winning this year's Palme d'Or. However it will still be telling the tale of four black Vietnam war veterans who return to the country to find the remains of their fallen squad leader – and maybe more. Among the cast: Chadwick Boseman, Delroy Lindo, The Wire duo Clarke Peters and Isiah Whitlock Jr., Breaking Bad's Giancarlo Esposito and Jean Reno.
John Cho stars in the movie directorial debut of Alan Yang, a writer on Parks and Recreation and The Good Place. He was also the co-creator of Master of None and Forever, and an executive producer on Apple's new anthology series Little America.
Cho plays a Taiwanese man who leaves the love of his life – and his established life – behind to move to the US. Hong Kong actor Tzi Ma (Rush Hour, 24, Arrival) plays the older version of the same character, while Twin Peaks' Joan Chen, The Edge of Seventeen's Hayden Szeto and veteran star James Saito (Always Be My Maybe, Modern Love) also pop up.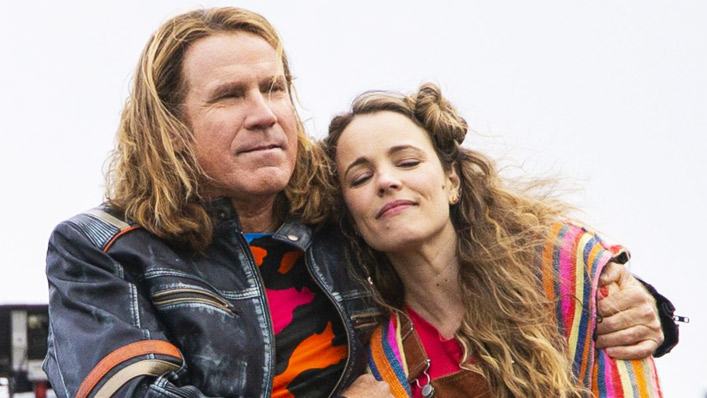 Naturally set around the titular singing contest, Eurovision boasts such a disparate collection of elements that it'll either work or it won't. Let's hope for the former, with Will Ferrell and Rachel McAdams playing Icelandic singers chosen to represent their country at the huge competition.
Pierce Brosnan, Dan Stevens and Demi Lovato also star, while Ferrell co-wrote the script. And, because Adam McKay has moved on from Anchorman and Step Brothers to the likes of The Big Short and Vice, it's directed by Wedding Crashers and The Change-Up's David Dobkin.
In the kind of set-up that Get Out also used to stunning effect, I'm Thinking of Ending Things watches on as a man takes his girlfriend home to meet his parents – with the pair ending up on a considerable detour.
Jesse Plemons, Jessie Buckley, Toni Collette and David Thewlis star, while Charlie Kaufman steps back behind the camera, finally. A master of existential malaise, Kaufman's work falls into its own category – whether he's scripting Being John Malkovich, Adaptation and Eternal Sunshine of the Spotless Mind, or directing Synecdoche, New York and Anomalisa.
Set to premiere at Sundance before joining Netflix's streaming catalogue, Into the Deep examines a brutal and shocking real-life case: the murder of Swedish journalist Kim Wall by Danish inventor Peter Madsen, which took place on his home-made submarine.
Australian director Emma Sullivan was already documenting Madsen's projects at the time. But her debut feature documentary obviously swiftly became a very different film after his vessel sunk, Wall disappeared and her torso washed up. It's all certain to make intriguing viewing.