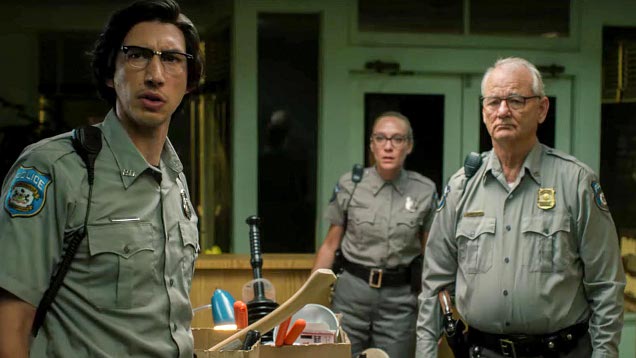 10 films to see at the Sydney Film Festival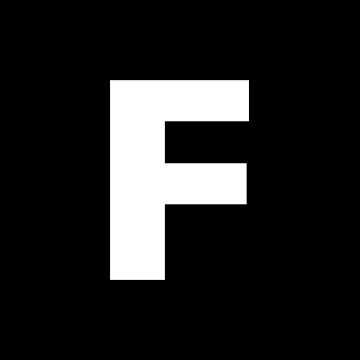 ---
The program for this year's Sydney Film Festival has been unveiled. As usual, there's absolutely nothing any cinema lover would want to see.
Kidding. The very impressive program is pretty bloody huge, with hundreds of films sourced from around the globe. Some of them are small, edgy art films, and others are sure to become big hitters at the box office.
From documentaries about Harvey Weinstein and Adam Goodes to a South Korean thriller and an Australian war movie, we've picked ten highlights.
The descriptions for each of the below films has been taken from the official program, which you can view in full at the Sydney Film Festival website.
The first on the list, the comedy Brittany Runs a Marathon, will have a special 'Presented by Flicks' screening on Friday June 7 (buy tickets here). This clearly makes it the best film of the festival, of the year, and of the known universe.
Sign up for Flicks updates
Brittany's (Jillian Bell, Workaholics, Rough Night) hard-partying lifestyle leads to a diagnosis that requires radical – and hilarious – action. Winner, Audience Award, Sundance.
Sharp-witted and very funny, Brittany (the brilliant Jillian Bell) is nearing her 30s but still has a job that barely covers the bills, goes out partying every night and frequently does things she really shouldn't. A doctor visit reveals that Brittany is overweight and has dangerously high blood pressure. Unable to afford a gym membership, Brittany decides to run around her block. Soon, egged on by her seemingly perfect neighbour and other local runners, Brittany is pursuing the dream of running the New York Marathon…but soon her old tendency to self-sabotage takes hold once again. Unpredictable, and defying convention, Brittany Runs a Marathon delicately balances humour and pathos in a truly triumphant combination.
An emotional and visceral exploration of a key battle in the Vietnam war – pitting 108 young Australian soldiers against 2500 – by Kriv Stenders (Red Dog, Australia Day.
On 18 August 1966, for three and a half hours in a rubber plantation called Long Tan, Major Harry Smith and his inexperienced company, of mainly conscripts, fought for their lives against 2500 seasoned Viet Cong and North Vietnamese soldiers. With their ammunition running out, casualties mounting, and the enemy massing for a final assault, each man searches for the strength to go forward with honour, decency and courage. A tremendous cast – including Travis Fimmel, Luke Bracey, Alexander England, Daniel Webber and Richard Roxburgh – bring the battle and each soldier's heroism vividly to life. An important story of men caught up in a politically unpopular war, whose courage has long been under-acknowledge
Straight from Cannes: Jim Jarmusch's hilarious, philosophical zombie film stars Bill Murray, Adam Driver and Chloë Sevigny as small-town cops battling the undead.
It's hard to argue with The Dead Don't Die's claim to have "the greatest zombie cast ever disassembled". With a roster of stars including Tilda Swinton, Danny Glover, Selena Gomez, Luka Sabbat, Iggy Pop, RZA and Tom Waits, the scene is set for all manner of mayhem. Centerville, population 738, is a close-knit town where not a lot ever happens. A series of unnatural occurrences triggers widespread panic and, even worse, the dead start rising from their graves, with an appetite for living flesh. As ever, the rule "if you've got to kill the dead, kill the head" applies, but these are resilient zombies, and constantly growing in number. Jarmusch handles the well-trodden genre with levity and extreme strangeness – and the result is a joy to behold.
Cheers turned to boos in the final years of AFL champion footballer Adam Goodes' career when he publicly called out racism. This impassioned film tracks Australia's heated response.
The Indigenous leader and Sydney Swans player became a lightning rod for an intense public debate and widespread media commentary that divided the country. In the last three years of his career, Goodes was named Australian of the Year, accused of staging for free kicks, and performed an on-field war dance celebration. When the football crowds turned on him, the Brownlow medallist left his beloved game. The film is crafted using only archival footage aired at the time, which has been expertly edited. The result is a powerful film that holds a mirror to Australia and suggests we reconsider what happened on and off the football field.
The new comedy by British maverick Ben Wheatley (Kill List, High-Rise), reunites a family at a country mansion for a celebration that quickly goes wrong.
A great British ensemble cast, including Neil Maskell (Kill List), Sam Riley (Control) and Charles Dance, come together in this bitingly funny, superbly written catalogue of all the things that can make forced family gatherings awkward. Colin Burstead (Maskell) hires an enormous country mansion to reunite his extended family and some friends to ring in the new year. Nobody seems particularly keen on Colin's gathering, but family is important, he maintains, and they all roll in to the grand old house. "It's like fucking Downton," says one of the new arrivals. But there's nothing genteel about this gathering, particularly when Colin's black sheep brother (Riley) arrives and the drinks get going.
Jennifer Kent (The Babadook) returns with a searing revenge drama about a young convict woman in Van Diemen's Land, 1825. Winner of the Special Jury Prize at Venice 2018.
Australia's dark colonial past is examined in the story of Clare (Aisling Fanciosi, magnificent), an Irish-born convict who's served her sentence. But nothing can stop Clare's abuse at the hands of Hawkins (Sam Claflin), an ambitious and amoral British lieutenant. So begins an unforgettable tale of violence and retribution in which Clare forms an uneasy alliance with a young Indigenous guide named Billy (Baykali Ganambarr, Best Young Actor award, Venice). The Nightingale is frequently brutal and shocking – and necessarily so. Transcending traditional boundaries of the revenge thriller, Kent's savagely beautiful film confronts us with uncomfortable truths about the formation of the Commonwealth we call home.
Straight from the Cannes Competition, Bong Joon-ho's stunning follow-up to Okja is a thrilling, satirical take on income inequality as told through the story of two families.
Bong regular Song Kang-ho (The Host, Snowpiercer) plays Ki-taek, whose family of four is close, but hopelessly unemployed. Without prospects, they hustle as best they can to scrape up the money to survive in their subterranean apartment. Hope comes in the form of an unusual offer. The son, Ki-woo, is recommended for a very well-paid tutoring job. Though Ki-woo lacks a university degree, it turns out his sister Ki-jung is a master forger and soon, bearing a fake degree, he is being interviewed at the luxurious home of the very wealthy Park family. Ki-woo gets the job as tutor, and quickly realises that the Park family could well prove to be the solution to his family's money problems. With every frame beautifully composed, Parasite vividly contrasts the two families using humour, mystery and a creeping sense of tension. Bong once again skillfully fuses genre elements with social critique in a wildly entertaining, visually extraordinary and intoxicating manner
Emilio Estevez directs and acts alongside Alec Baldwin, Jena Malone, Christian Slater and Michael K. Williams in this heart-warming film about homeless people who occupy a library to escape freezing conditions.
Estevez plays Stuart, a sympathetic librarian who each day deals with the large group of destitute people who come to the library to access the internet, apply for jobs and, crucially, stay out of the vicious Cincinnati cold. When the group, led by Jackson, insist that they will stay beyond closing time on a particularly icy night, Stuart agrees that it is an emergency and allows it. Soon, cops and ambitious politicians get involved and plan a raid to evict the occupiers. Inspired by the notion that libraries have become far more than places to borrow books, Estevez has crafted a humane, funny and moving film about people choosing kindness over apathy.
The rise and public fall of Hollywood producer Harvey Weinstein: with accusations going back 30 years, how did he get away with his deplorable behaviour for so long?
Weinstein was a ruthless movie mogul and influential producer, for decades one of the most dominant figures in showbiz. He used his power to make and break careers: and to bully women to his will. The truth finally emerged in 2017 and the monster was subsequently toppled. In Ursula Macfarlane's empowering documentary (produced by Academy Award-winner Simon Chinn) Weinstein's former employees, as well as journalists and actors such as Rosanna Arquette, Nannette Klatt and Paz de la Huerta, speak directly to the camera about their experiences. You may think that you've heard it all, but the frank interviews with the women he abused paint an agonising, less tabloid, and more complex picture.
A compelling new (and freshly poignant) insight into the world of military whistle-blower Chelsea Manning, as she leaves prison and endeavours to start a new life.
In January 2017, Chelsea's lawyer takes the call: President Obama, in his last days in office, has commuted her client's sentence to time served plus 120 days. Chelsea, who began gender transitioning while in prison, had been sentenced to 35 years for passing on nearly 750,000 classified US documents to WikiLeaks. The leaked information revealed illegal practices, including torture and abuse, engaged in by the US military in Iraq. After serving time, Chelsea now has to adjust to life outside jail – and as a woman. In this revealing documentary, she talks openly about her motivation behind releasing the documents, about her difficult years behind bars, her mental health, and finally her need to be herself.