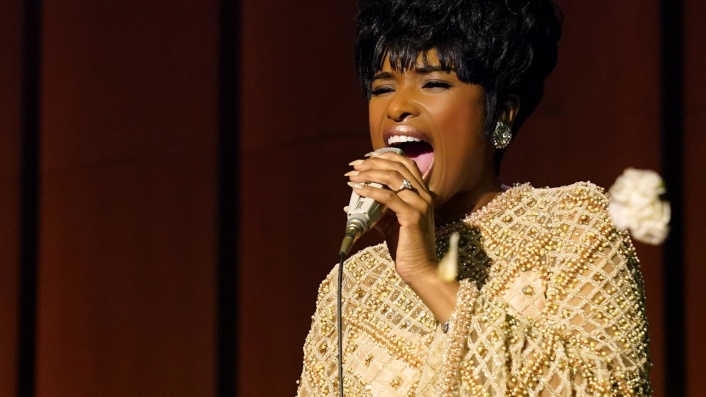 The Aretha Franklin biopic Respect is certainly respectful – but doesn't do anything new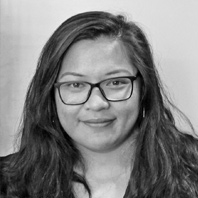 ---
The new biopic about R&B legend Aretha Franklin doesn't shy away from the dark themes of her life but doesn't really expand on them either, writes Laumata Lauano.
Jennifer Hudson does a formidable job as the Queen of Soul herself in the Aretha Franklin biopic Respect. With a star-studded cast including Forest Whittaker, Marlon Wayans—and Franklin's best hits—the biopic doesn't exactly do anything new but you still walk out with newfound respect for Aretha Franklin's body of work.
See also:
* Movies now playing in cinemas
* All new streaming movies & series
The film homes in on Franklin's early life, a 20-year span from young Aretha aka Riri (Skye Dakota Turner) having to deal with trauma and tragedy in her Detroit childhood circa 1952 to the adolescent and young adult singer (Hudson) navigating her own personal demons while rocketing to global stardom in the 1960s and early '70s. The film follows a formulaic wounded-artist-battling-demons trope—which would be difficult not to do considering that was Franklin's story.
Tracey Scott Wilson's screenplay delves into the different aspects of Franklin's life, but it dips in and out of the timeline sometimes with little to no nuance. While the movie doesn't shy away from the dark themes it doesn't really expand on them either—one scene hints at sexual abuse as a child, and is subtly referred back to later, but the issue is never really considered fully. Domestic abuse between her parents is depicted similarly. As an adult Franklin doesn't recall the incidents in the same way as her siblings—rather, she doesn't recall them at all.
Sign up for Flicks updates
Interesting that they call child rape and giving birth to the offspring of rape at just 12 years old, demons. It's really telling of the time and true to the normalisation of violence Black women experienced in Black families, the church, and the entertainment industry—Franklin dissociates in order to deal (or not) with the trauma of her childhood and abusive relationships. The film doesn't so much speak to the normalised violence as it lays it out with glasses almost as rose-tinted as those Franklin seems to wear herself as an adult.
The singer crafts this external image that could mask the trauma as much as she wanted. In an essay titled "Aretha Franklin, Sexual Violence and the Culture Dissemblance", Rachel Zellars argues that Black patriarchy, respectability politics and silence around sexual violence in African American communities contributed to why Franklin was so secretive and guarded about her family. The film can be forgiven for its portrayal of a reinforced custom of silence regarding intraracial and childhood sexual violence prevalent at the time.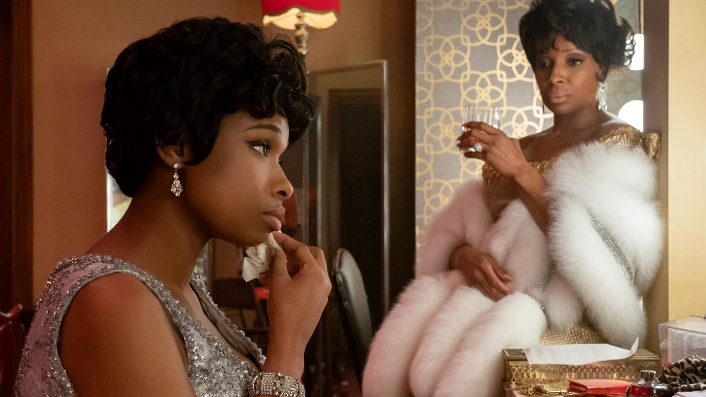 In the first act, Turner as a young Aretha really shows her God-given gift for belting out a tune whenever given the chance and you fall for the little girl who withstands a thankfully omitted rape by someone that goes unpunished. Her parents are vastly important figures in her girlhood, her father (Forest Whitaker) a control freak whose approval she craves, and her mother (Audra McDonald) a source of tender understanding she also craves. Jennifer Hudson takes over as adolescence hits and to say it's a role she was born for is redundant, she was however hand-picked by the Queen of Soul herself. Hudson moulds herself as well as could be given the material she's working with, demanding that she imbue a rote character arc with her own passions.
We follow Franklin, via Hudson, as she is subjected to further abuse at the hands of her husband Ted White (Marlon Wayans), who is alleged to have had a violent and volatile relationship with Franklin. Watch her quiet subverting of the male power dynamics around her as she moves from strength to strength while still battling the scars of her trauma and find out what it means to her. As she continually and quietly demands R E S P E C T.