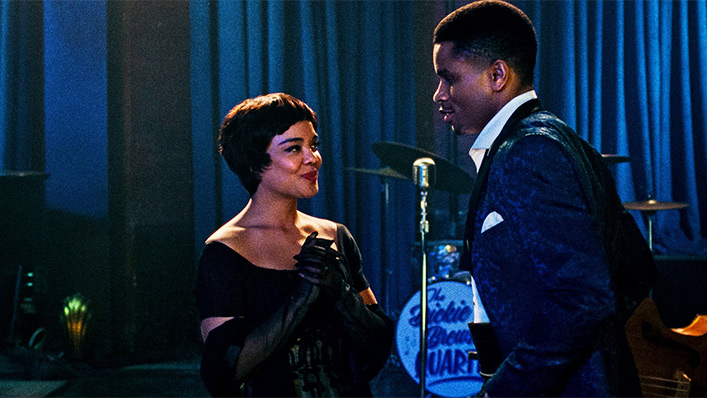 Sylvie's Love is a sumptuously old-fashioned romantic melodrama

---
Sylie's Love (which lands on Prime Video on Christmas Day) is a beautiful romantic drama told with deep feeling, led by magnetic performances from Tessa Thompson and Nnamdi Asomugha.

You only need one hand to count the number of exceptional English-language melodramas from the 21st century so far, and they all boast something in common. Far From Heaven and Carol share the same director, too, but with The Immigrant, Brooklyn and now Sylvie's Love, they all leap into a genre that has long been dismissed, embrace its heightened emotions and give it a modernised twist.
See also
* Best new movies & series on Prime Video 
* All new streaming movies & series
These movies don't update the melodrama to today's or even recent times, like many of Pedro Almodovar's Spanish masterworks. Rather, they tell period-set tales in the same style that has earned the label 'women's film' since the silent era, but with contemporary changes. In Sylvie's Love, the shift is immediately apparent, because even Douglas Sirk didn't make a '50s-era example with nary a white face.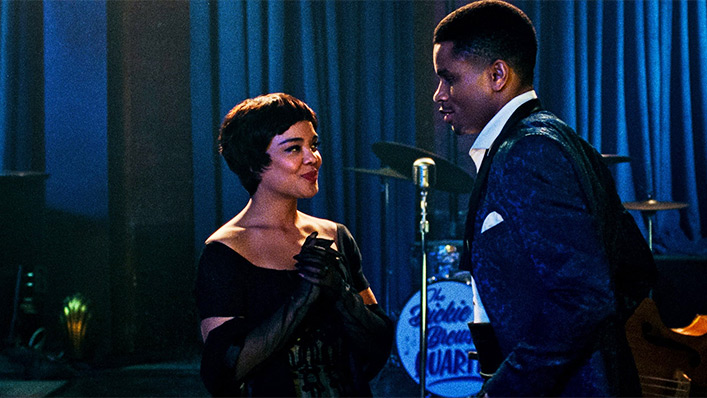 If it was 1957, when Sylvie's Love is initially set, this movie wouldn't exist. But apart from focusing on black characters, writer/director Eugene Ashe ensures that everything else about the film feels like it could've been shot six-plus decades ago, lost for years, then unearthed to reach screens now. The rich 16mm cinematography, the passionate mood, the internalised yet expressive performances, the jazz soundtrack—they all fit the part. As also seen with Carol's queer romance, the impact is instant. Viewers know that they're watching a fastidious and affectionate throwback, but they're also seeing something lovingly old-fashioned receive a welcome and rousing makeover.
Sylvie (Tessa Thompson) meets Robert (Nnamdi Asomugha) as they're both treading water trying to chase their dreams. She's obsessed with TV and hopes she'll get to produce the shows she's glued to, while he's a talented saxophone player needing to make cash to get by. The 'help wanted' sign in Sylvie's father's (Lance Reddick) Harlem record store is mainly decorative, but Robert gets the job anyway. And, despite Sylvie's absent fiancé (Alano Miller), they're soon doing more than stacking shelves, dancing to vinyl and discussing music and television.
When her cousin (Aja Naomi King) asks how a night with Robert went, Sylvie contentedly sighs "extraordinary." While the same word doesn't apply to the quick-paced plot developments in Sylvie's Love, it wholeheartedly describes the film's emotional resonance. Little that's unexpected happens in Ashe's script, with years flitting by, Sylvie and Robert's lives veering in different directions, and the duo finally meeting up again in thorny circumstances. However, every drama that the movie thrusts this pair's way still echoes with deep and fervent feeling.
That's even the case in the movie's second half, when the narrative's twists and turns are a foregone conclusion. But Sylvie's Love does such an involving job of making the audience share its characters' journey that the obviousness of Sylvie and Robert's story never once hampers the film. Indeed, their path doesn't feel predictable. Instead, it feels fated. As a result, each big emotional moment along the way benefits from the sensation that some tales play out again and again, their outcome seemingly predetermined—yet people still follow their hearts anyway.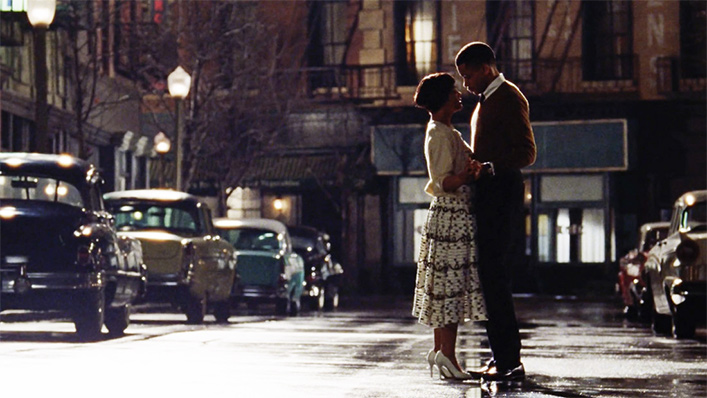 Just how revolutionary it proves to see people of colour navigate this situation and genre can't be underestimated. That said, Ashe doesn't make a simple switch and assume his work is done. Racism rears its head, as do topical '50s and '60s events and attitudes, although what's perhaps most radical is how Sylvie's Love lets its characters' situation rather than their skin dictate the story. It's evident that Sylvie and Robert's experiences are shaped by race, but that's not all that defines them. It isn't even the main factor. Sweeping romances that traverse life-changing joys and heartbreaking sorrows don't discriminate, even if movies about them have historically only seen one colour.
Ever the versatile actress, Thompson is a wellspring of simmering magnetism as Sylvie. She's just as adaptable in this one part, too, as she has been across a recent string of roles that spans the Creed films, Thor: Ragnarok, Annihilation and Sorry to Bother You. Her chemistry with the equally charming and dynamic Asomugha is palpable; believing Sylvie and Robert's ups and downs is easy thanks to their absorbing work.
Viewers can discern Ashe's fingerprints on his star's performances. That isn't a criticism; Sylvie's Love is just that meticulous overall. Every shot is noticeably and purposefully glossy and grand. Every piece of music is perfectly matched to suit the mood. And every element does what it's supposed to: make the audience feel and swoon.