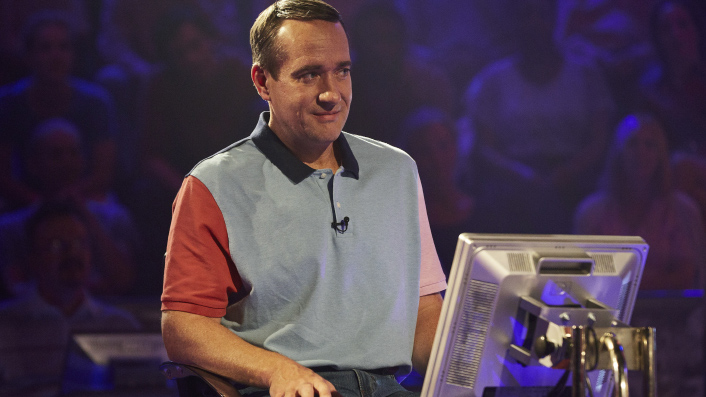 Quiz is a highly entertaining look at a British game show scandal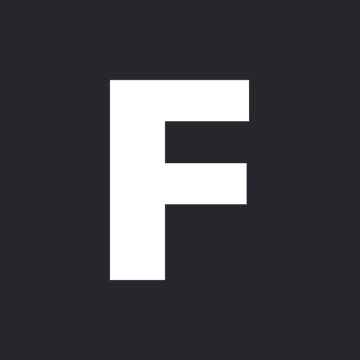 ---
Capturing a bizarre real-life Who Wants to Be a Millionaire? scandal, Quiz (now streaming on Binge) is surprising, entertaining and dramatic, writes Steve Newall.
If life before Covid-19 feels like a lifetime ago, let alone the beginning of this year, it might take a bit of effort to remember all the way back to the start of the millennium—a time when the phrase "Coughing Major" stirred up a very different kind of feeling than it would today. As Al-Qaeda hijackers finished their preparations to attack the World Trade Center and change how we saw the world, a very different institution was being challenged by a group of now-convicted plotters who, unlike the aforementioned vile mass murderers, saw their scheme as a victimless crime.
Sign up for Flicks updates
On September 9 and 10 of 2001, British Army Major Charles Ingram found himself in the contestant's chair of Who Wants to Be a Millionaire?, a show well on its way to being an international phenomenon. Ingram stumbled his way through the multi-choice questions hurled his way by host Chris Tarrant, somewhat unbelievably making his way through increasingly difficult head-scratchers even as he appeared hugely out of his depth—so much so, that the crew on set began to suspect foul play. While the rest of the world's attention was diverted by the unimaginable tragedy that struck New York, Millionaire staff began investigating how Ingram had been so adept and so hopeless all at the same time.
While subsequent events may be well-known, let's not go into them here on the off-chance your memory is fuzzy enough (or you're just blissfully unaware of the whole palaver), that Quiz retains the maximum potential to surprise and entertain. Even those somewhat familiar with the highs and lows of what transpired will find plenty to enjoy in this mini-series, whether in the details of what preceded those fateful nights of Millionaire, or simply how pacy storytelling and excellent lead performances bring this tabloid-friendly tale to life, providing a whole season's worth of drama (and a dark strain of comedy) in just three episodes and even fewer hours.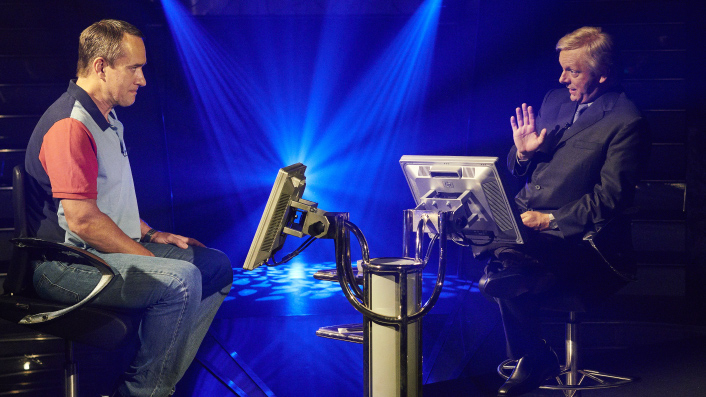 Fans of Succession aren't likely to need much convincing about the abilities of Matthew Macfadyen to mine a rich vein of hapless gormlessness. As Tom Wambsgans, Macfadyen often provides the comic relief as he bumbles his way through one conversation or crisis after the next, and the actor brings many of the same skills to bear in his depiction of Charles Ingram. A familiar desire to be liked and a tendency to get in his own way are reminiscent of  Wambsgans, even if Ingram welcomely lacks Tom's appetites for career advancement and the bullying of underlings.
Instead, Ingram is depicted as something of a sympathetic, slightly tragic figure, more a daydreamer than a schemer or plotter, with Quiz hinting at unfulfilled creative ambitions that may have motivated how he spent time in the Millionaire spotlight. In one especially cringe-worthy scene prior to his TV appearance, a higher-ranking Army officer making Ingram's acquaintance forces him to sing along with Major-General's Song from The Pirates of Penzance, and boy is it a squirmy treat.
It's Ingram's wife who has a thing for quizzes, a borderline addiction shared with her brother. As with Macfadyen's work in Succession, Sian Clifford's most well-known recent role provides all the CV needed to step into the shoes of Laura Ingram—she's better-known to Fleabag fans as Phoebe Waller-Bridge's uptight sister Claire. While her Quiz character doesn't prove as harsh, Clifford brings the same seriousness to bear here, particularly with her dedicated attention to quizzes, and most amusingly when Laura attempts the intellectual equivalent of a Rocky montage when it comes to getting her husband—not interested in pop culture or especially into maintaining much mental focus—in shape for his tilt at the Millionaire title.
Rounding out the trio of starring talent, Michael Sheen dazzles as Millionaire host Chris Tarrant. Sheen oozes ego and confidence as the chap who audiences loved to watch as he made contestants squirm. Always performing—be it in a meeting or mistaking a trial jury for an audience—Sheen's Tarrant has boundless reserves of charm and quips, accompanied by a 1000-watt smile. As Quiz demonstrates, as the ringmaster of this trivia circus, Tarrant has a strong dislike for the notion that anyone can put one over him, his growing distaste for Major Ingram becoming evident the longer the two face off on set.
Based on a play, there's a staginess to Quiz early on, as the mini-series sketches out the origins of Millionaire and gets us acquainted with its characters. While this is crucial to what follows, it's not where the show's strengths lie. Thankfully in the hands of Stephen Frears (Oscar-nominated director of Philomena, The Queen, High Fidelity etc), once we start spending time on Quiz's recreation of the Millionaire set, the show runs at a clip, and Quiz becomes as gripping as fans found Millionaire itself.
Embracing a fast-moving comedic tone that borders on soap (in the best possible way), Frears also seems to relish the conspiratorial elements of the tale—whether that's the Ingrams' pre-quiz preparations, or the activities of the scarcely-believable 'Syndicate'. The latter—an organisation working cooperatively to secure contestants a place on the show in exchange for a share of their winnings—almost proves enough implausible dramatic fodder for a show in its own right.
But really, what makes Quiz tick is the way it brings the story of the Ingrams to the screen in such compellingly enjoyable fashion. The excellence of its casting in elevating this mini-series impossible to overstate, and seeing how game show producers respond to the possibility of cheating proves to be fascinating. Whether you relish the uncertainty offered by each episode cliffhanger and ration out your viewing over multiple nights to mimic a Millionaire watcher, or whip right through this in one sitting as I did, the events depicted in Quiz may remain a little ambiguous, but your entertainment is assured.