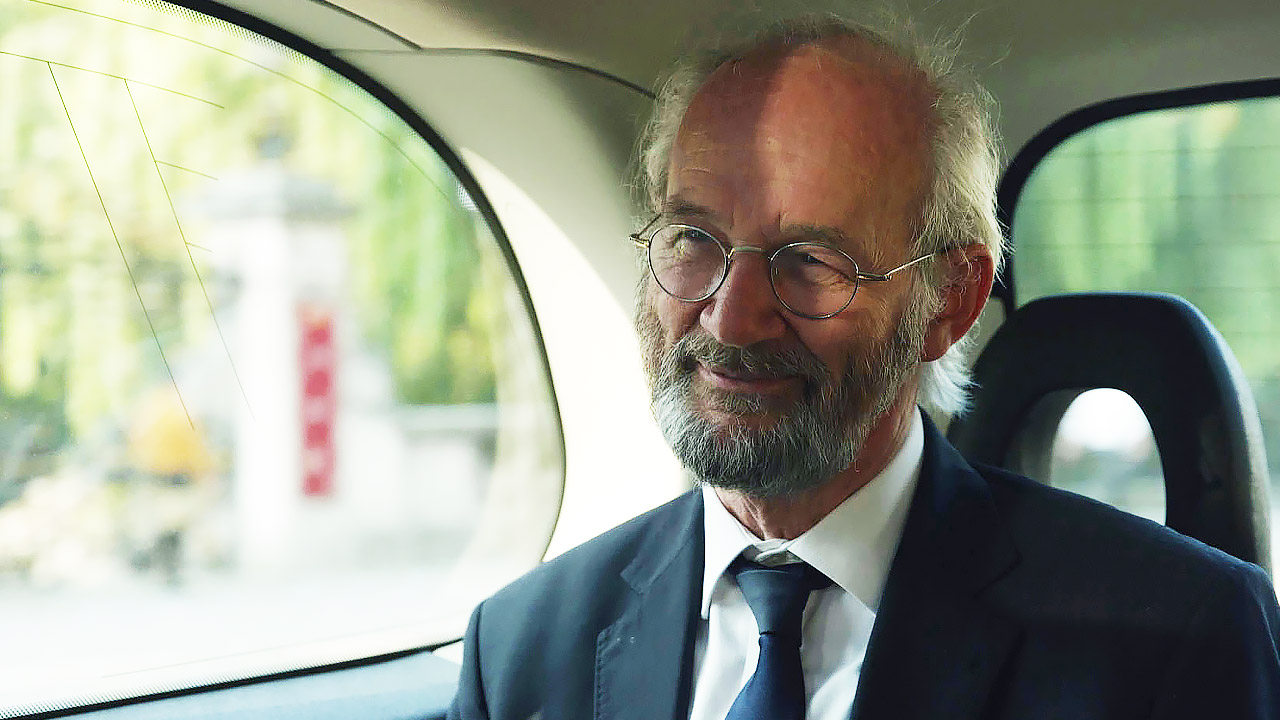 Julian Assange's father is the focus of Ithaka, a different take on famous whisteblower

---
A new Australian documentary puts a human face on the controversial case of Julian Assange by focusing on his 76-year-old father, writes Travis Johnson.
Regardless of your opinion on beleaguered Australian-born journalist Julian Assange, one must admit that it's only fair to expect his biological father to be in his corner as he tries to fend off the U.S. government's attempts to extradite him and charge him with crimes of espionage.
Whether we frame the WikiLeaks founder as a vital voice in the fight for free speech and governmental transparency, or a dangerous rogue actor who endangers lives by releasing sensitive intelligence at whim (the truth, as ever, is somewhere in the murky middle), we can be empathetic towards his friends and family who are battling to free their loved one. With that in mind, it's understandable that filmmaker Ben Lawrence (Ghosthunter, Hearts and Bones) chose Assange's biological father, 76-year-old John Shipton, as our point of ingress in his new film, Ithaka.
Shipton, we are told, was largely absent from Assange's life during his formative years, having separated from Assange's mother, Christine Hawkins, before the future controversy-magnet was born. He certainly returned in his son's hour of need, though, the film documenting Shipton's tireless campaign—alongside Assange's lawyer and now wife, Stella Moris—to free Assange.
It's clearly a grind and a obvious David vs Goliath scenario. We watch as Shipton fields question after question from the press, hops from country to country to liaise with Assange's international cohort of supporters, and bears witness to his son's mental and physical deterioration while confined to the U.K's Belmarsh Prison.
This focus on Assange's family is partly for pragmatic reasons (Assange obviously being unavailable for interviews) and partly partisan, with the film firmly on the side of the imprisoned journalist. You could argue that such bias is inevitable or even justifiable, given the nature of the situation and Lawrence's extended proximity to Shipton and the defence team, but there is no attempt here to present even the mildest counterargument to the Assange cause.
Sign up for Flicks updates
It's worth noting that the film's producers include Shipton's other son, Gabriel, and Moris' brother, Adrian Devant. So Ithaka—the title coming from the home island of the Greek hero Odysseus, inviting us to compare Assange's journey with that of the Trojan veteran—is a polemical work, presenting us not with the dry facts of the case but rather illustrating the emotional toll the decade-plus legal stoush has wrought.
That's likely to earn the ire of any anti-Assange viewers, but it also offers something new for followers of the case. Let's face it, the audience for Ithaka is not likely to spill far beyond those who are already invested in the proceedings. By foregrounding the psychological and emotional cost the situation has taken on Shipton, Moris, and company, Ithaka puts a human face on something that is all too easily reduced to a platform for political point-scoring and armchair litigation.