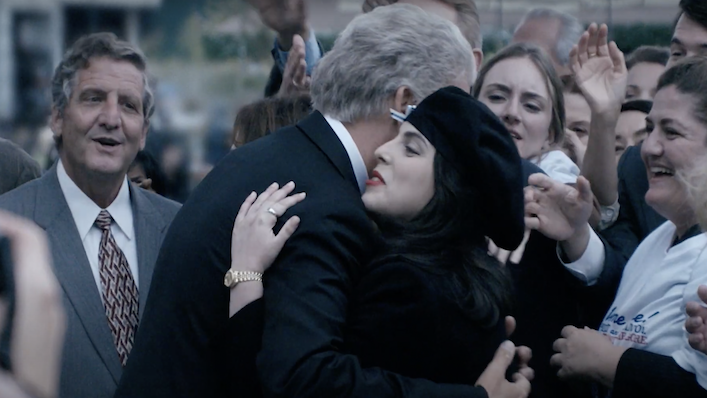 Impeachment: American Crime Story turns fascinating history into lurid melodrama

---
Now streaming on BINGE, the third season of American Crime Story picks an easy target for drama—the 90s presidential sex scandal. It's close but no cigar, with a misused Sarah Paulson as its villain, says Travis Johnson.
First there was The People Vs O.J. Simpson, and it was very good, offering up a gripping dramatisation of one of the most infamous murder trials of the 90s and stunning turns from an ensemble that included John Travolta, David Schwimmer, Sterling K. Brown, and Cuba Gooding Jr.
See also:
* All new streaming movies & series
* Best new movies and shows on BINGE
Then there was The Assassination of Gianni Versace, covering the murder of the fashion mogul and also reaping critical and popular plaudits. Now it's the third at bat for American Crime Story, prolific TV producer Ryan Murphy's anthology series, which this time out looks at the impeachment of then-President Bill Clinton (Clive Owen) for sexual impropriety. That's some juicy material right there—how does ACS handle it?
In a word, poorly. Generally speaking, the two previous seasons sublimated Murphy's tendency towards the lurid and camp in service to their stories, while Impeachment often revels in it. Which is not to say 'lurid and camp' are necessarily bad things, and you could argue that if there's a time and place for salaciousness, it's in a story about a philandering president that involves unusual uses for cigars and a sketch of the First Penis being entered into evidence.
There's a way to indulge our excesses and still speak truth to power here. Unfortunately, Impeachment tries to cover too much ground and encompass too many tonal and thematic shifts, resulting in a series that seems to do and say a lot, but never coheres into something meaningful.
There are effectively two stories here working at cross-purposes. One is focused on Monica Lewinsky (Beanie Feldstein, fantastic), a young, naïve White House intern drawn into a predatory relationship with the most powerful man in the world. The real Lewinksy is on board as a producer, and her story is handled with care and nuance—perhaps as a result of her direct involvement.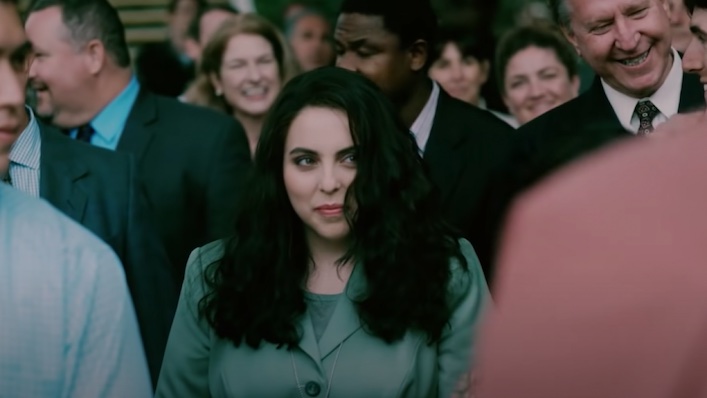 The other is the story of Linda Tripp (Sarah Paulson), an aggrieved White House employee and friend to Lewinsky who uses her knowledge of the relationship to strike back at the government for derailing her career. In a jaw-droppingly poor choice, Tripp is centred as the villain of the piece—perhaps as a result of her recent death.
As played by the normally reliable Paulson, Tripp is reduced to a complete caricature—the Wronged Woman—which is certainly a bold choice considering you have Clinton right there if you really feel the need for an out-and-out bad guy in your docu-melodrama. Impeachment really goes out of its way to render Tripp utterly unsympathetic, shoving Paulson into a fat suit and an unflattering wig, and having her portray Tripp as a harping, jealous, vindictive shrew. It's hard to fathom what drove the decision to paint a whistleblower in the worst light when there's a full panoply of the corrupt, self-serving, and ambitious on hand to throw stones at, but it's one that Impeachment never recovers from.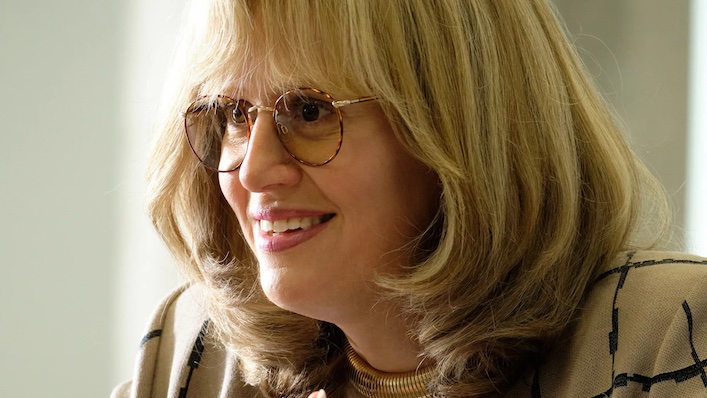 As is now par for the course for American Crime Story, the ensemble cast is excellent. Cobie Smulders impresses as Anne Coulter; Margo Martindale is typically great as book agent Lucianne Goldberg, whose dangling carrot of a book deal is what motivates Tripp; Annaleigh Ashford brings real vulnerability to the role of Paula Jones, another victim of Clinton's; and Edie Falco navigates treacherous territory as Hillary Clinton.
The sense of time and place is superb, not just the recreation of 90s Washington D.C., but its depiction of an emerging digital media landscape populated by the likes of Billy Eichner's Matt Drudge. There are so many elements that work on an individual level, but as a whole Impeachment is simply firing its barbs at the wrong targets. What could have been a dramatic examination of institutional misogyny and the politics of power instead takes the cheapest, easiest route, turning it into a bombastic potboiler. Like so many things about the whole affair, it leaves a bad taste in your mouth.