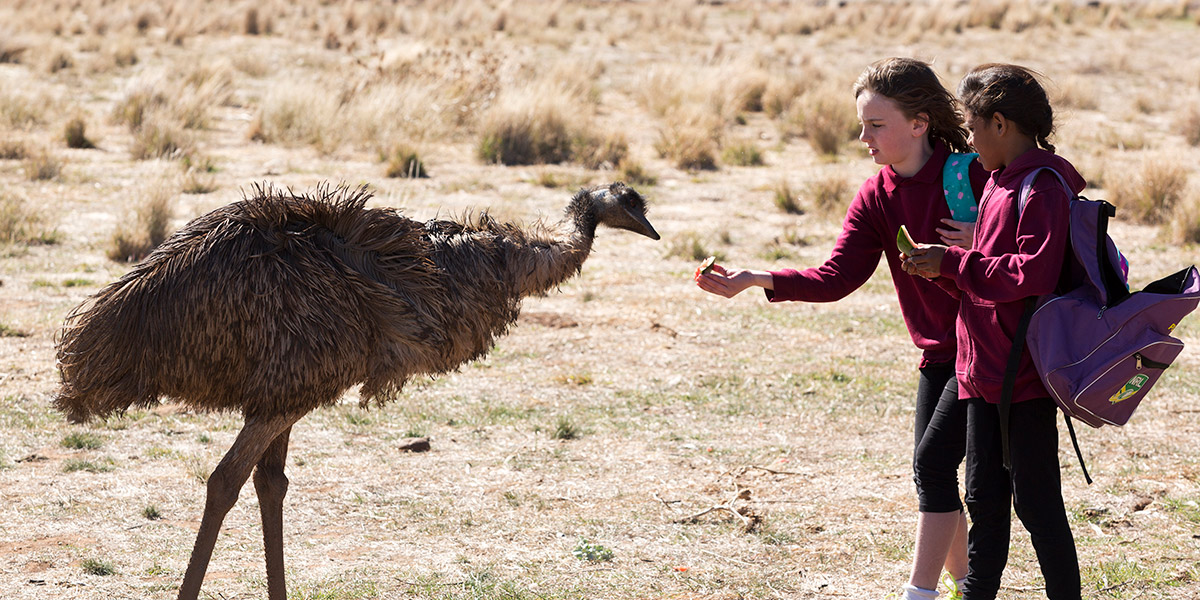 First look review: Emu Runner is a powerful and poetic Australian drama

---
Straight from its world premiere at the Toronto International Film Festival, critic Alexandra Heller-Nicholas brings you the early word on a powerful and poetic Australian drama. 
With its World Premiere at the Toronto Film Festival and set for its first Australian screening at the upcoming Adelaide Film Festival, established shorts director Imogen Thomas has made a powerful feature film debut with the minimalist and poetic Emu Runner.
The film opens as a 9-year-old girl called Gem (Rhae-Kye Waites) sits quietly and watches an emu in its natural environment with her older sister and her mother Darlene (Maurial Spearim). The gaze of the children is solemn, respectful and fascinated, as Darlene explains how the bird ties their family together through stories. In the presence of the bird there is a sanctity that the young girls appear to intuitively understand. Their mother's words structure the lessons that this majestic creature can teach them; lessons central to their sense of self, family, and the story soon to unfold.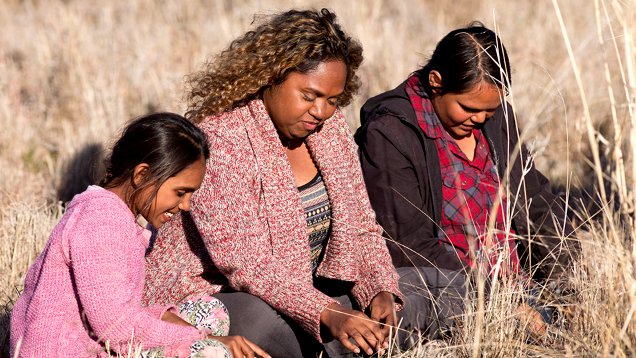 Emu Runner is only a few moments in before Darlene dies suddenly, to the shock of her children. This not only triggers the action that will follow but clearly establishes the high calibre acting chops of Rhae-Kye Waites in particular, who puts in a powerful yet understated performance in the lead role.
As Gem begins her first tentative steps towards comprehending the unexpected change that her mother's passing has brought, her first instinct is to turn back to the bush, lured irresistibly to the bird that her mother – and later her Uncle Wes – remind her are so tightly linked to her mob and their identity. As Gem explains at one point: "all our different mobs got them something that ties them back to their mother's country".
Sign up for Flicks updates
It is this link between the animal, her mother, and her current situation that drives Gem's story. While it is one emu that proves the most compelling for her, she still has very human issues to contend with; her well-meaning father Jay Jay (Wayne Blair) has his own grief to deal with while trying to hold his family together. He is, superficially at least, pragmatic: "we've just to get on with it, girl" he tells Gem early in the film, but as he and his children soon realise this is easier said than done.
Wagging school and stealing food to feed the emu, Gem's desperate need to connect with the creature is clearly linked to the centrality of its role in the stories Darlene told her: when she's close to the emu, she feels closer to her mum. Gem is angry, disoriented, confused, and sad, all understandable reactions in the context of her experience.
Things are further complicated, however, when her skipping school draws the attention of Heidi (Georgia Blizzard), a naïve young social worker fresh from Sydney, and from the local police. A series of misunderstandings, bad choices, and simple bad luck culminate with Gem's family under the real threat of being torn apart by the state.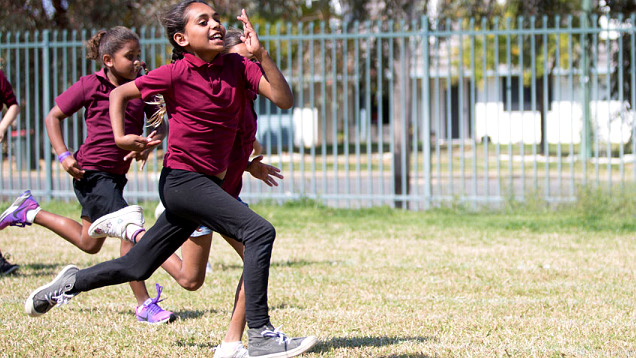 While never simplistically reduced to a pantomime display of capital-R "Racism" per se, Emu Runner reveals the calm, almost casual way that discrimination is built into the system. As Jay Jay puts it simply – as saddened as he is angered and disgusted – "what is it with you people? You're so quick to judge. Why can't you just open your eyes, your hearts?".
When Heidi and Gemma are placed in a position of unexpected risk, the core of their respective characters come to the fore. Gem rises as a figure of strength and endurance, while the social worker is literally paralysed in the face of an environment she has no experience with or understanding of. Emu Runner is in this sense a quiet, thoughtful film about the banal indsidiousness of racism and how it festers under the deceptive surface of civility, caregiving and support.
More importantly, however, its about the link between this young, extraordinary child and her sense of identity, self and place that grows out of deep, deep pain. While unapologetically a story about an Indigenous Australian family in crisis and focusing in specifically on the experience of grief on young Gem, Emu Runner tells a bigger story about how family and the natural environment have a grounding function – even, and perhaps especially, when we are at our weakest, most fragile, and vulnerable. As she learns to turn her pain into something more positive, the meaning of the film's title flourishes. Wholly connected to the bird that links her to her mother's country, Gem's gift of running ultimately allows her to take flight.