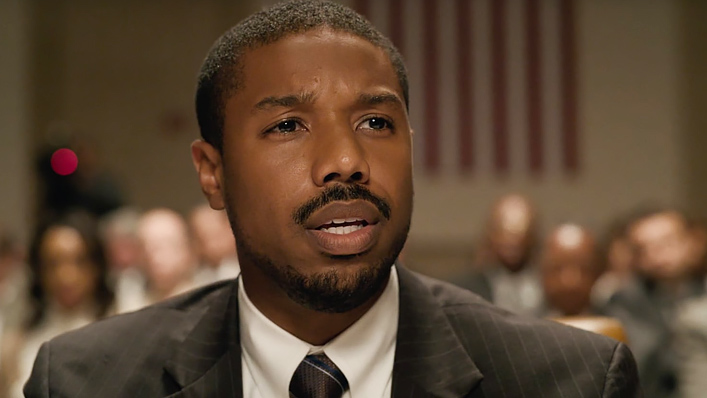 Does Just Mercy do justice to its inspiring real-life story?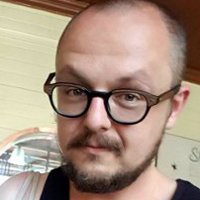 ---
In Just Mercy, Michael B. Jordan delivers a powerfully understated performance as a real-life attorney fighting to free an innocent man. However the film misses interesting opportunities and lacks nuance, says critic Luke Buckmaster. 
Director Destin Daniel Cretton's legal drama Just Mercy charts a chapter in the career of real-life attorney Bryan Stevenson, adapted from his 2014 memoir of the same name. Pushing aside the source material to contemplate the production on its own terms, I left the cinema wondering: is this film called "Just Mercy" because it presents a picture of mercy that is just, or because it presents mercy and nothing else?
The conventional application of those words inclines us towards the former. However the film's emotional straightforwardness and Cretton's by-the-numbers approach nudges in the direction of the latter, his sort-of biopic (a very concentrated view of Stevenson's life) neither striving for nor achieving much in the way of moral nuance.
That is in part because it explores clear-cut institutionalised racism, not just as a general concept but as a shockingly specific, personal situation involving one man – small town lumber company owner Walter "Johnny D" McMillian (Jamie Foxx) – sentenced to death in 1988 for the murder of a white teenage girl. It is a crime he could not possibly have committed. "Justice has finally been served," says a news reader in the opening reels, showing McMillian in a police vehicle outside a court. We know nothing could be further from the truth.
Sign up for Flicks updates
Enter Stevenson, who is determined to save the man's life by navigating the same crooked legal system responsible for this gross injustice in the first place. The lawyer forms his Equal Justice Initiative, with assistance from Eva Ansley (Brie Larson), taking on McMillian as one of his first clients. The defendant's hometown is Monroeville, Alabama – the birthplace of Harper Lee, whose literary classic To Kill a Mockingbird of course dealt with a lawyer fighting for the freedom of an unfairly accused African American man.
Cretton is unsubtle in making that connection, reiterating it visually (through signage) and verbally. Stevenson is encouraged to visit the To Kill A Mockingbird museum, which has memorialised an old story about injustice, in the same community that creates, tolerates, exacerbates a new one. But the director misses an opportunity to say something about it – perhaps in the context of people indulging statements of the past while ignoring, or even worsening, grim realities of the present – beyond simply observing the irony.
The protagonist participates in activities we have come to expect from their ubiquity in films of a similar ilk, i.e. searching through old boxes of evidence and delivering a final, grandstanding courtroom speech. "That's not justice, that's not right," says Stevenson in this moment, one of many all-too-neat scenes in which stilted, spit-polished writing is the altar upon which plausible dialogue is sacrificed. Just Mercy is one of those true stories greatly influenced by the narrative rhythms of movies.
That speech does however sound better than it reads – a credit to Michael B. Jordan's compelling performance. Countering an overwritten script with understatedness, Jordan is caught in a constant tussle: the director keeps trying to paint Stevenson as a larger-than-life legend while the actor tries to paint him as a man. The result is a believable performance inside a role that lacks scope. Stevenson is the perfect picture of poise: his suit always unruffled; his brow free of sweat. The man's unflappable qualities are admirable, but by the end we feel we have only started to get to know him.
If this film evokes the words of its title, how would the opposite be expressed? To put it another way: what does unjust mercy look like? The closest we get to contemplating this is through the appearance of a smaller character, a criminal lowlife called Ted (Timothy Blake Nelson, impactful as always). The left side of this pitiable fellow's mouth droops towards the floor, as if being the spokespiece for a depraved soul has pulled it down like weights. Ted's testimony was instrumental in getting McMillian convicted, despite being a load of BS: he wasn't even there and made it all up. Should McMillian forgive him? It's an interesting question, though Cretton isn't particularly compelled by it.
The moral binariness of this film, which is certainly well-intentioned (and, sadly, tells a story shockingly relevant in today's world) had me looking for nuance everywhere. I never really found it. But eventually, despite a slow pace, an overlong (136 minute) running time and uniformly unimpressive production values, Just Mercy eventually endeared me to it. Not enough to recommend it, but enough to leave me affected by its noble attitudes towards the pursuit of justice as a constant, rigorous, never-ending process. To necessarily to win, but to keep from losing completely.