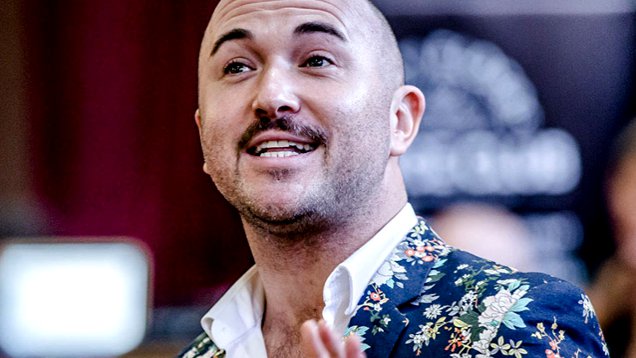 The Coming Back Out Ball Movie is a valuable resource for the Australian queer community

---
Focusing on the story of elder queer people, The Coming Back Out Ball Movie gains much of its power from the strength of its subjects, writes Glenn Dunks.
It was entirely accidental and yet very fortuitous that I sat down to watch Sue Thompson's The Coming Back Out Ball Movie on World AIDS Day. Observed on December the 1st, and this year marking its 30th anniversary, it is a way of raising awareness of the still prevalent disease and commemorate the 35 million people who have died from complications with AIDS since its first known detection in 1981.
Today, the stories of elder queer people are often overtaken by larger than life artists like Larry Kramer (the author of The Normal Heart) and organisations like ActUp (seen in movies like How to Survive a Plague and BPM). Rarely do individuals without the benefit of fame or notoriety who came of age in a time of deep social repression get a spotlight. Especially within queer media.
Sign up for Flicks updates
It is this eye to the often-unseen past that makes The Coming Back Out Ball Movie more than just a cute glimpse into the behind-the-scenes goings-on of the Coming Back Out Ball. This event was a red carpet gala event hosted in Melbourne in 2017 as a means of celebrating those LGBTQIA+ seniors.
Documenting the process of organising the community outreach by Tristan Meecham through on to his donning of a stunning pair of platform stilettos on the night of nights, Thompson's film uses this glittering event as a means to highlight the people whose existence as a member of the queer community has been longer and harder fought than those of later generations – many of whom may not truly appreciate the paths they have had to take to reach a place where we are all able to be free and equal.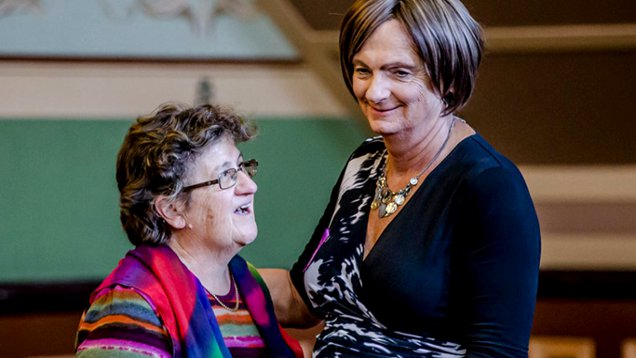 Speaking of which, in the background of the events that unfold is the marriage equality plebiscite, the results of which were announced just two weeks after the Ball (as you no doubt are aware, the response from the Australian public was a resounding yes for equality). The effects the vote had on the nation of LGBTQIA+ people and their allies is never gone into – that's not what the film is about – but its presence in the background of their lives is another pertinent reminder that even to this day, queer people are still fighting for basic rights and dignity. One imagines if the results had turned out differently that the film would hold an even stronger resonance, yet this is a rare case where we can be glad for at least that lack of added drama.
Recalling the excellent Winter at Westbeth, a documentary from Melbourne-based filmmaker Rohan Spong, and The Pearl by Jessica Dimmock and Christopher LaMarca, The Coming Back Out Ball Movie gains much of its power from the strength and resilience of its subjects. Their stories are important not just for other LGBTQIA+ audiences, but everybody else too. Whether it's the erasure that many elderly people feel from a community despite their agility, their passion, and their desire to contribute, or something more specific to the queer experience like the elation that comes from a transgender individual no longer seeing their deadname on office nameplates. Their stories remain important and relevant in a society that many still feel unsafe in and disrespected by.
By the time the Ball actually happens, it comes as something of a cathartic release for its guests as well as the audience watching the film. Emceed by drag queens, we are treated to performances by transgender cabaret icon Carlotta (herself the inspiration for two films including The Adventures of Priscilla), Indigenous opera soprano Deborah Cheetham with a lyrical twist on Don't Cry for Me Argentina, and comedian Gerry Connolly in his most famous role as Queen Elizabeth II.
It would have been nice to see more of the gala if only because we spend over an hour watching the preparations. Likewise, I would have liked Thompson's roaming camera to have perhaps have been elevated during these sequences if just to give the viewer the feeling of heightened theatricality that film can offer.
However, at just 90 minutes, The Coming Back Out Ball Movie is refreshingly brisk and is light enough in its steps that anybody can watch. The film will surely continue on as a valuable resource for the Australian queer community.