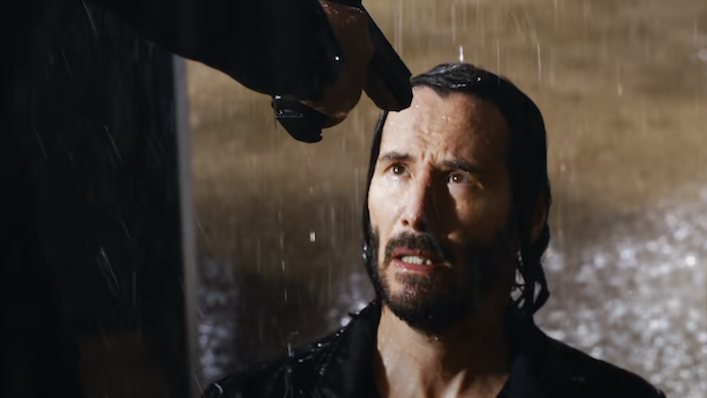 Tickets are now on sale for The Matrix Resurrections

---
On December 26, 2021, Australian audiences will be able to welcome in the new year and a new perspective on reality: that's when The Matrix Resurrections will be released, exclusively in cinemas. What a lovely way to end a year that could've only been devised by evil machines.
Aussie Matrix fans are now able to buy tickets to lock in their trip down the rabbit hole this Boxing Day: there are already heaps of session times for The Matrix Resurrections popping up in every state, so you might want to nab some seats at the biggest screen near you.
The fourth Matrix film features returning action legends Keanu Reeves, Carrie-Anne Moss and Jada Pinkett Smith, plus new uploads Yahya Abdul-Mateen II, Jessica Henwick, Neil Patrick Harris and Jonathon Groff. You can check them out in the code-breaking trailer below, which has already racked up 33 million views.
The best case scenario when it comes to The Matrix Resurrections, is that we get another Mad Max: Fury Road situation: a technicolour, script-flipping cinematic masterpiece of a fourth entry to an already epic franchise.
And, judging from the fan reactions we've already breathlessly covered, The Matrix Resurrections has about that same amount of hype to live up to already. Can it really be a worthy sequel to the 1999 action classic? Look at Keanu balancing a rubber ducky on his head and get back to me on that.
Although Resurrections is likely to be bewildering and twisty no matter how much of a fan you are, now might be a good time to brush up on the existing Matrix canon. All three existing sequels are available to watch on Netflix, BINGE, and Prime Video…hmm, seems like the sinister algorithms are actually helping us out here for once.
Hopes are really, really high for The Matrix Resurrections. Let's hope that this Boxing Day, it can bring cinema-going itself back to life, the ideal post-modern action blockbuster for a big screen resurrection.