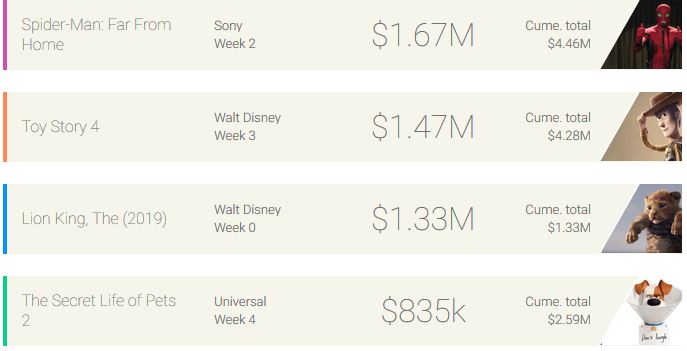 Weekly box office: Spider-Man wins, but The Lion King is about to eat everyone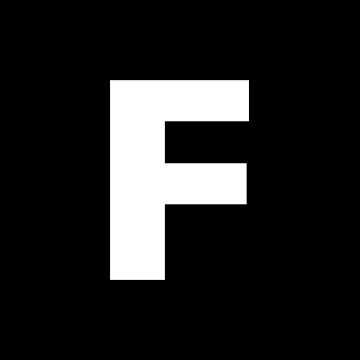 ---
Spider-Man: Far From Home took $8.60 million for Sony this week, dropping 43% from its first week of release. Toy Story 4 came second, grossing $6.99 million in its fourth week.
All of this is about to change, however, with The Lion King set to eat the competition for breakfast. The Disney blockbuster opened on July 17, taking a whopping $4.23 million for Disney in just a single day.
Here are the top 10 films at the Australian box office, July 11 to July 17.
1. Spider-Man: Far From Home (Sony) $8,604,054
2. Toy Story 4 (Disney) $6,990,418
3. The Lion King (Disney) $4,225,902
4. The Secret Life of Pets 2 (Universal) $3,375,114
5. Yesterday (Universal) $2,233,857
6. Aladdin (Disney) $1,197,293
7. Annabelle Comes Home (Warner Bros) $892,309
8. Crawl (Paramount) $810,628
9. Stuber (Fox) $741,790
10. Booksmart (Universal) $622,978
 Estimated figures as at 11:25 AM 18/07/19. For official box-office chart, contact MPDAA