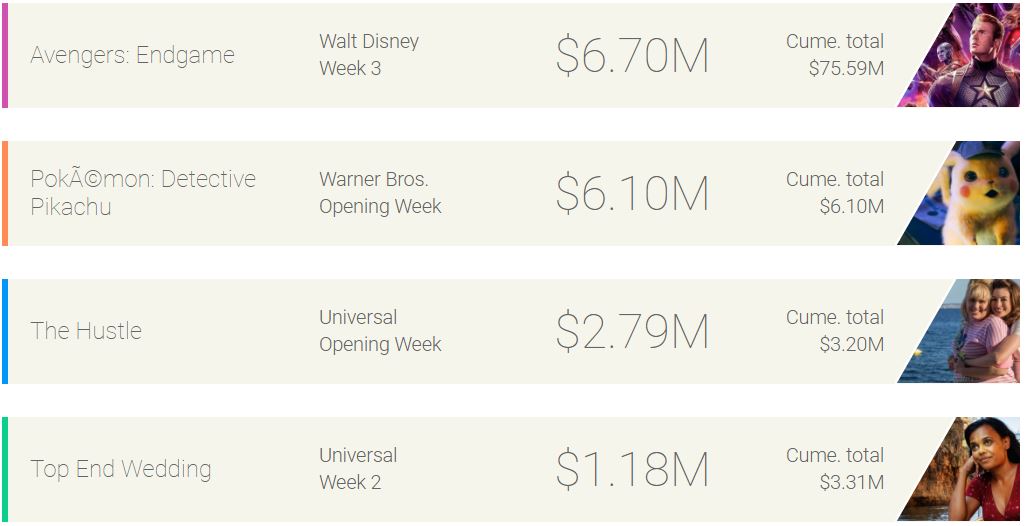 Weekly box office: Endgame is still reigning supreme, but for how long?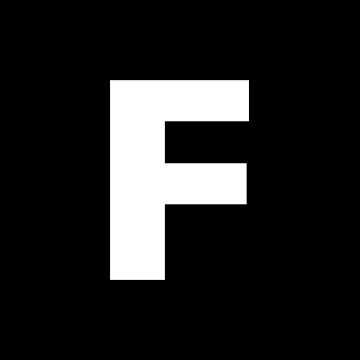 ---
Avengers: Endgame faced strong competition from Detective Pikachu, but the superhero movie nevertheless prevailed. It hit the top for a third consecutive week, with $6.70 million, despite falling 60% from the previous week.
Here are the top 10 films at the Australian box office, May 9 to May 15.
1. Avengers: Endgame (Disney) $6,695,781
2. Detective Pikachu (Warner Bros) $6,100,686
3. The Hustle (Universal) $2,788,731
4. Top End Wedding (Universal) $1,179,195
5. Poms (Roadshow) $1,090,980
6. Longshot (Studiocanal) $548,291
7. Maharshi (Southern Star) $305,741
8. Peppa Pig: Festival Of Fun (Universal) $201,594
9. Student of the Year 2 (Mindblowing) $171,180
10. All is True (Sony) $162,784
* Estimated figures as at 11:44 AM 16/05/19. For official box-office chart, contact MPDAA