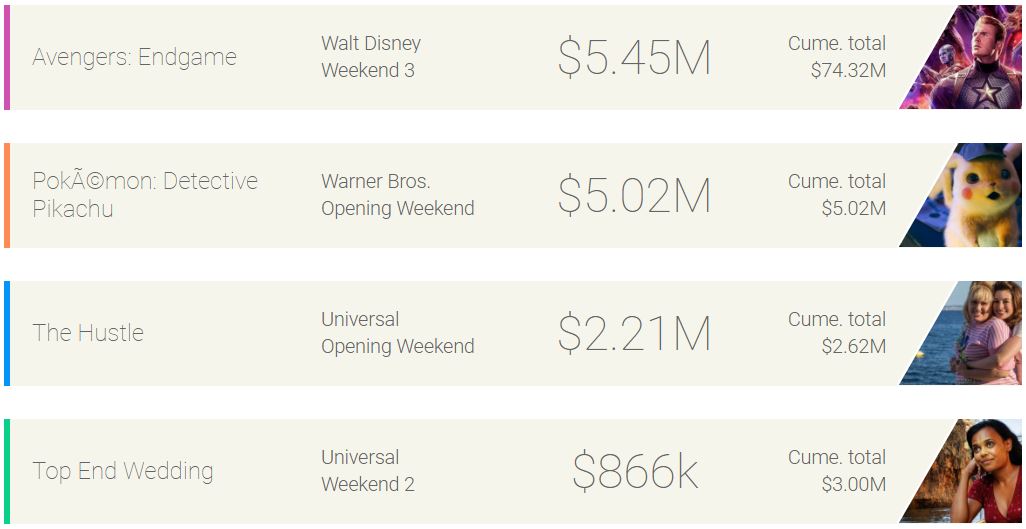 Weekend box office: Endgame defeats Detective Pikachu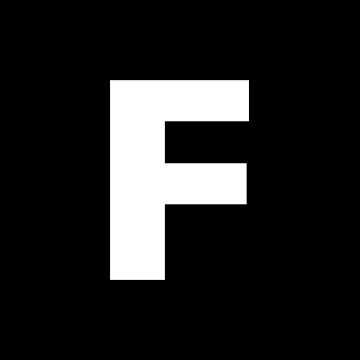 ---
Avengers: Endgame remains number one in Australia for the third weekend in a row, despite dropping 60% in its weekend takings.
Detective Pikachu almost took the top spot with $5.02M over the weekend. Not enough to catch 'em all, but worldwide the film broke the record as the highest opening weekend for a video game adaptation.
Here are the top 10 films at the Australian box office, May 9 to May 12.
1. Avengers: Endgame (Disney) $5,450,085
2. Detective Pikachu (Warner Bros) $5,019,961
3. The Hustle (Universal) $2,213,838
4. Top End Wedding (Universal) $866,316
5. Poms (Roadshow) $787,424
6. Longshot (Studiocanal) $426,426
7. Maharshi (Southern Star) $285,148
8. Peppa Pig: Festival Of Fun (Universal) $153,443
9. Student of the Year 2 (Mindblowing) $135,928
10. All is True (Sony) $116,216
* Estimated figures as at 11:59 AM 13/05/19. For official box-office chart, contact MPDAA