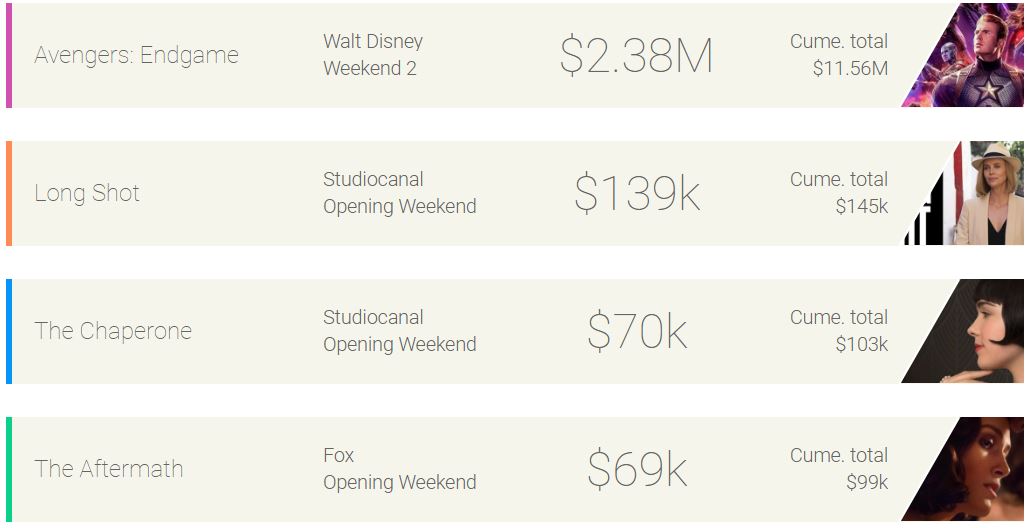 Weekend box office: Endgame continues to break records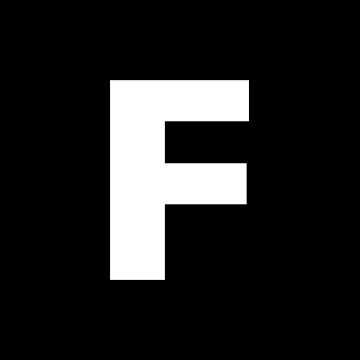 ---
Avengers: Endgame has passed $2 billion globally in just 11 days, becoming the second highest grossing film in history. In Australia it took $13.6 million in its second weekend.
Australian comedy-drama Top End Wedding came runners up, collecting $1.1 million.
Here are the top 10 films at the Australian box office, May 2 to May 5.
1. Avengers: Endgame (Disney)$$13,597,138
2. Top End Wedding (Universal) $1,102,469
3. Longshot (Studiocanal) $821,440
4. Peppa Pig: Festival Of Fun (Universal) $356,192
5. Dumbo (Disney) $210,558
6. Wonder Park (Paramount) $210,211
7. The Chaperone (Studiocanal) $195,559
8. Shazam! (Warner Bros.) $195,364
9. The Curse of the Weeping Woman (Warner Bros.) $169,707
10. Captain Marvel (Disney) $160,414
* Estimated figures as at 11:48 AM 06/05/19. For official box-office chart, contact MPDAA