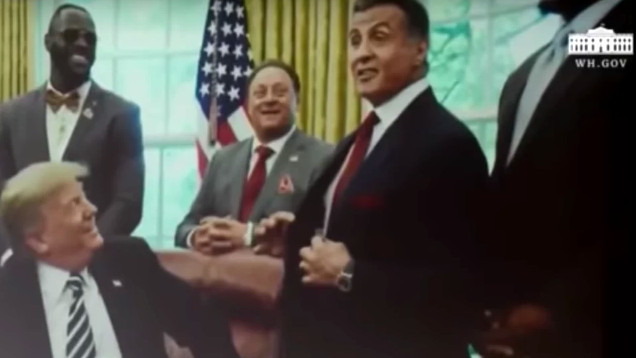 Speed boats! Drones! Wild horses! The earth spinning! The sun shining! Basketball players slam dunking! A cheesy voice-over! A rousing soundtrack!
These are all elements of a bizarre trailer for a movie that will never be made. The 'premiere' of this trailer took place this week in Singapore, watched by two people: Donald Trump and Kim Jong Un.
During the landmark meeting between the American President and the North Korean leader, Trump brought with him a very strange fake movie trailer that he played to Jong Un, and also to reporters shortly before a press conference.
The trailer imagines a world where Trump and Kim Jong Un have brought peace. It contains cheesy narration such as "the light of prosperity has burned bright" and "out of the darkness can come the light."
According to the Hollywood style voice-over man it is "a story about a special moment in time, when a man is presented with one chance that may never be repeated. What will he choose?"
Did we mention this is weird? Watch for yourself below.