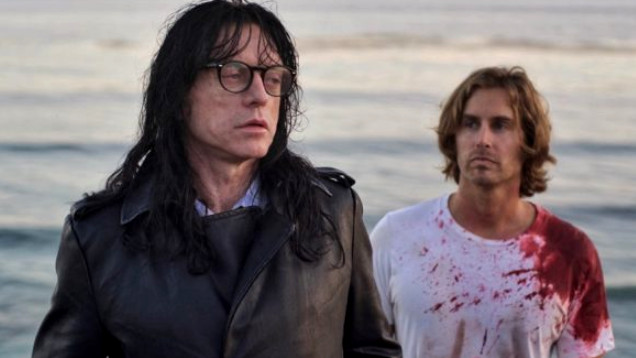 The upcoming black comedy Best F(r)iends will feature a new, and presumably very weird performance from the legendary Tommy Wiseau. Wiseau is the slightly, um, strange individual best-known as the writer, director and star of the 2003 cult hit The Room. James Franco recently played him in The Disaster Artist.
The full title of the new film is Best F(r)iends: Volume One. It's a bit of a reunion. The film co-stars, and was written by, Greg Sestero, who played Mark in The Room and co-wrote the book on which The Disaster Artist was based.
According to this review published by Vue Weekly, Best F(r)iends "follows a drifter named Jon (Sestero) after he has a chance encounter with a mortician named Harvey (Wiseau). Jon begins to work in Harvey's morgue after Harvey offers him a position. What follows is a collage of grandiose establishing shots of Los Angeles, a surprising amount of character development, and a story of betrayal, as it is revealed that both Jon and Harvey aren't all what they seem."
Naturally, Tommy Wiseau has more or less claimed that watching his new film will transform the audience's lives, evolving us into the super human beings we always wanted to be.
Outside the Hollywood premiere, he told the press:
"People don't realize I can do acting, number one. Number two, as you know, there was very negative blogging about Tommy Wiseau, about me, and they don't understand that I've been acting for 20 years, so I feel very good about it."
Best F(r)iends: Volume One will debut in Australia at Melbourne's Cinema Nova on June 21. Sestero will be there in person for an audience Q&A, before taking the show on the road and travelling to Sydney's Hayden Orpheum on June 25.