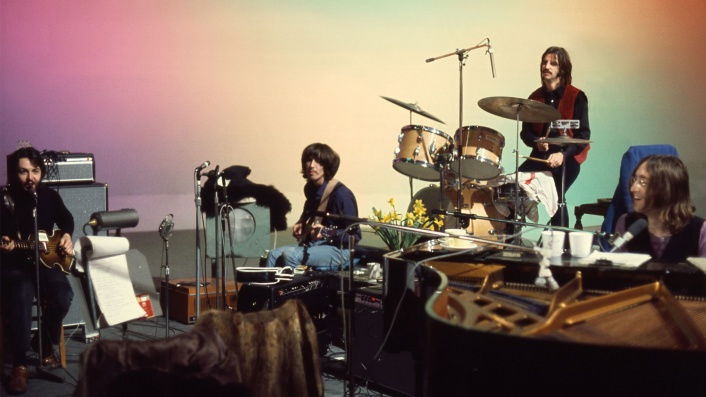 Let It Stream: Peter Jackson's series The Beatles: Get Back arrives on Disney+ next month

---
Is every Hollywood dude auteur obligated to make a Beatles docp, or what? We've already had Scorsese's George Harrison feature and a Ron Howard film about the Liverpudlian band's visit to America.
Now, blockbuster Kiwi director Peter Jackson is helming The Beatles: Get Back, compiled from over 55 hours of unseen footage, as well as mostly unheard audio from 1969's Let It Be album sessions. The three-part docuseries The Beatles: Get Back is rolling out over three days, November 25, 26 and 27, 2021, exclusively on Disney+.
In an exclusive 'sneak peek' clip below, Jackson apologizes that the series is not yet ready for release as planned, but offers a tantalising five minute featurette as consolation. Initially conceived as a super-sized Beatles doco film, the staggering six hours of footage has now been confirmed to be a three-part docuseries instead.
"We wanted to give the fans of The Beatles all over the world a holiday treat, so we put together this five-minute sneak peek…We hope it will bring a smile to everyone's faces and some much-needed joy at this difficult time." It sure did, Pete.
The above clip treats us to some incredible videos of John Lennon tooling around and reading the newspaper, the band practicing the chugging intro to Get Back, and even a look at the sheer number of film canisters Jackson must pore through to get this thing ready.
So what if we have to wait a bit longer for this revelatory event? Let it be. Subscribers will get a juggernaut six hours of Beatlemania magic on Disney+ from November 25, 26, and 27.