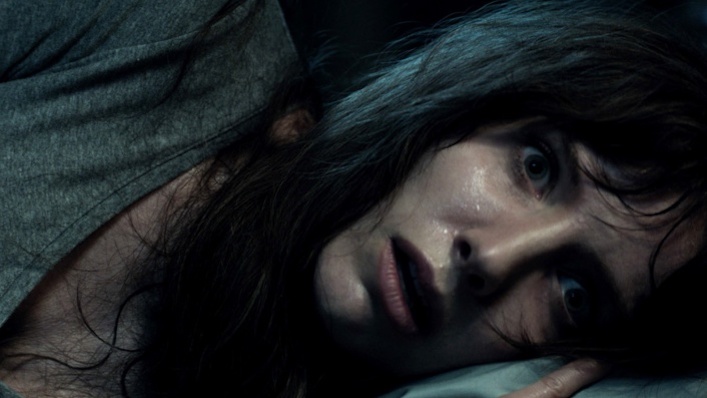 Trailer and release date for James Wan's new nightmare Malignant

---
Whenever a horror movie gets a tad too scary, we can normally take comfort in merely shutting our eyes, or clamping a clammy hand over your ears to block out each blast of jump-scare audio. See? It's not real. It can't hurt you.
With James Wan's thrilling new horror story Malignant, that tactic might not be enough for tortured protagonist Madison, who can't stop seeing visions of murder while she's trying to sleep. The latest nightmare from the director of Saw, Insidious, The Conjuring and (perhaps spookiest of all) DC's Aquaman, Malignant is set to infect the minds of cinema-goers around Australia from September 9.
Annabelle Wallis stars as the exhausted hero, gripped by bouts of sleep paralysis in which she is forced to watch her ex-imaginary-best-friend "Gabriel" committing violent murders. In the trailer below, we already get a bit of context as to the relationship between the girl and her lifelong tormentor, with the character going back into old video tapes to try and uncover her connection to this evil. "He's the devil", a younger Madison tells us, through creepy VHS footage.
Wan penned the film's screenplay, his first return to the horror genre in a short while, with Akela Cooper and Ingrid Bisu, both of whom have worked on The Nun franchise with Bisu appearing in a supporting role in this new film. The Aussie director pretty much holds the reigns of mainstream horror cinema at the moment, with his distinct pacing and style of scares becoming ubiquitous: it'll be exciting to see how he redefines—or perhaps breaks—the mould here.
Your horror fanboy dreams/nightmares are all coming true on September 9. Try to get some rest until then, because you might be experiencing a few sleepless nights once you've seen Wan's new film.