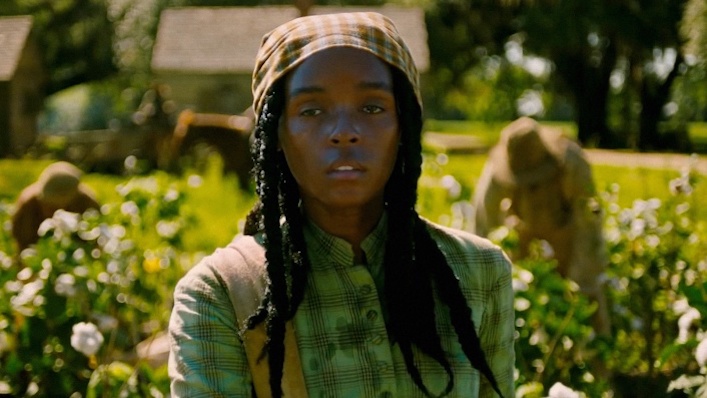 Mysterious slave-horror movie Antebellum is now playing in cinemas

---
From the producers of Get Out and Us, Antebellum is yet another terrifying, gorgeously shot horror movie seen through the eyes of Black main characters. And for a while, that's really all we knew about it!
The movie's first, abstract trailer gave us lots of imagery of RnB superstar/actress Janelle Monáe switching between a brutal Civil War plantation environment and a much more 2020 character, but plot details were pretty hard to glean.
Now that the movie is currently playing in select cinemas around Australia, but not in Victoria (sorry folks! Hopefully not much lockdown left…). This is your chance to uncover the mystery and terror at the heart of Antebellum.
Sign up for Flicks updates
Monáe plays Veronica Henley, a self-assured and glamorous author and civil rights activist who, without giving too much away, finds herself trapped in a traumatising new version of the slave-driven Antebellum South.
To say much more would really spoil the movie's big central twist, so just check out the trailer above and wait 'til you can check out the mystery in a cinema near you.
You can click below to figure out an ideal session time, and make sure you see the movie with some brainy friends, because this is definitely one to discuss.