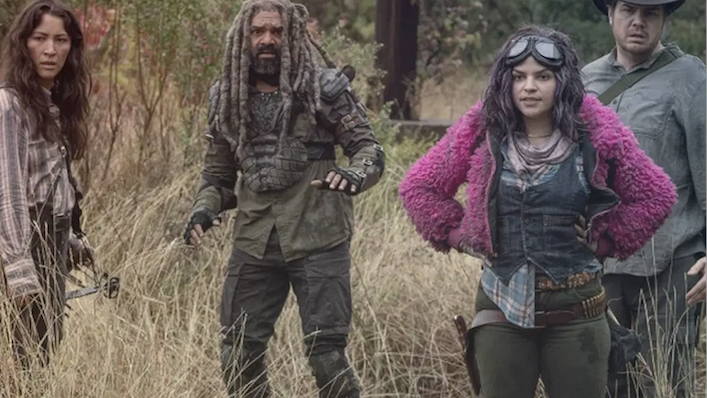 Trailer and release date for the final season of The Walking Dead

---
In a series kick-started by a globally devastating zombie pandemic, who could've foreseen that an actual pandemic would shake things up so much?
The final seasons of zombie action-drama The Walking Dead have been a bit delayed, but with season 10 finally staggering around out there, we're all set to witness the final season later this year. Check out the haunting teaser below, for your final glimpse of Daryl and his relentless crew.
With 24 episodes instead of the usual 16, The Walking Dead is going big before going home, making season 11 the longest one yet. They'll need that extra time to wrap up the fates of returning characters such as Daryl Carol, and even Lauren Cohan's beloved character Maggie.
To find out what state these survivors are in, you'll have to wait until the new season's release on BINGE from August 23.
Based on Volumes 30 to 32 of Robert Kirkman's original gory comic series, this final season is carrying on the zombie tradition of refusing to lie down and die; it'll likely be broken up into two parts, with the second half of the season ('11B') to be expected in 2022.
And even after that, Walking Dead obsessives need not mourn. A Carol and Daryl spin-off is on the horizon, along with further seasons of Fear The Walking Dead, and an upcoming zombie anthology series delving into some of our favourite and forgotten characters.
The dead will walk again on August 23; make sure you're subscribed to BINGE if you want to catch season 11 of The Walking Dead at the same time as the US.