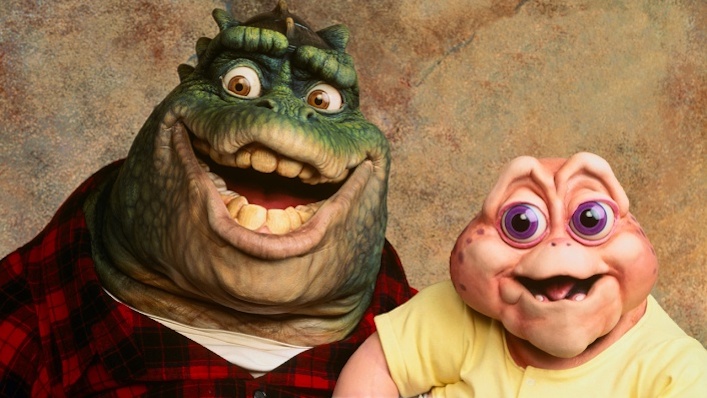 The bizarre 90s sitcom Dinosaurs is arriving soon on Disney+

---
At this point, the pop culture of the 1990s feels so distant as to be practically prehistoric.
Perhaps the perfect cultural item to demonstrate this is Dinosaurs, a sitcom which aired in the 90s, yet is set back when dinosaurs ruled the earth.
With its merch-friendly catchphrases and big cuddly dino-animatronics, Dinosaurs is definitely a nostalgic cultural touchstone to many. And Disney+ subscribers will be lucky enough to have access to that land before time very very soon.
Like many other sitcoms, Dinosaurs follows a grumpy dad, his long-suffering wife, belligerent kids and 9-to-5 job, with plenty of friends and enemies showing up to cause the requisite amount of suburban domestic drama. It all just happens to be taking place in 60,000,003 BC, and those characters are all dinosaurs. Simple.
If you've never watched Dinosaurs before, a), now is your time to truly live, and b), you must immediately watch the official music video for "I'm The Baby (Gotta Love Me)" by Baby Sinclair.
Every season of Dinosaurs will be available on Disney+ from January 29. The show's multi-generational, goofy family appeal makes it a great option to introduce to your own lil dino descendants.
Just prepare to have some pretty intense living-room-talks after the series' final episode, which bravely suggests that the dino-family we've just spent four seasons enjoying will soon meet a fiery demise. Damn.