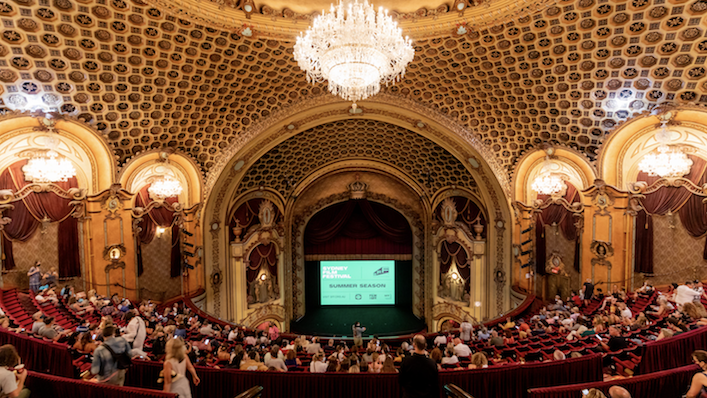 Sydney Film Festival just got postponed to November – here's everything you need to know

---
If you're a Sydney film fan, here's some recent movie news that'll make you raise a furious fist to the ceiling (of your living room) and cry, "curse you, novel coronavirus (COVID-19)!"
Like many other facets of life lately in the state of New South Wales, the 2021 Sydney Film Festival must be put on hold for a while, with cinemas certain to be empty in the name of public safety and wellness for some while longer. The international celebration of cinema was supposed to kick off from August 18 to 29, but organisers have done the right thing and postponed all events to November.
From November 3 to 14, we hope there'll be no further outbreaks or reasons to stop the in-cinema magic. With Melbourne's own International Film Festival set to open this coming week, that festival has opted to shift session times merely a week later and to boost its online program. Admittedly COVID case numbers are currently far higher in Sydney than in Melbourne, which explains each city's varying response to these disappointing and life-threatening health crises.
We've previously gushed about SFF's thrilling lineup for this year, which was set to include a stunning Australian musical from Archie Roach and Ruby Hunter amongst indie hits such as Zola and The Justice of Bunny King. In coming months we can expect to hear how many of those original selections will still appear at the festival's new November sessions, and even which exciting new releases will join them on the lineup.
NSW Premier Gladys Berejiklian confirmed recently that the stay-at-home orders affecting Greater Sydney, the Blue Mountains, Central Coast, Wollongong and Shellharbour would be extended until August 28, confirming that SFF's original dates would be impossible to enact. In response, the festival has chosen a later release this year, with festival director Nashen Moodley promising that "Sydney Film Festival looks forward to returning to cinemas for a COVID-safe event in November, when we'll come together to celebrate the films we love, in person."
After nine weeks of lockdown, I'm sure all of Sydney is already sick of watching from home, and can't wait for that SFF 'in person' pleasure. Cinema is a social space, after all, and November is the next time the city can experience the year's best new films together. Keep an eye on the official Sydney Film Festival website for all the latest news.