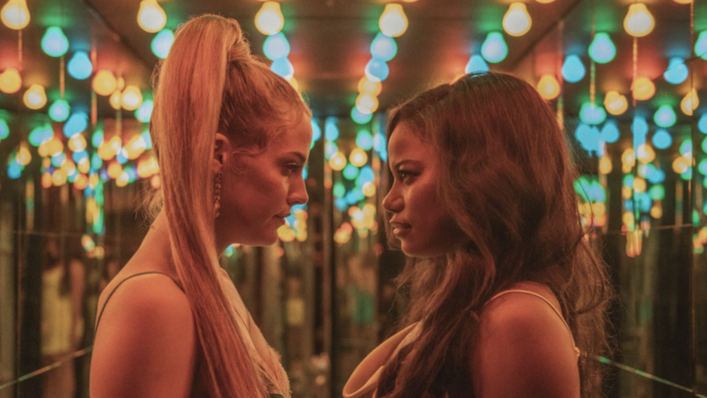 Have a sneaky peek at the first 22 films in this year's Sydney Film Festival lineup

---
"The global health crisis has taken a terrible toll on humanity and in many areas of life. We may feel isolated, out of touch, and missing our global connections as we all face restrictions, and have been unable to travel beyond country borders for over a year." So says Sydney Film Festival Director Nashen Moodley, getting us all excited for the chance to travel all around the world via the big screen.
Let Sydney Film Festival's exciting 2021 lineup take you on an international journey, with Australian premieres and the best of everywhere from Côte d'Ivoire to Hong Kong. Until we learn the lineup in its entirety, here's what we know about 22 of the first films announced, which Sydneysiders can check out from the 18th to the 29th of August.
Wash My Soul in the River's Flow is one of the most enthralling titles, a musical collaboration between Archie Roach, Ruby Hunter, Paul Grabowsky, and the Australian Art Orchestra. It's a journey of love and country, telling a uniquely First Nations story through music and film.
At the complete opposite end of the spectrum lies Zola, the outrageous true story of how "me and this bitch here fell out" as told by stripper A'Ziah "Zola" King's viral Twitter thread. Once 148 tweets and now a feature film starring Taylour paige, Riley Keough, and Nicholas Braun, Zola is a high-energy trip into a "fluorescent dreamscape".
Miss Fisher herself Essie Davis stars in The Justice of Bunny King, a New Zealand film starring that country's rising star Thomas McKenzie; Davis shines as a troublemaking mother tasked with raising her estranged niece. And there's more Kiwi magic from Taika Waititi, who produces Danis Goulet's sci-fi feature Night Raiders. If you're into high-concept or dystopian stories, this one has a real-world Indigenous perspective, depicting a future where children have become enslaved by the state.
Some of the festival's international stars include Mads Mikkelsen, who appears in the eccentric crime-comedy Riders of Justice, and Ellar Coltrane and Joe Manganiello in Shoplifters of the World, which is apparently both a tribute to The Smiths music and a quirky retelling of true events. There's even arthouse weirdo Udo Kier as an ailing drag queen, in the fabulous Swan Song.
As always, there's plenty of worthwhile documentaries in the lineup to illuminate our real world for Sydney audiences. Fashion icons Jenny Kee and Linda Jackson are celebrated by BAFTA-nominated filmmaker Amanda Blue in Step Into Paradise, whereas The Magnitude of All Things takes a more sweeping glance at a planet in crisis, featuring interviews with Greta Thunberg and today's most vital environmental activists. Another must-see will be Hong Kong investigation When A City Rises, directed by seven different filmmakers with unique visions of the fight for a democratic future.
There's also two terrific filmmakers dipping into the supernatural: celebrated German director Christian Petzold is bringing a rare story of water nymph romance with Undine, and Jim Cummings stars and directs in an Eyes Wide Shut-esque dark satire The Beta Test.
If you're an absolute buzzkill and don't find any of those titles particularly appealing, follow this link to read the full list of Sydney Film Festival's first 22 titles for its 68th program. The full program launch is soon to follow, giving Sydney cinephiles plenty to be awed, educated, and entertained by from August 18 to 29.