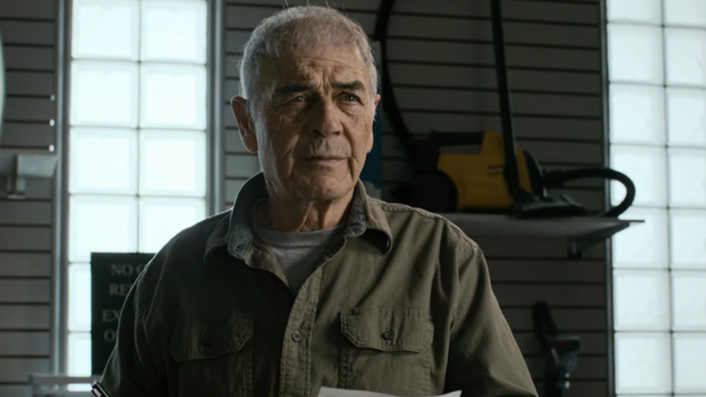 RIP Robert Forster, legendary Jackie Brown character actor

---
This weekend saw the release of Vince Gilligan's El Camino: A Breaking Bad Movie – a feature film intended to wrap up the few loose ends left hanging by the adored TV series. While most of the film's reviews have been positive, with critics and audiences relatively satisfied with how things wound up for Jesse Pinkman, there is one sad, real world coda that shouldn't be overlooked – the death of supporting actor Robert Forster, who passed away after a short battle with brain cancer on the same day El Camino premiered.
Since acting for revered directors such as John Huston and Haskell Wexler in the 1960s, Forster has been one of Hollywood's go-to character actors, particularly for laid-back personalities with criminal pasts and a fundamental decency. The New York-born actor is probably best known for his Oscar-nominated performance as kind, weary bondsman Max Cherry in Quentin Tarantino's Jackie Brown, a role which perfectly encapsulates Forster's sad-eyed-cowboy act.
Sign up for Flicks updates
Forster's career experienced a bump after Jackie Brown, and he worked consistently for the past twenty years, including winning a Saturn Award for his guest role in Breaking Bad as Ed the "disappearer" in one of the series' final episodes. The character appears again in El Camino, making it one of Forster's final screen roles before his death at age 78.
Forster was also David Lynch's original choice to play Sheriff Harry Truman in the original TV series of Twin Peaks, a role Forster was forced to turn down due to prior commitments. When casting Truman's brother for 2017's Twin Peaks: The Return, Lynch, adorably enough, contacted Forster, who recalled his eagerness in a Moviefone interview; "David Lynch, what a good guy he is. I got a call from my agents and they said, David Lynch is going to call you. When he called me five minutes later, he said, "I'd like you to come and work with me again." And I said, 'Whatever it is David, here I come!'"
Friends and admirers on Twitter shared their delight at seeing Forster in El Camino, and their sadness at the character actor's passing – among the tributes were kind words from Edgar Wright and the Academy of Motion Picture Arts and Sciences, as well as a video from The Eric Andre Show in which Forster's patience and good nature is on full display.
So sad to hear of Robert Forster's passing. Am of the right age to have been obsessed by The Black Hole (I even had an action figure of Capt. Holland) and Alligator. Then I was just wowed by him in Jackie Brown. He's also heartbreaking in recent What They Had. A great actor. RIP. pic.twitter.com/v7DwuI8TCS

— edgarwright (@edgarwright) October 12, 2019
With more than 100 film credits spanning six decades, Robert Forster was a prolific talent who radiated warmth and kindness in everything he did. In 1998, he earned an Oscar nomination for his performance in "Jackie Brown." Thank you, Robert, for all that you've given us. pic.twitter.com/ZwTj21xfw6

— The Academy (@TheAcademy) October 12, 2019