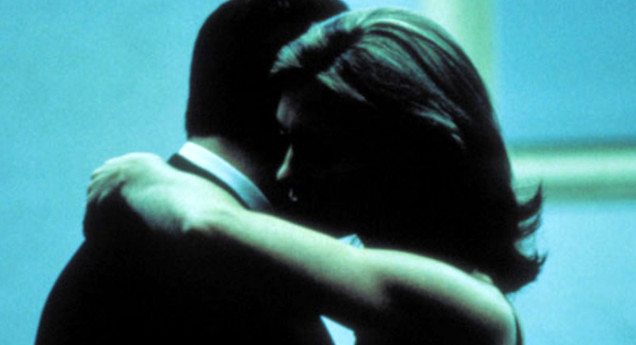 A newly remastered version of director Ray Lawrence's 2001 masterpiece Lantana is currently playing at ACMI cinemas in Melbourne. The classic Australian film is a moody drama starring Anthony La Paglia, Geoffrey Rush, Barbara Hershey and Kerry Armstrong.
The ACMI screenings, which run until January 24, are a rare opportunity to see Lantana on the big screen.
Lantana is widely considered to be one of the finest Australian films made so far this century, if not of all time.
Critic Margaret Pomeranz listed it as one of her top 10 Australian films, while News Corp critic Leigh Paatsch named it the finest film this country has ever produced. The Australian's Evan Williams similarly said it is "our finest contemporary drama".
Erin Free from Filmink named Lantana the second best Australian film of the naughties. Flicks critic Luke Buckmaster described it in The Guardian as "a hard-hitting drama, opaque and unconventional."
In other words Lantana has some serious cred. The opportunity to see it on the big screen should be enough to get you out of the house.
For session times and details, visit the ACMI website.
Here is the synopsis:
"Adapted from his own play, scriptwriter Andrew Bovell depicts a dozen characters who reflect a prism of early noughties Sydney. One woman's death – perhaps murder – sparks a crisis in a series on interconnecting relationships. Leon is a policeman investigating the woman's disappearance, who's emotional stolidity is reflected in his violent dealings with clients; his aging wife Sonja seeks counseling for her desolate personal state; her therapist Valerie, struggling to cope with the death of her teenage daughter and the deterioration of her marriage to John, an emotionally remote academic; and Jane, a lonely and aimless woman who is estranged from her husband Pete and seeks sex with Leon.
Miscommunication and secret trysts (real and imagined) lead characters to draw false conclusions. Several red herrings increase the intensity of the murder mystery, but the real concern of the film is the kaleidoscope of human failings and interactions, reflecting a complex interweaving of intent and desire. Paul Kelly's score serves as an effective moody soundtrack to the film."