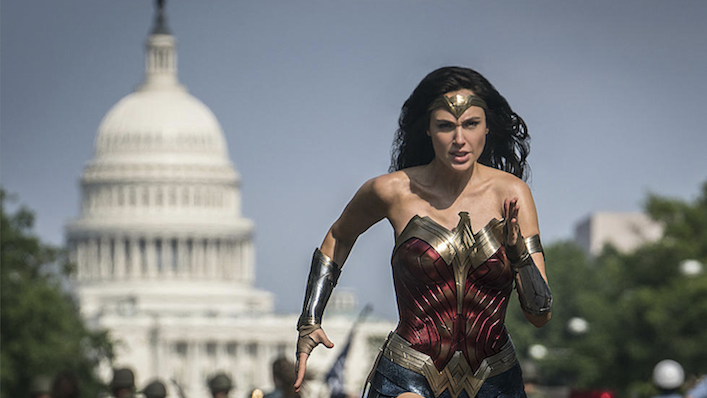 Relive the wonder: Australians can now rent and buy Wonder Woman 1984

---
It feels like Gal Gadot only just graced our cinemas in Wonder Woman 1984, the super-sequel that saw the Amazonian hero tackle new Reagan-era foes and reunite with her lost love Steve.
I guess super-speed comes in handy: WW1984 has headed to your home cinema way sooner than we expected, and is now available to rent or purchase online.
Since its Boxing Day release, Wonder Woman 1984 has earned around $26 million from its Australian and New Zealand box office, with plenty of fans able to witness Diana's 80's shenanigans in an IRL cinema after a year of closures. Now the film has been fast-tracked from cinemas to digital platforms.
This makes WW84 one of the first wide-released blockbusters to be fast-tracked to our home cinemas ahead of the typical three-month release window; could Wonder Woman set a post-COVID precedent for blockbuster releases?
Perhaps it all depends on home audiences' response to Wonder Woman on participating digital platforms. Owning the film digitally will cost fans $34.99 AUD, and it's not much cheaper to rent the film for $29.99 AUD.
That price closely resembles the exclusive at-home premiere cost to rent Mulan on Disney+, where even paying subscribers needed to pay $29.99 to enjoy the film at an earlier date than other viewers.
Then again, the US streaming service HBO Max has reported that its user base doubled with the addition of Wonder Woman 1984 to its base subscriber library. It's a weird time to release blockbusters, and this particular film seems to have gone through just about every method of distribution possible in 2021.
"The release of 'Wonder Woman 1984' helped drive our domestic HBO Max and HBO subscribers to more than 41 million, a full two years faster than our initial forecast," says AT&T CEO John Stankey. Details: https://t.co/aEv6oyTAEC

— The Hollywood Reporter (@THR) January 27, 2021
Whether you've already enjoyed the movie in cinemas and wanna fork out for round two, or if you're still on the fence about the price tag, it's worth checking out the above trailer again to get re-hyped. Director Patty Jenkins recently confirmed that Wonder Woman will return for a third film in the series, so this epic outing will fortunately not be her last.